Conversion Optimization consultants, more than a few copywriters, and most SEO experts used to look down on Flash-based sites.
Flash sites weren't well indexed by search engines and had a bad habit of turning a pull medium into a not-so-interactive video. Oh, and their content was often more gratuitous than persuasive in a flash-animated splash page sort of way.
Most all of that has changed, and we're really starting to see interactive video come into its own, as is the case with Eloqua's new promotional/lead generation video. If you haven't seen it yet, you really should take a few minutes out of your day to take a look. And maybe spend a few more minutes to poke around different pathways and responses.
Another great example is Boone Oakley's "YouTube Website," as demonstrated by their home page that I've embedded below: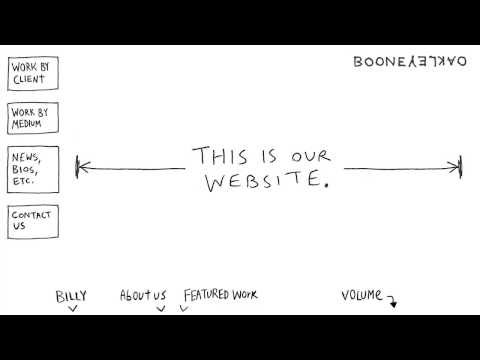 But make sure to look past the technology to see the copywriting.
Yes, you read that right: I said copywriting. That video – including each and every one of it's forked paths – was planned out, scripted, and storyboarded. The video is cool; the messaging is brilliant.
Viewed through that lens, you'll notice that most of the core persuasive points remain the same regardless of whether you click on "Marketing" or "Sales" or "Executive." What changes is the focus on this or that feature set, the videos ordering of taking points, and the perspective in which some of the material is covered. Brilliant. And a technique that Bryan and Jeffrey Eisenberg pioneered with text-and-hyperlink-based sites.
So while I love the video and I think it represents new opportunities to inject personality and charisma into interactive "conversations," keep in mind that technology has to support messaging, and the core interactivity involved is no different than that of regular old embedded hyperlinks. Proper persuasive planning is still required.
Comments