Con­ver­sion Opti­miza­tion con­sul­tants, more than a few copy­writ­ers, and most SEO experts used to look down on Flash-based sites.
Flash sites weren't well indexed by search engines and had a bad habit of turn­ing a pull medium into a not-so-interactive video.  Oh, and their con­tent was often more gra­tu­itous than per­sua­sive in a flash-animated splash page sort of way.
Most all of that has changed, and we're really start­ing to see inter­ac­tive video come into its own, as is the case with Eloqua's new promotional/lead gen­er­a­tion video.  If you haven't seen it yet, you really should take a few min­utes out of your day to take a look.  And maybe spend a few more min­utes to poke around dif­fer­ent path­ways and responses.
Another great exam­ple is Boone Oakley's "YouTube Web­site," as demon­strated by their home page that I've embed­ded below: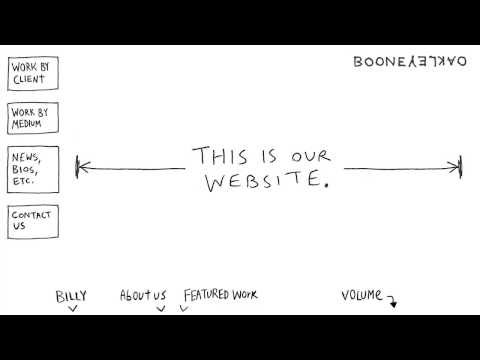 But make sure to look past the tech­nol­ogy to see the copywriting.
Yes, you read that right: I said copy­writ­ing. That video — includ­ing each and every one of it's forked paths — was planned out, scripted, and sto­ry­boarded. The video is cool; the mes­sag­ing is brilliant.
Viewed through that lens, you'll notice that most of the core per­sua­sive points remain the same regard­less of whether you click on "Mar­ket­ing" or "Sales" or "Exec­u­tive."  What changes is the focus on this or that fea­ture set, the videos order­ing of tak­ing points, and the per­spec­tive in which some of the mate­r­ial is cov­ered.  Bril­liant.  And a tech­nique that Bryan and Jef­frey Eisen­berg pio­neered with text-and-hyperlink-based sites.
So while I love the video and I think it rep­re­sents new oppor­tu­ni­ties to inject per­son­al­ity and charisma into inter­ac­tive "con­ver­sa­tions," keep in mind that tech­nol­ogy has to sup­port mes­sag­ing, and the core inter­ac­tiv­ity involved is no dif­fer­ent than that of reg­u­lar old embed­ded hyper­links.  Proper per­sua­sive plan­ning is still required.
Comments