For every reader who clicks through to see your blog post, another 9 will pass you by, solely on the basis of your head­line, sub­ject line, tweet, etc.
Yes, Dorothy, head­lines really are that impor­tant.  Want to  get the hell out of your own per­sonal Kansas and over the rain­bow of attention-grabbing suc­cess?  Great head­lines are the ticket to your next whirl­wind success.
I'll be speak­ing at the Con­ver­sion Con­fer­ence East on Octo­ber 4th on Head­lines that Work.  And while I won't say that I'm an espe­cially bril­liant speaker, I can say that I've got con­tent worth com­ing to the event for.
Unlike the vast major­ity of head­line advice that is template-based, of the "Who else wants…" vari­ety, my pre­sen­ta­tion actu­ally shows atten­dees how to cre­ate com­pelling head­lines from first prin­ci­ples.  You'll finally be able to under­stand what makes great head­lines great and how to make yours a whole lot better.
I know this is sort of a last minute announce­ment, but if you're within dri­ving dis­tance of the DC, North­ern Vir­ginia area, I'd be thrilled to see you there and happy to share my promo code with you:
The promo code CCE627 pro­vides a $250-discount off of the cur­rent rate for all eli­gi­ble passes.
If you plan on com­ing, feel free to drop me a line so we can meet up for cof­fee or some­thing.
What's the ulti­mate act of influence?
Plant­ing an idea in another's mind so that not just the idea but the emo­tion behind the idea take route natively, as if the idea was the prod­uct of the recipient's own thought, as if they had con­ceived it themselves.
At least, that's what Christo­pher Nolan might say if you asked him, as his lat­est film, Incep­tion, is built around exactly that premise.  The idea that a tech­nol­ogy which allows one to enter into another's dreams (or to pull another into one's own dreams) might also allow a per­son to either steal infor­ma­tion from the sub­con­scious of another, or plant an idea into the sub­con­scious of another.
If you haven't yet seen the film, you're prob­a­bly best off book­mark­ing this post for later, as sev­eral plot spoil­ers await. But if you have seen the film, and if you're a copy­writer or busi­ness own­ers, the very idea of incep­tion prob­a­bly sent your mind spin­ning over the con­nec­tions between incep­tion and copywriting/persuasion.
At least that's what hap­pened to me, and here's what I saw:
1) All influ­ence is self-influence
Within the film, most every­one except our hero and his team believe that "incep­tion" can't be done. Peo­ple can tell when a thought isn't theirs, and the mind reacts to an out­side thought with psy­chic defenses and resis­tance.  As Arthur from the film says:
"… it's not your idea because you know I gave it to you… [Even when the idea is implanted sub­con­sciously]… The subject's mind can always trace the gen­e­sis of the idea.  True inspi­ra­tion is impos­si­ble to fake."
Unless…
Unless you let the per­son draw the con­clu­sion them­selves, so that they  "gen­er­ate" and own the idea.
In the movie, the idea that Cobb and his team are hired to implant is: "Break up your fathers empire," but rather than try­ing to plant that idea whole, they plant emo­tional impulses that (they hope) will lead the mark, Fis­cher, to draw that con­clu­sion for him­self. These impulses, planted at suc­ces­sively deeper lev­els of the uncon­scious (dream within a dream within a dream), are as follows:
Level 1 — "I will not fol­low in my Father's footsteps"
Level 2 (aka, the dream within a dream) — "I will cre­ate some­thing for myself"
Level 3 (aka, the dream within a dream within a dream) - "My father doesn't want me to be him"
They are lead­ing Fis­cher to the con­clu­sion that he should break up his Father's empire, and they are mov­ing towards more sub­tle, pos­i­tive, and emo­tional seeds for that idea at each level.
More impor­tantly, Cobb's team takes this one step far­ther by hav­ing most of these impulses come from Fischer's (aka, the mark's) own sub-conscious.  On level 1 they have one of their team mem­bers, Eames, play the role of Fischer's men­tor and sur­ro­gate father, Uncle Peter.  Eames imper­son­ates Uncle Peter  in order to sug­gest the seed of the idea to Fis­cher in an emo­tion­ally res­o­nant form.  Cobb's team then drops Fis­cher down another level by tak­ing him to a dream within a dream, and at that deeper level, Fischer's own sub­con­scious cre­ates the Uncle Peter char­ac­ter (Eames no longer has to imper­son­ate him).  At this deeper dream within a dream, Fischer's own sub­con­scious plays the role of Uncle Peter. This way Fis­cher feeds the idea to him­self so that the idea seems self-generated.
This cor­re­sponds with the old writ­ing adage: "show, don't tell." In other words, give your read­ers the infor­ma­tion or con­text they need to draw the con­clu­sion you want, and allow them to fill in the gaps. Tell me you have great cus­tomer ser­vice and I say, "yeah, sure"; tell me you guar­an­tee to answer my calls within 7 rings and to resolve all my tech­ni­cal issues within an hour of call­ing, and I think "Wow, that's great cus­tomer service!"
The whole thing works even bet­ter if the con­text you sup­ply appeals to the reader's already estab­lished truths, biases and prej­u­dices.  Remem­ber how Cobb's team deliv­ered the seed idea to Fis­cher from his trusted and loved Uncle Peter? Do the same thing for your read­ers by cloth­ing your sug­gested con­clu­sions in the con­text of old famil­iar truths.
This is a tech­nique as old as Aris­to­tle, who called Enthymemes the soul of per­sua­sion. Why? Because they take the form of log­i­cal rea­son­ing while assum­ing a cen­tral ele­ment of the argu­ment.  This assump­tion forces the audi­ence to fill in the miss­ing gap, mak­ing them active par­tic­i­pants in the chain of rea­son­ing.  An enthymeme makes the con­clu­sion feel self-generated for those who share the assumed piece of the argument.
Here's an exam­ple or two:
"Does this place look like I'm … mar­ried? The toi­let seat's up, man!"
(The Dude in The Big Lebowski, 1998)
Notice how YOU had to sup­ply the miss­ing premise of "Mar­ried men are trained to put the toi­let seat back down." By par­tic­i­pat­ing in he chain of rea­son­ing, the con­clu­sion seems almost self-drawn, doesn't it?
Here's another one from Dannon:
"One of the Soviet Georgia's senior cit­i­zens thought Dan­non was an excel­lent yogurt. She ought to know. She's been eat­ing yogurt for 137 years."
(1970s tele­vi­sion adver­tise­ment for Dan­non Yogurt)*
And this Geico ad does an excel­lent job of pok­ing fun at its own assumed premise:
2) Nested sto­ry­telling = the dream within a dream
The dream state pro­vides access to the sub­con­scious. But a dream within a dream takes you that much deeper into the sub­con­scious, which is why Cobb is noto­ri­ous for using the tech­nique, and why his team elects to take it to a max­i­mum for their attempt at incep­tion.  By going to a dream within a dream, Cobb's team can sug­gest things to Fis­cher that his con­scious mind would likely reject.
For copy­writ­ers, the dream within a dream is a nested story (aka, a story within a story). In writ­ing copy you inevitably cre­ate – at a min­i­mum – one frame of ref­er­ence: the one between your autho­r­ial voice and the reader. So intro­duc­ing a story into your con­ver­sa­tion with the audi­ence instantly "nests" that story within the larger "nar­ra­tive" of your copy, one frame of ref­er­ence within the larger frame in which you're "speak­ing" to the prospect.
The beauty of this tech­nique is that the reader will uncon­sciously iden­tify with pro­tag­o­nist of the story, so that emo­tions cre­ated within the nested story don't stay inside the story — they fol­low the read­ers across to the frame story.  This is impor­tant because a copy­writer can get away with sug­gest­ing things within the con­text of "just a story" that he could not cred­i­bly write as explicit claims or statements.
Take the begin­ning of this, per­haps the most famous direct mail piece of all time, in which Mar­tin Con­roy starts telling his story, open­ing with the phrase "on a beau­ti­ful late spring after­noon." And with that one phrase Con­roy estab­lishes both his autho­r­ial voice, speak­ing to you, while also cre­at­ing the inner frame of his nested story – that of the busi­ness parable.
"On a beau­ti­ful late spring after­noon, twenty-five years ago, two young men grad­u­ated from the same col­lege. They were very much alike, these two young men. Both had been bet­ter than aver­age stu­dents, both were per­son­able and both – as young col­lege grad­u­ates are – were filled with ambi­tious dreams for the future.

Recently, these men returned to their col­lege for their 25th reunion.
They were very much alike. Both were hap­pily mar­ried. Both had three chil­dren. And both, it turned out, had gone to work for the same Mid­west­ern man­u­fac­tur­ing com­pany, and were still there.

But there was a dif­fer­ence. One of the men was man­ager of a small depart­ment of that com­pany. The other was its president.

What Made The Difference

Have you ever won­dered, as I have, what makes this kind of dif­fer­ence in people's lives? It isn't always a native intel­li­gence or tal­ent or ded­i­ca­tion. It isn't that one per­son wants suc­cess and the other doesn't.

The dif­fer­ence lies in what each per­son knows and how he or she makes use of that knowledge.

And that is why I am writ­ing to you and to peo­ple like you about The Wall Street Jour­nal. For that is the whole pur­pose of the Jour­nal: To give its read­ers knowl­edge – knowl­edge that they can use in business…"
Notice how the nested story emo­tion­ally primes the reader within the safe con­fines of "just a story", while simul­ta­ne­ously posi­tion­ing that emo­tional charge to jump across to the rest of the copy. This causes many read­ers to inter­pret Conroy's offer that The Wall Street Jour­nal will pro­vide  "knowl­edge that they can use in busi­ness" as 'the WSJ will help me get the pro­mo­tions I deserve' — a state­ment the writer could never have got­ten away with had he attempted to baldly and explic­itly assert it into the copy directly.
If this con­nec­tion between dreams and sto­ries seems stretched, real­ize that more than one movie critic has, while review­ing Incep­tion, noted the con­nec­tion between enter­ing into a shared dream and the act of watch­ing a movie; for what is a movie if not a shared dream?  And what is a story if not a movie in the mind of the reader?
Speak­ing of dreams within dreams and sto­ries within sto­ries, here's a great ad the sort of com­bines the two to great emo­tional effect.  Watch how the emo­tion of the nested story leaps across to the frame, and by exten­sion, to you, the viewer: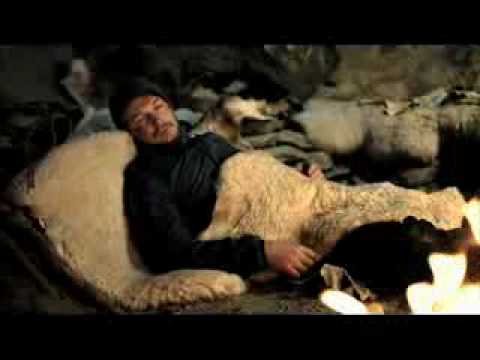 3) It's the emo­tion behind the idea that counts
Let me just quote from the movie script on this one:
Cobb

Now the sub­con­scious moti­vates through emo­tion, not rea­son, so we have to trans­late the idea into an emo­tional concept.

Arthur

HOw do you trans­late a busi­ness strat­egy into an emotion?

Cobb

That's what we have to fig­ure out. Robert and his father have a tense rela­tion­ship.  Worse, even, than the gos­sip columns have suggested…

Eames

Do you play on that? Sug­gest break­ing up his father's com­pany as a 'screw you' to the old man?

Cobb

No. Pos­i­tive emo­tion trumps neg­a­tive emo­tion every time. We yearn for peo­ple to be rec­on­ciled, for cathar­sis. We need pos­i­tive emo­tional logic
And there you have it. Emo­tion trumps (or dri­ves) logic, and pos­i­tive emo­tion trumps neg­a­tive emo­tion. This goes way beyond fea­tures and ben­e­fits to the deep emo­tional dri­vers behind intent. How often does your copy address these deeper emo­tional motivations?
If I were to ask you right now what the deep, pos­i­tive, emo­tional moti­va­tors are for your key cus­tomers, could you even tell me? Does your copy come any­where near address­ing them?
More impor­tantly, amidst all the "Problem-Agitation-Solution" copy for­mu­las out there, are you mak­ing sure that your pos­i­tive men­tal images of future ben­e­fit out­weigh the neg­a­tive images you cre­ate of the prob­lems you claim to solve?
Do you give your pos­i­tive emo­tion at least as much force as the neg­a­tive?
4) Self iden­tity and rela­tion­ships are the key to emo­tion that counts
When it came to reach­ing Fis­cher emo­tion­ally — when it came to fram­ing the mes­sage in a way that would reach his inner­most heart — the only way to do that was through rela­tion­ship and self iden­tity. How does my Dad see me, and how do I see myself?
I've blogged about this before, so I won't go into huge detail about his now, but let me just say that absent per­sonas and sce­nar­ios, there's really no sys­tem­atic way to address self-identity in copy­writ­ing. The best copy­writ­ers do it intu­itively, but every pro knows it helps to have a sys­tem to fall back on.
What's your system?
So what about all you other Incep­tion fans? What were you take-aways from the movie?  Any aha moments that fol­lowed you out of the the­atre? Let me know in the comments.
Best com­ment gets a free copy of the movie's shoot­ing script from Ama­zon.
* Hat tip to Richard Nordquist for the enthymeme examples
"Faith means trust­ing in advance what will only make sense in reverse." - Phillip Yancey
How often has your ini­tial sat­is­fac­tion with a pur­chase faded over time, leav­ing you with the bit­ter after­taste of buyer's remorse?
It's an all-too com­mon expe­ri­ence that makes us all wary with our hard won pay­checks. Not that we nec­es­sar­ily expect first-rate cham­pagne for second-rate beer prices, but we do hope, at least, that we'll look back on a con­sid­ered pur­chase and think, "That was money well spent."
We may spend money to "take a chance" on some­thing — say a book, a course, or even some won­der vit­a­min — but only with the hope that our future selves will look back and thank us for the deci­sion to buy, deem­ing it "money well spent…"
Copy­writ­ing magic begins when you under­stand this back­wards look and bake it into your copy by bring­ing the prospect, in their mind's eye, into that promised, happy future, where they can look back on the present pur­chase with grat­i­tude at the pur­chase that brought them so much sat­is­fac­tion and hap­pi­ness.  Use this men­tal time travel to invest the present pur­chase with the full weight of fate and for­tune, and to replace your reader's ten­ta­tive hopes with the cer­tainty of expe­ri­ence — imag­ined expe­ri­ence, yes, but expe­ri­ence none the less.
So what does this have to do with Mer­lin?  Well, you don't think it was an acci­dent that Mer­lin trav­elled through time back­wards do you? How else do you think he worked his magic?
Want to see this in action? Click the link, watch the video, and see a mas­ter­ful use of this per­sua­sive time travel. Oh yeah, and it's a great movie clip as well — you'll be smil­ing all day think­ing about it