"Being on tar­get [with your mes­sag­ing] is much more impor­tant than being facile with words." — Gary Hal­bert
"…sto­ries with­out words can have enor­mous power. Just look at the first acts of Pixar's UP or WALL-E… So what if when we sat down we gave our­selves a task other than pro­duc­ing words: Chang­ing the verb from writ­ing to sto­ry­telling may change the way we think about the work." — Brian McDon­ald
Improv­ing copy rarely comes down to improv­ing the words.  Once in a blue moon word choice proves deci­sive, but even then, what leads a good copy­writer to select the bet­ter word has noth­ing to do with vocab­u­lary size or what most peo­ple think of as word­smithing and every­thing to do with an abil­ity to match the emo­tional nuance of the word to the psy­chol­ogy of the prospec­tive cus­tomer. Even when it comes down to the words, it's not about the words; it's about the cus­tomer.
Cre­at­ing Copy That Is On Target
The num­ber one thing you can do to improve your copy is to ensure that it is "On Tar­get," or to con­tinue to improve the degree to which it is on tar­get.  And by that I mean improv­ing the match-up between cus­tomer desires/motivations/expectations and the mes­sage sent by the words.  In the video below, copy­writ­ing leg­end Gary Hal­bert pro­vides a strik­ingly clear expla­na­tion [Note — Skip to the 1:40 mark if you're in a hurry]
And yet, as impor­tant as this fac­tor is, most copy­writ­ers don't have a sys­tem­atic, proven method for ensur­ing that their copy is on tar­get - mostly because they don't have a sys­tem for mod­el­ing their client's prospec­tive cus­tomers psychology.
I teach a fair amount of copy­writ­ing to client's inter­nal copy­writ­ers, pri­vate stu­dents, and open classes, and by far, these are the top not-so-secret "secrets" that I teach:
how to model the prospect's psychology
how to ensure the mes­sag­ing is on target.
And I'll be teach­ing both of these things this Decem­ber 8th and 9th in Austin.
Writ­ing for Radio and The Internet
For­tu­nately for me, I co-teach my Wiz­ard Acad­emy Copy­writ­ing class with Chris Mad­dock, who tack­les copy­writ­ing from the other end.  He works on the sto­ry­telling aspect that Brian McDon­ald alluded to in the quote I pulled from his blog post.  By teach­ing stu­dents amaz­ingly effi­cient tech­niques for cre­at­ing grip­ping and vivid men­tal movies in the minds of their read­ers, Chris works on the student's core writ­ing abil­i­ties — their abil­ity to gen­er­ate an emo­tional response.  I sim­ply ensure the stu­dents can direct those newly devel­oped abil­i­ties at the right target.
If this sounds like what you or your company's copy­writ­ers need, there are still seats avail­able, and if you act soon, those seats come with free on-campus room and board.  Check it out.
Back before Star­bucks, most on-the-go cof­fee choices sucked. Star­bucks tasted a lot bet­ter, offered fancy-schmancy cap­puc­ci­nos and, well, seemed a small daily lux­ury a lot of peo­ple where will­ing to spend an addi­tional $3 on.  Life's too short to drink lousy cof­fee and all that.
Even though espresso-made spe­cialty drinks aren't really in the same cat­e­gory as reg­u­lar brewed cof­fee (and, frankly, Star­bucks brewed cof­fee is not par­tic­u­larly tasty, IMHO) the pub­lic had been exposed to some­thing bet­ter and was will­ing to divert cof­fee dol­lars to spe­cialty drinks.
Then McDon­alds unleashed their own pre­mium brewed cof­fee (which really is pretty tasty) and a line of cap­puc­ci­nos and other spe­cialty cof­fee drinks, with Burger King and sev­eral other fast food chains fol­low­ing suit. The choice is no longer between pay­ing $4 for some­thing that tastes good or suf­fer­ing with crap cof­fee.  Now you can pay $1 (or noth­ing on Fri­days) and walk away with a pretty good cuppa joe.
Is it any won­der that Star­bucks closed lots of stores, imple­mented lots of cost-cutting strate­gies, restruc­tured their prices, and came out with a more budget-friendly line of instant cof­fee in order to stay rel­e­vant, attrac­tive, and competitive?
3 Busi­ness and Mar­ket­ing Lessons to take away from this:
1. As people's options change, so do their buy­ing habits. When was the last time you looked at your cus­tomers options and made sure yours com­pared favor­ably to the com­pe­ti­tion?  When was the last time you thought about offer­ing up a new option?  Bun­dled ser­vices, un-bundled ser­vices, leas­ing, pay-by-the-hour, etc.
Exam­ples:
Sat­urn took a merely

OK

car and made it a suc­cess sim­ply by offer­ing an alter­na­tive buy­ing experience.
There's an

HVAC

com­pany doing quite well sim­ply by allow­ing cus­tomers to lease

HVAC

sys­tems (with main­te­nance and replace­ment baked into the lease pay­ment) rather than buy­ing them.
One Hour Heat­ing and Air Con­di­tion­ing gave peo­ple the option of not wait­ing at home all day for the

HVAC

guy and peo­ple took that option in droves.
My wife's pho­tog­ra­phy busi­ness offers cus­tomers a flat fee and they get the dig­i­tal files and print­ing at cost, rather than mak­ing the major­ity of her money on prints.  It has been very suc­cess­ful for her.
Want to grab new cus­tomers?  How about mak­ing them an offer they haven't seen before…
2. Com­pet­i­tive land­scape deter­mines options.  Often times, you don't have to be the very first to offer some­thing or do some­thing.  You just have to be the first in your local area or indus­try.  Cap­puc­ci­nos and spe­cialty cof­fee drinks weren't new cre­ations of Star­bucks. But as Star­bucks expanded, they were often the first to offer them in a fran­chised, wine-bar-without-the-wine atmos­phere for their given loca­tion or town.
For the local busi­ness this has both an upside and a down­side: the upside is your abil­ity to import suc­cesses from other towns, states, nations, and espe­cially to import strate­gies from other indus­tries.  The down­side is that the inter­net and the global mar­ket­place often pro­vide peo­ple with lots of options. If you're com­pet­ing against the inter­net, you need to face up to that and work that into your busi­ness strat­egy. As Tolkien tells us, "It does not do to leave a live dragon out of your cal­cu­la­tions, if you live near him."
3. Cat­e­gories don't define per­ceived options. Before Star­bucks no one would have guessed that you could get some­one to pay $4 for a cup of cof­fee. But Star­bucks wasn't sell­ing cof­fee, they were sell­ing cap­puc­ci­nos — they just man­aged to steel a lot of cof­fee busi­ness in the process.  And while the jump from cap­puc­ci­nos to cof­fee, from $4 to $1 isn't that big, the prin­ci­ple remains the same: you are likely com­pet­ing for dol­lars with busi­nesses far out­side your cat­e­gory.  When it comes time to buy Christ­mas presents for the kids, bikes and sports equip­ment and toys and video games and books and trips are all com­pet­ing for the same dollars.
This is espe­cially true if you're sell­ing a pre­mium or near-luxury prod­uct.  In order to trade up some­where, I gen­er­ally have to trade down some­where else. Con­vince me your prod­uct or ser­vice is the place where I should spend my "trading-up" dollars.
Finally, never dis­count the age-old option of doing noth­ing.  I could buy a new 27-inch iMac, or I could do noth­ing and be happy with the my cur­rent Mac lap­top.  I could go on a vaca­tion, or enjoy a stay­ca­tion instead.  As an adver­tiser, doing noth­ing is often your biggest com­pe­ti­tion, and yet, many copy­writ­ers ignore this com­peti­tor entirely.
And that's all for me — I'm off to get a free cof­fee at Burger King ; )
Have you ever wanted to ask the politi­cians, cam­paign man­agers, and polit­i­cal advis­ers a ques­tion or two about why they cam­paign the way they do?
While most of us would prob­a­bly rather shout: "Stop the insan­ity you *&$!@#! meat­heads" than ask a ques­tion, I think we'd also prob­a­bly want to ask at least one ques­tion about neg­a­tive attack ads.
Since I'm for­tu­nate enough to cor­re­spond with an incred­i­bly suc­cess­ful cam­paign strategist/marketer, I actu­ally asked him: "Does the pub­lic really respond that well to bla­tantly nothing-but-negative attack ads?  At what point do peo­ple tune out from the BS being slung in all direc­tions?"
Of course the e-mail cor­re­spon­dence in which I asked this was a lot more ram­bling than that, but that was the gist of my ques­tions. Here are the best parts of his response to me [empha­sis in quotes added by me]:
"

Vot­ers have a pretty good, although far from per­fect, bull­shit detec­tor… they have a pretty good sense of what rings false. It's not per­fect, but I remain sur­prised at what vot­ers will dis­re­gard in attack ads…

"

And a lot of polit­i­cal adver­tis­ers have very poor instincts and can take fac­tual attacks and frame them in such a way that no one believes the ad… If your ad leaves the viewer/reader/listener think­ing to them­selves that no ratio­nal per­son would have taken the action claimed and that there must be more to the story, then the adver­tiser has lost, whether or not the fac­tual basis of the ad was true."

"

a can­di­date has some very deep image prob­lems when vot­ers will con­sider a false attack as cred­i­ble. For an incumbent—and this year most of the can­di­dates get­ting ham­mered are incum­bents—the best defense to almost any attack is to have devel­oped a deep reser­voir of good­will, through good con­stituent ser­vice along with other ways.
"The effec­tive­ness of the attack is also pred­i­cated by the cred­i­bil­ity of the attacker, not sim­ply the cred­i­bil­ity of the mes­sage. If the attacker is an unknown, or has high image neg­a­tives, the view­ers are far less likely to give the mes­sage the cre­dence it may or may not deserve."

"

Polit­i­cal adver­tis­ing has dif­fer­ent goals though. At the end of the day, you need to get the client to take a pos­i­tive action toward your client. You need them to buy a new heat pump from you or some­thing. While it would be nice to get a voter to vote for me. I do almost as well if a voter that would oth­er­wise vote for my oppo­nent chooses not to vote at all. At some level, if you're sell­ing a dis­cre­tionary prod­uct or ser­vice, you still have to get the buyer to choose you. In an elec­tion, get­ting the voter to choose no one can work beau­ti­fully, even it makes your 12th grade civics teacher want to vomit."
And here's what struck me about those responses in regards to reg­u­lar advertising:
1) You can't fool peo­ple by gloss­ing over unfa­vor­able parts of the story.
If an ad sounds one-sided, peo­ple won't believe it.  This works for reg­u­lar adver­tis­ing and web copy, too, by the way.  It's why admit­ting the down­side is cru­cial to build­ing trust and cred­i­bil­ity for your mes­sage. You can't be all things to all men, so don't be afraid to say:
What areas you don't spe­cial­ize in
Where you have higher costs, wait times, or dif­fer­ent ways of doing business
This, of course, assumes that you have prospects for whom you ARE the per­fect choice, areas where you DO spe­cial­ize, and dis­pro­por­tion­ately higher lev­els of qual­ity, ser­vice, and results that more than off-set the down­sides.  Still, few will believe you if you only com­mu­ni­cate the upside, just like vot­ers dis­count neg­a­tive ads which lead them to believe that there's more to the story. Ulti­mately, buy­ers know there has to be a catch some­where — that  there has to be some­thing in it for you.
2) If you're already a cat­e­gory leader, build cus­tomer good­will to fend off com­peti­tor attacks
If you're the leader, you're also the best per­son to steal market-share from.  Cus­tomer reten­tion, cus­tomer loy­alty, and cus­tomer good will need to be built and devel­oped before some­one comes in with a (super­fi­cially) more attrac­tive offer designed to lure cus­tomers away.  And keep in mind that there's a dif­fer­ence between loy­alty pro­grams and reten­tion pro­grams.
Although Apple occa­sion­ally ships a prod­uct with a glitch or flaw, or makes a mar­ket­ing move that leaves cus­tomers feel­ing irked, it's always smoothed over.  No mat­ter how much Microsoft exec­u­tives want to gloat that the "iPhone 4 might be [Apple's] Vista," that stuff just never sticks.
3) Cred­i­bil­ity is tied to both rep­u­ta­tion and per­ceived intent
Peo­ple aren't stu­pid. If you stand to directly ben­e­fit by fling­ing mud at some­one else, they'll dis­count your mes­sage.  You have too much of a vested inter­est to be cred­i­ble.
So you're ad should never focus on beat­ing up com­peti­tors so much as help­ing poten­tial cus­tomers.  Instead of a "Brand X Vac­uum Clean­ers Suck (or, um, don't suck well enough, that is ;)" stance, you should take a "If you've ever been irri­tated by this prob­lem with your vac­uum clean­ers, I'v found a solu­tion you might be inter­ested in" approach. And make sure you have estab­lished your author­ity to speak on the sub­ject.
Just watch how James Dyson both focuses on the prob­lem (not the com­pe­ti­tion) while estab­lish­ing his first hand expe­ri­ence and engi­neer­ing credibility:
In response to last Friday's post, I reader asked me to elab­o­rate on the fol­low­ing Roy H. Williams quote:
"[You] can't sell hap­pi­ness unless UNHAPPINESS is the default option."
And to do that, I'd like to com­bine that with a quote from the open­ing para­graph of Break­through Adver­tis­ing, writ­ten by the leg­endary Eugene Schwartz:
"Copy can­not cre­ate desire for a prod­uct. It can only take the hopes, dreams, fears, and desires that already exist in the hearts of mil­lions of peo­ple and focus those already exist­ing desires onto a par­tic­u­lar prod­uct. This is the copy­writ­ers task: not to cre­ate this mass desire – but to chan­nel and direct it." [Empha­sis in original]
When Roy tells us that you can't sell hap­pi­ness unless unhap­pi­ness is the default option, he is essen­tially telling us that the desire for your solu­tion has to already exist. You have to be answer­ing a ques­tion that peo­ple are already asking.
No mat­ter how much peo­ple may des­per­ately need your prod­uct (accord­ing to you, at least), if they don't FEEL as if they need what you sell and they don't gen­er­ally WANT what you sell, then you've got a prod­uct that adver­tis­ing won't help you sell.
Why Desire Trumps Need
My favorite illus­tra­tion of this comes from this Calvin and Hobbes strip wherein Calvin attempts to sell a "swift kick in the butt" for $1 and can't fig­ure out why busi­ness is so slow when every­body he knows needs what he's selling.
So if desire trumps need, the ques­tion becomes: how can you desire what you already have? Answer: you can't.  You can't pos­si­bly feel the want of some­thing – can't feel "in need of it" – if you already have it. If you're sell­ing "health" the per­son has to feel as if they don't cur­rently HAVE health. They have to have a health problem.
So where does this put pre­ven­ta­tives like vit­a­mins and exer­cise and such? Easy: these things are sold either as:
The cure to a health prob­lem – Peo­ple start tak­ing vit­a­mins and sup­ple­ments and exer­cise because they feel as if they're fat or can't keep up with their kids or have high cho­les­terol or joint pain, and so on.
A way to regain some­thing that's already been lost, i.e., Youth — Most sup­ple­ments and exer­cise pro­grams are sold as anti-aging or youth-restoration solu­tions to peo­ple who feel that they are rapidly los­ing their youth.
A way to gain an edge over the com­pe­ti­tion – sell­ing per­for­mance rather than health.
This is why Roy also specif­i­cally addresses sell­ing health in this quote (also taken from Friday's post):
"PROBLEM: Sell­ing health is a bad idea. Most peo­ple already have health. If they keep their health, they're not going to give you any credit for that. Health isn't mea­sur­able unless you're cur­rently sick and this reg­i­men cures you. As I said before, weight loss and body shape are mea­sur­able. Does this pro­gram accom­plish those things?"
What to do when unhap­pi­ness isn't the default option
So if unhap­pi­ness isn't already rec­og­nized as the default option, the copywriter/advertiser has to do one of two things:
Find at least one aspect of the prod­uct or ser­vice that cus­tomers are

NOT

happy with and use your copy to agi­tate that prob­lem, or
Con­nect a prob­lem or unhap­pi­ness they cur­rently have to the prod­uct or ser­vice they are cur­rently using.
Infomer­cials are infa­mous for this. A chef's knife is a per­fectly ade­quate solu­tion to the chal­lenge of dic­ing up fruits, veg­eta­bles, nuts, etc. But in unskilled hands, it's not nearly as fast as a Slap Chop. So the Slap Chop infomer­cial has to make that into a BIG DEAL by:
Com­i­cally exag­ger­at­ing the dif­fi­culty and time require­ments of chop­ping with a knife.
Tying the customer's cur­rent lack of healthy, deli­cious, and inter­est­ing foods and snacks in their diet to the inabil­ity to quickly chop foods.
Watch the video and you'll see exactly what I mean when you hear phrases like: "You know you hate mak­ing sal­ads, that's why you don't have any salad in your diet" and "Stop hav­ing bor­ing tuna; stop hav­ing a bor­ing life." No slap chop = unhap­pi­ness as the default option my friend
Justin Halpern isn't the only one privy to frank, off-the-cuff insights deliv­ered with sar­donic wit. As a Wiz­ard of Ads part­ner and Mon­day Morn­ing Memo sub­scriber, I have the immense priv­i­lege of receiv­ing 200-proof adver­tis­ing wis­dom deliv­ered via pithy remarks straight outa Roy's pen.
When I come across these how-to-advertise-in-the-real-world epi­grams, I write them down for fre­quent review. And for "Fri­day Fun," I'm going to share a baker's dozen of them.
Enjoy!
Details and specifics add cred­i­bil­ity. Names! Dates! Prob­lems! Solu­tions! Any­thing less is an unsub­stan­ti­ated claim and will be sum­mar­ily dis­missed by the customer.
…the job of a slo­gan isn't to be com­pre­hen­sive… The job of a slo­gan is to break the ice, posi­tion the com­pany, and gain the inter­est of the lis­tener so that they want to know more.
The sub­con­scious is not only real, it is pow­er­ful. It is in the sub­con­scious and in the uncon­scious that brand essence resides.

"

Visual imagery of pos­i­tive out­comes." This is the heart and soul of selling.
[You] can't sell hap­pi­ness unless

UNHAPPINESS

is the default option.
To sell vol­umes of any­thing, you have to name the price-point the prospect was plan­ning to spend, then describe some­thing he can buy at that price-point that exceeds what he was expect­ing to find.
The chal­lenge isn't to make the cus­tomer under­stand.  The chal­lenge is to learn to think like cus­tomers – it's faster, cheaper, and more effective.

"

I don't want to see your busi­ness from your perspective."
…mean­ing­ful dif­fer­en­ti­a­tion — rel­e­vance and cred­i­bil­ity. That's what mar­ket­ing is all about.

PROBLEM

: Sell­ing health is a bad idea. Most peo­ple already have health. If they keep their health, they're not going to give you any credit for that. Health isn't mea­sur­able unless you're cur­rently sick and this reg­i­men cures you. As I said before, weight loss and body shape are mea­sur­able. Does this pro­gram accom­plish those things?
The strongest lines are always the ones about the customer.
Always sat­isfy the left brain when you can. It holds veto power when the right brain wants to do some­thing that is obvi­ously dan­ger­ous or fool­ish.  No, I'm not say­ing that logic trumps emo­tion. I'm say­ing only that lazy writ­ers too often try to work the heart because it's eas­ier. They're unwill­ing to do the research and hard work required to sat­isfy the mind.

"

Clar­ity is the new cre­ativ­ity" is sim­ply my way of say­ing, "Cut the poetic crap when the sub­ject requires some expla­na­tion."  Too many peo­ple in the past have used the Monet tech­nique of impres­sion­ism to "bluff with fluff" when the client would have been bet­ter served if the writer had deliv­ered a lit­tle more information.
And there you have it.  Any one of these would be a great jump­ing off point for an entire post, so if one catches your eye or you'd like some elab­o­ra­tion, let me know in the comments.
Does it really shock any­one that the tobacco industry-produced Anti-Youth-Smoking ad cam­paign, "Think. Don't Smoke," actu­ally made kids MORE likely to smoke?  36% more likely to smoke, accord­ing to one study.  I'm sure the tobacco exec­u­tives were heartbroken…
But avoid­ing the ques­tion of intent, why did the puta­tively anti-smoking mes­sage have a pro-smoking effect on it's audience?
Because the ads pit­ted logic against emo­tion and tepid syn­tax against vivid imagery. They essen­tially intro­duced a plea­sure and rebel­lion promis­ing white bear into the minds of kids and then said: don't think of a white bear.
The Truth cam­paign, on the other hand, sought to har­ness the power of imagery, emo­tion, and iden­tity in order to direct it against both the tobacco indus­try and smok­ing.  Any won­der that kids exposed to the Truth ads where 66% LESS likely to smoke?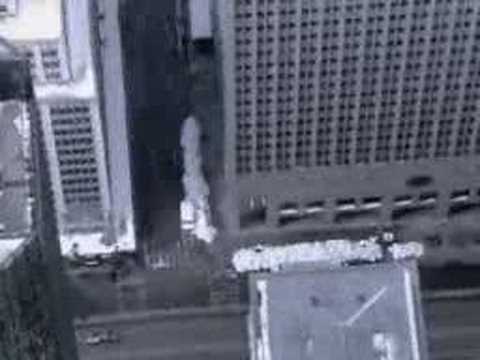 So to sum up: Imagery and emo­tion always out­weigh logic and syntax.
More­over, neg­a­tive emo­tion tends to out­weigh pos­i­tive; no one needs to teach you to worry, but pos­i­tive visu­al­iza­tion is an acquired skill.
So what does this have to do with either Sex or Websites?
Enter MyMarriageMatters.org
Ads for MyMarriageMatters.org keep pop­ping up on tele­vi­sion.  Except that the ads seem to be far less for mymarriagematters.org as they are against AshleyMaddison.com.  Yet when looked at closely, the imagery and lan­guage of the ads is way more vivid when talk­ing about Ash­ley Madi­son than it is when pro­claim­ing the need for fidelity or MyMarriageMatters.org.  Just take a look at the ad and see for yourself:
My Mar­riage Mat­ters V.2 from Ryan Hill on Vimeo.
So what were the results?  Traf­fic to Ash­ley Madi­son was UP 30% fol­low­ing the appear­ance of these ads on TV! [Hat Tip to Edit Weapon for tweet­ing this bit of info]
Worse, when you actu­ally go to MyMarriageMatters.com, what you find is a replay of the ad, with no real call to action but­ton. Not only is there no CTA in the ad itself, but there's no CTA on the web­site either, except for the most muted, neigh-unto-invisible, dull-gray text link beneath the video ask­ing vis­i­tors to sign a petition.
And to be clear, this is the main Web­site for the orga­ni­za­tion — not a land­ing page.  Can you imag­ine a main Web­site with no home page copy, no "About Us" pages, no "How We Can Help You" pages, no down­loads, no links to other pro-marriage sites, and no real call to action other than one, small, dull gray text link.
It's almost as if the site own­ers had designed the link NOT to be noticed — as if the own­ers of the site and the pro­duc­ers of the ad wanted to pro­mote Ash­ley Mad­di­son, not mar­i­tal fidelity.  Then again, what else might you expect from a pro-marriage orga­ni­za­tion founded and run by a divorce lawyer with pos­si­ble ties to AshleyMaddison.com
Valu­able Web­site Opti­miza­tion lessons you can learn from this
Whether the tobacco com­pa­nies and Ryan Hill mis­han­dled their mes­sages, or devi­ously manip­u­lated their audi­ences, you can use their expe­ri­ence to your ben­e­fit.  The same prin­ci­ples that led these anti-smoking and anti-affair ads to pro­voke the very behav­iors they were (osten­si­bly) try­ing to sup­press can be har­nessed for your good — if you learn these Web Opti­miza­tion lessons:
1) Don't skimp on the imagery related to prod­uct ben­e­fits. Most copy­writ­ers write vivid and image inten­sive copy when describ­ing and "agi­tat­ing" the prob­lems faced by prospec­tive cus­tomers, but then they get all tech­ni­cal and abstract when describ­ing the solu­tion. The neg­a­tive image sticks while the pos­i­tive solu­tion fades away — just like the "Think. Don't Smoke" and MyMarriageMatters.org ads.
The solu­tion: write copy that's at least as vivid in describ­ing the ben­e­fits and future hap­pi­ness that comes from your prod­uct or ser­vice as it is in evok­ing the prob­lem.  Never rely on logic, syn­tax, or a flimsy ver­bal response to undue a vivid men­tal image. Make sure your pos­i­tive men­tal images over­power the neg­a­tive images.
2) Make your desired Call to Action visu­ally promi­nent. It's hardly unusual to find the main con­ver­sion point on Web­sites to enjoy less visual promi­nence than periph­eral areas, 3rd party ads, unim­por­tant links etc.  I also com­monly see shop­ping carts and check out processes that give equal visual promi­nence to "delete" or "exit" but­tons than the "check­out" or "con­tinue" but­tons.  Home pages often have call-outs for ter­tiary con­ver­sions more promi­nent dis­played than the pri­mary cat­e­gories for shop­pers.  And so on. Don't let this hap­pen to your site.
The solu­tion: use proper graphic design to guide the eye of the vis­i­tor towards the cor­rect actions. This cor­rec­tion is often the root cause of those "I changed the color of my add to cart but­ton and got a 83% lift sto­ries."  It's not the but­ton color that crated the result so much as increas­ing the visual promi­nence and con­trast for the desired call to action. So stop focus­ing on but­ton col­ors and start focus­ing on guid­ing the eye through proper design and visual prominence.
Any other exam­ples out there of copy, imagery, or design that gives empha­sis to the wrong, coun­ter­pro­duc­tive aspect of a mes­sage or request for action?  Let me know in the comments.