Does it really shock any­one that the tobacco industry-produced Anti-Youth-Smoking ad cam­paign, "Think. Don't Smoke," actu­ally made kids MORE likely to smoke?  36% more likely to smoke, accord­ing to one study.  I'm sure the tobacco exec­u­tives were heartbroken…
But avoid­ing the ques­tion of intent, why did the puta­tively anti-smoking mes­sage have a pro-smoking effect on it's audience?
Because the ads pit­ted logic against emo­tion and tepid syn­tax against vivid imagery. They essen­tially intro­duced a plea­sure and rebel­lion promis­ing white bear into the minds of kids and then said: don't think of a white bear.
The Truth cam­paign, on the other hand, sought to har­ness the power of imagery, emo­tion, and iden­tity in order to direct it against both the tobacco indus­try and smok­ing.  Any won­der that kids exposed to the Truth ads where 66% LESS likely to smoke?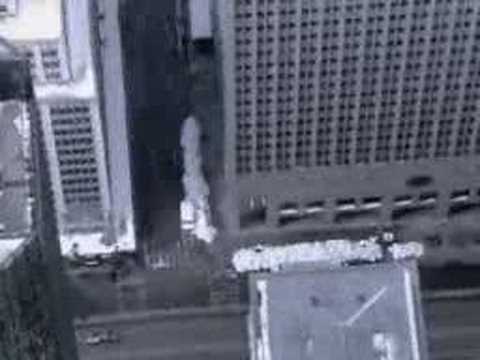 So to sum up: Imagery and emo­tion always out­weigh logic and syntax.
More­over, neg­a­tive emo­tion tends to out­weigh pos­i­tive; no one needs to teach you to worry, but pos­i­tive visu­al­iza­tion is an acquired skill.
So what does this have to do with either Sex or Websites?
Enter MyMarriageMatters.org
Ads for MyMarriageMatters.org keep pop­ping up on tele­vi­sion.  Except that the ads seem to be far less for mymarriagematters.org as they are against AshleyMaddison.com.  Yet when looked at closely, the imagery and lan­guage of the ads is way more vivid when talk­ing about Ash­ley Madi­son than it is when pro­claim­ing the need for fidelity or MyMarriageMatters.org.  Just take a look at the ad and see for yourself:
My Mar­riage Mat­ters V.2 from Ryan Hill on Vimeo.
So what were the results?  Traf­fic to Ash­ley Madi­son was UP 30% fol­low­ing the appear­ance of these ads on TV! [Hat Tip to Edit Weapon for tweet­ing this bit of info]
Worse, when you actu­ally go to MyMarriageMatters.com, what you find is a replay of the ad, with no real call to action but­ton. Not only is there no CTA in the ad itself, but there's no CTA on the web­site either, except for the most muted, neigh-unto-invisible, dull-gray text link beneath the video ask­ing vis­i­tors to sign a petition.
And to be clear, this is the main Web­site for the orga­ni­za­tion — not a land­ing page.  Can you imag­ine a main Web­site with no home page copy, no "About Us" pages, no "How We Can Help You" pages, no down­loads, no links to other pro-marriage sites, and no real call to action other than one, small, dull gray text link.
It's almost as if the site own­ers had designed the link NOT to be noticed — as if the own­ers of the site and the pro­duc­ers of the ad wanted to pro­mote Ash­ley Mad­di­son, not mar­i­tal fidelity.  Then again, what else might you expect from a pro-marriage orga­ni­za­tion founded and run by a divorce lawyer with pos­si­ble ties to AshleyMaddison.com
Valu­able Web­site Opti­miza­tion lessons you can learn from this
Whether the tobacco com­pa­nies and Ryan Hill mis­han­dled their mes­sages, or devi­ously manip­u­lated their audi­ences, you can use their expe­ri­ence to your ben­e­fit.  The same prin­ci­ples that led these anti-smoking and anti-affair ads to pro­voke the very behav­iors they were (osten­si­bly) try­ing to sup­press can be har­nessed for your good — if you learn these Web Opti­miza­tion lessons:
1) Don't skimp on the imagery related to prod­uct ben­e­fits. Most copy­writ­ers write vivid and image inten­sive copy when describ­ing and "agi­tat­ing" the prob­lems faced by prospec­tive cus­tomers, but then they get all tech­ni­cal and abstract when describ­ing the solu­tion. The neg­a­tive image sticks while the pos­i­tive solu­tion fades away — just like the "Think. Don't Smoke" and MyMarriageMatters.org ads.
The solu­tion: write copy that's at least as vivid in describ­ing the ben­e­fits and future hap­pi­ness that comes from your prod­uct or ser­vice as it is in evok­ing the prob­lem.  Never rely on logic, syn­tax, or a flimsy ver­bal response to undue a vivid men­tal image. Make sure your pos­i­tive men­tal images over­power the neg­a­tive images.
2) Make your desired Call to Action visu­ally promi­nent. It's hardly unusual to find the main con­ver­sion point on Web­sites to enjoy less visual promi­nence than periph­eral areas, 3rd party ads, unim­por­tant links etc.  I also com­monly see shop­ping carts and check out processes that give equal visual promi­nence to "delete" or "exit" but­tons than the "check­out" or "con­tinue" but­tons.  Home pages often have call-outs for ter­tiary con­ver­sions more promi­nent dis­played than the pri­mary cat­e­gories for shop­pers.  And so on. Don't let this hap­pen to your site.
The solu­tion: use proper graphic design to guide the eye of the vis­i­tor towards the cor­rect actions. This cor­rec­tion is often the root cause of those "I changed the color of my add to cart but­ton and got a 83% lift sto­ries."  It's not the but­ton color that crated the result so much as increas­ing the visual promi­nence and con­trast for the desired call to action. So stop focus­ing on but­ton col­ors and start focus­ing on guid­ing the eye through proper design and visual prominence.
Any other exam­ples out there of copy, imagery, or design that gives empha­sis to the wrong, coun­ter­pro­duc­tive aspect of a mes­sage or request for action?  Let me know in the comments.
Comments