I'm guest post­ing on Copy­blog­ger today with a post on the impor­tance of specifics.  But this post goes beyond the com­monly stated "specifics are more believ­able than real­i­ties" advice, and looks at WHY most writ­ers intu­itively grab for the gen­eral and the abstract over the spe­cific (hint, it has to do with fear), and HOW to over­come that incli­na­tion by focus­ing on dra­matic staging.
If that sounds inter­est­ing to you, you should check it out over at Copy­blog­ger.
But be, fore­warned: before using specifics to stage drama, make sure you're ready to stand out in the mar­ket­place, uncamoflu­aged and in all your polar­iz­ing glory.
Over at Copy­blog­ger, Brian Clark just posted a meaty and insight-saturated inter­view titled, Atten­tion: Is Your Head­line Get­ting Any?
And at the tail end of that inter­view, Brian announces a Head­line Writ­ing Mas­ter­class that I'll be co-conducting along with Brian via Webinar.
So I wanted to announce this Webi­nar to all of my read­ers here at the blog, and to give you a brief expla­na­tion on how to sign-up and what kind of con­tent you can expect:
First, you may want to look at my old post: How Trou­ble Taught Me 4 Ways to Write Bet­ter Head­lines.
What that post should tell you is that my approach to teach­ing head­line writ­ing is in direct oppo­si­tion to most oth­ers. I don't give you head­line tem­plates or for­mu­las to Mad Lib with your own prod­ucts and brand names; I seek to help you under­stand the dynam­ics and prin­ci­ples behind effec­tive headlines.
When you can cre­ate great head­lines from first prin­ci­ples, you never run out of awe­some head­lines, regard­less of how vora­cious or demand­ing your con­tent mar­ket­ing needs.  When you rely on tem­plates, you end up look­ing schlockey as you stretch and deform the head­line to inap­pro­pri­ate con­texts and  and you quickly run out of templates.
So why not learn how to make them yourself?
Well, most writ­ers don't learn it because darn few peo­ple teach how to do it.  Sean D'Souza has some decent stuff on head­lines, and Brian Clark reveals some good stuff in this inter­view and in his blog posts.  But other than Sean and Brian, most peo­ple revert back to the Swipe File/Mad Libs technique.
So, yes, this is yet another info-product highly rec­om­mended by it's cre­ator — except all you have to do to get this one is sign-up for the Inter­net Mar­ket­ing for Smart Peo­ple newslet­ter (which is a good deal in itself; I've been a sub­scriber since it first came out).
What will this Webi­nar cover, in more spe­cific terms?
So, in Brian's Copy­blog­ger inter­view, he men­tions his the 4U Method of Writ­ing Head­lines*, which means that every head­line should be:
Use­ful (with a broad def­i­n­i­tion of "useful")
Urgent
Unique
Ultra-specific
So in those terms, this Mas­ter Class will teach you:
10 spe­cific ways to sig­nal Use­ful­ness to your Audience
7 Fas­ci­na­tion Trig­gers to cre­ate added Urgency and Unique­ness to your headlines
How to layer tech­nique onto tech­nique to mul­ti­ply the mag­netic effect of each
Over 33 Head­lines Decon­structed in Depth
Under­stand the dif­fer­ence between power adjec­tives vs. amateur-hour adjectives
I'd offer you all a money-back guar­an­tee, but, um, we're not charg­ing any money for it, so… just go sign up for it already!
Oh, and in the words of Bar­tles & Jaymes, "and thank you for your sup­port"
* Accord­ing to a com­menter, the 4U Method comes from the great Bob Bly Michael Mas­ter­son.
"Social Media," "Brand Touch­points," and "Trans­parency" have become promis­cu­ous and, well, down­right slutty lit­tle buzz­words in today's world. To the point where one almost reflex­ively judges a mar­keter using them to be a bit of whore himself.
But would you ever expect those same strate­gies to come from a big-time TV adver­tis­ing firm? From back in the 90s? Straight outa the mouth of an adver­tis­ing leg­end who cre­ated 3 of the Top 100 Adver­tis­ing Cam­paigns of the Cen­tury, and two of the most potent and admired polit­i­cal ads, since, um, ever?
Well, here's a video of Hal Riney talk­ing about the launch cam­paign he cre­ated for Sat­urn. Skip ahead to the 56 sec­ond mark and see if you can't hear the man describe exactly these kinds of new-school strategies.
A Quick and Dirty Transcript
And for those of you who who'd rather just read a tran­script, here's what the man said:
"But our job isn't to do tele­vi­sion com­mer­cials. Our job is to solve prob­lems. And it may be that tele­vi­sion is the answer, but it prob­a­bly isn't the only answer, and there are other ways to think about things… And…and our answer was to find ways to make peo­ple like this com­pany. And that took the form of let­ters that we wrote to con­sumers and a thou­sand other things besides tele­vi­sion commercials.

So we did everything…

… and we, and we got involved in a lot of things like… like color. What kind of color — what do we call the col­ors, you know, Santa Fe Sun­set, or what? Well, how about Red?

All you had to do was to look at every­thing Detroit did and just do the oppo­site. And, and that's vir­tu­ally what we did. We guided the com­pany through all of that and it was extra­or­di­nar­ily reward­ing to find out that this kind of hon­esty and straight-forwardness and integrity that we tried to main­tain, actu­ally worked."
A Break­down of (just some) New School Strate­gies Employed by Saturn
Well just look at all these no sh*t, new-school brand­ing strategies:
Per­sonal, mailed let­ters = social media.
Orga­niz­ing plant tours and owner get togeth­ers (not talked about in this inter­view, but vital parts of the cam­paign) = Social Media
Let­ting peo­ple see how the cars are built = transparency
Hav­ing a no hag­gle pric­ing pol­icy = transparency
Mak­ing the "thou­sand other things" match up with the brand promise and adver­tis­ing = transparency
Rely­ing on cus­tomer advo­cates and Word of Mouth = Buzz Mar­ket­ing / Tribal Branding
Skip­ping out on the falsely exotic paint names, like, "Cheyenne Sun­set" in favor of the more con­ver­sa­tional, authen­tic color names, such as "Red" = speak­ing in an authen­tic voice = transparency
But What About Saturn's Branding?
As you may have noticed, this inter­view with Hal Riney is fea­tured as an extra from a doc­u­men­tary on adver­tis­ing called Art & Copy (highly rec­om­mended, by the way). And in another scene from that movie, Jeff Goodby and Rich Sil­ver­stein (for­mer employ­ees of Hal Riney's) dis­cus their famous "Got Milk" cam­paign. Here's a rough para­phrase of some of what they said:
The pre­vi­ous milk cam­paign was "Milk: It Does a Body Good," which showed ath­letes doing stuff, like sprint­ing a 100 yard dash and then down­ing a glass of milk. And that didn't work because it wasn't the truth about milk. No one guz­zles milk after work­ing out. That's not how or when we drink milk.
In con­trast, the "Got Milk?" cam­paign worked because it reflected the essen­tial truth about how and why we drink milk, and it did it by focus­ing in on the gen­uine moment of need.
This is a bril­liant strat­egy and one that was mem­o­rably dra­ma­tized in all of the Got Milk TV cam­paigns, start­ing with the very first one: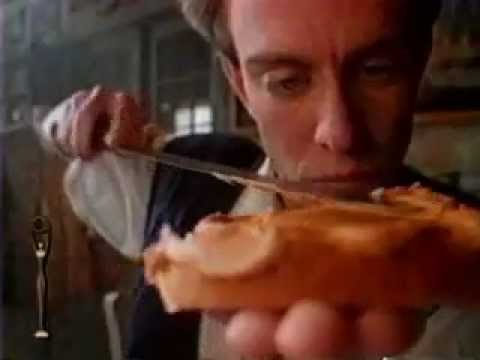 Tell the Essen­tial Truth About The Product
So let's just start with that, shall we? You have to tell the truth about your brand.
As a canon­i­cal case study of this dynamic, Avis Rental Cars couldn't say they were num­ber 1 because, well, they just plain weren't. And when Avis tried to adver­tise as if they were num­ber 1, they got clob­bered.
Yet once they ran their famous "We're num­ber 2; we try harder" cam­paign, the adver­tis­ing worked. They told the truth about them­selves and their ser­vice: they admit­ted what the buy­ing pub­lic already knew (that they were #2 in the indus­try), an admis­sion that bought them instant cred­i­bil­ity, and then Avis used that cred­i­bil­ity to make buy­ers feel dif­fer­ently about what they knew (that being #2 kept them hus­tling harder than the com­pe­ti­tion) — and it worked.
So that's point num­ber 1: Tell the truth about the prod­uct or service.
For Sat­urn, they told the truth about being a brand new car com­pany try­ing to res­ur­rect America's pride in man­u­fac­tur­ing. About want­ing to build an hon­est car, to sell it for an hon­est price, and in an hon­est straight­for­ward fash­ion. This is in con­trast to car com­mer­cials typ­i­cal claims of supe­rior per­for­mance, lux­ury, pres­tige, engi­neer­ing bril­liance, or price — none of which would have rung true or worked.
Instead of mak­ing false claims about supe­rior per­for­mance, Sat­urn made an hon­est claim to virtue, which is often a more-then-acceptable substitute.
If you doubt this was really the strat­egy, take a look at this ad from the ini­tial launch cam­paign. There's a clear line of virtue sym­bol­i­cally trans­mit­ted from the 3rd grade teacher, to the let­ter and pic­ture she sends to the plant, and then onto the car itself when the plant worker lit­er­ally puts that sym­bolic piece of virtue into the car. Watch it and see…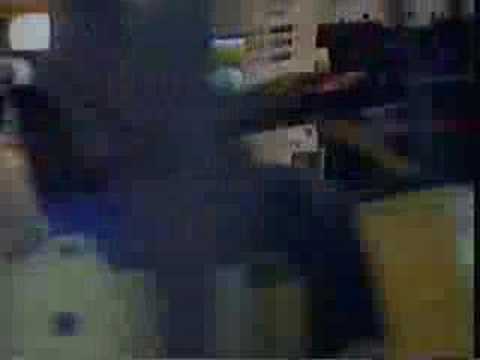 Tell Them What to Expect – And Then Live Up To It
Then there's the other side of the Avis cam­paign, the one no one really talks about. And it's a two-parter:
Giv­ing spe­cific ver­i­fi­able expec­ta­tions to the customer
Mak­ing darn sure the cars lived up to the promise.
Take a look at one of the orig­i­nal ads from that Avis cam­paign. Now count the num­ber of spe­cific, ver­i­fi­able promises made in it: no dirty ash­trays, worn wipers, etc.
Well, what no one really talks about is how Doyle Dane Bern­bach — the agency that cre­ated that cam­paign — insisted that Avis put the oper­a­tional sys­tems and man­age­r­ial pri­or­i­ties in place to ensure that the cars lived up to the adver­tis­ing.  As Bill Bern­bach put it: "It's always a mis­take to make good adver­tis­ing for a bad product."
And they weren't kid­ding around, either.  Avis did a com­plete cus­tomer ser­vice over­haul, upgraded their fleet of cars, and ensured that each employee received a copy of new Avis ads in his or her pay enve­lope before each cam­paign was launched.
Few peo­ple talk about these things when dis­cussing the Avis cam­paign, but they are an undoubt­edly major rea­son the ads worked.
So what about Saturn?
Many of Saturn's major brand promises cen­tered on the deal­er­ship expe­ri­ence, as dra­ma­tized with such aston­ish­ing bril­liance by this Hal Riney ad:
As long as the deal­er­ship followed-through on that expe­ri­ence, the ads would work. And that's why Hal Riney makes a point to men­tion the let­ter writ­ing and the "thou­sands of other things" they had the deal­er­ships do to ensure brand integrity. My favorite touch from the com­mer­cial is set­ting the clock for the new owner – ahhhh
So why is this so impor­tant? Three reasons:
Specifics make your claim more credible
Spe­cific allow you to shape your cus­tomers' expec­ta­tions
Specifics allow you to eas­ily ful­fill those expectations
With­out this strat­egy, most stores devolve into promis­ing great cus­tomer ser­vice, which isn't believed and gen­er­ally results in noth­ing but greater com­plaints from cus­tomers who come in with heaven knows what kind of expectations.
The Adver­tis­ing Still Helps
&

We're Still Tribal People

So what does this mean today?

Well, non-advertising com­mu­ni­ca­tion of the brand, through mul­ti­ple cus­tomer touch points and social media and all those grand new-school adver­tis­ing things ARE indeed important.

But only when aligned around an intel­li­gent, strate­gi­cally sound campaign.

Oh, and it still helps to have some old school mass media mus­cle dri­ving your essen­tial mes­sage out to the, um, masses.  Yes, Vir­ginia, dig­i­tal is cool and direct mar­ket­ing is cool, but mass media still kicks some major brand­ing ass when wielded effec­tively. And brands are still all about shared val­ues and tribes and per­son­al­ity — and rel­e­vancy (yes I'm not above using a slutty mar­ket­ing buzz­word or two
) — those are the make or break factors.
Peo­ple want to belong, Some­thing that Sat­urn and Hal Riney well knew…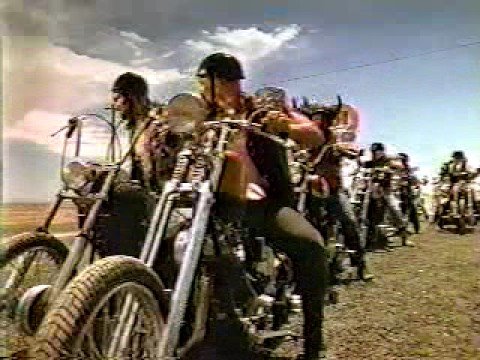 P.S. For those of you who laughed at the "look at every­thing Detroit did and just do the oppo­site" line, you might enjoy this arti­cle on Counter Brand­ing from Roy H. Williams, another adver­tis­ing great, and my busi­ness partner.
Even a vicious crim­i­nal wants his gun man­u­fac­tured by a vir­tu­ous man.
He most cer­tainly doesn't want the gun to have been made with cut cor­ners, with an unscrupu­lous eye towards max­i­miz­ing profit mar­gins, and a socio­pathic incon­sid­er­a­tion for the end-user.
And so it is with every­one: no mat­ter how much we may fail to attain virtue our­selves – no mat­ter how much we behave as fool­ish chil­dren — we still want the things we buy and the peo­ple who pro­vide our ser­vices to be virtuous.
For adver­tis­ing and copy­writ­ing, this means that demon­strat­ing or dra­ma­tiz­ing virtue on the part of the prod­uct, man­u­fac­turer, or ser­vice provider is often enough to move the nee­dle.
This is espe­cially true in cases where prov­ing supe­ri­or­ity in per­for­mance is dif­fi­cult or legally pro­hib­ited or impos­si­ble. In prac­ti­cal terms, demon­strat­ing virtue means using your copy to indi­rectly show how the actions of  your client are dri­ven by some­thing deeper than eco­nom­ics.
Here's an exam­ple demon­strat­ing this tech­nique of implied virtue:
In a pre­vi­ous post, I focused on the story's abil­ity to flat­ter prospec­tive cus­tomers, but I ignored how the story implies that Mr. Beck­ley works on Mer­cedes because he has an affin­ity with the val­ues that the car stands for – that he cares about how all that added engi­neer­ing and build qual­ity ulti­mately pro­tect the driver.
In other words, Beckley's  deci­sion to focus on Mer­cedes and Volvos is a prin­ci­pled, vir­tu­ous choice, mak­ing him, by trans­fer­ence, a prin­ci­pled, vir­tu­ous mechanic (as opposed to a mechanic choos­ing to con­cen­trate on a more lucra­tive or less com­pet­i­tive for­eign auto market).
So Mr. Beck­ley not only becomes a mechanic you can trust, but one with whom you share a com­mon brand affin­ity for Mer­cedes auto­mo­biles. Brilliant.
Tak­ing
WIIFY

to the Next Level
I touched on this emo­tional dynamic a bit ear­lier with my post on What's In It For You (and on One Tough Mother's Mag­i­cal Adver­tis­ing Secret),  But now I'd like to tie that idea to the work of my col­league Tom Wanek.
Tom's frame­work of sig­nal­ing the­ory, as described in his book Cur­ren­cies that Buy Cred­i­bil­ity, really func­tions as the miss­ing link between cred­i­bil­ity and WIIFY. Here's how:
1. To show virtue, you have to show an unrea­son­able devo­tion to excel­lence or end-user sat­is­fac­tion. You have to demon­strate extra-painstaking mea­sures that go beyond the merely eco­nomic. And ide­ally, you want to do this with some­thing other than an explicit claim.
2. Signal­ing The­ory says that non-adaptive/non-economical expen­di­ture of resources can be used to "prove" or sig­nal mat­ing fit­ness. The male peacock's weighty tail feath­ers show off his vigor; they demon­strate his abil­ity to sur­vive despite the hand­i­cap, kind of like beat­ing some­one up "with one arm behind your back."
3. In busi­ness, an appar­ently non-selfish invest­ment of money, resources, time, etc. can sig­nal the sin­cer­ity or virtue of your busi­ness offer. This is the crux of Wanek's bril­liant appli­ca­tion of Sig­nal­ing The­ory to mar­ket­ing. A money-back guar­an­tee (sup­pos­edly) shows that you're will­ing to take on all of the buy­ing risk, osten­si­bly due to con­fi­dence in your prod­uct. Richard Davis's will­ing­ness to shoot him­self while wear­ing Sec­ond Chance Body Armor rather dra­mat­i­cally demon­strates how risk­ing Safety and Well­be­ing sig­nals belief and trusts in a product: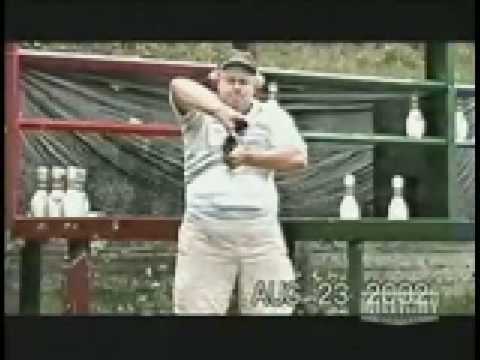 4. Ads can demon­strate virtue by lever­ag­ing one of Wanek's 6 Cur­ren­cies that Buy Cred­i­bil­ity, namely:
Mate­r­ial Wealth
Time and Energy
Oppor­tu­nity
Power and Control
Rep­u­ta­tion and Prestige
Safety and Wellbeing
In the Beck­ley Auto­mo­tive exam­ple, Mr. Beck­ley is sac­ri­fic­ing oppor­tu­nity (the oppor­tu­nity to work on any mark and make of vehi­cle) in order to sig­nal his shared affin­ity for Mercedes.
My point is sim­ply that lay­er­ing virtue with Sig­nal­ing cre­ates a stronger over­all effect than either strat­egy alone. And that this kind of implied demon­stra­tion of virtue is what most peo­ple are really after in most of the prod­ucts and ser­vices they buy — that it rep­re­sents what Ogilvy referred to as "a first class ticket" and "the pos­i­tively good.
So what are you doing with your adver­tis­ing? Are you using either or both of these tech­niques to max­i­mum effect?
P.S. As pre­vi­ously noted, the Beck­ley Auto­mo­tive exam­ple was used with the kind per­mis­sion of the bril­liant Chuck McKay, a mar­ket­ing and busi­ness strate­gist with much to offer any busi­ness seri­ous about pur­su­ing increased mar­ket share and profitability.
P.P.S.  Tom will be teach­ing at Wiz­ard Acad­emy on the 26th of this month for those inter­ested in an in-depth study of mar­ket­ing through sig­nal­ing theory
Frankly, the chances are good that you're squan­der­ing the very best brand­ing oppor­tu­ni­ties avail­able to you on your cur­rent Web­site.  Read on to find out why, and what you can do about it.
The Impor­tance of Micro-copy
It all started a few months back, when my friend and for­mer col­league from Future Now, Robert Gorell, told me about Hipmunk.com.  He wanted to talk about micro-copy and I was all ears.
Rob­bert believes (rightly) that the small snip­pets of copy that make up the pre­dom­i­nance of cus­tomer inter­ac­tion rep­re­sent a huge oppor­tu­nity for con­vey­ing "brand voice" — an oppor­tu­nity that's usu­ally squandered.
For exam­ple:
All of these are areas where com­pa­nies could take an oppor­tu­nity to care­fully break with the trite norms of the Web or of their indus­try and come up with some­thing dif­fer­ent. Some­thing reflec­tive of the brand per­son­al­ity. And all these remain fairly vanilla on the vast major­ity of Websites.
Hipmunk.com is an exam­ple of how to do it right
Instead of allow­ing you to only sort flights by air­line, num­ber of stops, or cost, Hipmunk.com also allows you to sort by "agony," a com­bi­na­tion of flight dura­tion, num­ber of stops, and cost.
How cool is that?
This is the kind of copy that brings to mind Tim Miles' writ­ing adage: "Don't tell her you're cour­te­ous. Open her door." A quote I always like to para­phrase as, "Don't tell read­ers that you 'under­stand' them, write some­thing that demon­strates your under­stand­ing — some­thing that only a per­son who under­stood could write."
Not only is the sort by agony fea­ture a use­ful func­tion, but the "agony" label shows that chip­munk "gets it": they under­stand that most busi­ness trav­el­ers begrudge their time wasted at air­ports and are hop­ing to reduce it as much as pos­si­ble, while still tak­ing into account costs.
Micro-copy and Persona-Based Marketing
So while I appre­ci­ate the bril­liance of the micro-copy, I also see this as an exam­ple of persona-based mar­ket­ing. Because com­ing up with new and use­ful ways to sort flights or cat­e­go­rize prod­ucts or view your options involves get­ting inside the heads and the lives of your prospec­tive cus­tomers. You have to under­stand before you can cre­ate some­thing that demon­strates that understanding.
And this is where Persona-based mar­ket­ing becomes so very, very impor­tant. Per­sonas pro­vide mar­keters and copy­writ­ers a tool and frame­work for get­ting inside the lives and heads of their prospec­tive cus­tomers. And the more you are unlike your tar­get cus­tomer, the more you need help get­ting into their heads, the more you need personas.
Which is why any male inter­ested in Mar­ket­ing to Women ought to check out Michele Miller's new Mar­ket­ing to Women course, Unzipped.
The Unzipped approach to Persona-Based Marketing
I read (and rec­om­mend) Michele's pre­vi­ous book, The Soc­cer Mom Myth, and found it to have incred­i­bly deep and worth­while insights into per­sona creation.
Now, as a dis­claimer, Michele is a fel­low Wiz­ard of Ads Part­ner and The Soc­cer Mom Myth was co-written by my friend and Future Now col­league, Holly Buchanan. So I'm biased. Then again, I was also as jaded as I was biased, think­ing that I already knew every­thing the book was going to cover about persona-based mar­ket­ing. Wrong! I was so wrong, in fact, that I invested in tak­ing Michele's online Mar­ket­ing to Women course that was offered as a follow-up (and yes, I had to pay the tuition just like any­one else).
At any rate, if you're avail­able for the course at the end of this month, you should really check it out.
And if you can't make it, why not buy the book, which is avail­able for Kin­dle for only 99 cents.
P.S. The course will be co-taught by the bril­liant Tom Wanek, author of Cur­ren­cies that Buy Cred­i­bil­ity.
Let me ask you this: has any­one ever come out, point blank and told you, directly and explic­itly, that BMWs were sta­tus sym­bols and more to be cov­eted than, say, Hondas?
What about Polo or Lacoste cloth­ing? Is it because of explicit word of mouth rec­om­men­da­tions that you some­how feel that those brands make bet­ter polo shirts than The Gap?
The Impor­tance of What "They" Say
The vast major­ity of our brand hier­ar­chies and pref­er­ences have been formed apart from explicit WOM endorse­ments. These things rest not so much on what your buddy has said, but what the infa­mous "they" say. Or rather don't say, but strongly inti­mate and suggest.
And it's these same brand hier­ar­chies that form the back­ground against which cus­tomers form and express their opin­ions. Con­fir­ma­tion bias says we tend to see what we expect to see, and brand­ing shapes expectations…
So what's the point?
Advertising's Sleeper Effect
Mass Media effec­tively shapes brand pref­er­ence. Few peo­ple want to believe they're "sus­cep­ti­ble" to adver­tis­ing, that they can't imme­di­ately dis­count a paid for mes­sage as obvi­ously biased. And intel­lec­tu­ally, they're right, at least in the short term.
When we first hear an ad mes­sage, we take all claims with a large grain of salt in light of the obvi­ous self-interest and bias involved in the mes­sage.
But what hap­pens over time?
Accord­ing to psy­cho­log­i­cal research, over time the emo­tional bias imparted from the adver­tis­ing sticks while our intel­lec­tual dis­count­ing of the mes­sage wears away. Over time, (intel­li­gently crafted) adver­tis­ing affects our inter­nal brand hier­ar­chy. Or at least the ads will affect your friend's and neigh­bors' brand pref­er­ences ; )
Why Local Brand­ing Works Even Better
Of course, the cus­tomer expe­ri­ence or prod­uct real­ity has to be aligned with the brand promise / adver­tis­ing mes­sage. Fail to deliver on your advertising's promises and you'll just go out of busi­ness faster. And it's eas­ier to cre­ate a new brand pref­er­ence where none pre­vi­ously existed than to dis­lodge an already estab­lished brand preference.
But buy­ing this kind of puta­tive WOM can be done, despite what the more mil­i­tant (and mis­guided) social media types might tell you.
And done rather eas­ily at that, at least when it comes to most local and medium sized busi­nesses. I mean, do you cur­rently have a strong brand pref­er­ence for car­pet clean­ers? Or power wash­ers, roofers, floor­ing stores, bicy­cle shops, deck builders, HVAC guys or any of the other hun­dred things and ser­vices sold in your local town?
I thought not.
Some of us might, from prior expe­ri­ence, be able to rec­om­mend a provider for one or two of those cat­e­gories, but not most of them. And that's where an intel­li­gently run radio cam­paign could make any better-than-average provider of those things a king in his cat­e­gory - the one "they" say is the best choice; the local brand at the top of the customer's pref­er­ence hierarchy.
My Wiz­ard of Ads part­ners and I bestow such crowns (and riches) on clients all the time. All it takes is a busi­ness with the guts to embark on an aggres­sive ad cam­paign and an ad writer who knows your busi­ness and knows what he's doing.
If you've got the guts, I know an ad writer I could rec­om­mend — "they" say he's the best