Actu­ally, the title should say Myths, as there are two of them.
Stradi­var­ius Myth #1
The first Myth is that there is one sin­gle iso­lated ele­ment respon­si­ble for the unique sound and virtue of a Stradivari.
Most the­o­ries about the Stradi­vari magic fall into the "sil­ver bul­let" cat­e­gory. Accord­ing to them, just one, soli­tary fac­tor or ele­ment make these vio­lin tower over all other merely mor­tal vio­lins. Some say it's the wood den­sity; oth­ers the resin or chem­i­cals used to treat the wood, or the way the wood was shaped or con­structed. But the vast major­ity point to just one thing.
Almost no one claims that the unique sound sig­na­ture is due to a hun­dred smaller aspects pushed in the right direc­tion and work­ing together syn­er­gis­ti­cally. Supe­rior crafts­man­ship, after all, usu­ally involves the arti­san mak­ing thou­sands of deci­sions and get­ting them all right, not just in iso­la­tion, but in terms of how each deci­sion affects the whole. So one might fig­ure that most the­o­rists would sug­gest a mul­ti­tude of ele­ments rather than "One Big Thing." Yet pre­cious few ever sug­gest this.
We sim­ply don't think of expla­na­tions like this because we've lost touch with the nature of craft in this mass-produced, hyper-rationalized, "7 Steps for dum­mies to earn riches in their sleep" world of ours.
We not only des­per­ately want there to be an eas­ily ana­lyzed and dupli­cated short­cut, but balk at acknowl­edg­ing excep­tions to this because they imply a rebuke. To sug­gest that excel­lence is made up of a total­ity rather than one secret for­mula is to sug­gest that there's no sub­sti­tu­tion for long dili­gent prac­tice, for study, for mas­tery of craft, and for atten­tion to detail.
And who wants to hear that?
Stradi­var­ius Myth #2
The Sec­ond Myth is that Stradi­vari really are bet­ter than the very best mod­ern violins.
Believe it or not, there are highly trained crafts­man that have ded­i­cated their pro­fes­sional lives to cre­at­ing vio­lins to the same stan­dards of the Stradi­vari. And by every objec­tive and sub­jec­tive test some of them are as good as those leg­endary vio­lins that sell for 100 times as much money. Whether it's sci­en­tists record­ing and ana­lyz­ing the sound qual­ity, or it's expert musi­cians and vio­lin­ists lis­ten­ing "blind"  to a com­par­i­son, there's no evi­dence that the Stradi­vari out­per­form the best modern-made violins.
So the supe­ri­or­ity of these vio­lins is largely sub­jec­tive, encom­pass­ing far more mag­i­cal think­ing and leg­end than fact, such that, when put to the pepsi-challenge, many Stradi­vari devo­tees end up pre­fer­ring the sound of the mod­ern violins.
So what does this tell you?
It tells you that expec­ta­tions over­ride perception:
So here are 2 Mar­ket­ing To-Dos:
This one is hard, but cru­cial. Just as the Stradivari's excel­lence resides in hun­dreds of ele­ments, deftly aligned and opti­mized, so too is your brand made up of scores of touch points: your park­ing lot, bath­rooms, pack­ag­ing, on-hold mes­sag­ing, cus­tomer ser­vice reps, auto-responders, Web­site copy, and so on. And the same goes with any brand.
Case in point: after every launch of an Apple prod­uct, some knock-off jumps into the fray, her­alded as an i-killer due to it's supe­rior specs or 1–2 killer func­tions. Yet these so-called i-killers always end up slaugh­tered in the mar­ket­place.  Why?
Because the appeal of Apple's prod­ucts never rests on price, func­tion­al­ity, or specs alone. Apple prod­ucts are the Stradi­vari of the mar­ket­place because Steve Jobs and crew under­stand Myth #1; they push hun­dreds of small, seem­ingly tiny ele­ments in the right direc­tion to cre­ate a whole that's much big­ger — and far more prof­itable — than the sum of its parts. Which is why the invari­ably leave the "sil­ver bul­let" prod­ucts in the dust.
So com­mit to mas­tery and push for added excel­lence on each small piece that goes into the process. Don't rely on just one thing to pull you through.
To-Do #2 = Cre­ate Your Own Brand Mythology
This one's a bit harder to explain, let alone pull off, but for starters, why not let your adver­tis­ing "Man­age Up" your sales, ser­vice, and tech­ni­cal staff? If you don't cur­rently have a gen­e­sis story, worth shar­ing, why not go dig one up and pol­ish it off? In other words, share your pas­sion, so peo­ple know you have the raw emo­tional volt­age to power your­self to mas­tery of your craft.
Addi­tion­ally, focus on cre­at­ing the right mar­ket­ing cues.  Cues that'll alert your cus­tomers that your prod­uct and ser­vice is the result of craft and not just auto­mated process. It could be as sim­ple as an expen­sive look­ing pack­ag­ing, or a hang tag on an item that nor­mally doesn't have hang tags. Leav­ing a bit of skin on your "hand cut" french fries and sea­son­ing them with sea salt. There are hun­dreds of oppor­tu­ni­ties out there for busi­ness own­ers who'll stop to search for them.
And while you're think­ing about cues, spend some time pon­der­ing over what goes into the mythol­ogy behind a brand like Stein­way, Red Wing Boots, Snap-on Tools, etc.  Obvi­ously, qual­ity plays a huge role, but what else?  Why are these names pre­em­i­nent and known amongst the gen­eral pub­lic when Mason & Ham­lin pianos, White's Boots, and Klein tools are not?
What can you do to help mythol­o­gize your brand?
Deep emo­tions almost always come as two-parters: emo­tions cen­tered on loss, trans­for­ma­tion, or full­fil­ment & redemp­tion all require a before and after. You have to show what a per­son had BEFORE in order to hit your audi­ence with the sense of what was lost AFTER.
This is why war movies always have a scene where the about-to-be-killed char­ac­ter shows his pic­ture of his girl back home and tells his bud­dies what he's going to do after the war. The direc­tor is set­ting you up to feel the loss when the poor sap gets mowed down.
Among fic­tion writ­ers this before and after for­mat is known as a set-up and pay-off, and this two-part combo is an inte­gral part of any solid plot. With­out the two part struc­ture of set-ups and pay-offs, you just can't pull off the pow­er­ful emo­tions that will really move your readers.
Nat­u­rally, this has tremen­dous impli­ca­tions for copy­writ­ing as well as fic­tion, report­ing, and so on. So I've cov­ered this essen­tial copy­writ­ing skill in depth in a two-part series (natch) over at Copyblogger:
and
I hope you enjoy the series and that read­ing them pays off for you in your own writing.
So quiet you could hear a…
It's so loud in here I can't even hear…
Do those sen­tence even make sense? If it's really, really quiet, shouldn't there be an absence of noise? Why would you point out how quiet it is by rais­ing the spec­tre of sound in the mind of the reader? And why would you indi­cate loud­ness by talk­ing about what you can't hear?
Sur­pris­ingly, this isn't just my lame attempt at a Steven Wright style joke; there are legit­i­mate answers to these ques­tions, and the answers reveal some­thing shock­ingly impor­tant for copywriters.
The answer? You can't con­vey extreme absence or total immer­sion very well through a direct approach. You have to hint at it through impli­ca­tion or com­par­i­son. Or you have to con­vey the sub­jec­tive expe­ri­ence of it. Or use both techniques.
Hear­ing a pin drop implies that there are no sounds louder than that present. In other words, your mind, once seeded with that sin­gle, del­i­cate sound, sur­rounds the rest with a silence more blan­ket­ing and com­plete than any you could have described directly.
And no, this isn't just because "hear a pin drop" is a col­lo­qual­ism or cliche, this tech­nique works even when deal­ing with the actual expe­ri­ence of sound, as described by the great movie sound effects edi­tor Wal­ter Murch:
Murch flips on his com­puter, clicks the mouse a few times and instantly pulls up a scene from Jar­head. Swofford's char­ac­ter, played by Jake Gyl­len­haal, is in com­bat for the first time and there's an artillery bar­rage. Every­one else ducks for cover, but he stands up. And the cam­era moves closer to him. Then, in the dis­tance, there's a muf­fled explo­sion fol­lowed by dead silence.

This fleet­ing silence is a golden moment for an edi­tor — a chance to put the audi­ence right there on the bat­tle­field. Jarhead's direc­tor, Sam Mendes, orig­i­nally wanted that silence to stretch for sev­eral sec­onds. But Murch came up with a bet­ter idea.

Pieces of dust and sand from the explo­sion hit the actor's face in slow motion. Then you hear the sound of the par­ti­cles hit­ting his face. "My com­bat action has com­menced," the char­ac­ter says.
Did you catch that?  The silence is length­ened and inten­si­fied by giv­ing you both a small noise and an inner sub­jec­tive expe­ri­ence of it. Murch even describes this as a rule of the road:
One of the rules of the road is that if you want to cre­ate the sense of silence, it fre­quently has more pun­gency if you include the tini­est of sounds
Sim­i­larly, describ­ing the cacoph­ony directly doesn't get to the expe­ri­ence of it as well as describ­ing the sub­jec­tive men­tal dis­or­der­ing and dis­ori­en­ta­tion that such ear-piercing noise causes; the inter­nal men­tal con­fu­sion of 'I can't hear myself think' implies an exter­nal sonic chaos that your read­ers' minds will recre­ate, thereby putting them "right there on the battlefield."
So what are the adver­tis­ing appli­ca­tions of all this?
In my last post I plugged the tech­nique of dis­cov­er­ing and using qual­ity cues in your adver­tis­ing. And that raises the obvi­ous ques­tion: how can you find those cues?
One answer: find the pin drops.
What unique turn of phrase implies more than it says. How can you describe an inter­nal state that implies an exter­nal event and vice versa?
Do you think that Mike Diamond's plumbers really smell good? Or do you think that smelling good implies clean­li­ness, pro­fes­sion­al­ism, and stand-up qual­i­ties?  Smell is just one sense, per­haps the most prim­i­tively emo­tional, but we're all the more able to fill in all the rest our­selves based on that, aren't we?
What about fin­ger lick­ing good? It's a cliche now, but imag­ine when it first came out!
OK, now you try — what are your pin drops? What small detail seeds our mind to rain down the greater whole?
P.S. If this seems hard, it should. It's the kind of thing ad pro­fes­sion­als get paid the big bucks to come up with.
First, before we do any­thing else, watch this: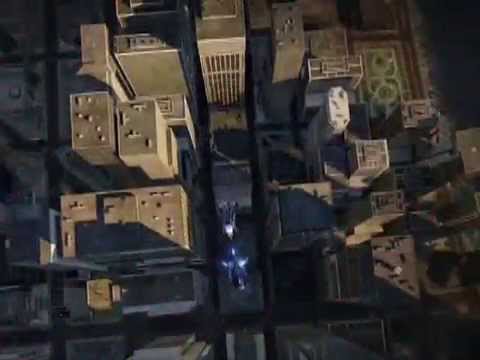 Yup, "Pre­sen­ta­tion" is often THE crit­i­cal dif­fer­ence between good busi­nesses that grow to be great and good busi­nesses that strug­gle to achieve the suc­cess they deserve.
And, yes, pre­sen­ta­tion, in the larger sense of the word, not only encom­passes mar­ket­ing and adver­tis­ing, but is an essen­tial ele­ment within mar­ket­ing, a fact alluded to by Seth Godin in this short but bril­liant post.
The Arro­gance of "Keep­ing it Real"
So if pre­sen­ta­tion is so impor­tant why do so many of us neglect, ignore, and oth­er­wise screw it up?
Because we're sold on the bet­ter mouse­trap myth — this idea that a bet­ter mouse­trap nat­u­rally leads to the world beat­ing a path to our door, that the "real deal" doesn't need to be dressed up.
More insid­i­ously, we've also half-bought into the mil­lenial notion that spend­ing time and effort on pre­sen­ta­tion some­how equates to "pos­ing" or fak­ery or think­ing that one is "all that." That pre­sen­ta­tion is, in a word, arrogant.
The truth, of course, is the very oppo­site: acknowl­edg­ing the need to seduce, enter­tain, and wow an audi­ence in order to earn their atten­tion is a sign of humil­ity, not arro­gance.
Before a prospec­tive cus­tomer can pos­si­bly notice your unan­nounced and unher­alded qual­ity advan­tage, they usu­ally have to invest sig­nif­i­cant atten­tion and inter­est, and expect­ing them to make that invest­ment up front, with no promise or hint of a pay­off, is not only arro­gant but deranged. You are essen­tially expect­ing peo­ple to be as con­cerned with your indus­try and busi­ness — i.e., your life — as they are with their own.
What kind of lunatic expects that?
Your prospects don't know the indus­try insider info you know, the kind of stuff nec­es­sary for them to rec­og­nize quality.
They have no clue how lower-priced providers cut cor­ners, or what that means for them in the long run, because your indus­try isn't part of their day to day world.
They don't know that this or that thing or habit is a cue of sloppy work or great work or what­ever. Nor are most of them will­ing to do the research to find out.
They just want to buy ____ and get back to their reg­u­larly sched­uled lives.
Fix­ing Your Mar­ket­ing Pre­sen­ta­tion Skills
If you're will­ing to get off the crazy train and onto the gravy train, there are two rather unequal solu­tions to this, and you should employ them both:
1) Edu­cate the Customer
This is the less effec­tive but still nec­es­sary option.
Get past your own "curse of knowl­edge" to fig­ure out what your prospec­tive cus­tomers don't know but need to know in order to rec­og­nize your supe­rior quality.
Now boil it down to super direct, no BS mes­sag­ing, and train your sales staff to deliver that same mes­sag­ing to your prospects.  Also, extend your edu­ca­tional reach past your sales team and tar­get those ear­lier stage buy­ers through great con­tent marketing.
And make sure you have a content-rich Web­site, so your full expla­na­tion of, and case for, qual­ity will be avail­able to inter­ested cus­tomers when­ever they come look­ing for it.
All of this works and is worth doing.  But on its own, edu­ca­tion never quite works as well as most busi­ness own­ers hope.
That's because this edu­ca­tional approach reaquires cus­tomers to be moti­vated enough to do the research for them­selves. And for a lot of mar­kets and indus­tries, the moti­vated researchers are a rather small slice of the cus­tomer base, mean­ing you lose more sales than you save.  As my part­ner, Roy Williams says:
"The chal­lenge isn't to make the cus­tomer under­stand.  The chal­lenge is to learn to think like cus­tomers — it's faster, cheeper, and more effective."
A quote that leads me into the sec­ond strategy…
2) Tap into the customer's nat­ural qual­ity and value cues
If peo­ple can't tell that your HVAC guy is top notch just from watch­ing him work, you can ensure that they'll think of him in those terms by acti­vat­ing their qual­ity cues for "pro­fes­sion­als," sim­ply by hav­ing your worker:
show up in a pro­fes­sional van,
wear a clean, branded uniform,
put on booties to keep your home from get­ting dirty, and
talk through what he's doing and why he's doing it while he's working.
All of those things speak to presentation.
You are forc­ing your work­ers to focus on how they present them­selves to cus­tomers in order to sig­nal "this guy is an expert" in the lan­guage that the cus­tomer already under­stands.
When you bake these things into your oper­a­tions, you'll have really sat­is­fied cus­tomers.  But when you bake them into your adver­tis­ing as guar­an­tees, you'll have truck­loads of NEW customers.
Bet­ter yet, when you ADVERTISE those kind of qual­ity cues, peo­ple begin to expect them from every­one in your indus­try; in other words you shape cus­tomer expec­ta­tions to your advan­tage and your competition's disadvantage.
More impor­tantly, the lis­tener con­sciously and uncon­sciously asso­ciates these qual­ity cues with your com­pany and brand — i.e., they think of you as the bench­mark for top qual­ity ser­vice, exper­tise, etc.
After an ad cam­paign like that, when prospec­tive cus­tomers need what you sell, they'll think of you first and feel the best about you, mak­ing them seek you out rather than vice versa.
Some of those cus­tomers will go onto your Web­site and edu­cate them­selves in order to prove that you're for real. But many more will buy based on noth­ing more than that advertising-fueled "gut feel."
And regard­less of whether they researched their deci­sion or not, all of those cus­tomers will not only want to do busi­ness with you AND will be will­ing to pay pre­mium for the privilege.
Here's what this tech­nique sounds like when used in an actual ad*:
Audio clip: Adobe Flash Player (ver­sion 9 or above) is required to play this audio clip. Down­load the lat­est ver­sion here. You also need to have JavaScript enabled in your browser.
Note that "smells good" is cue for 'presents him­self as a pro­fes­sional,' which is only rein­forced by the "shows up on time" line. Those are the qual­ity cues, and the price guar­an­tee is the direct offer. Put the two together and is it any won­der why this plumber dom­i­nates his markets?
Bot­tom line: pre­sen­ta­tion mat­ters. Not just for sales pitches or a Keynote Speeches, but for your front­line mar­ket­ing and adver­tis­ing, too. Find the cues, codes, and sig­nals, your cus­tomers already asso­ciate with first-rate qual­ity and ser­vice, and then bake them into your oper­a­tions while simul­ta­ne­ously weav­ing them into your marketing.
Don't be just another busi­ness in your indus­try; focus on pre­sen­ta­tion and make your­self Super in the eyes of your customers.
* Ad writ­ten and pro­duced by Roy H. Williams
You're about to watch the video equiv­a­lent of two emo­tional gut-punches.
Both of them are polit­i­cal and at least one of the two will offend your sen­si­bil­i­ties.  But if you can get past that, they'll be instruc­tive — and with any luck, you'll find that I have a few insights to share as well.  So here goes: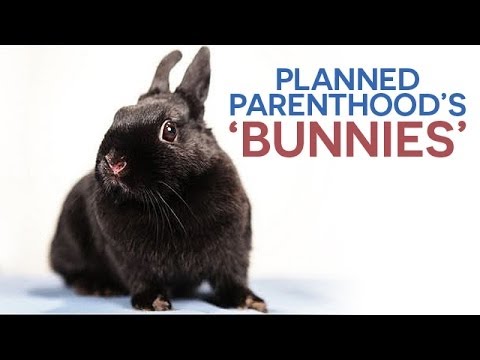 And then there's this one: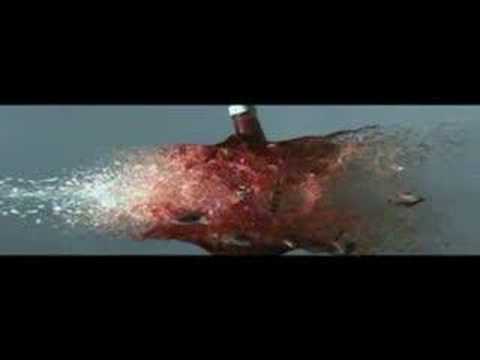 OK, so what do both of these videos have in common?
The emo­tional vio­lence takes place entirely within your head
The rab­bit is never harmed and the poor boy's head is never shot, except for in your mind's eye. And that makes both ads all the more emo­tion­ally powerful.
But the pro­jec­tion of such a graphic image in the mind of the viewer will invari­ably offend some view­ers. Even though the vio­lence lit­er­ally took place "off scene" (as in the greek ob skene, which trans­lates as "off-stage") the ads will still strike many as unfair or obscene. Why?
Because real obscen­ity comes through the intro­duc­tion, through any means, of an unnec­es­sar­ily ugly, vio­lent, or immod­est men­tal image. Nat­u­rally, it's the "unnec­es­sar­ily" part that gets sticky, but I think most of us could agree that the men­tal images incited by the two videos are both ugly and vio­lent. They affect us. They are, in fact, cringe­wor­thy. We remem­ber them long after watch­ing. Or at least I do.
And wouldn't you want the same to be said for your ads?
Obscen­ity vs. Obscen­ity
Now, I'm NOT sug­gest­ing that you should do or fea­ture some­thing ugly, vio­lent, or immod­est to grab atten­tion. It may work for Go Daddy, but that's really not the kind of obscen­ity you want.
The kind you want is the kind used in these two ads — the kind where the struc­ture and arti­fice of your ads entice the audience's minds to imag­ine the out­come. There are dif­fer­ent names for this tech­nique, rang­ing from:
but the fea­tures remain the same, regard­less of what you call it:
1) Start with vivid images
Regard­less of whether you are employ­ing visual images (as in print or TV ads), or men­tal images (as in Radio and copy­writ­ing), your ad has to employ sharp, vivid imagery if you hope, at some point, to get the audi­ence to bridge the gaps between, or extend the story beyond, the the images pro­vided in the ad. So if your writ­ing is filled with abstrac­tions, jar­gon, and tech­ni­cal speak, you'll need to re-write it in con­crete, tan­gi­ble, emo­tional, and imag­in­able lan­guage.  And best to start off with a strong hook (or First Men­tal Image), too.
Notice that the first ad began with a cute lit­tle baby bunny sit­ting on the med­ical table, next to scalpels and stuff — a shock­ingly incon­gru­ous and vivid image.  The sec­ond ad started with an egg on a golf tee; the golf tee inti­mat­ing the com­ing vio­lence / bullet.
2) Make sure you've got drama
Drama means stag­ing, dra­matic ten­sion, and the need to know "what hap­pens next." Some of this was hinted at in #1 when I wrote of both first images as con­tain­ing incon­gruity.  Here's a great Jerome Bruner quote to explain that:
"Well-formed sto­ries, [Ken­neth] Burke pro­posed, are com­posed of a pen­tad of an Actor, an Action, a Goal, a Scene, and an Instrument—plus Trou­ble. Trou­ble con­sists of an imbal­ance between any of the five ele­ments of the pen­tad: an Action toward a Goal is inap­pro­pri­ate in a par­tic­u­lar Scene … an Actor does not fit the Scene … or there is a dual Scene … or a con­fu­sion of Goals."
In other words, we only cre­ate sto­ries or engage our nar­ra­tive imag­i­na­tion when things don't fit. If you high school son always comes home from prac­tice at 5:00, you don't won­der what hap­pened when he pulls into the dri­ve­way at 5:00 pm, just as he always does. You start won­der­ing what's up — and spin­ning sto­ries about pos­si­ble causes — when there's a devi­a­tion, either he's home way too early or way too late.  So a rab­bit on a green field doesn't get our story-telling engines run­ning. But a rab­bit on an oper­at­ing table clenches our gut and makes us won­der what the hell is going on.
The same thing hap­pens with the egg on a gold tee. It's unusual and we won­der if the egg will get smashed by a dri­ver or what. When it's shot by a bul­let, we won­der what else we'll get to see in slow motion as the bul­let rips through it…
So if you want to com­pel your audi­ence to imag­ine what hap­pens next, or to fill in the gaps, you have to set-up a "trou­bled" or incon­gru­ous scene. Pull the bow back to cre­ate ten­sion, then let your audience's imag­i­na­tion fly.
3) Set the stakes high
Some­thing emo­tion­ally com­pelling has to be at stake. We nat­u­rally don't want any­thing bad to hap­pen to the bunny. We just don't. So there's no small amount of audi­ence ten­sion when the rab­bit is picked up and car­ried to the blender. Ack! And then we see a human baby on the oper­at­ing table next…
Sim­i­larly, who doesn't cringe when the next "tar­get" to pop up (imme­di­ately fol­low­ing the rather sym­bolic melon) is a boy's head? And how much anx­i­ety do you feel when the bul­let enters from the left side of the screen? Again, a human life (and, sym­bol­i­cally, far more than just one life) is pal­pa­bly at stake.
Got it? You need high stakes. So even if you don't think of your prod­uct or ser­vice as one that invites strong emo­tion, you'll need to find the inher­ent drama of the prod­uct, or develop a drama-filled use-scenario or need-scenario cen­tered around your prod­uct. Although this AT&T ad doesn't make use of clo­sure, it cer­tainly injects some drama into one of their network's most notable (pos­i­tive) features:
4) Think Sym­bol­i­cally and/or Shift From Lit­eral to Sym­bolic Imagery
If you've seen Pixar's UP, you've been wit­ness to the power of this. I wish I could show you the scene where Carl first real­izes he's in love with Ellie as he sighs a "wow" and leans onto his bal­loon, only to have it pop, and then to have that sound matched by the "pop" of their wed­ding photographer's flash — for it's amaz­ing what's inti­mated and cov­ered in the space of those two pops — but sadly this YouTube video clip starts with the flash photography.
Yet this clip itself is a minia­ture mas­ter­piece of visual sto­ry­telling. Just watch how much your mind fills in as the images on the screen take on increas­ing sym­bolic impor­tance with every rep­e­ti­tion. Ask your­self: what do I know is going on here, and how do I know it, and you'll get an entire les­son on the fine art of clo­sure. And should it then sur­prise you how emo­tion­ally pow­er­ful this mon­tage turns out to be? I haven't yet met the per­son who won't tear up when watch­ing it:
And for an incred­i­bly cruder, com­mer­cial exam­ple of this tech­nique, there's always this guffaw-inducing Lev­i­tra Commercial: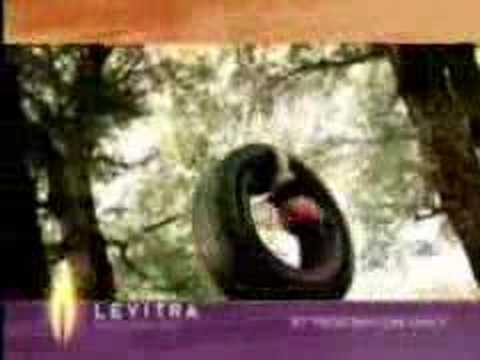 Or, on a sim­i­lar note, Hitchcock's lovely train tun­nel end­ing to North by North­west: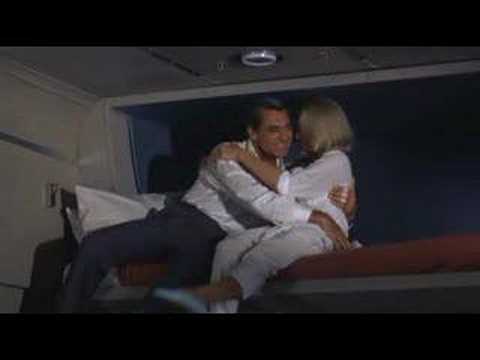 5) Force the most impor­tant "beats" to take place between (or after) the images
As I implied with the bal­loon pop­ping, Carl and Ellie fell in love, grew up together, and got engaged between those two pops. In the ads I fea­tured at the begin­ning of this post, the (imag­ined) bunny blend­ing took place after the screen went dark.  And the bul­let con­tin­ued towards the boy's head only in our minds, for it was trans­muted into a Call to Action on the screen.
I'd go into this fur­ther, but I think John Bar­ber has already done an admirable job of this in an old Form is Func­tion col­umn on Comix­pe­dia.
Or, you could check out the famous shower scene from Psy­cho, which, like the bunny ad, makes great use of sound to guide your mind in cre­at­ing the images not shown to your eyes:
Bonus Tip: Have Con­fi­dence in the Impact of Closure
I almost wrote, "have faith in your read­ers," and that's good advice too, but the tech­nique itself can often be more con­fi­dence inspir­ing and directly observ­able than reader reac­tions.  And as a rather strik­ing exam­ple of the power of clo­sure, I'll intro­duce you to the very recent phe­nom­e­non of "bubbling."
So, a clas­sic exam­ple of clo­sure is this pic­ture of a non-triangle:
Even though we can't help but see the tri­an­gle, it's not really there.  There are only three pacman-looking black cir­cles. It's our mind that com­pletes the form of the tri­an­gle and forces the image onto our imagination.
And here's the mod­ern ver­sion of that known as Bubbling:
Accord­ing to the inter­net, bub­bling was cre­ated by a young Mor­mon man who wanted to fol­low his religion's pro­hi­bi­tions against pornog­ra­phy while still, um, aid­ing his imagination.
The added cov­er­ing from the bub­bles makes swim­suit pic­tures that much more pro­voka­tive. And indeed that's exactly the right word for it, because the bub­bles "pro­voke" your mind to fill in the gaps in a way that the actu­ally more reveal­ing bathing suit doesn't.
In fact, I chose this pic­ture from FabFunny.com because it was slightly less scan­dalous than the rest (and also because it fea­tured both the before and after ver­sions and was of a known celebrity, Olivia Wilde)
So in a world of "Show, Don't Tell" advice, some­times it's bet­ter if you leave the drama off-stage and allow the real show­ing to take place in your read­ers' imag­i­na­tions. When you do that, you might end up with an ad that's seen as "unfair" by your com­pe­ti­tion, and that's no bad thing.
P.S. My apolo­gies for the pre­dom­i­nance of "sex and vio­lence" exam­ples. They were the eas­i­est to find and most demon­stra­bly obvi­ous exam­ples of the phe­nom­e­non avail­able; though I hope the Pixar mon­tage shows off a more ele­vated use of this technique
A few weeks ago I held a quick and dirty Web­site Opti­miza­tion con­test for one page of Crutchfield's check-out process. And great things came from that, as Crutch­field kicked in a $75 dol­lar gift cer­tifi­cate to the win­ner, and Jef­frey and Bryan Eisen­berg also donated some signed copies of their books.
But even bet­ter than all of that, I had some really sharp read­ers sug­gest great changes and even pro­duce a few mock-ups of those changes/alternative page designs. Best of all, I left sort­ing through those sug­ges­tions up to Bryan and Jef­frey Eisen­berg, who vol­un­teered to act as judges for the con­test.  So here's their judgement:
Here's the design Alex came up with (w/ analy­sis of good and bad aspects to follow):
So the good parts of this design are all up at the top of the page:
It's clear that the user has entered into part of the check-out process, because the var­i­ous check­out stages are clearly labeled at the top of the page and the cur­rent stage — that of select­ing acces­sories — is appro­pri­ately highlighted
It's per­fectly, explic­itly clear that the item has been added to cart.
The two but­tons for con­tinue to cart and keep shop­ping are eas­ily dis­tin­guished based on color, size, and shape
The arrow point­ing down to "Choose rec­om­mended acces­sories makes it abun­dantly clear that the user is being offered a chance to select acces­sories for his already-added-to-cart

TV
And now for the not so good parts:
The "con­tinue" of "con­tinue onto shop­ping cart" might be eas­ily con­fused as a "con­tinue shop­ping" since that is very com­mon word­ing for a lot of check­out processes. Might be bet­ter to weak that to "pro­ceed to shop­ping cart" (or to at least test it).
The word­ing on "Choose rec­om­mended acces­sories" is liable to dam­age the very point of the page — to sell more acces­sories. See­ing that phrase causes read­ers to ask, "On what basis are these acces­sories being rec­om­mended?  And why are you push­ing these cross-sells on me?" Might be bet­ter to weak or test this word­ing to some­thing more appropriate
Kevin McCaffrey's Awe­some Acces­sory Section
And that last point brings us to our Run­ner Up, Kevin McCaf­frey of Con­ver­sion Rate Ser­vices, who rec­om­mended much bet­ter word­ing for this sec­tion of the page, as seen in his mock-up:
First, the "Do you need" for­mat­ting of the ques­tion is both more direct and more appro­pri­ate as it is framed from the buy­ers point of view ("I need to make sure I have every­thing I need" vs. "Don't you want to buy some­thing else from us?") and designed to solicit a response. We're all hard­wired to answer ques­tions, so this phras­ing is harder to ignore than "Chose rec­om­mended accessories."
I also like the option to click "no thanks," as well as the but­ton to "see more wall mount brack­ets." Great stuff.
Now, some might be won­der­ing, but doesn't the offer have to be generic to all kinds of acces­sories, rather than spe­cific to Flat Screen TVs?
Answer: No. Not any­more and not if you are a big boy e-commerce player like Crutch­field. They can eas­ily use a ser­vice like Mon­e­tate to cus­tomize that call-out to the prod­uct, and, frankly, if they're not doing that, they should be.
My Franken-page Mock-up
And know­ing that the top half of Alex's design needed the bot­tom half of Kevin's design, I couldn't help but franken­stein them together to come up with this:
And that there is the con­clu­sion of the con­test. Con­grat­u­la­tions both to Alex and Kevin and a hearty thank you to all who par­tic­i­pated. The win­ners may col­lect their prizes by e-mailing me their addresses and con­tact info.
P.S. A spe­cial thanks to both Jef­frey and Bryan Eisen­berg and Crutch­field for help­ing out with this.