First, before we do any­thing else, watch this: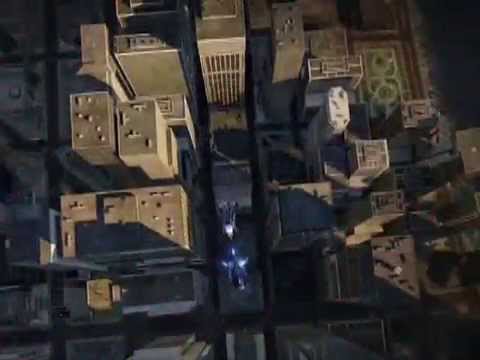 Yup, "Pre­sen­ta­tion" is often THE crit­i­cal dif­fer­ence between good busi­nesses that grow to be great and good busi­nesses that strug­gle to achieve the suc­cess they deserve.
And, yes, pre­sen­ta­tion, in the larger sense of the word, not only encom­passes mar­ket­ing and adver­tis­ing, but is an essen­tial ele­ment within mar­ket­ing, a fact alluded to by Seth Godin in this short but bril­liant post.
The Arro­gance of "Keep­ing it Real"
So if pre­sen­ta­tion is so impor­tant why do so many of us neglect, ignore, and oth­er­wise screw it up?
Because we're sold on the bet­ter mouse­trap myth — this idea that a bet­ter mouse­trap nat­u­rally leads to the world beat­ing a path to our door, that the "real deal" doesn't need to be dressed up.
More insid­i­ously, we've also half-bought into the mil­lenial notion that spend­ing time and effort on pre­sen­ta­tion some­how equates to "pos­ing" or fak­ery or think­ing that one is "all that." That pre­sen­ta­tion is, in a word, arrogant.
The truth, of course, is the very oppo­site: acknowl­edg­ing the need to seduce, enter­tain, and wow an audi­ence in order to earn their atten­tion is a sign of humil­ity, not arro­gance.
Before a prospec­tive cus­tomer can pos­si­bly notice your unan­nounced and unher­alded qual­ity advan­tage, they usu­ally have to invest sig­nif­i­cant atten­tion and inter­est, and expect­ing them to make that invest­ment up front, with no promise or hint of a pay­off, is not only arro­gant but deranged. You are essen­tially expect­ing peo­ple to be as con­cerned with your indus­try and busi­ness — i.e., your life — as they are with their own.
What kind of lunatic expects that?
Your prospects don't know the indus­try insider info you know, the kind of stuff nec­es­sary for them to rec­og­nize quality.
They have no clue how lower-priced providers cut cor­ners, or what that means for them in the long run, because your indus­try isn't part of their day to day world.
They don't know that this or that thing or habit is a cue of sloppy work or great work or what­ever. Nor are most of them will­ing to do the research to find out.
They just want to buy ____ and get back to their reg­u­larly sched­uled lives.
Fix­ing Your Mar­ket­ing Pre­sen­ta­tion Skills
If you're will­ing to get off the crazy train and onto the gravy train, there are two rather unequal solu­tions to this, and you should employ them both:
1) Edu­cate the Customer
This is the less effec­tive but still nec­es­sary option.
Get past your own "curse of knowl­edge" to fig­ure out what your prospec­tive cus­tomers don't know but need to know in order to rec­og­nize your supe­rior quality.
Now boil it down to super direct, no BS mes­sag­ing, and train your sales staff to deliver that same mes­sag­ing to your prospects.  Also, extend your edu­ca­tional reach past your sales team and tar­get those ear­lier stage buy­ers through great con­tent marketing.
And make sure you have a content-rich Web­site, so your full expla­na­tion of, and case for, qual­ity will be avail­able to inter­ested cus­tomers when­ever they come look­ing for it.
All of this works and is worth doing.  But on its own, edu­ca­tion never quite works as well as most busi­ness own­ers hope.
That's because this edu­ca­tional approach reaquires cus­tomers to be moti­vated enough to do the research for them­selves. And for a lot of mar­kets and indus­tries, the moti­vated researchers are a rather small slice of the cus­tomer base, mean­ing you lose more sales than you save.  As my part­ner, Roy Williams says:
"The chal­lenge isn't to make the cus­tomer under­stand.  The chal­lenge is to learn to think like cus­tomers — it's faster, cheeper, and more effective."
A quote that leads me into the sec­ond strategy…
2) Tap into the customer's nat­ural qual­ity and value cues
If peo­ple can't tell that your HVAC guy is top notch just from watch­ing him work, you can ensure that they'll think of him in those terms by acti­vat­ing their qual­ity cues for "pro­fes­sion­als," sim­ply by hav­ing your worker:
show up in a pro­fes­sional van,
wear a clean, branded uniform,
put on booties to keep your home from get­ting dirty, and
talk through what he's doing and why he's doing it while he's working.
All of those things speak to presentation.
You are forc­ing your work­ers to focus on how they present them­selves to cus­tomers in order to sig­nal "this guy is an expert" in the lan­guage that the cus­tomer already under­stands.
When you bake these things into your oper­a­tions, you'll have really sat­is­fied cus­tomers.  But when you bake them into your adver­tis­ing as guar­an­tees, you'll have truck­loads of NEW customers.
Bet­ter yet, when you ADVERTISE those kind of qual­ity cues, peo­ple begin to expect them from every­one in your indus­try; in other words you shape cus­tomer expec­ta­tions to your advan­tage and your competition's disadvantage.
More impor­tantly, the lis­tener con­sciously and uncon­sciously asso­ciates these qual­ity cues with your com­pany and brand — i.e., they think of you as the bench­mark for top qual­ity ser­vice, exper­tise, etc.
After an ad cam­paign like that, when prospec­tive cus­tomers need what you sell, they'll think of you first and feel the best about you, mak­ing them seek you out rather than vice versa.
Some of those cus­tomers will go onto your Web­site and edu­cate them­selves in order to prove that you're for real. But many more will buy based on noth­ing more than that advertising-fueled "gut feel."
And regard­less of whether they researched their deci­sion or not, all of those cus­tomers will not only want to do busi­ness with you AND will be will­ing to pay pre­mium for the privilege.
Here's what this tech­nique sounds like when used in an actual ad*:
Audio clip: Adobe Flash Player (ver­sion 9 or above) is required to play this audio clip. Down­load the lat­est ver­sion here. You also need to have JavaScript enabled in your browser.
Note that "smells good" is cue for 'presents him­self as a pro­fes­sional,' which is only rein­forced by the "shows up on time" line. Those are the qual­ity cues, and the price guar­an­tee is the direct offer. Put the two together and is it any won­der why this plumber dom­i­nates his markets?
Bot­tom line: pre­sen­ta­tion mat­ters. Not just for sales pitches or a Keynote Speeches, but for your front­line mar­ket­ing and adver­tis­ing, too. Find the cues, codes, and sig­nals, your cus­tomers already asso­ciate with first-rate qual­ity and ser­vice, and then bake them into your oper­a­tions while simul­ta­ne­ously weav­ing them into your marketing.
Don't be just another busi­ness in your indus­try; focus on pre­sen­ta­tion and make your­self Super in the eyes of your customers.
* Ad writ­ten and pro­duced by Roy H. Williams
Comments