First, before we do anything else, watch this: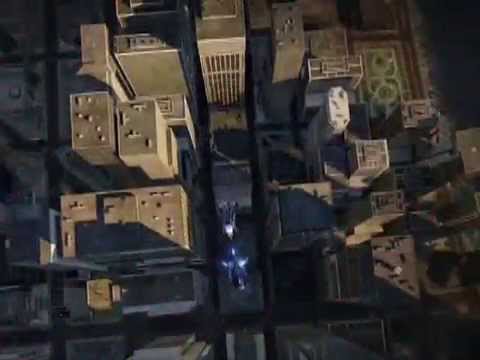 Yup, "Presentation" is often THE critical difference between good businesses that grow to be great and good businesses that struggle to achieve the success they deserve.
And, yes, presentation, in the larger sense of the word, not only encompasses marketing and advertising, but is an essential element within marketing, a fact alluded to by Seth Godin in this short but brilliant post.
The Arrogance of "Keeping it Real"
So if presentation is so important why do so many of us neglect, ignore, and otherwise screw it up?
Because we're sold on the better mousetrap myth – this idea that a better mousetrap naturally leads to the world beating a path to our door, that the "real deal" doesn't need to be dressed up.
More insidiously, we've also half-bought into the millenial notion that spending time and effort on presentation somehow equates to "posing" or fakery or thinking that one is "all that." That presentation is, in a word, arrogant.
The truth, of course, is the very opposite: acknowledging the need to seduce, entertain, and wow an audience in order to earn their attention is a sign of humility, not arrogance.
Before a prospective customer can possibly notice your unannounced and unheralded quality advantage, they usually have to invest significant attention and interest, and expecting them to make that investment up front, with no promise or hint of a payoff, is not only arrogant but deranged. You are essentially expecting people to be as concerned with your industry and business — i.e., your life — as they are with their own.
What kind of lunatic expects that?
Your prospects don't know the industry insider info you know, the kind of stuff necessary for them to recognize quality.
They have no clue how lower-priced providers cut corners, or what that means for them in the long run, because your industry isn't part of their day to day world.
They don't know that this or that thing or habit is a cue of sloppy work or great work or whatever. Nor are most of them willing to do the research to find out.
They just want to buy ____ and get back to their regularly scheduled lives.
Fixing Your Marketing Presentation Skills
If you're willing to get off the crazy train and onto the gravy train, there are two rather unequal solutions to this, and you should employ them both:
1) Educate the Customer
This is the less effective but still necessary option.
Get past your own "curse of knowledge" to figure out what your prospective customers don't know but need to know in order to recognize your superior quality.
Now boil it down to super direct, no BS messaging, and train your sales staff to deliver that same messaging to your prospects. Also, extend your educational reach past your sales team and target those earlier stage buyers through great content marketing.
And make sure you have a content-rich Website, so your full explanation of, and case for, quality will be available to interested customers whenever they come looking for it.
All of this works and is worth doing. But on its own, education never quite works as well as most business owners hope.
That's because this educational approach reaquires customers to be motivated enough to do the research for themselves. And for a lot of markets and industries, the motivated researchers are a rather small slice of the customer base, meaning you lose more sales than you save. As my partner, Roy Williams says:
"The challenge isn't to make the customer understand. The challenge is to learn to think like customers — it's faster, cheeper, and more effective."
A quote that leads me into the second strategy…
2) Tap into the customer's natural quality and value cues
If people can't tell that your HVAC guy is top notch just from watching him work, you can ensure that they'll think of him in those terms by activating their quality cues for "professionals," simply by having your worker:
show up in a professional van,
wear a clean, branded uniform,
put on booties to keep your home from getting dirty, and
talk through what he's doing and why he's doing it while he's working.
All of those things speak to presentation.
You are forcing your workers to focus on how they present themselves to customers in order to signal "this guy is an expert" in the language that the customer already understands.
When you bake these things into your operations, you'll have really satisfied customers. But when you bake them into your advertising as guarantees, you'll have truckloads of NEW customers.
Better yet, when you ADVERTISE those kind of quality cues, people begin to expect them from everyone in your industry; in other words you shape customer expectations to your advantage and your competition's disadvantage.
More importantly, the listener consciously and unconsciously associates these quality cues with your company and brand — i.e., they think of you as the benchmark for top quality service, expertise, etc.
After an ad campaign like that, when prospective customers need what you sell, they'll think of you first and feel the best about you, making them seek you out rather than vice versa.
Some of those customers will go onto your Website and educate themselves in order to prove that you're for real. But many more will buy based on nothing more than that advertising-fueled "gut feel."
And regardless of whether they researched their decision or not, all of those customers will not only want to do business with you AND will be willing to pay premium for the privilege.
Here's what this technique sounds like when used in an actual ad*:
Audio clip: Adobe Flash Player (version 9 or above) is required to play this audio clip. Download the latest version here. You also need to have JavaScript enabled in your browser.
Note that "smells good" is cue for 'presents himself as a professional,' which is only reinforced by the "shows up on time" line. Those are the quality cues, and the price guarantee is the direct offer. Put the two together and is it any wonder why this plumber dominates his markets?
Bottom line: presentation matters. Not just for sales pitches or a Keynote Speeches, but for your frontline marketing and advertising, too. Find the cues, codes, and signals, your customers already associate with first-rate quality and service, and then bake them into your operations while simultaneously weaving them into your marketing.
Don't be just another business in your industry; focus on presentation and make yourself Super in the eyes of your customers.
* Ad written and produced by Roy H. Williams
Comments