So I recently came across Frank Luntz's 11 Words for 2011 on Huffington Post, and it struck me how bad some of those choices were for advertisers.
Maybe those phrases are ok for politicians (Luntz's primary employers and intended audience for the post), but at least some of them are poison for advertisers, with many more falling into the "handle with care" variety. So I thought I'd give you a phrase-by-phrase run down of all 11 of 'em:
Imagine
My Take: "Imagine" is totally un-necessary at best, and counterproductive at worst.
You engage an audience's imagination by putting them on the scene of ongoing dramatic action, not by explicitly asking them to "imagine" something, an act that merely telegraphs your intent and invites resistance. Skip the "imagine" part and just start narrating your story in as visualize-able a manner as possible, and your listeners will automatically picture (i.e., imagine) the scene in their minds. For example:
"You are standing in the snow, five and one-half miles above sea level, gazing at a horizon hundreds of miles away. Life here is very simple. You live, or you die. No compromises, no whining, no second chances. This is a place constantly ravaged by wind and storm, where every ragged breath is an accomplishment. You stand on the uppermost pinnacle of the earth. This is the mountain they call Everest. Yesterday it was considered unbeatable. But that was yesterday."
That's the beginning of one of Roy Williams' well-known radio ads for Rolex. Notice how he didn't bother asking you to imagine; he had no need — and neither do you.
No excuses + I get it + Uncompromising integrity
My Take: File all of these under "handle with care" and "better to demonstrate than claim."
As my partner Tim Miles likes to say, "Don't tell her you're polite; open her door." So don't tell me you "get it." Instead, say something that only someone who gets it would know to say. Likewise, don't tell me you have uncompromising integrity – show me!
Using these phrases is very much like claiming extraordinary customer service: claim it and I think you're lying, but tell me a Nordstrom-style story of great customer service, and I'll conclude that you have "great customer service" all on my own. How much more is that the case with "uncompromising integrity"? In the land of advertising these days, we're all from Missouri: show us.
If you remember only one thing…
My Take: This is one of the better phrases Luntz suggests, but I'd warn that if you have to instruct your audience what to remember, you're probably trying to say too much in the first place. Go back and sharpen your message.
There's an apocryphal story about copywriter meeting with a board of directors who wanted him to communicate 12 points in a sales letter he had was asked to "pitch" for. The copywriter walked into the meeting carrying a hockey bag rather than a briefcase, and, to the astonishment of the executives, began his "pitch" by pulling a frying pan and a board full of nails out of the pan. The board was a sort of miniature bed of nails, and he laid it down onto the conference room table. He slammed the bottom of the frying pan down onto that board as hard as he could. Then he lifted the merely dimpled pan up to show his stunned audience. Following that he pulled out another board with a single spike of a nail hammered through it. He put that board down on the table, slammed the pan onto it, and the spike punctured right through the pan. He then looked at the executives and said: "Tell me again how many points you want me to put in this letter."
And of course, there's James Carville's "It's the economy, stupid" lesson of "If you say three things, you've said nothing." So, yes, DO simplify to "only one thing," but do your simplifying before writing the ads (or at least during editing). Don't expect an added on phrase to make up for an unfocused message.
The simple truth
My Take: Another good one, although there is a sense that the simple truth, boldy stated, needs no labeling.
Keep in mind that just because something's the truth doesn't mean anyone will necessarily believe it – or even want to waste time considering whether they should believe it. To persuade with the truth, you have to cause people to realize the truth, rather than simply telling it to them. That makes this phrase OK for crystalizing a previously dramatized point, but not so good otherwise. So tell a great story that illustrates your truth, and then slam 'em with a "the simple truth" statement.
Believe in better
My Take: Sounds a bit slogan-y, and I'd be very nervous about promising customers an undefined "better."
Avis told us that they tried harder, but they also told us exactly what that extra effort delivered, so readers weren't left with vague and quite possibly unrealistic expectations. Follow their lead and don't use "believe in better" unless you've given, or are about to give, your prospective customers specifics on what constitutes "better."
Real-time + You Deserve
My Take: These are both good, if you can back 'em up.
These are great so long as you can deliver on the back end. And just as for "Believe in better," delivering on the back end also means shaping audience expectations with your messaging. This being especially important for "real-time," as the immediacy of social media has given rise to some fairly unrealistic customer expectations for business response times. If you promise real-time interaction, you'd better have as amped up an understanding of it as your customers.
You decide
My Take: An unreserved A+ on this one.
Let's get to work
My Take: Probably not so good if you're an advertiser.
People expect you or your products to do the work, not them. So unless you're home depot, leave the "let's get to work" for the politicians. And even if you're selling software or business tools, better to emphasize how what you're selling will help them kick a** than to talk about "work."
So there you have it. Those are my caveats around Luntz's 11 Words for 2011. Of course, if anyone's experience runs counter to, or in sync with, my recommendations, feel free to let me know in the comments.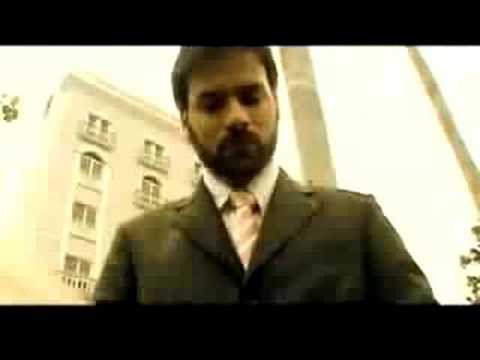 Don't read any more until you've watched the video!
*****************
Hey, quit peeking down here; watch the video first 😉
*****************
OK, having watched the video you know now that the "ad guy" changes the old man's sign from:
"Have compassion, I am blind"
to
"Today is a beautiful day, and I can not see it."
So let's talk about the ad guy's copy transformation. In my mind he did 3 things perfectly:
1. He surprised readers with an unexpected intro
It was indeed a beautiful day, but it was also an unexpected observation to read on a panhandlers sign. One normally expects a request or offer like, "Will work for food" or "Please help a disabled vet" or some such. "Today is a beautiful" day is surprising, capturing the reader's attention.
2) He used a reality hook to create an advantageous emotional response.
Whether they wanted to or not, passers-by took at least half a second to confirm the truth of that statement – to mentally assent that, yes, today was indeed beautiful. Think about how different that thought is from 99% of the pedestrian concerns most of us walk down the street with; how liberating – even for a half-second – to stop worrying about the next meeting or deadline and look up to see what a beautiful day it really is.
This is a crucial step, too, because, as discussed in the book Made to Stick, shifting people into an empathic or emotional state of mind is crucial to the success of charitable requests. Psychological research shows that if you prime people to think analytically, they'll give far less than if you primed them to think emotionally. The "Today is a beautiful day" opening primed people to think emotionally.
3) He forced reader participation by requiring them to connect the dots.
Nowhere did the new sign actually say, "I'm blind." Readers had to draw that conclusion for themselves by reading "and I can't see it" while connecting that with the context clues offered by the old man and his pan-handling. This bit of reader engagement means that readers "see" the reality of the man's blindness for themselves, without the typical internal push-back or cynicism generated when a marketing claim is shoved at a person. This fill-in-the-gaps interactivity is an incredibly powerful writing technique.
Also note that the new sign avoided a hard sell by implying the request. The ad man let the collection plate, combined with the reader's realization of the man's blindness, act as the call to action.
Now, applying this to the web, I'd say there are 2 more, extremely important points to make:
4) Eliminating conversion flaws and increasing usability can only take you so far.
The ad guy didn't try to make the collection plate bigger or more prominent. Nor did he set up a card-swiping machine so people could donate via debit card. Usability wasn't the issue; persuasion was. If your website optimization strategy only addresses usability flaws or general best-practice issues, you're never going to achieve breakthrough performance for your website. You have to address persuasive gaps as well.
5) It's worth the money to pay a good copywriter what he's worth
The dramatic improvement in conversion caused by the film's ad guy may have been fictional, but it's a recurrent reality on the web – at least for those companies who understand the value of persuasive copy.
Unfortunately, too many companies are willing to spend thousands to tens and hundreds of thousands of dollars on a website redesign while balking at paying decent money for a top-notch copywriter. Don't be one of those companies.
And if you're advertising via mass media, such as radio, think about how foolish it is to pay thousands for air space only to fill it with mediocre, station-supplied copy for your ads. Do you really want to be that company?