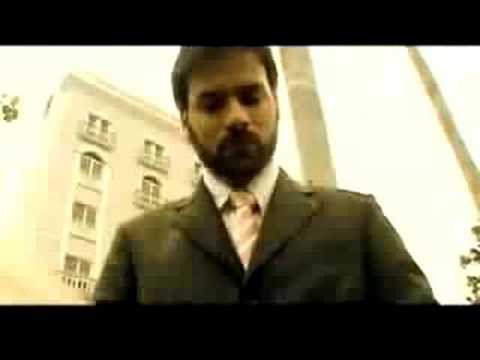 Don't read any more until you've watched the video!
*****************
Hey, quit peek­ing down here; watch the video first
*****************
OK, hav­ing watched the video you know now that the "ad guy" changes the old man's sign from:
"Have com­pas­sion, I am blind"
to
"Today is a beau­ti­ful day, and I can not see it."
So let's talk about the ad guy's copy trans­for­ma­tion.  In my mind he did 3 things perfectly:
1. He sur­prised read­ers with an unex­pected intro
It was indeed a beau­ti­ful day, but it was also an unex­pected obser­va­tion to read on a pan­han­dlers sign.  One nor­mally expects a request or offer like, "Will work for food" or "Please help a dis­abled vet" or some such.  "Today is a beau­ti­ful" day is sur­pris­ing, cap­tur­ing the reader's attention.
2) He used a real­ity hook to cre­ate an advan­ta­geous emo­tional response.
Whether they wanted to or not, passers-by took at least half a sec­ond to con­firm the truth of that state­ment – to men­tally assent that, yes, today was indeed beau­ti­ful.  Think about how dif­fer­ent that thought is from 99% of the pedes­trian con­cerns most of us walk down the street with; how lib­er­at­ing – even for a half-second – to stop wor­ry­ing about the next meet­ing or dead­line and look up to see what a beau­ti­ful day it really is.
This is a cru­cial step, too, because, as dis­cussed in the book Made to Stick, shift­ing peo­ple into an empathic or emo­tional state of mind is cru­cial to the suc­cess of char­i­ta­ble requests.  Psy­cho­log­i­cal research shows that if you prime peo­ple to think ana­lyt­i­cally, they'll give far less than if you primed them to think emo­tion­ally.  The "Today is a beau­ti­ful day" open­ing primed peo­ple to think emotionally.
3) He forced reader par­tic­i­pa­tion by requir­ing them to con­nect the dots.
Nowhere did the new sign actu­ally say, "I'm blind."   Read­ers had to draw that con­clu­sion for them­selves by read­ing "and I can't see it" while con­nect­ing that with the con­text clues offered by the old man and his pan-handling.  This bit of reader engage­ment means that read­ers "see" the real­ity of the man's blind­ness for them­selves, with­out the typ­i­cal inter­nal push-back or cyn­i­cism gen­er­ated when a mar­ket­ing claim is shoved at a per­son.  This fill-in-the-gaps inter­ac­tiv­ity is an incred­i­bly pow­er­ful writ­ing tech­nique.
Also note that the new sign avoided a hard sell by imply­ing the request.  The ad man let the col­lec­tion plate, com­bined with the reader's real­iza­tion of the man's blind­ness, act as the call to action.
Now, apply­ing this to the web, I'd say there are 2 more, extremely impor­tant points to make:
4) Elim­i­nat­ing con­ver­sion flaws and increas­ing usabil­ity can only take you so far.
The ad guy didn't try to make the col­lec­tion plate big­ger or more promi­nent.  Nor did he set up a card-swiping machine so peo­ple could donate via debit card.  Usabil­ity wasn't the issue; per­sua­sion was.  If your web­site opti­miza­tion strat­egy only addresses usabil­ity flaws or gen­eral best-practice issues, you're never going to achieve break­through per­for­mance for your web­site.  You have to address per­sua­sive gaps as well.
5) It's worth the money to pay a good copy­writer what he's worth
The dra­matic improve­ment in con­ver­sion caused by the film's ad guy may have been fic­tional, but it's a recur­rent real­ity on the web – at least for those com­pa­nies who under­stand the value of per­sua­sive copy.
Unfor­tu­nately, too many com­pa­nies are will­ing to spend thou­sands to tens and hun­dreds of thou­sands of dol­lars on a web­site redesign while balk­ing at pay­ing decent money for a top-notch copy­writer.  Don't be one of those companies.
And if you're adver­tis­ing via mass media, such as radio, think about how fool­ish it is to pay thou­sands for air space only to fill it with mediocre, station-supplied copy for your ads. Do you really want to be that company?
Comments