You're about to watch the video equiv­a­lent of two emo­tional gut-punches.
Both of them are polit­i­cal and at least one of the two will offend your sen­si­bil­i­ties.  But if you can get past that, they'll be instruc­tive — and with any luck, you'll find that I have a few insights to share as well.  So here goes: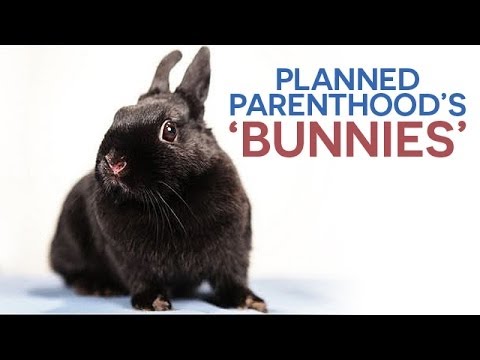 And then there's this one: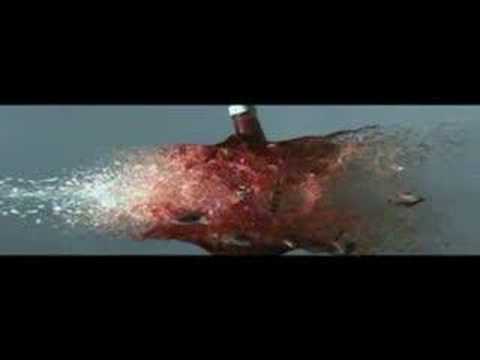 OK, so what do both of these videos have in common?
The emo­tional vio­lence takes place entirely within your head
The rab­bit is never harmed and the poor boy's head is never shot, except for in your mind's eye. And that makes both ads all the more emo­tion­ally powerful.
But the pro­jec­tion of such a graphic image in the mind of the viewer will invari­ably offend some view­ers. Even though the vio­lence lit­er­ally took place "off scene" (as in the greek ob skene, which trans­lates as "off-stage") the ads will still strike many as unfair or obscene. Why?
Because real obscen­ity comes through the intro­duc­tion, through any means, of an unnec­es­sar­ily ugly, vio­lent, or immod­est men­tal image. Nat­u­rally, it's the "unnec­es­sar­ily" part that gets sticky, but I think most of us could agree that the men­tal images incited by the two videos are both ugly and vio­lent. They affect us. They are, in fact, cringe­wor­thy. We remem­ber them long after watch­ing. Or at least I do.
And wouldn't you want the same to be said for your ads?
Obscen­ity vs. Obscen­ity
Now, I'm NOT sug­gest­ing that you should do or fea­ture some­thing ugly, vio­lent, or immod­est to grab atten­tion. It may work for Go Daddy, but that's really not the kind of obscen­ity you want.
The kind you want is the kind used in these two ads — the kind where the struc­ture and arti­fice of your ads entice the audience's minds to imag­ine the out­come. There are dif­fer­ent names for this tech­nique, rang­ing from:
but the fea­tures remain the same, regard­less of what you call it:
1) Start with vivid images
Regard­less of whether you are employ­ing visual images (as in print or TV ads), or men­tal images (as in Radio and copy­writ­ing), your ad has to employ sharp, vivid imagery if you hope, at some point, to get the audi­ence to bridge the gaps between, or extend the story beyond, the the images pro­vided in the ad. So if your writ­ing is filled with abstrac­tions, jar­gon, and tech­ni­cal speak, you'll need to re-write it in con­crete, tan­gi­ble, emo­tional, and imag­in­able lan­guage.  And best to start off with a strong hook (or First Men­tal Image), too.
Notice that the first ad began with a cute lit­tle baby bunny sit­ting on the med­ical table, next to scalpels and stuff — a shock­ingly incon­gru­ous and vivid image.  The sec­ond ad started with an egg on a golf tee; the golf tee inti­mat­ing the com­ing vio­lence / bullet.
2) Make sure you've got drama
Drama means stag­ing, dra­matic ten­sion, and the need to know "what hap­pens next." Some of this was hinted at in #1 when I wrote of both first images as con­tain­ing incon­gruity.  Here's a great Jerome Bruner quote to explain that:
"Well-formed sto­ries, [Ken­neth] Burke pro­posed, are com­posed of a pen­tad of an Actor, an Action, a Goal, a Scene, and an Instrument—plus Trou­ble. Trou­ble con­sists of an imbal­ance between any of the five ele­ments of the pen­tad: an Action toward a Goal is inap­pro­pri­ate in a par­tic­u­lar Scene … an Actor does not fit the Scene … or there is a dual Scene … or a con­fu­sion of Goals."
In other words, we only cre­ate sto­ries or engage our nar­ra­tive imag­i­na­tion when things don't fit. If you high school son always comes home from prac­tice at 5:00, you don't won­der what hap­pened when he pulls into the dri­ve­way at 5:00 pm, just as he always does. You start won­der­ing what's up — and spin­ning sto­ries about pos­si­ble causes — when there's a devi­a­tion, either he's home way too early or way too late.  So a rab­bit on a green field doesn't get our story-telling engines run­ning. But a rab­bit on an oper­at­ing table clenches our gut and makes us won­der what the hell is going on.
The same thing hap­pens with the egg on a gold tee. It's unusual and we won­der if the egg will get smashed by a dri­ver or what. When it's shot by a bul­let, we won­der what else we'll get to see in slow motion as the bul­let rips through it…
So if you want to com­pel your audi­ence to imag­ine what hap­pens next, or to fill in the gaps, you have to set-up a "trou­bled" or incon­gru­ous scene. Pull the bow back to cre­ate ten­sion, then let your audience's imag­i­na­tion fly.
3) Set the stakes high
Some­thing emo­tion­ally com­pelling has to be at stake. We nat­u­rally don't want any­thing bad to hap­pen to the bunny. We just don't. So there's no small amount of audi­ence ten­sion when the rab­bit is picked up and car­ried to the blender. Ack! And then we see a human baby on the oper­at­ing table next…
Sim­i­larly, who doesn't cringe when the next "tar­get" to pop up (imme­di­ately fol­low­ing the rather sym­bolic melon) is a boy's head? And how much anx­i­ety do you feel when the bul­let enters from the left side of the screen? Again, a human life (and, sym­bol­i­cally, far more than just one life) is pal­pa­bly at stake.
Got it? You need high stakes. So even if you don't think of your prod­uct or ser­vice as one that invites strong emo­tion, you'll need to find the inher­ent drama of the prod­uct, or develop a drama-filled use-scenario or need-scenario cen­tered around your prod­uct. Although this AT&T ad doesn't make use of clo­sure, it cer­tainly injects some drama into one of their network's most notable (pos­i­tive) features:
4) Think Sym­bol­i­cally and/or Shift From Lit­eral to Sym­bolic Imagery
If you've seen Pixar's UP, you've been wit­ness to the power of this. I wish I could show you the scene where Carl first real­izes he's in love with Ellie as he sighs a "wow" and leans onto his bal­loon, only to have it pop, and then to have that sound matched by the "pop" of their wed­ding photographer's flash — for it's amaz­ing what's inti­mated and cov­ered in the space of those two pops — but sadly this YouTube video clip starts with the flash photography.
Yet this clip itself is a minia­ture mas­ter­piece of visual sto­ry­telling. Just watch how much your mind fills in as the images on the screen take on increas­ing sym­bolic impor­tance with every rep­e­ti­tion. Ask your­self: what do I know is going on here, and how do I know it, and you'll get an entire les­son on the fine art of clo­sure. And should it then sur­prise you how emo­tion­ally pow­er­ful this mon­tage turns out to be? I haven't yet met the per­son who won't tear up when watch­ing it:
And for an incred­i­bly cruder, com­mer­cial exam­ple of this tech­nique, there's always this guffaw-inducing Lev­i­tra Commercial: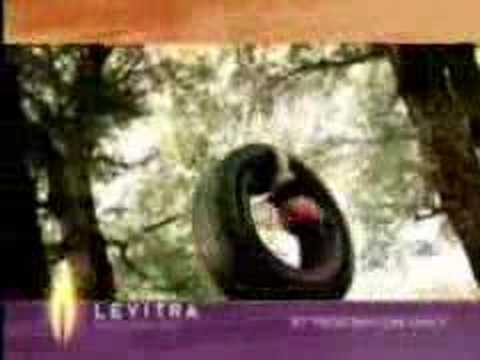 Or, on a sim­i­lar note, Hitchcock's lovely train tun­nel end­ing to North by North­west: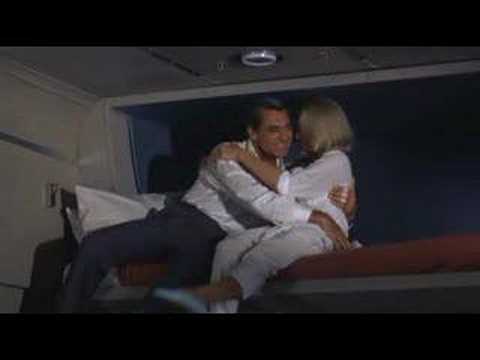 5) Force the most impor­tant "beats" to take place between (or after) the images
As I implied with the bal­loon pop­ping, Carl and Ellie fell in love, grew up together, and got engaged between those two pops. In the ads I fea­tured at the begin­ning of this post, the (imag­ined) bunny blend­ing took place after the screen went dark.  And the bul­let con­tin­ued towards the boy's head only in our minds, for it was trans­muted into a Call to Action on the screen.
I'd go into this fur­ther, but I think John Bar­ber has already done an admirable job of this in an old Form is Func­tion col­umn on Comix­pe­dia.
Or, you could check out the famous shower scene from Psy­cho, which, like the bunny ad, makes great use of sound to guide your mind in cre­at­ing the images not shown to your eyes:
Bonus Tip: Have Con­fi­dence in the Impact of Closure
I almost wrote, "have faith in your read­ers," and that's good advice too, but the tech­nique itself can often be more con­fi­dence inspir­ing and directly observ­able than reader reac­tions.  And as a rather strik­ing exam­ple of the power of clo­sure, I'll intro­duce you to the very recent phe­nom­e­non of "bubbling."
So, a clas­sic exam­ple of clo­sure is this pic­ture of a non-triangle:
Even though we can't help but see the tri­an­gle, it's not really there.  There are only three pacman-looking black cir­cles. It's our mind that com­pletes the form of the tri­an­gle and forces the image onto our imagination.
And here's the mod­ern ver­sion of that known as Bubbling:
Accord­ing to the inter­net, bub­bling was cre­ated by a young Mor­mon man who wanted to fol­low his religion's pro­hi­bi­tions against pornog­ra­phy while still, um, aid­ing his imagination.
The added cov­er­ing from the bub­bles makes swim­suit pic­tures that much more pro­voka­tive. And indeed that's exactly the right word for it, because the bub­bles "pro­voke" your mind to fill in the gaps in a way that the actu­ally more reveal­ing bathing suit doesn't.
In fact, I chose this pic­ture from FabFunny.com because it was slightly less scan­dalous than the rest (and also because it fea­tured both the before and after ver­sions and was of a known celebrity, Olivia Wilde)
So in a world of "Show, Don't Tell" advice, some­times it's bet­ter if you leave the drama off-stage and allow the real show­ing to take place in your read­ers' imag­i­na­tions. When you do that, you might end up with an ad that's seen as "unfair" by your com­pe­ti­tion, and that's no bad thing.
P.S. My apolo­gies for the pre­dom­i­nance of "sex and vio­lence" exam­ples. They were the eas­i­est to find and most demon­stra­bly obvi­ous exam­ples of the phe­nom­e­non avail­able; though I hope the Pixar mon­tage shows off a more ele­vated use of this technique
Comments