Before anything else, watch this not-so-safe-for-work video (lots of cussing):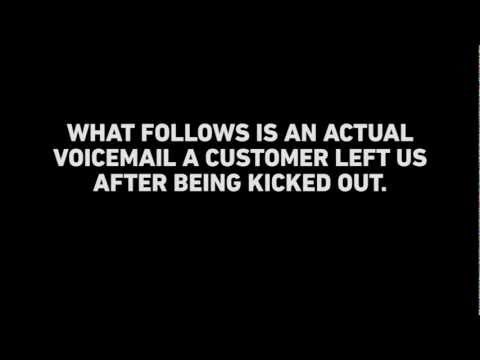 Now, here's what the Alamo Drafthouse has to say about the incident:
We do not tolerate people that talk or text in the theater. In fact, before every film, we have several warnings on screen to prevent such happenings. Occasionally, someone doesn't follow the rules, and we do, in fact, kick their asses out of our theater. This video is an actual voicemail from a woman that was kicked out of one of our Austin theaters. Thanks, anonymous woman, for being awesome.
Just one question: after watching that video, do you have any doubt that the Alamo Drafthouse is serious about protecting the customer's movie-going experience?
Of course not. Why? Because you know that they not only are willing to kick people out for distracting violations, but that they've done it in the past and are not at all afraid to take some heat for it. This video serves as a masterful display of transparency in advertising, a perfect form of proof, and a strong signal of intent to any prospective customer.
What's the intent? To provide the ultimate in serious move-watching experience. The Alamo Drafthouse is a movie theatre with steep stadium seating guaranteed to provide an unobstructed view of the screen, and waiters and waitresses that serve real food and beer, allowing customers to better enjoy the movie and to avoid any hunger or thirst-induced interruptions.
So while this video may indeed repel some customers,it'll likely attract a lot more. In fact, it'll be sure to attract the serious movie-goer — which is exactly the kind of customer the Alamo Drafthouse wants.
Not a bad way to turn a cranky, complaint-ridden phone call into a brilliant piece of viral advertising, no?
What about you? How could you take what might be considered a downside or "cost" or complaint and turn it into proof of your main UVP?
Comments