OK, before you do anything else, watch this all the way through: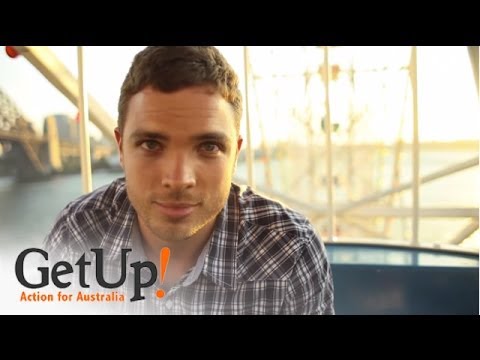 Now, regardless of which side of this issue you are on, put that aside for now. If you don't you'll never see the persuasive art at work in the film.
So what techniques ARE at work in the film?
Well, the grand strategy is to get you emotionally involved in the story of the featured man's relationship — presumably with a woman who's "first person shooter" perspective you're watching in the video.
In fact, the creators of this video want you to not only be drawn into the narrative arc of their story, but to be "rooting" for the couple. So how do they do that?
1) Use of First Person Shooter Perspective & Narrative Misdirection
Whenever fiction writers need to write a suspense novel or mystery, they usually write from a Third Person Limited perspective, meaning the reader sees the world through the eyes of the main character and is privy to that one character's thoughts, but every other character is only ever presented externally, as seen through the eyes of the main character.
This perspective allows close identification between the reader and the main character. It also allows the author to lead the reader in one direction, and then yank the carpet out from under their feet for a "big reveal." We see Harry Potter's world through the eyes of Harry Potter, and are surprised to find Quirrell, and not Snape, as the bad guy at the end of Sorcerer's Stone.
Sounds kind of like the video, doesn't it?
Of course it does. In the video, you see everything from the perspective of the "girl" being flirted with, dated by, and romanced by "Paul." And you frequently experience you and Paul's co-participating in activities with other hetero couples. Leading you to believe that Paul is also involved in a hetero couple.
This sets the stage. This technique allows the video to get you to think about the couple absent any other preconceptions you might have. They have to get you to like and root for the couple BEFORE the big reveal.
So step 1 is First Person Shooter Perspective combined with Narrative Misdirection.
2) Use of "Character Rooting Techniques"
Screenwriting gurus will tell you that you can't assume the audience will like and root for your main character — you have to bake in scenes designed to GET the audience to like and root for your character. The late Blake Snyder called this "saving the cat" and thought it was important enough to name his first screenwriting book, Save the Cat.
And the corollary to saving the cat? Squashing the cat. You either have the hero perform some kind or heroic act, or you have the character suffer some kind of undeserved misfortune. Disney redeems the thieving Aladin in the eyes of the audience by having him give his stolen food to street urchins. He saves the cat. Cinderella loses her mom, and gets abused by her stepmom. She suffers undeserved misfortune.
So what does this film do?
It starts out with playful, "meet cute" flirting. Every adult has had this experience and most people reflect back on the fear and emotional charge of such a moment, meaning that you almost can't help but want success (however you define it) for the people involved.
Lot's more "Like me" moments. Playing on the beach, meeting parents, arguing over directions, and lots of other similar scenes that most viewers can instantly identify with.
Playfulness. Most of the scenes show "Paul" acting playful and fun. This is very human and makes the couple instantly likeable.
Undeserved misfortune. Paul's mom is introduced earlier in one of those "like me moments" that define the narrative arc of the relationship. So when Paul's mom dies, we can't help but ache for him. And to appreciate the relationship that helps him get through that death.
So we get lots of Character Rooting Interest moments packed into this 2 minute video. All setting up maximum emotional punch for the big reveal.
What the Heck Does this Have to Do with Advertising?
If these fiction writing techniques can get you to like and root for a couple in spite of a highly-charged politically divisive issue, do you think they could work to get you to identify with and like a brand?
Sure they could. Similar techniques worked for Tony the Tiger, the Jolly Green Giant, Bartles & Jaymes, and "I'm a Mac." And they can be put to work for you, too, even if you're not a huge multinational. Here's an example created by my partner, Roy Williams, for a local HVAC client:
And here's another one: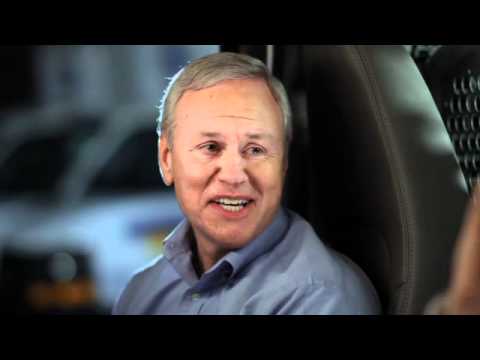 So, do you think that after watching a series of these ads, you might start liking and rooting for Mr. Jenkins and Bobby?
Well, whether you do or not, the ads are increasing sales. So somebody's rooting for Mr. Jenkins. Actually, a whole lot of somebodies.
What are you doing to get people to root for YOUR business?
Comments