OK, before you do any­thing else, watch this all the way through: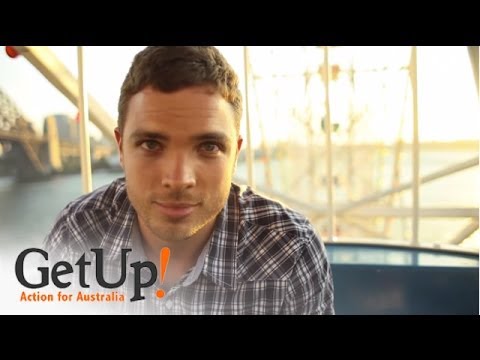 Now, regard­less of which side of this issue you are on, put that aside for now. If you don't you'll never see the per­sua­sive art at work in the film.
So what tech­niques ARE at work in the film?
Well, the grand strat­egy is to get you emo­tion­ally involved in the story of the fea­tured man's rela­tion­ship — pre­sum­ably with a woman who's "first per­son shooter" per­spec­tive you're watch­ing in the video.
In fact, the cre­ators of this video want you to not only be drawn into the nar­ra­tive arc of their story, but to be "root­ing" for the cou­ple.  So how do they do that?
1) Use of First Per­son Shooter Per­spec­tive
&

Nar­ra­tive Misdirection

When­ever fic­tion writ­ers need to write a sus­pense novel or mys­tery, they usu­ally write from a Third Per­son Lim­ited per­spec­tive, mean­ing the reader sees the world through the eyes of the main char­ac­ter and is privy to that one character's thoughts, but every other char­ac­ter is only ever pre­sented exter­nally, as seen through the eyes of the main character.

This per­spec­tive allows close iden­ti­fi­ca­tion between the reader and the main char­ac­ter.  It also allows the author to lead the reader in one direc­tion, and then yank the car­pet out from under their feet for a "big reveal."  We see Harry Potter's world through the eyes of Harry Pot­ter, and are sur­prised to find Quir­rell, and not Snape, as the bad guy at the end of Sorcerer's Stone.

Sounds kind of like the video, doesn't it?

Of course it does. In the video, you see every­thing from the per­spec­tive of the "girl" being flirted with, dated by, and romanced by "Paul." And you fre­quently expe­ri­ence you and Paul's co-participating in activ­i­ties with other het­ero cou­ples.  Lead­ing you to believe that Paul is also involved in a het­ero couple.

This sets the stage. This tech­nique allows the video to get you to think about the cou­ple absent any other pre­con­cep­tions you might have. They have to get you to like and root for the cou­ple BEFORE the big reveal.

So step 1 is First Per­son Shooter Per­spec­tive com­bined with Nar­ra­tive Misdirection.
2) Use of "Char­ac­ter Root­ing Techniques"
Screen­writ­ing gurus will tell you that you can't assume the audi­ence will like and root for your main char­ac­ter — you have to bake in scenes designed to GET the audi­ence to like and root for your char­ac­ter. The late Blake Sny­der called this "sav­ing the cat" and thought it was impor­tant enough to name his first screen­writ­ing book, Save the Cat.
And the corol­lary to sav­ing the cat? Squash­ing the cat. You either have the hero per­form some kind or heroic act, or you have the char­ac­ter suf­fer some kind of unde­served mis­for­tune. Dis­ney redeems the thiev­ing Aladin in the eyes of the audi­ence by hav­ing him give his stolen food to street urchins. He saves the cat. Cin­derella loses her mom, and gets abused by her step­mom. She suf­fers unde­served misfortune.
So what does this film do?
It starts out with play­ful, "meet cute" flirt­ing. Every adult has had this expe­ri­ence and most peo­ple reflect back on the fear and emo­tional charge of such a moment, mean­ing that you almost can't help but want suc­cess (how­ever you define it) for the peo­ple involved.
Lot's more "Like me" moments. Play­ing on the beach, meet­ing par­ents, argu­ing over direc­tions, and lots of other sim­i­lar scenes that most view­ers can instantly iden­tify with.
Play­ful­ness. Most of the scenes show "Paul" act­ing play­ful and fun. This is very human and makes the cou­ple instantly likeable.
Unde­served mis­for­tune. Paul's mom is intro­duced ear­lier in one of those "like me moments" that define the nar­ra­tive arc of the rela­tion­ship.  So when Paul's mom dies, we can't help but ache for him. And to appre­ci­ate the rela­tion­ship that helps him get through that death.
So we get lots of Char­ac­ter Root­ing Inter­est moments packed into this 2 minute video. All set­ting up max­i­mum emo­tional punch for the big reveal.
What the Heck Does this Have to Do with Advertising?
If these fic­tion writ­ing tech­niques can get you to like and root for a cou­ple in spite of a highly-charged polit­i­cally divi­sive issue, do you think they could work to get you to iden­tify with and like a brand?
Sure they could. Sim­i­lar tech­niques worked for Tony the Tiger, the Jolly Green Giant, Bar­tles & Jaymes, and "I'm a Mac." And they can be put to work for you, too, even if you're not a huge multi­na­tional. Here's an exam­ple cre­ated by my part­ner, Roy Williams, for a local HVAC client:
And here's another one: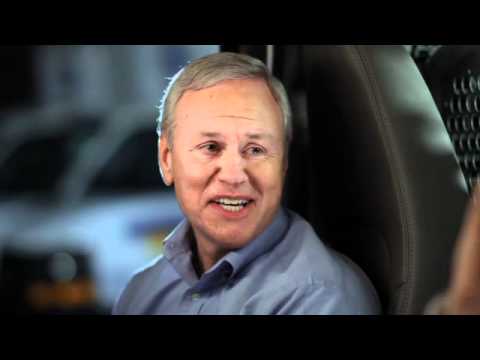 So, do you think that after watch­ing a series of these ads, you might start lik­ing and root­ing for Mr. Jenk­ins and Bobby?
Well, whether you do or not, the ads are increas­ing sales. So somebody's root­ing for Mr. Jenk­ins. Actu­ally, a whole lot of somebodies.
What are you doing to get peo­ple to root for YOUR business?
Comments