A bit of com­mon wis­dom for lawyers goes some­thing like:
"When the law is against you, argue the facts. When the facts are against you, argue the law. When both are against you, call the other lawyer names"
Great advice, but how does this trans­late into adver­tis­ing terms?
Ah, to get that, you have to go back to the Rhetor­i­cal advice from which this com­mon wis­dom came. And when it comes to Rhetoric, I always look to Jay Hen­richs, author of Thank You for Argu­ing and Word Hero. Here's what Jay has to say in chap­ter 12 of Thank You for Arguing:
"If facts work in your favor, use them. If they don't (or you don't know them), then…

Rede­fine the terms instead. If that won't work, accept your oppo­nents facts and terms but…

Argue that your opponent's argu­ment is less impor­tant than it seems. And if even that isn't to your advantage…

Claim the dis­cus­sion is irrel­e­vant."
Redefin­ing Terms
Ah, rede­fine the terms. If the car you're sell­ing is smaller than com­pa­ra­bly priced cars, with a smaller, less tourquey engine, then you might try redefin­ing the terms used to describe your car. Stop call­ing it a fam­ily car, and start call­ing it a "driver's sedan" — a lighter more fun-to-drive car with an engine that requires a stick shift and a smart dri­ver to wring the right per­for­mance out of it.
As you can see form that exam­ple, redefin­ing terms hap­pens as much at emo­tional level, in terms of word asso­ci­a­tions, as at the level of straight deno­ta­tive, dictionary-esque def­i­n­i­tions. Ulti­mately, ads aimed at redefin­ing terms have aban­doned the idea of pro­vid­ing prospects with new infor­ma­tion (i.e. facts), in order to focus on caus­ing prospects to feel dif­fer­ently about the facts they already know.
Volk­swa­gen and DD&B's "Think Small" cam­paign (along with DD&B's "We Try Harder" cam­paign for avis) is prob­a­bly The Canon­i­cal exam­ple of this in adver­tis­ing. But it's ulti­mately a tech­nique favored far more by politi­cians than advertisers.
Want to oppose the instal­la­tion of red-light cam­eras in your town?  Well, clearly you can't argue in favor of run­ning red lights, right?  Bet­ter rede­fine the terms and try argu­ing against "sur­veil­lance creep."
Obvi­ously the idea of redefin­ing terms and refram­ing issues are sub­jects worth of mul­ti­ple posts and even entire books.  So I'll leave fur­ther exam­ples till later in order to move onto the other tac­tics men­tioned in Henrich's quote, but inter­ested read­ers are invited to check out my ear­lier post on Emo­tion­eer­ing Your Mes­sage.
Call­ing the Other Guy Names
So what about claim­ing a competitor's argu­ment is less impor­tant than it seems?  This is where you call the other guy names and belit­tle the impor­tance of what he's attempt­ing to pro­mote as his UVP. In other words, it's a form of counter-branding. Here are three great examples:
1) One of my all-time favorite super­bowl com­mer­cials actu­ally employs no spe­cial effects, talk­ing ani­mals, or grand pro­duc­tions. In fact, it has no images at all, other than a black screen and Motel 6 logo.  So the ad starts and all you see is the black screen.  Then Tom Bodett's voice comes on and says some­thing like:
"This is what a Motel 6 hotel room looks like at night. Yup, it looks pretty much like every other hotel room at night, doesn't it. Except this one costs hun­dreds of dol­lars less…"
I'm not say­ing that's an exact quote, but you get the pic­ture: Motel 6 wasn't argu­ing the facts, nor were they overtly redefin­ing terms. But on an emo­tional level, they were sort of call­ing other, more expen­sive hotels names. The ad did this by chang­ing the viewer's men­tal imagery of an upscale room into an image of extrav­a­gant waste — pretty dec­o­ra­tions that'll go unseen for 9/10ths of the time you'll be in your room, and fancy-schmancy "com­ple­men­tary" mints and toi­letries that you don't really want or need and that the price dif­fer­en­tial makes some of the most expen­sive choco­late you'll ever taste.
2) This MCI ad: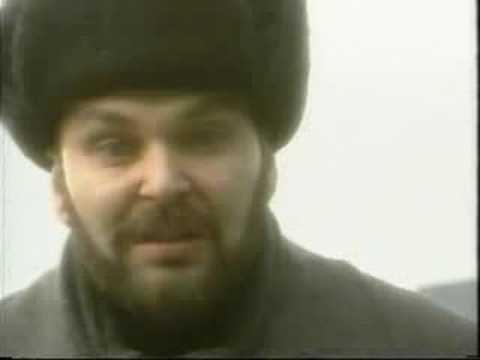 ATt&T is no longer the tried and true provider, but the total­i­tar­ian monop­oly, thwart­ing the "fruits of the free enter­prise sys­tem."  I love it.  MCI doesn't even have to talk about lower prices directly because they've just moti­vated the viewer to find out for him­self. Bril­liant name calling.
3) An old Volvo Ad I can't quite seem to find online. But if you know any­thing about Volvo, you know that "safety" is that brand's call­ing card. And for a long time they trum­peted their use of roll cages, side impact door beams, 3-point safety har­nesses for rear pas­sen­gers, air bags, etc.
Except that safety stan­dards for the rest of the auto­mo­bile indus­try even­tu­ally caught up with Volvo's pio­neer­ing efforts. Just about every new car on the road now has all those safety fea­tures as stan­dard. So what did Volvo do?  They called the other guys names.
The ad basi­cally said that Volvo built all those things into their cars decades before other man­u­fac­tur­ers because they thought it was the right thing to do. While the other man­u­fac­tur­ers only did it when the law (or mar­ket forces) REQUIRED THEM. So who would you rather trust to build your next car?
Mak­ing Their Argu­ment Irrelevant
Let me just leave this one as "not rec­om­mended for mar­keters."  In legal terms, this would mean argu­ing that the court has no juris­dic­tion in the mat­ter, or, in an inter­per­sonal mat­ter, that the per­son has no right to judge your actions, that what you are doing or propos­ing is sim­ply "your prerogative."
The clos­est thing to an exam­ple of this I can think of is Clairol's L'Oreal's  "Because I'm worth it" cam­paign. But even those ads implied that there was a sub­stan­tive dif­fer­ence in the qual­ity of the prod­uct. So it doesn't really fit.  You really don't want to find your­self in a posi­tion of argu­ing that the only rea­son some­one should pay more for your prod­uct is because they can.
Facts — Def­i­n­i­tion — Call­ing Names
So to cir­cle back to our open­ing strat­egy state­ment: argue the facts when the facts are in your favor. Rede­fine the terms and reframe the issue when the facts aren't in your favor. And call the other guy names with a bit of counter-branding when redefin­ing the terms won't work for you.
And if you have any favorite exam­ples of any of these strate­gies, feel free to list them in the comments.
Comments