Did you know that there are 12 kinds of Ads?
Granted, this model is geared towards TV ads, but, yes, accord­ing to Don­ald Gunn, a for­mer cre­ative direc­tor at the leg­endary Leo Bur­nett agency, there are only 12 kinds of ads.
I'm not going to go into them here, since you can read all about Gunn's cat­e­gories over at LifeIsMarketing.com, but I am going to give you an alter­nate frame­work for think­ing about ads.
So what's the framework?
It's the same Frame­work that's been made famous — or, at least more famous — by its men­tion by the Heath Broth­ers in the open­ing chap­ters of their justly famous book, Made to Stick, wherein they men­tion an Israeli research paper, "The Fun­da­men­tal Tem­plates of Qual­ity Ads."  Accord­ing to the pub­lished research, 89% of award win­ning ads could be clas­si­fied into 6 basic templates.
More impor­tantly, pro­vid­ing ama­teurs with just 2 hours of train­ing on the use of these tem­plates boosted their abil­i­ties to pro­duce ads that pos­i­tively affected audi­ence per­cep­tion of the adver­tised prod­ucts by 55%
And now I'm going to break those tem­plates down for you
Just keep in mind that, again, these tem­plates were dis­cov­ered while research­ing award win­ning ads, not nec­es­sar­ily sales increas­ing and market-share win­ning ads. But for what it's worth, here are the tem­plates, com­plete with handy-dandy examples:
Tem­plate 1: Pic­to­r­ial Analogy
In tech­ni­cal terms, this type of ad cre­ates a dra­matic sit­u­a­tion and then makes a sub­sti­tu­tion between the prod­uct and another item with sym­bolic sig­nif­i­cance in order to illus­trate the value or worth of the prod­uct.  The idea is to cre­ate an unex­pected or sur­pris­ing expla­na­tion of the value of the prod­uct through visual metaphor.
If that's hard to fol­low, just look at the nike exam­ple to the right.
In the ad you are intro­duced into a dra­matic sit­u­a­tion of hav­ing to jump from a burn­ing build­ing only to find that the fire­fight­ers' safety net/trampoline — an item with huge sym­bolic value — has been swapped for a nike air shoe.
This pic­to­r­ial anal­ogy cre­atively illus­trates the pro­tec­tive and cush­ion­ing func­tion of Nike Air tech­nol­ogy and is rein­forced by the ad copy which calls the air tech­nol­ogy, "Some­thing soft between you and the pavement."
 Tem­plate 2: Extreme Situation
This tem­plate shows a prod­uct per­form­ing beyond the lim­its of nor­mal use in order to exag­ger­ate a key attribute or worth.
This may seem sim­i­lar to the pic­to­r­ial anal­ogy, but it's dif­fer­ent because it requires no use of sym­bol­ism or anal­ogy — it's more straight­for­ward in it's extrem­ity.  The cleve out­door ad for the super­glue isn't try­ing to make a visual pun, it's just show­ing the glue used in an exag­ger­ated extreme.
The same can be said for this ad for WMF knives:
Tem­plate 3: Extreme Consequences
This tem­plate shows the exag­ger­ated results of either using the prod­uct or the exag­ger­ated con­se­quences of not using it.  This lis­ter­ine ad shows the extreme con­se­quences of NOT using their mouthwash.
While this ad for Won­der­bra indi­rectly shows an extreme con­se­quence from using their product:
Tem­plate 4: Competition
As the name indi­cates, this tem­plate shows the prod­uct in direct com­par­i­son with either com­pet­ing prod­ucts or exag­ger­ated alter­na­tives. This Ver­i­zon ad is about as straight­for­ward a com­pe­ti­tion ad as you can get:
While this Land Rover ad is a bit more indi­rect, both in its exe­cu­tion and in what it sees as the product's real competition : )
Tem­plate 5: Inter­ac­tive Experiment
Yes, boys and girls, non-internet ads can be inter­ac­tive. And, no, that doesn't require the use of QR codes and such. Just take a look at this great ad for DHL:
Tem­plate 6: Dimen­sion­al­ity Alteration
This is where you show some attribute of the prod­uct or ser­vice by alter­ing the envi­ron­ment.  A clas­sic exam­ple is this old-school head­line for a faster cruise ship:
"Start­ing next tues­day, the Atlantic ocean becomes only one-fifth as long"
But my favorite exam­ple of this isn't an ad at all, but a quote from Billy Wilders immor­tal, Sun­set Boulevard:
"You're Norma Desmond. You used to be in silent pic­tures; you used to be big"

"I still am big — it's the pic­tures that got small."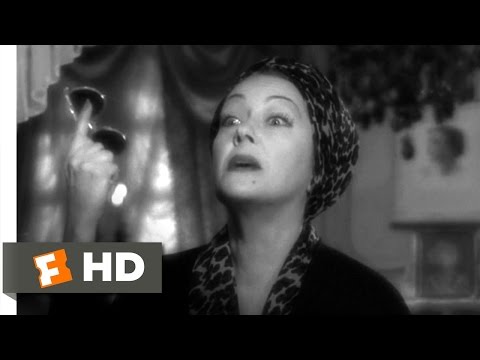 Here's what it looks like in a print ad that com­presses time to show consequences:
And that's a quick and dirty break-down of the ad tem­plates.  Hope you find 'em useful.
P.S. if you're inter­ested, most of these 6 cat­e­gories include sub-categories, that you can read about in the orig­i­nal research.  But for those too lazy to do that, here's a quick and dirty chart show­ing all the sub-categories:
Comments