Dramatists advise each other to "enter late and leave early."
That means take the dramatic focal point or purpose of a given scene, and move the "cut" or "fade in" — the entrance — as close to that point as possible. Eliminate the preamble.
Then, exit the scene as soon as you've accomplished the dramatic moment. Don't tie up the lose ends and don't spell out the ramifications. Let the audience fill in the gaps between one scene and the next.
This emphasizes the drama by cutting out the "boring bits." And it works. But almost no one ever mentions the importance of ritual to this process.
Because a ritual is a defined process, one can enter into the middle of one and have perfect orientation around what's going on — what happened before entering the scene and what to expect next. Expectations that can then be harnessed for suspense and/or subverted for surprise.
And ritual offers the same help for leaving a scene early: the audience already knows how the ritual is supposed to end. So the writer doesn't have to show you, or he can highlight the dramatic departure from the ordinary by foregrounding how the ending differs from expectation. Brides are supposed to walk out of the church married to the man they met at the altar, so running away from the altar with a crazy man that showed up halfway through the ceremony (like in the graduate) is pretty dramatic.
Here's a great video example of John August editing a newbies script and applying exactly this principle: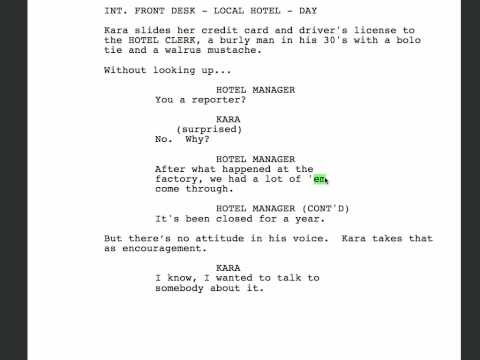 The ritual, in this case, is checking into a hotel. We've all done it, we know how that ritual starts and ends — so why show all of it?
For advertisers, entering a ritual late and leaving it early lets you squeeze more story into less air time. Like this Clorox ad: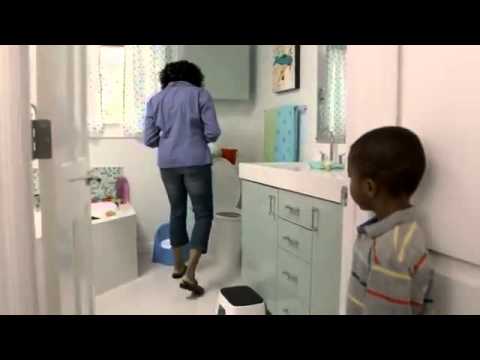 The entire ad is built around a ritual that is then subverted to make a point. And that would be cool enough if it was just a typical 30-second ad, but if you look at the timeline on the video, it's actually a 15-second spot. Clorox compressed the ad into half the typical timeframe, allowing them to combine two of these style ads — two full story arcs — into a 30-second ad-space.
Enter Late and Leave Early Through Ritual!