Drama­tists advise each other to "enter late and leave early."
That means take the dra­matic focal point or pur­pose of a given scene, and move the "cut" or "fade in" — the entrance — as close to that point as pos­si­ble. Elim­i­nate the preamble.
Then, exit the scene as soon as you've accom­plished the dra­matic moment. Don't tie up the lose ends and don't spell out the ram­i­fi­ca­tions. Let the audi­ence fill in the gaps between one scene and the next.
This empha­sizes the drama by cut­ting out the "bor­ing bits." And it works. But  almost no one ever men­tions the impor­tance of rit­ual to this process.
Because a rit­ual is a defined process, one can enter into the mid­dle of one and have per­fect ori­en­ta­tion around what's going on — what hap­pened before enter­ing the scene and what to expect next. Expec­ta­tions that can then be har­nessed for sus­pense and/or sub­verted for surprise.
And rit­ual offers the same help for leav­ing a scene early: the audi­ence already knows how the rit­ual is sup­posed to end. So the writer doesn't have to show you, or he can high­light the dra­matic depar­ture from the ordi­nary by fore­ground­ing how the end­ing dif­fers from expec­ta­tion. Brides are sup­posed to walk out of the church mar­ried to the man they met at the altar, so run­ning away from the altar with a crazy man that showed up halfway through the cer­e­mony (like in the grad­u­ate) is pretty dra­matic.
Here's a great video exam­ple of John August edit­ing a new­bies script and apply­ing exactly this principle: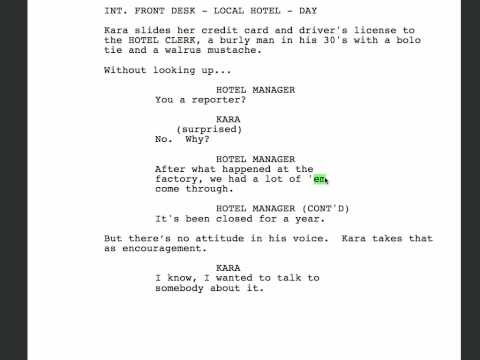 The rit­ual, in this case, is check­ing into a hotel. We've all done it, we know how that rit­ual starts and ends — so why show all of it?
For adver­tis­ers, enter­ing a rit­ual late and leav­ing it early lets you squeeze more story into less air time. Like this Clorox ad: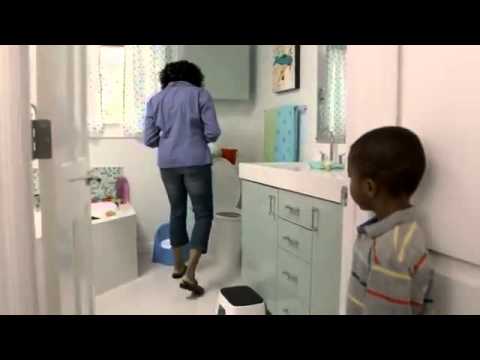 The entire ad is built around a rit­ual that is then sub­verted to make a point. And that would be cool enough if it was just a typ­i­cal 30-second ad, but if you look at the time­line on the video, it's actu­ally a 15-second spot. Clorox com­pressed the ad into half the typ­i­cal time­frame, allow­ing them to com­bine two of these style ads — two full story arcs — into a 30-second ad-space.
Enter Late and Leave Early Through Ritual!
Comments