Back in 1973, Mas­ter Lock ran one of the most effec­tive Super Bowl ads of all time. If you haven't seen it before, here it is:
Now, I'm not sure how many crim­i­nals would shoot a lock — seems to me they'd be more likely to just use a pair of bolt cut­ters — but that doesn't mat­ter, because watch­ing a lock lit­er­ally take a bul­let and still con­tinue to do its job impresses us at a fun­da­men­tal, sym­bolic, and sub­con­scious level.
And it's this sub­con­scious, largely sym­bolic level where real buy­ing deci­sions are made, which is one rea­son why Mas­ter Lock, bol­stered by the suc­cess of this ad, went on to dom­i­nate the indus­try in 70s and con­tin­ues to be dom­i­nant today.
In fact, peo­ple still talk about this "tough under fire" demon­stra­tion to this day. Heck it fea­tured in an episode of MythBusters.
Of course, the dif­fer­ence between today and the 70's is that now cus­tomers expect to be able to find more infor­ma­tion on the inter­net. So if Mas­ter Lock were to run an ad like that today, we'd expect to go to the web­site, see the ad, and then get more infor­ma­tion, pre­sum­ably includ­ing an added demon­stra­tion of how the haft of the lock is hard­ened against reg­u­lar bolt cut­ters and such.
In other words, the Web is where we expect busi­nesses to add more info, close more loop­holes, and really con­vince us — all after they've impressed us with their mass media ads.
And that brings me to the ad Mas­ter Lock really should have aired last Sun­day. Because you don't know it, but the front door lock on your house is ridicu­lously, stu­pidly easy to over­come. It doesn't even require reg­u­lar lock-picking skills or really any­thing close to what one might call spe­cial tools or skills.
Nope. Pick­ing the lock on your house sim­ply requires a bump­key and a few minute demo on how to use it. See for your­self within the first 90 sec­onds of this news special:
Think you could make a pretty dra­matic ad out of that bit of info?
Yeah. Me too.
Now, here's the thing — Mas­ter Lock has come up with a lock cylin­der that's pretty much bump-proof. Unfor­tu­nately their pro­mo­tional video for the tech­nol­ogy is slow, bor­ing, and long. It is, how­ever, convincing: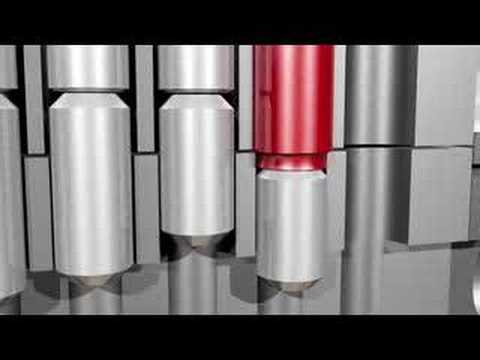 So why not have a super dra­matic, riv­et­ing Super Bowl ad that demon­strates lock bump­ing and how exposed 99% of all homes are to the tech­nique, then show­cas­ing how bump-proof Mas­ter Lock's new lock cylin­ders are?
If you really want to get seri­ous, throw out a challenge:
View­ers pick out a replace­ment Mas­ter Lock for their door and order it along with home instal­la­tion to be done by a a local Mas­ter Lock dealer,
All of which is

FREE

if the instal­la­tion crew can't bump lock the front door lock they'll be replac­ing on your home.

"

If we can't open your door lock as easy as this [image of bump lock open­ing] your new Mas­ter Lock is on us!
See com­plete details at masterlock.com
What do you want to bet that that ad would sell a boat load of new door locks?
And that's the ad we should have seen this Super Bowl.
Comments