Ver­i­tas is truth, but vérité, as in cinéma vérité, is (at least as I've con­ceived it) the style of pre­sen­ta­tion that helps con­vey the notion of truthfulness.
In other words, if truth alone isn't enough to con­vince peo­ple — and it demon­stra­bly is not — then the ques­tion becomes: what can legit­i­mately be added to the truth to make it con­vinc­ing? And my answer is vérité.
So what IS vérité?
Let me give you a few examples:
Exam­ple 1
I have a part­ner who tells me that you have to eval­u­ate tes­ti­mo­ni­als the same way you eval­u­ate copy, which is to say that words which wouldn't make con­vinc­ing copy don't sud­denly become con­vinc­ing sim­ply because they leave the mouth of a cus­tomer. Either they're con­vinc­ing or not, and the fact that they're the "tes­ti­mony" of another has lit­tle to no impact.
I dis­agree. At least in terms of radio and TV tes­ti­mo­ni­als, where I think vérité enters into it. Case in point, this video pro­duced by leg­endary ad man, Tony Schwartz: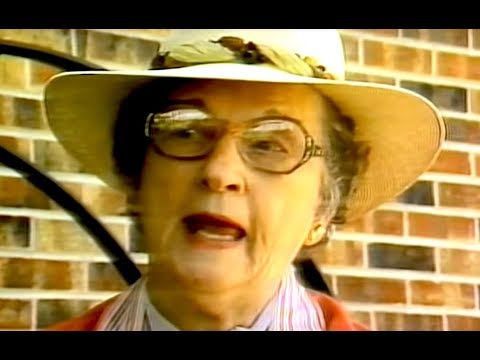 Frankly, the bare words this lady says would make for rather dis­mal ad copy, and yet, she's pow­er­fully per­sua­sive on film. So what accounts for her per­sua­sive power? I think it has a lot to do with vérité. Her unique "voice" cre­ates cred­i­bil­ity in and of itself.
Exam­ple 2
This recent Microsoft Ad does largely the same thing, lever­ag­ing the "voice" of Siri to cre­ate added cred­i­bil­ity and emo­tional real­ity for the bare facts that are presented:
The use of Siri's voice really dri­ves home the com­par­i­son in a way that the com­par­i­son alone couldn't have achieved, right?
Exam­ple 3
When nurses are given their patient com­ments for review, in terms of mea­sur­ing patient sat­is­fac­tion through a sur­vey tool like Press Ganey, it turns out that they are much more likely to "accept" the valid­ity of the com­ments and to take action on them if they are given not only the typed out and redacted com­ments, but actual, scanned copies of the hand writ­ten com­ments themselves.
For some rea­son, see­ing the actual scrawled-out hand­writ­ing of the patients made the com­ments real to the nurses in a way that the ster­il­ized and redacted com­ments couldn't. In other words, that added bit of vérité made all the difference.
Exam­ple 4
Cial­dini (of Influ­ence fame) reports on a per­sua­sion test around re-using hotel tow­els. Merely telling hotel guests that the reuse of their tow­els will save water and resources (i.e., the truth) isn't enough. But telling them that most other hotel guests WAS enough to con­vince most hotel guests to fol­low suit. But what really got the best results wasn't just that most hotel guests saw the light, but that most hotel guests that stayed in that exact room had elected to re-use their towels.
In my mind, men­tion­ing the fact that the pre­vi­ous guests (who had opted to reuse their tow­els) had stayed in the exact same room as the test sub­jects pro­vided a level of real­ity hook or vérité to make the social proof just that much more persuasive.
Exam­ple 5
I owe this exam­ple to Kath­leen Jaime­son, of the Uni­ver­sity of Texas, who pointed out the fol­low­ing ele­ment of vérité in Tony Schwartz's leg­endary "Daisy" ad. When Daisy counts up to ten, she doesn't do so per­fectly, instead, she stum­bles over the num­ber 6 only to then go back from seven to count six twice — in exactly the way that lit­tle kids often do. This little-kid mess-up gave the ad just enough vérité to drive home the nuclear threat. You can watch the entire ad for your­self here: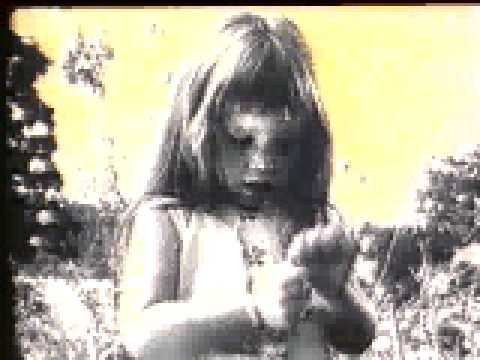 Con­clu­sion
I wish I had a grand con­clu­sion for you, but… the only thing I can say is this: if you're not search­ing for ele­ments of vérité for your ads, you're sort of miss­ing out on a grand oppor­tu­nity. And since vérité can come in many forms — that of a telling detail, a real­ity hook, or a tone of voice — it's well worth hunt­ing down and using what­ever ele­ments of vérité you can get your hands on.
Because vérité is just as impor­tant as ver­i­tas. And adver­tis­ers for­get that at their peril.
Comments