Cre­ativ­ity in ads is great — and usu­ally incred­i­bly nec­es­sary as well.
But there's a dis­tinct dif­fer­ence between cre­ativ­ity that helps to emo­tion­ally com­mu­ni­cate the adver­tis­ing mes­sage and cre­ativ­ity for the sake of cre­ativ­ity. And the dif­fer­ence isn't always so black and white. Take, for exam­ple, these two ads: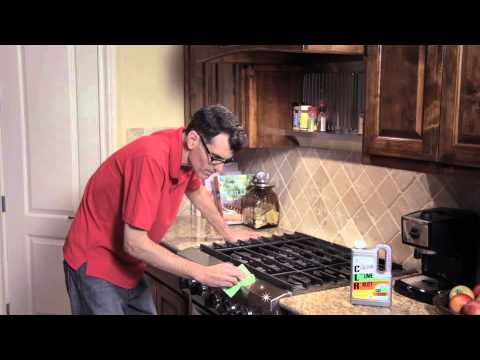 The ads DO make a point and they ARE cre­ative. But to what extent is the cre­ativ­ity help­ing to sharpen the point of the mes­sage, and to what degree is the cre­ativ­ity get­ting in the way?
First, I'll say that the CLR ad is the best use of potty-mouth in an ad that I've seen in a long time. Much bet­ter than K-mart's "Ship Your Pants" or "Big Gas Savings."
Why?
Because CLR used the swear­ing to com­mu­ni­cate the authen­tic­ity of customer's sur­prise at just how well CLR cleans — a strat­egy based in some sound neu­ro­science. The Kmart ads, on the other hand, just used the potty mouth gag as, well, just that: a gag that was totally gra­tu­itous and uncon­nected with the mes­sag­ing itself.
So the swear­ing was rel­e­vant to the mes­sag­ing, and the mes­sag­ing was based on a true real­ity about the prod­uct itself. Nice.
But while watch­ing that CLR ad, I couldn't help think that a lit­tle Oxy­Clean and Billy Mays-style demo would have dra­mat­i­cally boosted the cred­i­bil­ity and effec­tive­ness of the ad. Would Billy Mays have pitched you the clean­ing pow­ers of Oxy­Clean with­out SHOWING you just how amaz­ing it was? Heck, no! He insisted on demon­stra­bil­ity for his prod­ucts and actual demon­stra­tions in his ads.
And con­trary to pop­u­lar belief, the two approaches of clever cre­ative and straight-up demo can eas­ily co-exist. It wouldn't have taken more than 3 or 4 sec­onds at the end of the CLR ad to SHOW the prod­uct in action, instantly remov­ing lime/soap scum, stain­less steel stove stains, etc.
All of which brings us to the sec­ond ad for the Sam­sung vac­uum cleaner, because the prob­lem with that ad, as I see it, boils down to not enough demo. Yes the baby chase con­cept was cute and cre­ative, but how much time did it waste in NOT show­ing the unique fea­ture of the prod­uct that the ad was pre­sum­ably showcasing?
If that ad had cut about 50% of the cute-baby-imitating-cop crap and sub­sti­tuted in more demon­stra­tion of prod­uct it would have ended up a much stronger ad.
As the say­ing goes: "if you've got it, flaunt it." If your prod­uct can be demon­strated to amaz­ing effect, why in the world wouldn't you want to demo it in your ads? Case in point, this ad for the Dyson ball:
Or take a gan­der at this very cre­ative but almost purely demo spot for Samsonite's Spin­ner luggage: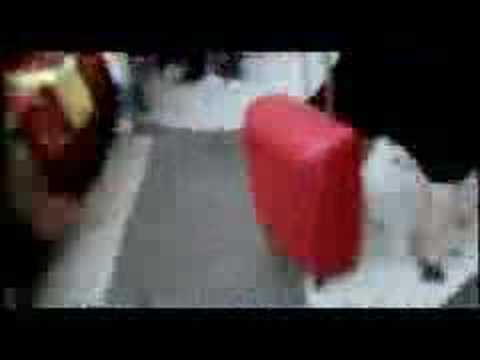 As I said, cre­ative is great — and nec­es­sary, as an ad absolutely needs to cap­ture and hold people's atten­tion. But, really, there is just as much adver­tis­ing craft and cre­ativ­ity in the last two demo-heavy spots as there is in the CLR and Sam­sung spots, and the demo-heavy spots man­aged to get the sales mes­sage across far more clearly.
Bot­tom Line: If you can make a TV ad into a demo, you prob­a­bly ought to give seri­ous thought into doing so, regard­less of whether or not it "feels" creative.
Comments