Have you ever heard of Quora?
It's a Q&A-style social media site. People ask questions and genuine no-kidding experts answer them. Then members vote the answers up or down. The Q&As you see in your newsfeed depend on who you follow, the interests you indicate, and (of course) the questions you pose.
My addiction to Quora flows from the quality of the answers: they're almost always insightful, experienced-based, and often brilliant.
The List of Triggers I Snagged from Quora
At any rate, one of the first Q&As I read on Quara was this one on cognitive biases: "What are some good examples of biases being exploited in marketing?"
And this answer from Kevin William Lord Barry struck me as well worth reading, copying, and (eventually) posting and riffing on as a (series of) blog post(s) [bolding is mine]:
"I think exploitation is too strong a word. Humans communication in general is an emotional thing. In any case, here's my master list:

1) Ethos (your perceived character) is the most important, as opposed to an appeal to pathos (emotions) or logos (logic).

2) People make judgments by comparison/anchoring.

3) People process information best from stories.

4) People are foremost interested in things that affect them.

5) Breaking patterns gets attention.

6) People look to other people's decisions when making decisions.

7) People will believe things more easily that fit their pre-existent mindset. The converse is also true.

8) People handle one idea at a time best.

9) People want more choices, but are happier with fewer.

10) People decide first, then rationalize – If people are stuck with something, they will like it more over time.

11) Experience is memory, the last part of the experience is weighted heavily."
I've got to admit, Kevin created a pretty good list — why esle would I have reprinted it here? — but…
One, it's hardly exhaustive. I bet most of you could think of a few principles and biases well worth adding, and I invite you to do so in the comments,
and Two, there's no commentary, just the bare list, even though each item begs for some elaboration.
So in future posts, I'll discuss what I'd add to the list, and then move through Kevin's list and offer a deep-dive on each item. But for now, I'm just kind of interested in your thoughts.
What psychological principles or levers would you readers add to or take away from this list?
P.S. I'm sure many of you Cialdini fans will recognized item #6 as an expression of Social Proof — which sort of begs one to add the other "Weapons of Influence" to this list of cognitive exploits. And if you're not familiar with Ciadlini, you can get an excellent quick and dirty intro to his 6 Principles of Influence from this video that my colleague, Tim Miles, sent me: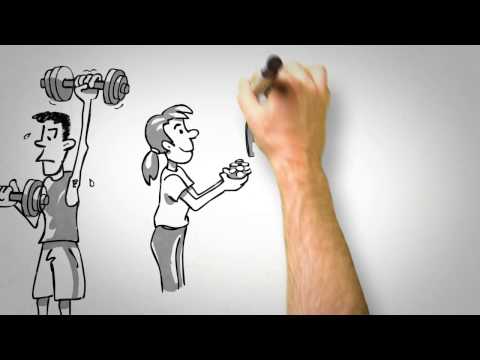 Comments