Want your photo to com­pel onlook­ers to find out "the rest of the story"? Cap­ture a scene that's out of balance.
What­ever scene you cap­ture, it'll be the imbal­ance — the con­flict between incogn­ruence ele­ments — that cre­ates story appeal and adds intrigue to your photo.
Why?
When every­thing fits, we have no need to won­der at any kind of explana­tory back­story. But when we expe­ri­ence the extraoar­d­i­nary, not only do we pay atten­tion, but we have a built-in need to under­stand the cause and mean­ing of the excep­tion. A need that can't be trig­gered absent imbal­ance or trouble.
If your wife comes home every evening at 5:30 pm, and you see her car roll into the dri­ve­way at 5:30, you're not about to won­der why, are you? There's no trou­ble, no curiosity
But if it's 6:45 pm and she hasn't come home or e-mailed or called, well… you'll start to won­der why, right? And in won­der­ing, you'll start cre­at­ing sce­nar­ios — sto­ries! — to explain the excep­tion to your wife's ordi­nary rou­tine. It's called worry.
So here's the thing: for any visual scene, there are only 5–6 basic ele­ments at play, and the imbal­ance usu­ally only occurs between two of them. For instance a per­son pic­tured might be attempt­ing to accom­plish a goal with an out­landish or rather excep­tional tool. Here's an exam­ple of just that kind of imbalance:
Of course, the image is made all the more pow­er­ful by the sym­bol­ism inher­ent in the incon­gru­ence. But the sym­bol­ism only enhances the story appeal inher­ent in the imbal­ance, it doesn't cre­ate it.  How do I know, because pho­tos depict­ing sim­i­lar action-tool imbal­ances cre­ate sim­i­lar amounts of story appeal and intrigue:
Again, there is a lot of sym­bol­ism in these pho­tos that helps enhance the impact, along with many visu­ally arrest­ing aspects of these pho­tographs that also add to their abil­ity to hold our atten­tion, but these ele­ments are addi­tive and not gen­er­a­tive, when it comes to story appeal. They enhance; they do not cre­ate intrigue. That's why the heart of all these civilian-soldier pho­tos lies the same cen­tral imbal­ance — the same engine for story appeal.
Another exam­ple is the action-agent imbal­ance. The things being done by or  to a per­son are out of bal­ance with the nature of the per­son pic­tured.  Famous example:
And here's a very sim­i­lar photo show­ing the same imbalance:
And here's a very dif­fer­ent photo that still man­ages to cap­ture that same agent-action imbalance:
What's the point?
Accord­ing to the late, great David Ogilvy the most effec­tive, hard­est work­ing adver­tis­ing images are those with what he called "Story Appeal."  Yet no one that I've been able to find or have heard of has ever made a method­i­cal study of just what goes into cre­at­ing story appeal within an image.
But it's not like it's an impos­si­ble code to crack… and I thinkI can say (with­out sound­ing too imod­est, I hope) that I have cracked at least a part of that code…
Inter­ested in read­ing more about this? Let me know either in the com­ments sec­tion or  by e-mail.
P.S. There are other ele­ments and fac­tors that can make an image visu­ally strik­ing and appeal­ing that don't require imbal­ance. The extreme beauty on dis­play in an Ansel Adams photo is one exam­ple.  But wher­ever you find story appeal, you'll also find imbalance.
The Sneetches, by Dr. Seuss
"Now, the Star-Bell Sneetches had bel­lies with stars.
The Plain-Belly Sneetches had none upon thars.
Those stars weren't so big. They were really so small.
You might think such a thing wouldn't mat­ter at all.

But, because they had stars, all the Star-Belly Sneetches
Would brag, "We're the best kind of Sneetch on the beaches."
With their snoots in the air, they would sniff and they'd snort
"We'll have noth­ing to do with the Plain-Belly sort!"
And, when­ever they met some, when they were out walk­ing,
They'd hike right on past them with­out even talking…"

The $80 Embroi­dery, by Lacoste (poem by me)
Now, some polos have emblems and some have none.
And those emblems resem­blems all crit­ters under the sun
Moose and Crocs and Sheeps and Ponies,
All set-up to cost you more monies
Why should those emblems mat­ter at all?
Those crit­ters are cute but still rather small…
But they're sure to win the approval of cronies
So search out those emblems and join all the phonies
P.S. I'm not really call­ing Polo and Lacoste wear­ing folks phonies. I've got my favorite brands like every­one else. But, hey, it fit in with the rhyme scheme and gen­eral theme. Also, if you're inter­ested in the sub­ject of mimetic desire (and you should be) you can read more about it here and here.
If actions speak louder than words, how effec­tive can a TV ad be if its imagery con­tra­dicts its sales mes­sage?  Don't think this hap­pens?  Check out this ad FedEx ran dur­ing the Super Bowl no less: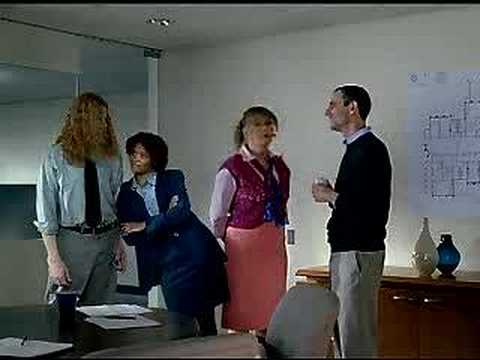 The mes­sage: You shouldn't judge some­thing based on a name; FedEx ground is faster than you think
The imagery and action: You CAN judge things by their name and the only per­son who doesn't ques­tion that is the only relat­able char­ac­ter in the entire ad.
And this sort of thing hap­pens all the time, usu­ally in the name of humor or enter­tain­ment, where the ad ends up with imagery and on-screen action that belies the sales message.
But here's what it looks like when you do it right — when the imagery per­fectly aligns and strength­ens the sales message:
The mes­sage: Beni­hana turns an ordi­nary din­ner out into an EVENT
The imagery: Glam­ourous peo­ple flock­ing to Beni­hana to be delighted and thrilled and enter­tained by the kinetic chore­og­ra­phy that is a Japan­ese steak house.
Hey, if you're going out for a spe­cial din­ner, why not make it an event?  Now that's a near-perfect ad with absolutely per­fect imagery.
With the movie ver­sion of The Lorax out at the­aters near you, I thought you might enjoy this:
So, it's funny because it's true, right?
It also high­lights the dif­fer­ence between, what a story or movie or ad is super­fi­cially about, and what it's REALLY about. An impor­tant nuance that a lot of copy­writ­ers screw up.
An ad for a car might be about the car, but it's REALLY about cel­e­brat­ing the fact that you've arrived. And while this ad is for a watch rather than a car, the copy­writer def­i­nitely got that distinction:
You are stand­ing in the snow, five and one-half half miles above sea level, gaz­ing at a hori­zon hun­dreds of miles away. It occurs to you that life here is very sim­ple: you live or you die. No com­pro­mises, no whin­ing, no sec­ond chances. This is a place con­stantly rav­aged by winds and storm, where every ragged breath is an accom­plish­ment. You stand on the upper­most pin­na­cle of the earth. This is the moun­tain they call Ever­est. Yes­ter­day it was con­sid­ered unbeat­able. But that was yes­ter­day. As Edmund Hillary sur­veyed the hori­zon from the peak of Mount Ever­est, he mon­i­tored the time on a wrist­watch that had been specif­i­cally designed to with­stand the fury of the world's most angry moun­tain. Rolex believed Sir Edmund would con­quer the moun­tain, and espe­cially for him they cre­ated the Rolex Explorer. In every life there is a Mount Ever­est to be con­quered. When you have con­quered yours, you'll find your Rolex wait­ing patiently for you to come and pick it up at Jus­tice Jew­el­ers. I'm Woody Jus­tice and I've got a Rolex… for you.
So when writ­ing your ads, make sure you ask your­self: "What's this about? What's it REALLY about?"
P.S. If you have trou­ble with this, think in terms of cre­at­ing an emo­tional under­stand­ing of an intel­lec­tual truth.
When peo­ple are con­fi­dent of their next pay­check, they have a pre­dis­po­si­tion to buy most of their "because I want it" items that are within finan­cial reach (and maybe even just out of reach as well, thanks to credit cards). 'Cause when expend­able cash keeps deposit­ing itself into your bank account, the thresh­old for buyer's remorse — or even "buyer's hes­i­ta­tion" — ele­vates all the way to the penthouse.
But in shakier economies, not only do people's actual lev­els of expend­able cash drop, so do their thresh­olds for buy­ing "pain."
In fact, the thresh­old drops fur­ther and faster than their expend­able cash. Peo­ple can still afford extra-budgetary pur­chases, but part­ing with the cash feels a lot more painful. Here's what that looks like:
Trans­lated to copywriter-speak: many descre­tionary items are now shopped and bought like con­sid­ered pur­chases, rather than impulse buys. Read more