Did you know that there are 12 kinds of Ads?
Granted, this model is geared towards TV ads, but, yes, according to Donald Gunn, a former creative director at the legendary Leo Burnett agency, there are only 12 kinds of ads.
I'm not going to go into them here, since you can read all about Gunn's categories over at LifeIsMarketing.com, but I am going to give you an alternate framework for thinking about ads.
So what's the framework?
It's the same Framework that's been made famous — or, at least more famous — by its mention by the Heath Brothers in the opening chapters of their justly famous book, Made to Stick, wherein they mention an Israeli research paper, "The Fundamental Templates of Quality Ads." According to the published research, 89% of award winning ads could be classified into 6 basic templates.
More importantly, providing amateurs with just 2 hours of training on the use of these templates boosted their abilities to produce ads that positively affected audience perception of the advertised products by 55%
And now I'm going to break those templates down for you 🙂
Just keep in mind that, again, these templates were discovered while researching award winning ads, not necessarily sales increasing and market-share winning ads. But for what it's worth, here are the templates, complete with handy-dandy examples:
Template 1: Pictorial Analogy
In technical terms, this type of ad creates a dramatic situation and then makes a substitution between the product and another item with symbolic significance in order to illustrate the value or worth of the product. The idea is to create an unexpected or surprising explanation of the value of the product through visual metaphor.
If that's hard to follow, just look at the nike example to the right.
In the ad you are introduced into a dramatic situation of having to jump from a burning building only to find that the firefighters' safety net/trampoline — an item with huge symbolic value — has been swapped for a nike air shoe.
This pictorial analogy creatively illustrates the protective and cushioning function of Nike Air technology and is reinforced by the ad copy which calls the air technology, "Something soft between you and the pavement."
Template 2: Extreme Situation
This template shows a product performing beyond the limits of normal use in order to exaggerate a key attribute or worth.
This may seem similar to the pictorial analogy, but it's different because it requires no use of symbolism or analogy — it's more straightforward in it's extremity. The cleve outdoor ad for the superglue isn't trying to make a visual pun, it's just showing the glue used in an exaggerated extreme.
The same can be said for this ad for WMF knives:
Template 3: Extreme Consequences
This template shows the exaggerated results of either using the product or the exaggerated consequences of not using it. This listerine ad shows the extreme consequences of NOT using their mouthwash.
While this ad for Wonderbra indirectly shows an extreme consequence from using their product:
Template 4: Competition
As the name indicates, this template shows the product in direct comparison with either competing products or exaggerated alternatives. This Verizon ad is about as straightforward a competition ad as you can get:
While this Land Rover ad is a bit more indirect, both in its execution and in what it sees as the product's real competition : )
Template 5: Interactive Experiment
Yes, boys and girls, non-internet ads can be interactive. And, no, that doesn't require the use of QR codes and such. Just take a look at this great ad for DHL:
Template 6: Dimensionality Alteration
This is where you show some attribute of the product or service by altering the environment. A classic example is this old-school headline for a faster cruise ship:
"Starting next tuesday, the Atlantic ocean becomes only one-fifth as long"
But my favorite example of this isn't an ad at all, but a quote from Billy Wilders immortal, Sunset Boulevard:
"You're Norma Desmond. You used to be in silent pictures; you used to be big"

"I still am big — it's the pictures that got small."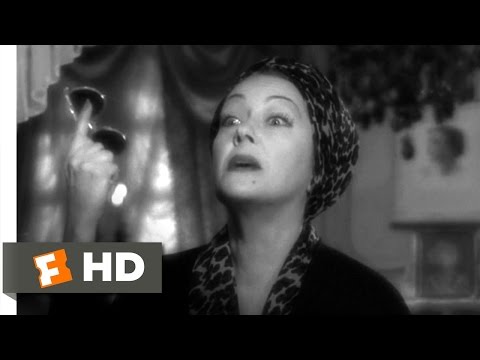 Here's what it looks like in a print ad that compresses time to show consequences:
And that's a quick and dirty break-down of the ad templates. Hope you find 'em useful.
P.S. if you're interested, most of these 6 categories include sub-categories, that you can read about in the original research. But for those too lazy to do that, here's a quick and dirty chart showing all the sub-categories:
OK, the headline exaggerated it — most of these resources won't help you improve your entire Lead Gen Website, just your Lead Generation Forms.
But, if your forms suck, then all that hard persuasive work you've done on the rest of the Website goes to waste, right? So why not get hot on improving your forms now, so you can enjoy a full pipeline of well-qualified prospects later?
So let's start with…
Wisdom from the Eisenberg's
Great information for ensuring your Website is pulling in profitable and qualified leads rather than tire kickers. This is one of the few resources that does actually talk about more than just lead forms. And just for good measure, here's a ClickZ article from Bryan that also gives recommendations applicable to both your entire Lead Gen Website and your forms.
This is a great strategic, top-down look at the three big flaws afflicting most lead-gen forms. I'm sure you're doing to know what those three flaws are, but you'll have to click-through to find out 🙂
This one looks at the major elements that are part of every lead generation form, and then tells you how to maximize the effectiveness of each element.
Now Let's Look at…
Split Test Results Worth Studying
This is a great test for a few reasons, but mostly because the test explicitly forms hypothesis to test, prior to creating the test, rather than just throwing variations against a wall to see which one "sticks." Plus the hypothesis and lessons learned are really insightful and broadly applicable.
Another solid testing write-up from Wider Funnel. Worth the read.
Case Studies & Usability Guidelines
If you've never heard about them before, the Madlib style sign-up form proved a hit with several businesses and bloggers on the Web a few years back. But when this guy tested it out for himself, he found a different story. Bottom Line: best practices are in no way guaranteed to work in your specific situation, and surprising, head-slapping tests are fairly common for anyone that runs them. Think for yourself & do your own testing.
Smashing Magazine has no shortage of great articles on Web Design and Usability. This one is no exception.
Marketing Experiments has a nice blog post on this, and one of the more interesting points about this isn't the findings — since shorter forms almost always DO increase conversion, thereby driving down cost per lead — but the point made at the end: that the "extra" information you're holding out for is probably not that accurate or valid to begin with. This is a great one to show to naysayers who fight the "shorter is better" mantra. That and the ol' "Let's just test it and see" strategy : )
So that's all eight of them. Now go out and do some optimization testing!
In a salute to all the new graduates this spring, I'm replaying one of my favorite posts, about the most gifted book a graduate is likely to receive…
Saying What Your Customers Can't
If I told you one particular book sells almost 300,000 copies every single year, what would you guess actually drives those phenomenal yearly sales? Want a few hints?
It's not a how-to, Chicken Soup, or For-Dummies book
The vast majority of those 300,000 copies are sold in the spring
Give up? The book is Dr. Seuss's Oh, The Places You'll Go – an incredibly popular gift for graduates.
That book manages to powerfully communicate what hundreds of thousands of parents and relatives all want to say but can't quite seem to say nearly as well as the good Doctor. And because he has so graciously supplied them with the means of saying it, Dr. Suess continues to sell huge amounts of books spring, after spring, after spring – for as long as there are proud parents of new graduates needing to hear the message.
The question for you, dear Business Owner, is what are you helping people say?
What are you helping them say about themselves?
What are you helping them say to others?
Because not quite knowing how to say what's on your heart is something we all suffer from – and something most of us will gladly pay for relief from.
Are you willing to harness the same profit engine that Dr. Suess has used to sell millions upon millions of copies of Oh, The Places You'll Go? This brilliant radio ad by Adam Donmoyer represents a perfect example of how to harness this power to drive sales:
That ad sold more watches that Fathers' Day than that jewelry store has ever sold on any day, ever. All because they helped plenty of daughters say what they really wanted to say, but weren't quite able to give voice to on their own.
What are you helping your customers say?
Not only is it possible to animate your advertising with the proven cartooning principles of squish and squash, but it works even better when you apply some of that same strategic animation to your business itself.
But to do that, we have to understand how Squish and Squash is related to exaggeration and visual impact. Here's an excellent example I downloaded and swiped from Mark Kennedy's brilliant blog:
Before Squash and Stretch
After Squash and Stretch
The difference is pretty astounding isn't it?
Full alignment with the direction of movement + exaggeration of the line of movement. And just to drive home the "exaggeration of the line of movement" part, take a look at this other swiped picture from a Willard Mullin download (also downloaded via Mark Kennedy):
What's This Got to Do With Your Business?
First of all, understand that there's the product or service you're selling, and then there's what you're REALLY selling. Because unless you are hawking commodities at commodity prices, what you're really selling goes way beyond product or service and get's down to brand promise.
And the delivery of brand promise within your business is where you need all that alignment and strategic exaggeration.
Take Starbucks, for example. Did they really need to call their small, medium, and large coffees Tall, Grande, and Venti? It's almost kind of silly, isn't it? The kind of thing that's easily parodied.
But it's also an exaggeration designed to make the names aligned with the brand promise (not to mention the brand prices). Same thing with the music, the decore, the ludicrous choices and special lingo for how you want your drink prepared, etc.
This kind of exaggeration and alignment takes guts precisely because it's easy to make fun of. But the added profit makes it easy to endure the laughs : )
Bottom Line: the experience of whatever it is that you're *really* selling could easily be improved with a little animation via alignment and exaggeration. You just need the desire and the guts to do it.
P.S. I apologize for the "brand promise" jargon. I generally try to steer clear of marketing-speak, but that was the only term I could come up with to get at the non-tangibles that allow a branded product to easily charge premium prices.
When animators, and often times writers, wish to show an internal, emotional state, they're forced to look for and use "objective correlatives." In other words, they have to use the outward cues and signs that correspond to the emotion.
And just as importantly, they then have to "animate" those cues and signs through a form of artistic exaggeration. For instance, when a man sees an excruciatingly attractive woman, his pupils will dilate, his eyes will widen, and his heart will race a bit, or "skip a beat." This is all relatively subtle (even if the attendant leering and head snapping is not), but subtle is not how animators need to do things. So this is how they represent it: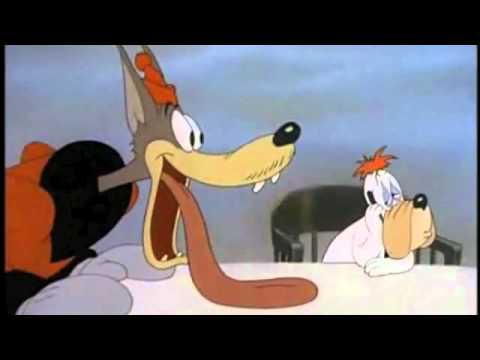 Understand that this is not just crude exaggeration, but instead represents a process of:
Finding the right cues and signs (aka small specific details) for a given emotion, reaction, or situation
Exaggerating those cues and signs through the animation principle of Squash and Stretch.
Applying This to Your Marketing
When asked what makes them different, unique, and better, a whole lot of Main Street Businesses end up with the response that "we care about the customer," or "we simply provide better quality and better service."
Yet while it's wonderful that they do care — I wouldn't want to write ads for a business owner who didn't, frankly — you simply can't put that in your advertising and expect results.
So what do you do?
You look for the objective correlates and you apply some squash and stretch.
In other words, what are the signs and cues of your caring and your superior quality? Caring is an internal state on your part. How does the customer end up sensing or experiencing that care? What actions do you take and what sacrifices do you make because you care?
If you insist on higher quality, how does that play out in the construction process? How does that impact the customers experience of your product? In what ways would they be sorry if they didn't get that higher level of quality?
Now exaggerate and animate these things in your advertising. So let's suppose you own a bakery that specializes in donuts and, well, you really care about the quality of your donuts. And one of the objective correlatives of that is that you're willing to get up at an ungodly hour in order to ensure that your morning customers will get freshly made donuts each day. Here's what a little squish and squash might do for you: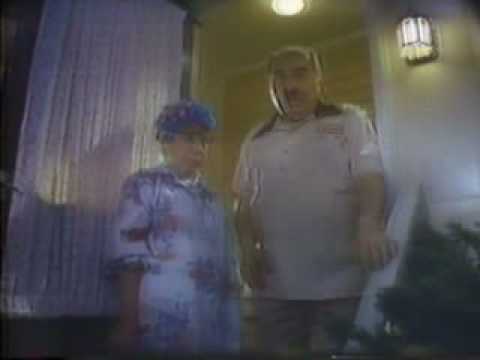 If the squish and squash part seems a bit tricky, you're right to think so — it IS tricky. And if you're guessing this doesn't just apply to the ads, but to the business itself, you're guessing right on that as well. Creating some objective correlatives and then exaggerating them a bit is a big part of imputing quality and "learning to think like the customer." More on this later : )
We like to think our memories are both accurate and unchanging, but the truth is they're far from either. Research by Elizabeth Loftus has shown memories to be extraordinary malleable and capable of being falsified. And pioneering research in social psychology has shown the mind-bending power of cognitive dissonance to alter our memories.
So what does this have to do with advertising and small business?
The Festinger and Carlsmith Experiment
First, let's review the research in cognitive dissonance. Here's a quick and dirty write-up of the original experiments conducted by Festinger and Carlsmith:
At the beginning of the experiment, student volunteers were asked to perform a simple and boring task.
Then, before the subjects left the experiment, the experimenter asked if the subject would be willing to do a small favor for the experimenter, specifically asking if they would tell the next subject in line that the experiment was fun and enjoyable.
Subjects who agreed to do this were paid either $1 or $20. Subjects in both groups typically agreed to tell the next subject that the experiment was interesting.
But when experimenters followed up with the subjects, the highly paid subjects confessed that the experiment was actually boring, while the lower-paid subjects were more likely to say that the experiment was "not bad" or that it was "interesting."
So why the difference in opinions between the lower-paid and highly-paid volunteers?
Cognitive Dissonance and Cialdini's Influence
Psychologists call it Cognitive Dissonance, but if you're a fan of Cialdini's book, Influence, you probably know it as an example of Commitment and Consistency. Either way, social scientists have determined that we accept inner responsibility for a behavior when we think we have chosen it in the absence of strong outside pressure.
So for the Festinger and Carlsmith experiment, a large reward (like a $20 payment in 1950s money) counts as strong outside pressure, while a $1 payment does not. That's why the lower-paid volunteers (and not the higher-paid ones) changed their judgement to reflect the "stories" they told the other "volunteers" — the story that the experiment was fun and enjoyable!
OK. Now how would this apply to you and your business?
Business Applications
Despite what you may be thinking, the applications do NOT involve some Machiavellian plan to implant false memories or employ psychological pressure on your prospects/customers through cognitive dissonance. And for the record, I truly do NOT recommend such schemes.
What I do wish to emphasize, however, is this fairly straightforward bottom line:
*People Remember What Gets Reinforced Through Re-Presentation*
So the great results you get for people? You might want to ensure that experience gets reinforced, right?
And the best thing that people remember from your work? You might want to reinforce that, too, right?
And the time you jumped through some hoops to get them something extra or extra-fast? Ditto.
So how do you make sure these things get Reinforced? Through Re-presentation. And what the hell does that mean?
Understanding and Using Re-Presentation
At it's simplest, representation is nothing more than a recounting of events through narrative. When you tell me what happened, you are re-presenting the experience and also solidifying the memories of that experience — but only for those memories that get included in the story. What gets recounted in the narrative gets reinforced, and those aspects left out of the narrative get diminished from memory.
In more elaborate form, a re-presentation can involve making abstract benefits tangible. Or providing a symbolic marker/event for an accomplishment earned over time.
When weight loss services give you a bag of sand that weighs as much as the fat you lost, they're reinforcing the benefit through a dramatic re-presentation of your weight loss. Same thing with the before and after snapshots.
When a martial arts dojo gives your kiddo a new belt through testing, they are helping to commemorate progress with a symbolic marker/event. Same thing with breaking boards. What's more likely to stick out when you tell someone about your experience at the dojo: all the times you sat watching your kids work through forms, or the moment you saw one of them break a stack of pine boards with their bare hands?
So what's the best method for ensuring your clients most favorable memories get reinforced?
Use symbolic and tangible markers combined with narrative re-presentations to really ensure those positives get cemented in memory. Don't just hand the successful weight loss client a bag of sand, tell their story, and then get their emotional response and testimonial on video tape. Your retelling of the story, plus the dramatic re-presentation of their accomplishment, plus their own recounting of their success and happiness at the event will ensure they never forget the way they feel about that accomplishment.
So what symbolic markers and tangible, dramatic re-presentations are you using? What kind of narrative re-presentations?
Don't leave positive impressions of benefits to chance. Reinforce them through re-presentation.