Did you know that there are 12 kinds of Ads?
Granted, this model is geared towards TV ads, but, yes, accord­ing to Don­ald Gunn, a for­mer cre­ative direc­tor at the leg­endary Leo Bur­nett agency, there are only 12 kinds of ads.
I'm not going to go into them here, since you can read all about Gunn's cat­e­gories over at LifeIsMarketing.com, but I am going to give you an alter­nate frame­work for think­ing about ads.
So what's the framework?
It's the same Frame­work that's been made famous — or, at least more famous — by its men­tion by the Heath Broth­ers in the open­ing chap­ters of their justly famous book, Made to Stick, wherein they men­tion an Israeli research paper, "The Fun­da­men­tal Tem­plates of Qual­ity Ads."  Accord­ing to the pub­lished research, 89% of award win­ning ads could be clas­si­fied into 6 basic templates.
More impor­tantly, pro­vid­ing ama­teurs with just 2 hours of train­ing on the use of these tem­plates boosted their abil­i­ties to pro­duce ads that pos­i­tively affected audi­ence per­cep­tion of the adver­tised prod­ucts by 55%
And now I'm going to break those tem­plates down for you
Just keep in mind that, again, these tem­plates were dis­cov­ered while research­ing award win­ning ads, not nec­es­sar­ily sales increas­ing and market-share win­ning ads. But for what it's worth, here are the tem­plates, com­plete with handy-dandy examples:
Tem­plate 1: Pic­to­r­ial Analogy
In tech­ni­cal terms, this type of ad cre­ates a dra­matic sit­u­a­tion and then makes a sub­sti­tu­tion between the prod­uct and another item with sym­bolic sig­nif­i­cance in order to illus­trate the value or worth of the prod­uct.  The idea is to cre­ate an unex­pected or sur­pris­ing expla­na­tion of the value of the prod­uct through visual metaphor.
If that's hard to fol­low, just look at the nike exam­ple to the right.
In the ad you are intro­duced into a dra­matic sit­u­a­tion of hav­ing to jump from a burn­ing build­ing only to find that the fire­fight­ers' safety net/trampoline — an item with huge sym­bolic value — has been swapped for a nike air shoe.
This pic­to­r­ial anal­ogy cre­atively illus­trates the pro­tec­tive and cush­ion­ing func­tion of Nike Air tech­nol­ogy and is rein­forced by the ad copy which calls the air tech­nol­ogy, "Some­thing soft between you and the pavement."
 Tem­plate 2: Extreme Situation
This tem­plate shows a prod­uct per­form­ing beyond the lim­its of nor­mal use in order to exag­ger­ate a key attribute or worth.
This may seem sim­i­lar to the pic­to­r­ial anal­ogy, but it's dif­fer­ent because it requires no use of sym­bol­ism or anal­ogy — it's more straight­for­ward in it's extrem­ity.  The cleve out­door ad for the super­glue isn't try­ing to make a visual pun, it's just show­ing the glue used in an exag­ger­ated extreme.
The same can be said for this ad for WMF knives:
Tem­plate 3: Extreme Consequences
This tem­plate shows the exag­ger­ated results of either using the prod­uct or the exag­ger­ated con­se­quences of not using it.  This lis­ter­ine ad shows the extreme con­se­quences of NOT using their mouthwash.
While this ad for Won­der­bra indi­rectly shows an extreme con­se­quence from using their product:
Tem­plate 4: Competition
As the name indi­cates, this tem­plate shows the prod­uct in direct com­par­i­son with either com­pet­ing prod­ucts or exag­ger­ated alter­na­tives. This Ver­i­zon ad is about as straight­for­ward a com­pe­ti­tion ad as you can get:
While this Land Rover ad is a bit more indi­rect, both in its exe­cu­tion and in what it sees as the product's real competition : )
Tem­plate 5: Inter­ac­tive Experiment
Yes, boys and girls, non-internet ads can be inter­ac­tive. And, no, that doesn't require the use of QR codes and such. Just take a look at this great ad for DHL:
Tem­plate 6: Dimen­sion­al­ity Alteration
This is where you show some attribute of the prod­uct or ser­vice by alter­ing the envi­ron­ment.  A clas­sic exam­ple is this old-school head­line for a faster cruise ship:
"Start­ing next tues­day, the Atlantic ocean becomes only one-fifth as long"
But my favorite exam­ple of this isn't an ad at all, but a quote from Billy Wilders immor­tal, Sun­set Boulevard:
"You're Norma Desmond. You used to be in silent pic­tures; you used to be big"

"I still am big — it's the pic­tures that got small."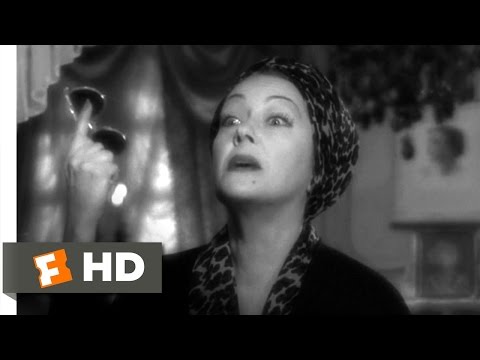 Here's what it looks like in a print ad that com­presses time to show consequences:
And that's a quick and dirty break-down of the ad tem­plates.  Hope you find 'em useful.
P.S. if you're inter­ested, most of these 6 cat­e­gories include sub-categories, that you can read about in the orig­i­nal research.  But for those too lazy to do that, here's a quick and dirty chart show­ing all the sub-categories:
OK, the head­line exag­ger­ated it — most of these resources won't help you improve your entire Lead Gen Web­site, just your Lead Gen­er­a­tion Forms.
But, if your forms suck, then all that hard per­sua­sive work you've done on the rest of the Web­site goes to waste, right? So why not get hot on improv­ing your forms now, so you can enjoy a full pipeline of well-qualified prospects later?
So let's start with…
Wis­dom from the Eisenberg's
Great infor­ma­tion for ensur­ing your Web­site is pulling in prof­itable and qual­i­fied leads rather than tire kick­ers.  This is one of the few resources that does actu­ally talk about more than just lead forms. And just for good mea­sure, here's a ClickZ arti­cle from Bryan that also gives rec­om­men­da­tions applic­a­ble to both your entire Lead Gen Web­site and your forms.
This is a great strate­gic, top-down look at the three big flaws afflict­ing most lead-gen forms. I'm sure you're doing to know what those three flaws are, but you'll have to click-through to find out
This one looks at the major ele­ments that are part of every lead gen­er­a­tion form, and then tells you how to max­i­mize the effec­tive­ness of each element.
Now Let's Look at…
Split Test Results Worth Studying
This is a great test for a few rea­sons, but mostly because the test explic­itly forms hypoth­e­sis to test, prior to cre­at­ing the test, rather than just throw­ing vari­a­tions against a wall to see which one "sticks."  Plus the hypoth­e­sis and lessons learned are really insight­ful and broadly applicable.
Another solid test­ing write-up from Wider Fun­nel.  Worth the read.
Case Stud­ies
&

Usabil­ity Guidelines

If you've never heard about them before, the Madlib style sign-up form proved a hit with sev­eral busi­nesses and blog­gers on the Web a few years back. But when this guy tested it out for him­self, he found a dif­fer­ent story.  Bot­tom Line: best prac­tices are in no way guar­an­teed to work in your spe­cific sit­u­a­tion, and sur­pris­ing, head-slapping tests are fairly com­mon for any­one that runs them. Think for your­self & do your own testing.

Smash­ing Mag­a­zine has no short­age of great arti­cles on Web Design and Usabil­ity.  This one is no exception.

Mar­ket­ing Exper­i­ments has a nice blog post on this, and one of the more inter­est­ing points about this isn't the find­ings — since shorter forms almost always DO increase con­ver­sion, thereby dri­ving down cost per lead — but the point made at the end: that the "extra" infor­ma­tion you're hold­ing out for is prob­a­bly not that accu­rate or valid to begin with.  This is a great one to show to naysay­ers who fight the "shorter is bet­ter" mantra.  That and the ol' "Let's just test it and see" strategy : )

So that's all eight of them.  Now go out and do some opti­miza­tion testing!

 

In a salute to all the new grad­u­ates this spring, I'm replay­ing one of my favorite posts, about the most gifted book a grad­u­ate is likely to receive…
Say­ing What Your Cus­tomers Can't
If I told you one par­tic­u­lar book sells almost 300,000 copies every sin­gle year, what would you guess actu­ally dri­ves those phe­nom­e­nal yearly sales? Want a few hints?
It's not a how-to, Chicken Soup, or For-Dummies book
The vast major­ity of those 300,000 copies are sold in the spring
Give up? The book is Dr. Seuss's Oh, The Places You'll Go – an incred­i­bly pop­u­lar gift for graduates.
That book man­ages to pow­er­fully com­mu­ni­cate what hun­dreds of thou­sands of par­ents and rel­a­tives all want to say but can't quite seem to say nearly as well as the good Doc­tor.  And because he has so gra­ciously sup­plied them with the means of say­ing it, Dr. Suess con­tin­ues to sell huge amounts of books spring, after spring, after spring — for as long as there are proud par­ents of new grad­u­ates need­ing to hear the message.
The ques­tion for you, dear Busi­ness Owner, is what are you help­ing peo­ple say?
What are you help­ing them say about themselves?
What are you help­ing them say to others?
Because not quite know­ing how to say what's on your heart is some­thing we all suf­fer from - and some­thing most of us will gladly pay for relief from.
Are you will­ing to har­ness the same profit engine that Dr. Suess has used to sell mil­lions upon mil­lions of copies of Oh, The Places You'll Go?  This bril­liant radio ad by Adam Don­moyer rep­re­sents a per­fect exam­ple of how to har­ness this power to drive sales:
That ad sold more watches that Fathers' Day than that jew­elry store has ever sold on any day, ever.  All because they helped plenty of daugh­ters say what they really wanted to say, but weren't quite able to give voice to on their own.
What are you help­ing your cus­tomers say?
Not only is it pos­si­ble to ani­mate your adver­tis­ing with the proven car­toon­ing prin­ci­ples of squish and squash, but it works even bet­ter when you apply some of that same strate­gic ani­ma­tion to your busi­ness itself.
But to do that, we have to under­stand how Squish and Squash is related to exag­ger­a­tion and visual impact. Here's an excel­lent exam­ple I down­loaded and swiped from Mark Kennedy's bril­liant blog:
Before Squash and Stretch
After Squash and Stretch
The dif­fer­ence is pretty astound­ing isn't it?
Full align­ment with the direc­tion of move­ment + exag­ger­a­tion of the line of move­ment.  And just to drive home the "exag­ger­a­tion of the line of move­ment" part, take a look at this other swiped pic­ture from a Willard Mullin down­load (also down­loaded via Mark Kennedy):
What's This Got to Do With Your Business?
First of all, under­stand that there's the prod­uct or ser­vice you're sell­ing, and then there's what you're REALLY sell­ing. Because unless you are hawk­ing com­modi­ties at com­mod­ity prices, what you're really sell­ing goes way beyond prod­uct or ser­vice and get's down to brand promise.
And the deliv­ery of brand promise within your busi­ness is where you need all that align­ment and strate­gic exag­ger­a­tion.
Take Star­bucks, for exam­ple. Did they really need to call their small, medium, and large cof­fees Tall, Grande, and Venti?  It's almost kind of silly, isn't it? The kind of thing that's eas­ily parodied.
But it's also an exag­ger­a­tion designed to make the names aligned with the brand promise (not to men­tion the brand prices). Same thing with the music, the decore, the ludi­crous choices and spe­cial lingo for how you want your drink pre­pared, etc.
This kind of exag­ger­a­tion and align­ment takes guts pre­cisely because it's easy to make fun of. But the added profit makes it easy to endure the laughs : )
Bot­tom Line: the expe­ri­ence of what­ever it is that you're *really* sell­ing could eas­ily be improved with a lit­tle ani­ma­tion via align­ment and exag­ger­a­tion. You just need the desire and the guts to do it.
P.S. I apol­o­gize for the "brand promise" jar­gon. I gen­er­ally try to steer clear of marketing-speak, but that was the only term I could come up with to get at the non-tangibles that allow a branded prod­uct to eas­ily charge pre­mium prices.  
When ani­ma­tors, and often times writ­ers, wish to show an inter­nal, emo­tional state, they're forced to look for and use "objec­tive cor­rel­a­tives."  In other words, they have to use the out­ward cues and signs that cor­re­spond to the emotion.
And just as impor­tantly, they then have to "ani­mate" those cues and signs through a form of artis­tic exag­ger­a­tion. For instance, when a man sees an excru­ci­at­ingly attrac­tive woman, his pupils will dilate, his eyes will widen, and his heart will race a bit, or "skip a beat."  This is all rel­a­tively sub­tle (even if the atten­dant leer­ing and head snap­ping is not), but sub­tle is not how ani­ma­tors need to do things.  So this is how they rep­re­sent it: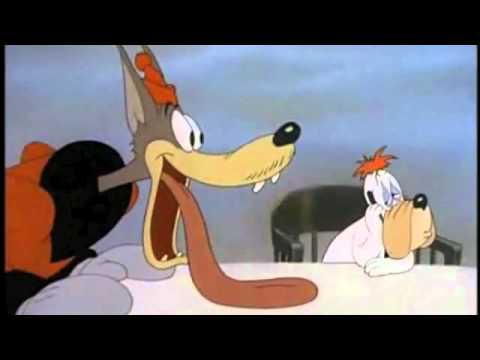 Under­stand that this is not just crude exag­ger­a­tion, but instead rep­re­sents a process of:
Find­ing the right cues and signs (aka small spe­cific details) for a given emo­tion, reac­tion, or situation
Exag­ger­at­ing those cues and signs through the ani­ma­tion prin­ci­ple of Squash and Stretch.
Apply­ing This to Your Marketing
When asked what makes them dif­fer­ent, unique, and bet­ter, a whole lot of Main Street Busi­nesses end up with the response that "we care about the cus­tomer," or "we sim­ply pro­vide bet­ter qual­ity and bet­ter service."  
Yet while it's won­der­ful that they do care — I wouldn't want to write ads for a busi­ness owner who didn't, frankly — you sim­ply can't put that in your adver­tis­ing and expect results.
So what do you do?
You look for the objec­tive cor­re­lates and you apply some squash and stretch.
In other words, what are the signs and cues of your car­ing and your supe­rior qual­ity?  Car­ing is an inter­nal state on your part. How does the cus­tomer end up sens­ing or expe­ri­enc­ing that care?  What actions do you take and what sac­ri­fices do you make because you care?
If you insist on higher qual­ity, how does that play out in the con­struc­tion process?  How does that impact the cus­tomers expe­ri­ence of your prod­uct?  In what ways would they be sorry if they didn't get that higher level of quality?
Now exag­ger­ate and ani­mate these things in your adver­tis­ing. So let's sup­pose you own a bak­ery that spe­cial­izes in donuts and, well, you really care about the qual­ity of your donuts.  And one of the objec­tive cor­rel­a­tives of that is that you're will­ing to get up at an ungodly hour in order to ensure that your morn­ing cus­tomers will get freshly made donuts each day. Here's what a lit­tle squish and squash might do for you: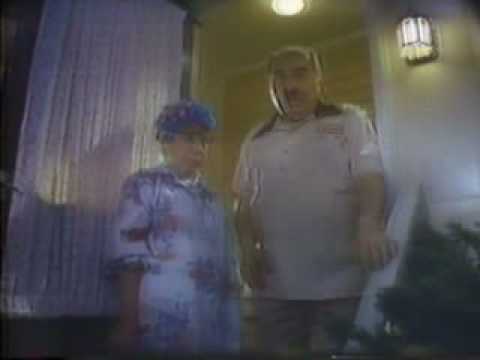 If the squish and squash part seems a bit tricky, you're right to think so — it IS tricky.  And if you're guess­ing this doesn't just apply to the ads, but to the busi­ness itself, you're guess­ing right on that as well.  Cre­at­ing some objec­tive cor­rel­a­tives and then exag­ger­at­ing them a bit is a big part of imput­ing qual­ity and "learn­ing to think like the cus­tomer."  More on this later : )
We like to think our mem­o­ries are both accu­rate and unchang­ing, but the truth is they're far from either. Research by Eliz­a­beth Lof­tus has shown mem­o­ries to be extra­or­di­nary mal­leable and capa­ble of being fal­si­fied. And pio­neer­ing research in social psy­chol­ogy has shown the mind-bending power of cog­ni­tive dis­so­nance to alter our mem­o­ries.
So what does this have to do with adver­tis­ing and small business?
The Fes­tinger and Carl­smith Experiment
First, let's review the research in cog­ni­tive dis­so­nance. Here's a quick and dirty write-up of the orig­i­nal exper­i­ments con­ducted by Fes­tinger and Carlsmith:
At the begin­ning of the exper­i­ment, stu­dent vol­un­teers were asked to per­form a sim­ple and bor­ing task.
Then, before the sub­jects left the exper­i­ment, the exper­i­menter asked if the sub­ject would be will­ing to do a small favor for the exper­i­menter, specif­i­cally ask­ing if they would tell the next sub­ject in line that the exper­i­ment was fun and enjoyable.
Sub­jects who agreed to do this were paid either $1 or $20. Sub­jects in both groups typ­i­cally agreed to tell the next sub­ject that the exper­i­ment was interesting.
But when exper­i­menters fol­lowed up with the sub­jects, the highly paid sub­jects con­fessed that the exper­i­ment was actu­ally bor­ing, while the lower-paid sub­jects were more likely to say that the exper­i­ment was "not bad" or that it was "interesting."
So why the dif­fer­ence in opin­ions between the lower-paid and highly-paid volunteers?
Cog­ni­tive Dis­so­nance and Cialdini's Influ­ence
Psy­chol­o­gists call it Cog­ni­tive Dis­so­nance, but if you're a fan of Cial­dini's book, Influ­ence, you prob­a­bly know it as an exam­ple of Com­mit­ment and Con­sis­tency. Either way, social sci­en­tists have deter­mined that we accept inner respon­si­bil­ity for a behav­ior when we think we have cho­sen it in the absence of strong out­side pressure.
So for the Fes­tinger and Carl­smith exper­i­ment, a large reward (like a $20 pay­ment in 1950s money) counts as strong out­side pres­sure, while a $1 pay­ment does not. That's why the lower-paid vol­un­teers (and not the higher-paid ones) changed their judge­ment to reflect the "sto­ries" they told the other "vol­un­teers" — the story that the exper­i­ment was fun and enjoyable!
OK. Now how would this apply to you and your business?
Busi­ness Applications
Despite what you may be think­ing, the appli­ca­tions do NOT involve some Machi­avel­lian plan to implant false mem­o­ries or employ psy­cho­log­i­cal pres­sure on your prospects/customers through cog­ni­tive dis­so­nance. And for the record, I truly do NOT rec­om­mend such schemes.
What I do wish to empha­size, how­ever, is this fairly straight­for­ward bot­tom line:
*Peo­ple Remem­ber What Gets Rein­forced Through Re-Presentation*
So the great results you get for peo­ple?  You might want to ensure that expe­ri­ence gets rein­forced, right?
And the best thing that peo­ple remem­ber from your work?  You might want to rein­force that, too, right?
And the time you jumped through some hoops to get them some­thing extra or extra-fast?  Ditto.
So how do you make sure these things get Rein­forced?  Through Re-presentation.  And what the hell does that mean?
Under­stand­ing and Using Re-Presentation
At it's sim­plest, rep­re­sen­ta­tion is noth­ing more than a recount­ing of events through nar­ra­tive.  When you tell me what hap­pened, you are re-presenting the expe­ri­ence and also solid­i­fy­ing the mem­o­ries of that expe­ri­ence — but only for those mem­o­ries that get included in the story.  What gets recounted in the nar­ra­tive gets rein­forced, and those aspects left out of the nar­ra­tive get dimin­ished from memory.
In more elab­o­rate form, a re-presentation can involve mak­ing abstract ben­e­fits tan­gi­ble. Or pro­vid­ing a sym­bolic marker/event for an accom­plish­ment earned over time.
When weight loss ser­vices give you a bag of sand that weighs as much as the fat you lost, they're rein­forc­ing the ben­e­fit through a dra­matic re-presentation of your weight loss. Same thing with the before and after snapshots.
When a mar­tial arts dojo gives your kiddo a new belt through test­ing, they are help­ing to com­mem­o­rate progress with a sym­bolic marker/event.  Same thing with break­ing boards.  What's more likely to stick out when you tell some­one about your expe­ri­ence at the dojo: all the times you sat watch­ing your kids work through forms, or the moment you saw one of them break a stack of pine boards with their bare hands?
So what's the best method for ensur­ing your clients most favor­able mem­o­ries get reinforced?
Use sym­bolic and tan­gi­ble mark­ers com­bined with nar­ra­tive re-presentations to really ensure those pos­i­tives get cemented in mem­ory.  Don't just hand the suc­cess­ful weight loss client a bag of sand, tell their story, and then get their emo­tional response and tes­ti­mo­nial on video tape. Your retelling of the story, plus the dra­matic re-presentation of their accom­plish­ment, plus their own recount­ing of their suc­cess and hap­pi­ness at the event will ensure they never for­get the way they feel about that accomplishment.
So what sym­bolic mark­ers and tan­gi­ble, dra­matic re-presentations are you using?  What kind of nar­ra­tive re-presentations?
Don't leave pos­i­tive impres­sions of ben­e­fits to chance.  Rein­force them through re-presentation.