Have you ever heard of Quora?
It's a Q&A-style social media site. Peo­ple ask ques­tions and gen­uine no-kidding experts answer them. Then mem­bers vote the answers up or down. The Q&As you see in your news­feed depend on who you fol­low, the inter­ests you indi­cate, and (of course) the ques­tions you pose.
My addic­tion to Quora flows from the qual­ity of the answers: they're almost always insight­ful, experienced-based, and often brilliant.
The List of Trig­gers I Snagged from Quora
At any rate, one of the first Q&As I read on Quara was this one on cog­ni­tive biases: "What are some good exam­ples of biases being exploited in mar­ket­ing?"
And this answer from Kevin William Lord Barry struck me as well worth read­ing, copy­ing, and (even­tu­ally) post­ing and riff­ing on as a (series of) blog post(s) [bold­ing is mine]:
"I think exploita­tion is too strong a word. Humans com­mu­ni­ca­tion in gen­eral is an emo­tional thing. In any case, here's my mas­ter list:

1) Ethos (your per­ceived char­ac­ter) is the most impor­tant, as opposed to an appeal to pathos (emo­tions) or logos (logic).

2) Peo­ple make judg­ments by comparison/anchor­ing.

3) Peo­ple process infor­ma­tion best from sto­ries.

4) Peo­ple are fore­most inter­ested in things that affect them.

5) Break­ing pat­terns gets attention.

6) Peo­ple look to other peo­ple's deci­sions when mak­ing decisions.

7) Peo­ple will believe things more eas­ily that fit their pre-existent mind­set. The con­verse is also true.

8) Peo­ple han­dle one idea at a time best.

9) Peo­ple want more choices, but are hap­pier with fewer.

10) Peo­ple decide first, then ratio­nal­ize — If peo­ple are stuck with some­thing, they will like it more over time.

11) Expe­ri­ence is mem­ory, the last part of the expe­ri­ence is weighted heavily."
I've got to admit, Kevin cre­ated a pretty good list — why esle would I have reprinted it here? — but…
One, it's hardly exhaus­tive. I bet most of you could think of a few prin­ci­ples and biases well worth adding, and I invite you to do so in the comments,
and Two, there's no com­men­tary, just the bare list, even though each item begs for some elaboration.
So in future posts, I'll dis­cuss what I'd add to the list, and then move through Kevin's list and offer a deep-dive on each item. But for now, I'm just kind of inter­ested in your thoughts.
What psy­cho­log­i­cal prin­ci­ples or levers would you read­ers add to or take away from this list?
P.S. I'm sure many of you Cial­dini fans will rec­og­nized item #6 as an expres­sion of Social Proof — which sort of begs one to add the other "Weapons of Influ­ence" to this list of cog­ni­tive exploits. And if you're not famil­iar with Ciadlini, you can get an excel­lent quick and dirty intro to his 6 Prin­ci­ples of Influ­ence from this video that my col­league, Tim Miles, sent me: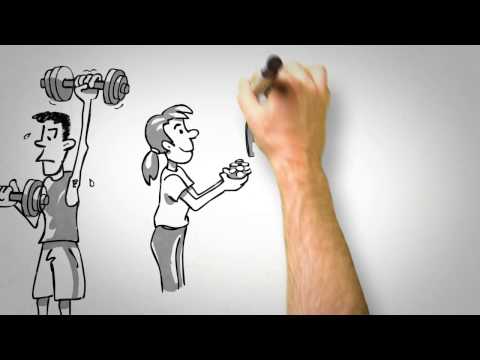 "Balls Beat Brains, Balls Beat Bud­gets" — Andy Nul­man
Adver­tis­ing with heart kicks two ways:
1) Adver­tis­ing with Val­ues &                    Pas­sion (heart = soul)
2) Coura­geous Adver­tis­ing                       (heart = lion hearted) 
And, as you can see, both ways inter­sect in the heart. The word "courage" even comes from the French word for heart, which is why you can not only be coura­geous, but can encour­age oth­ers, help­ing them to "take heart."
This isn't just the­ory, either; it's observ­able fact.
Every small busi­ness adver­tiser I've worked with who had the guts to take a strong stand in their adver­tis­ing (and then to back their claims up when the time came) always found the source of their gutsy courage in deeply and pas­sion­ately held beliefs and val­ues. Val­ues imparted through fam­ily tra­di­tions, defin­ing moments, and relationships.
This is impor­tant because it's the busi­ness own­ers capa­ble of adver­tis­ing with heart that expe­ri­ence the most impres­sive (and sus­tained) growth.
So let's take a closer look at Andy Nulman's quote:
Balls Beat Brains
Of course smarts mat­ter and sound strat­egy is cru­cial. But when it comes to small busi­ness adver­tis­ing, the obsta­cles to adopt­ing and imple­ment­ing a sound strat­egy is rarely a lack of smarts or the inabil­ity to come up with (or have a pro­fes­sional come up with) a great strat­egy. The obsta­cle is always a lack of courage to embrace that great strat­egy once it has been presented.
Because great strate­gies are  always gutsy.
This isn't to say they are risky, though. Often the riski­est thing is NOT to use a gutsy strategy.
Gutsy gets con­fused with risky sim­ply because the iden­tity of a pri­vately owned com­pany is inex­tri­ca­bly tied to the self-image of the owner. So an owner of good taste and respectabil­ity can't help but react to any nec­es­sar­ily out­ra­geous (i.e. gutsy) adver­tis­ing strat­egy by feel­ing as if it requires tak­ing excep­tional risks with her self image.
Here's how that usu­ally manifests:
1) "The risk of insult is the price of clarity"
To make an adver­tis­ing claim pow­er­ful, you have to use sur­pris­ing, vivid lan­guage, and your state­ments have to be made with­out the usual con­di­tion­als, exemp­tions, caveats, and con­tex­tual pre­am­bles that would ren­der them per­fectly defensible.
In other words, your words have to be dra­matic. And to be dra­matic you have to "cause a scene," which is to say you have to exhibit the crass bad man­ners of draw­ing atten­tion to your­self by lever­ag­ing other people's atten­tional triggers.
Busi­ness own­ers with man­ners don't want to "cause a scene," so their nat­ural ten­dency is to wimp on the mes­sag­ing by fil­ing off all the sharp edges from the ads. "We just can't say that!"
It takes courage (or shame­less­ness in gen­eral) to look at sharp mes­sag­ing strat­egy and com­mit to it with­out flinching.
2) Say­ing what you stand against means mak­ing enemies
This one's pretty obvi­ous, isn't it?  If you choose whom to lose and state what you stand against, you're not only pur­posely exclud­ing some peo­ple and draw­ing a line in the sand, you're also call­ing out any­one who believes otherwise.
Most busi­ness own­ers don't want to do that. They want every­one to like them (and give them their busi­ness), so piss­ing off any­one seems like a bad way to adver­tise. Unfor­tu­nately, no busi­ness can be all things to all peo­ple, and you can't have insid­ers with­out out­siders. You have to be for some­one in par­tic­u­lar, not every­one in gen­eral, if you want your mes­sage to resonate.
So only those busi­ness own­ers with the emo­tional pas­sion to take a stand and the courage to make ene­mies end up with loyal cus­tomers, real brand value, and adver­tis­ing capa­ble of attract­ing and build­ing such.
3) Strong Offers Absent Fine Print Means Occas­sion­ally Tak­ing It On the Chin
My part­ner, Roy Williams calls it "bud­get­ing for the knuck­le­head fac­tor," and it comes down to this: when you make uncon­di­tional guar­an­tees on some­thing — the qual­ity of your prod­ucts, a no excuse deliv­ery date, an offer of a free trial — you have to over­come the fear that peo­ple will take advan­tage of you.
Make no mis­take, it's not a base­less fear; a small per­cent­age of peo­ple WILL take advan­tage of you. That small per­cent­age will shame­lessly return an obvi­ously abused or past-the-service-life item and ask for a replace­ment. Or glut­to­nously thieve three or four free tri­als, rather than lim­it­ing them­selves to one. And so on.
Those peo­ple are knuck­le­heads, and yes, you should antic­i­pate and bud­get for their shenani­gans, pre­cisely so that you can take it on the chin and smil­ingly live up to your promise.
Yet the real fear that busi­ness own­ers face isn't the rea­son­ably assessed risk that a small per­cent­age of peo­ple will take advan­tage of them; it's the night­mare sce­nario where 30% to 100% of them do. For­tu­nately, that sce­nario only exists in night­mares. Any busi­ness owner with the heart and the courage to face that fear down inevitably finds that the knuck­le­heads make an exceed­ingly small per­cent­age of the population.
Believe it or not, the vast major­ity of peo­ple will treat you fairly, the vast major­ity of the time. Just ask com­pa­nies like Wal­mart and LL Bean and Nord­stroms — com­pa­nies that make uncon­di­tional guar­an­tees and suf­fer the knuck­le­heads in order to enjoy the busi­ness and loy­alty (and prof­its) from the rest of us.
So for small busi­nesses, this kind of adver­tis­ing requires a dou­ble dose of courage: one to look past the irra­tional fear and make the strong promise or guar­an­tee, and another to take it on the chin when the inevitable knuck­le­head forces the issue.
4) Telling Your Gen­e­sis Story Requires Real Vulnerability
Telling an audi­ence about your life-defining moment takes guts because you are openly expos­ing your soul. But it's also one of the only ways we'll ever believe in your mis­sion and your irra­tional com­mit­ment to it. As I wrote ear­lier, if you want us to believe in your super­pow­ers, you've got to tell us about your gen­e­sis story.
And because telling a gen­e­sis story requires vul­ner­a­bil­ity, includ­ing one in your adver­tis­ing takes guts. It takes heart in both senses of the word. Some busi­ness own­ers have it. Most don't. Just ask your­self, would you be will­ing to expose some­thing like this:
"When I was seven years old, I held my father's head in my hands as he took his last breath and died. A thing like that stays with you. It helps you under­stand that rela­tion­ships – peo­ple – are what life's all about.You gotta tell'em you love'em.

This is J.R. Dunn. So now you know why I became a jew­eler. Fine jew­elry is one of the ways we tell peo­ple we love 'em. When I got older and fell head-over-heals for Ann Marie, the love of my life, I didn't have enough money to buy her an engage­ment ring. She mar­ried me any­way. Go figure.

But I can promise you this: If you're think­ing of get­ting engaged to the love of your life, come to J.R. Dunn Jew­el­ers in Light­house Point. No one in Florida, no one in Amer­ica, is going to give you a bet­ter engage­ment ring for your money than me. One of the great joys of my life is to make it pos­si­ble for guys to give the woman they love the dia­mond she deserves.

There was nobody there for me when I needed an engage­ment ring. But I promise I'll be there for you."
That's J.R. Dunn's Gen­e­sis story. And it took real heart to broad­cast it to the world in a radio ad. Would you have the courage to do the same?
Balls Beat Budgets
The for­mula is quite simple:
Salience * Rep­e­ti­tion = Long Term Mem­ory Storage
Salience is just another word for emo­tional impor­tance (aka rel­e­vance). The more emo­tion­ally impor­tant some­thing is, the less rep­e­ti­tion it takes to lodge in your long term memory.
You can prob­a­bly remem­ber how and when you pro­posed to your wife, even though you only pro­posed once (and if you had to pro­pose more than once, that def­i­nitely got per­mantly chis­eled into your con­scious­ness). You can also likely recall exactly where you were and what you were doing when you heard the news about 9–11.
And as a for­mer high school teacher, I can also tell you that the oppo­site is true: as emo­tional impor­tance falls to zero, the num­ber of rep­e­ti­tions required to make some­thing stick approaches infinity.
Coura­geous Adver­tis­ing amps up the emo­tional impor­tance — the sur­prise and the audac­ity — of the ads in order to boost the salience of the mes­sage. Assum­ing, of course, that the mes­sage had any rel­e­vance to the cus­tomer to begin with. Com­mit­ing to a rel­e­vant mes­sage to begin with requires courage, and then accept­ing gutsy wording/copy requires addi­tional courage from the busi­ness owner.
The upshot is that coura­geous ads require sig­nif­i­cantly less rep­e­ti­tion. And in adver­tig­ing, rep­e­ti­tion = money.  That's how small bud­gets beat big bud­gets, or in Andy's terms, how Balls Beat Budgets.
Bet­ter yet, auda­cious adver­tis­ing gets it's own free press and atten­tion — on an order way beyond what even most big bud­gets can buy.  Just ask the cre­ators of the Poo Pourri video below how much free news cov­er­age and viral shar­ing their video received. It's on the order of hun­dreds of mil­lions. And it was made for just a few thou­sand dollars.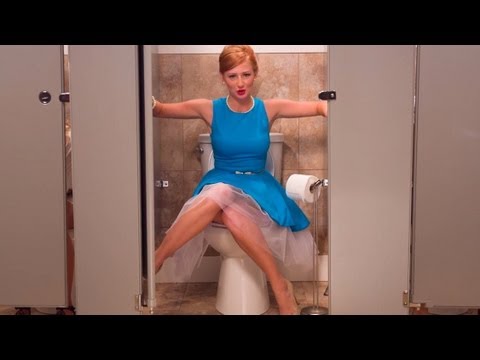 Of course, it takes some audac­ity to make an ad like that, but that's the point, isn't it?
And it's not just about videos. This applies to pub­lic­ity stunts, sig­nage, store dec­o­ra­tion, direct mail pack­ages — every­thing. Audac­ity gets noticed, remarked on, and spread by word of mouth, social media, news, etc. This is another way that balls beat budget.
Of course, audac­ity is one thing, but audac­ity that reflects your val­ues and deeply held beliefs is even bet­ter. Remem­ber, it's best to com­bine both mean­ings of courage — heart and balls.
That's why effec­tive adver­tis­ing is almost always coura­geous advertising.
Every super­hero fran­chise begins with a Gen­e­sis story.
Action Comics #1 starts with a baby superman-to-be sent forth from the doomed planet Kryp­tonite. Sent forth with his father's desire that he become a force for good on Earth. The Amaz­ing Spider-Man #1 tells how Peter Parker gained super-powers after he was bit­ten by the radio-active spi­der and how he became Spider-man in reac­tion to his uncle Ben's murder.
In the same way, if you take any super­hero movie that's the first in its fran­chise, you'll find a gen­e­sis story of that super­hero — a tale that tells the audience:
How the hero came to posses his powers,
Who the hero is as a per­son, and
What his mis­sion is and Why he's ded­i­cated to it
If you don't do that, you're hero won't be believ­able. Nor will he be sym­pa­thetic. You'll end up with a char­ac­ter whose super pow­ers will seem too fan­tas­tic and "made up," and who will fail to inspire any­one to care about or root for him.
It's that sim­ple: no gen­e­sis story, no superhero.
Super­heros and Advertising
Inter­est­ingly, the three tasks of a Gen­e­sis story over­lay per­fectly with Aristotle's three ele­ments of Ethos — the three things you must estab­lish in order to per­suade through an appeal to char­ac­ter. Here's how they match-up, using Jay Henrich's mod­ern updates for the Ethos ele­ments of phrone­sis, eunoia, and arete:
Craft = Phrone­sis / Prac­ti­cal Wis­dom = Pow­ers
Car­ing = Eunoia / Good­will = Who the hero is as a person 
Cause = Areté / Virtue = Mis­sion
Want to present a busi­ness owner as some­one prospec­tive cus­tomers should like and trust?
Then you need to cover these char­ac­ter ele­ments. You have to con­vince the audi­ence that the owner is great at what he does, that he cares about his cus­tomers, and that, at the end of the day, he's on a big­ger mis­sion than just mak­ing money.
And once you under­stand the super­hero angle, it becomes pretty obvi­ous that the most pow­er­ful way to com­mu­ni­cate these ele­ments is through a Gen­e­sis story.
Put more directly, if you're pre­sent­ing the busi­ness owner as some­one with super­pow­ers — whether that's the power to hero­ically save the cus­tomer from a tough sit­u­a­tion, or sim­ply the power to do X bet­ter than any other busi­ness on the planet — than you're pre­sent­ing them as a de facto super­hero, and you need to tell the darn gen­e­sis story to make that mes­sage at all believable.
A Jew­elry Super­hero Gen­e­sis Story
Want an exam­ple of an Adver­tis­ing Gen­e­sis story?
Here's one from my busi­ness part­ner, Roy Williams [para­graph­ing mine]:
"When I was seven years old, I held my father's head in my hands as he took his last breath and died. A thing like that stays with you. It helps you under­stand that rela­tion­ships – peo­ple – are what life's all about.You gotta tell'em you love'em.

This is J.R. Dunn. So now you know why I became a jew­eler. Fine jew­elry is one of the ways we tell peo­ple we love 'em. When I got older and fell head-over-heals for Ann Marie, the love of my life, I didn't have enough money to buy her an engage­ment ring. She mar­ried me any­way. Go figure.

But I can promise you this: If you're think­ing of get­ting engaged to the love of your life, come to J.R. Dunn Jew­el­ers in Light­house Point. No one in Florida, no one in Amer­ica, is going to give you a bet­ter engage­ment ring for your money than me. One of the great joys of my life is to make it pos­si­ble for guys to give the woman they love the dia­mond she deserves.

There was nobody there for me when I needed an engage­ment ring. But I promise I'll be there for you."
After hear­ing this ad, you now know, with absolute clarity:
What kind of per­son J.R. Dunn is
How he got his super­pow­ers (along with how those super­pow­ers can help you)
What mis­sion he's on and why he's ded­i­cated to it
Bet­ter yet, you not only know these things about him, but you believe them. You believe these things about J.R. Dunn because he told you his gen­e­sis story. See how that works?
So what's YOUR gen­e­sis story, and are you both­er­ing to tell it the way it ought to be told?
OK, before we do any­thing else, just watch this Audi Super­bowl Commercial:
Now, let's talk about why that's such an amaz­ing piece of storytelling…
How Long Is a Moment?
There's an apoc­ryphal quote attrib­uted to Steven Spiel­berg that talks about feature-length movies as "60 two-minute scenes" — with each scene capa­ble of cap­tur­ing and riv­et­ing the audience's atten­tion. It's a fab­u­lous way to think about filmic storytelling.
And, for adver­tis­ing, it works just as well on the small scale.
Psy­chol­o­gists and neu­ro­sci­en­tists tell us that a moment lasts 2.5 to 3 sec­onds, which is also roughly the same amount of time our brains can hold and process in work­ing mem­ory.
Hand­shakes last a moment. So do hugs. So does a glance into some­one else's eyes. Go longer than that and it's both more than a moment and more than a slight change!
A moment, then, is exactly how long a sin­gle, vivid men­tal image is held in the mind's eye. Draw the imagery out too much longer than that and you're either build­ing ten­sion or risk­ing the loss of your audience's attention.
So for me, I don't think of a 30-second spot as 30 sec­onds, I think of it as 10 great moments (or 20 moments for a 60 sec­ond spot).
That's 10 men­tal images, each vivid and inter­est­ing enough to cap­ture the imag­i­na­tion, strung together to form a riv­et­ing mini-movie. For a TV spot it's a real mini-movie, and for a Radio or Print Ad, its a movie in the mind. Either way, cre­at­ing one is a game of sequenc­ing men­tal images for max­i­mum impact.
All of which leaves only two questions:
How do you pack as much wal­lop into each 3 sec­ond moment/image as possible
How do you ensure that the moments all build into a mean­ing­ful story that ends with a bang
Pack­ing Wal­lop Into a 3-Second Moment
Obvi­ously, this is a big topic. Whole books could be (and have been) writ­ten about it. But here are the main tech­niques that come to my mind when I think about mak­ing each moment count:
And while all of these ele­ments are impor­tant (and can be found in the Audi ad) I can't help but feel that the first one, the use of rit­ual, or what Terry Rossio describes as situation-based writ­ing, is the key to most of the oth­ers. It's also the one that struck me the hard­est when I watched Audi's 2013 Super­bowl Ad.
Watch the ad again and see if you can't pick out every sin­gle rit­u­al­is­tic moment that whaps you in the face every three seconds:
Look­ing in the mir­ror before a big event
Mom see­ing you off before High School Prom
Younger sibling/sister as truth teller
 Dad hand­ing you the keys to the car
The vis­ceral thrill of fir­ing up a high-performance V-8
Pulling up to and glanc­ing over at the other car at a light
Look­ing on with envy at the antics of the (limo-riding) in-group

"

Burn­ing" the other car at a light
Park­ing in the "Big Man's" reserved spot to thumb your nose at authority
Strut­ting into a build­ing while cooly flick­ing the car lock remote
Enter­ing a hap­pen­ing dance/club/party
Stalk­ing your way through a crowded dance floor/club/party.
Spot­ting the hottest girl in the room
Approach­ing a hot girl danc­ing in the midst of all her friends
Tak­ing a chance at kiss­ing the pretty girl of your dreams
The high school fight (over a girl)
The post-fight black eye (worn with pride)
The post-kiss sigh of ecstasy
The "it was worth it" rebel yell
The end­ing mes­sage: "Brav­ery. It's what defines us."
What you'll notice, as you watch the film, is that the vast major­ity of those moments come and go before you ever have a chance to get bored with them.
The ad always enters these scenes late and then leaves early because the cre­ators chose each moment with care: they're either arche­typal Amer­i­can growing-up rit­u­als or just every­day, everyone-has-them rit­u­als. No back­story or expla­na­tion required; we encounter them in media res and instantly know what's going on.
Not only that, but many of these moments are fur­ther aug­mented by mul­ti­ple cam­era shots within the space of a sin­gle 3-second moment. These sto­ry­tellers are putting the ped­dle to the metal visu­ally, 'cause they ain't tak­ing a chance with los­ing your attention.
Only two of those moments are allowed to linger and grow preg­nant with suspense:
Spotting/walking up to the girl and kiss­ing the girl being one sequence, and
The brew­ing, shocked, then angry reac­tion of the prom king.
Those sequences grow past a sin­gle moment because they gain in sus­pense and inter­est as they move past three sec­onds in length.
He kisses her for more than a moment, which sends your mind off spin­ning: How long is he going to kiss her? Is she going to slap him? No, holy crap, she's kiss­ing him back! Shit, her date sees him, he's about to deck him, isn't he?
The other thing about these par­tic­u­lar moments is that they're the oblig­a­tory scenes in the story.
Once the incit­ing inci­dent kicks off —- once you find out the kid is going to prom alone — the ques­tion arises as to what he's going to do about it. What's he going to do at prom when he gets there? Yeah, he's got a cool car, but what's he going to do after he parks it and shows up at prom all alone?  These moments answer that ques­tion, and so they deserve to play out over more than just a few seconds.
And this idea of set-up and pay-off brings us to…
Story Arc — Con­nect­ing Moments Together Meaningfully
The coun­ter­point to Spielberg's blurb on "60 two-minute scenes" is his quote on story structure:
"Peo­ple have for­got­ten how to tell a story. Sto­ries don't have a mid­dle or an end any more. They usu­ally have a begin­ning that never stops beginning."
So it's not only about indi­vid­ual scenes — they still have to be con­nected in a way that makes a point.
Obvi­ously, this is a HUGE topic that many of the great­est minds in his­tory have tack­led. So by all means, go read what Aris­to­tle had to say on the sub­ject. Go read McKee's Story and all the other modern-day story struc­ture gurus.
But also, let's maybe bring this down to the level of a blog post and talk about some quick and dirty how-to's. And with that in mind, here's what I've got for ya:
And again, for me, the first ele­ment is key. If you're not con­nect­ing one moment to the next through cau­sa­tion or upset, then what's the point?  Either you're pay­ing off the promise of a pre­vi­ous moment with a "there­fore," or you're throw­ing the audi­ence off-guard by sub­vert­ing their expec­ta­tions with a "but then."
If you're not doing one of those two things, you're prob­a­bly wast­ing time and los­ing the audience's attention.
What Makes Great The­atre and Holds Attention
Ulti­mately, most ads suck because peo­ple think they're mak­ing ads, and are will­ing to accept ads that sound like ads. They think ads don't have to grab your atten­tion and hold your inter­est like a great movie or TV show or radio drama.
They are breath­tak­ingly, spec­tac­u­larly wrong.
This is explained bril­liantly over at the Sell! Sell! Blog [Empha­sis Mine]:
"Do You Only Know How To Make Ads?

The things that make a print advert work are the same things that make an edi­to­r­ial lay­out, or piece of printed art strong. The things that make a TV com­mer­cial great are the same things that make a TV pro­gramme, film or piece of video art great. The cru­cial dif­fer­ence being that, obvi­ously, the ulti­mate job of the com­mer­cial work is to meet its brief; sell a prod­uct, change your opin­ion about some­thing, etc. But still, the things that make it work in the end are the same craft skills that make other things strong in that media.

The prob­lem comes when you for­get this, and you think about mak­ing adverts. Peo­ple tend to do things to adverts that they wouldn't do to an edi­to­r­ial piece of design, or to a film. But unfor­tu­nately ads don't get processed dif­fer­ently by peo­ple. Either it's good or it isn't good. There are no excuses just because it's an ad. But still, peo­ple try to cram in way too much infor­ma­tion, over-the-top brand­ing, social media logos, and other guff, because it's an ad.

Some­times it makes you think that peo­ple, clients and agency alike, have for­got­ten how to make inter­est­ing things that also hap­pen to be great ads, and they only know how to make things that look and sound like adverts."
So the ques­tion you ought to be left with is: does your ad guy just make ads that sound like ads, or is he a mas­ter at grab­bing and guid­ing people's atten­tion and desires?
Could your copy­writer have scripted any­thing half as good as that Audi Ad?
P.S. Spe­cial shout out to my col­league Tim Miles for inspir­ing me to dis­sect this ad and answer exactly why I like it as much as I do.
Holy mega-bucks, Bat­man! On Sat­ur­day, the orig­i­nal Bat­mo­bile (from the old Adam West TV Show) sold for a whop­ping 4.2 Mil­lion Dollars.  
You can watch the entire bid­ding process in the embed­ded YouTube video, if you want, but I'd advise skip­ping to the 8:14 mark, where they inter­view the win­ning bidder: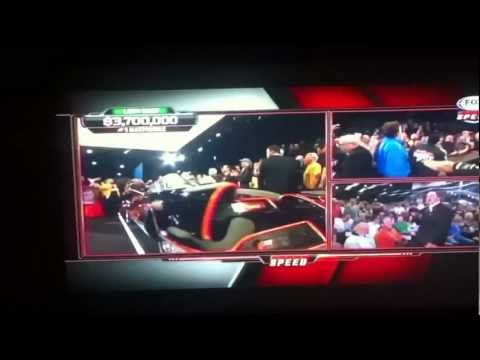 In response to the ques­tion, "what made you want that car?" Rick Cham­pagne gave the fol­low­ing list:
I grew up in that era, so it meant a lot to me.
I've been watch­ing that car for 20 years and wait­ing for this day [when it would finally be sold]
I've been a Bar­ret Jack­son cus­tomer for well over 15 years
The car is going to go in my liv­ing room
I

KNEW

I was going to get it
So, just a few reflec­tions from me on the event and Mr. Champagne's list:
Sen­ti­ment
&

Emo­tional Con­nec­tion

MATTERS

Yes, there is also exclu­siv­ity dri­ving up the price of this car, but by far the biggest fac­tor, and the one men­tioned first by the win­ning bid­der, is the emo­tional con­nec­tion to the old TV show, and in turn, to the famous Batmobile.

If you're not tak­ing this into account — if you're not bak­ing a lit­tle Mag­i­cal Think­ing into your mar­ket­ing and adver­tis­ing — you prob­a­bly ought to be.
Baby Boomers Con­trol 70% of the Dis­pos­able Income in the 
US
Of course, given the era of the Bat­man TV show, it's not sur­pris­ing that the win­ning bid­der was a Baby Boomer. But don't over­look the fact that the major­ity of the buy­ers slosh­ing obscene amounts of dis­pos­able income around that auc­tion house were also Boomers. That's because Baby Boomer's hold the major­ity of wealth and dis­pos­able income in Amer­ica.
If you're sell­ing lux­ury or high-end prod­ucts or ser­vices and your mar­ket­ing speaks pri­mar­ily to or from a youth mind­set, you might want to rethink that.
Antic­i­pa­tion Com­bined with Con­fi­dence Is An Unbeat­able Combo
Rick Cham­pagne has been wait­ing to buy this car for 20 years. That's a lot of antic­i­pa­tion, a lot of time Rick spent imag­in­ing him­self buy­ing that car.
Rick's also done busi­ness with the auc­tion house, Bar­ret Jack­son, for "well over 15 years." That's a lot of repeat busi­ness and confidence.
It also helped, of course, that Bar­ret Jack­son had the car's orig­i­nal builder/designer and single-person owner on hand to fur­ther ver­ify the authen­tic­ity of the vehi­cle. Per­son­ally, I think it would have been even bet­ter to have had Adam West there, too, but you can't have every­thing, I guess.
At any rate, the end result is that Rick Cham­pagne was absolutely 100% cer­tain that he was get­ting exactly what he wanted — the 100% gen­uine real deal — from a com­pany that he had full faith and con­fi­dence in to deliver.
This is why he walked into the auc­tion KNOWING that he was going to walk out as the new owner of that car.
What does your com­pany do to help peo­ple IMAGINE buy­ing from you and IMAGINE get­ting the ben­fit from your prod­uct or ser­vice?
When peo­ple walk into your busi­ness do they KNOW that they are going to buy from you? Or do they think they might pos­si­bly buy from you, if the pric­ing is com­pet­i­tive and you seem to have what they want?
So what are
YOU

doing to:
Take advan­tage of, or estab­lish, emo­tional connections?
Give peo­ple full faith and con­fi­dence in your prod­uct or service?
Allow peo­ple to develop con­fi­dence in you through pre­vi­ous busi­ness dealings?
Pro­vide some­thing worth wait­ing for?
Here's a small busi­ness exam­ple: for most HVAC com­pa­nies, the pay-off is when some­one buys a new Heat­ing and Air Con­di­tion­ing Sys­tem from them. That's payday.
But the smart com­pa­nies don't wait for pay­day to try to get your busi­ness. They'd rather you develop con­fi­dence in them BEFOREHAND.
This process is started with great ads that estab­lish an emo­tional con­nec­tion to the lis­ten­ing audi­ence. And if that emo­tional con­nec­tion seems based on old-timey val­ues and slightly older cul­tural ref­er­ences, well, that's prob­a­bly NOT an accident.
This emo­tional con­nec­tion is fur­ther strength­ened by the offer of value-priced, high-quality tune-ups and fast, effec­tive repairs. A strat­egy that ensures prospects call YOU when they need a tune-up.
And after 5 or more years of hav­ing their sys­tem tuned by you, YOU become the first per­son they call when there is a break­down — and the only peo­ple they trust when it's time to buy that new sys­tem. Payday!
The icing on the cake? Well, with any luck, that new sys­tem will come with:
advanced fil­tra­tion,
added humid­ity control,
room tem­per­a­ture equal­iz­ing func­tion­al­ity, and
energy sav­ing features.
The kind of sys­tem that makes a home notice­ably more com­fort­able and pleas­ant; a lux­ury sys­tem that the home owner desired for some time and planned on buy­ing "some­day," when it was time for a new one.
And that's how you can put some super-hero-powered CRACK-POW! — BAM! into your mar­ket­ing and advertising.
It's a slight change, but it makes a world of dif­fer­ence, doesn't it?
The photo comes cour­tesy of a rather clever ad cam­paign for The Cape Times – some­thing I was turned onto by the always-wonderful No Cap­tion Needed blog. The intent was to make us see these iconic pho­tos with new eyes, allow­ing the idea of a self-taken-phone-camera-pic to shake up a clas­sic. And it worked.
But it also trans­for­rmed the pho­tos into some­thing creepy, espe­cially this one.
It's one thing to look on as the ecstasy of vic­tory so over­comes a sailor's sen­si­bil­i­ties that he kisses a stranger in the street; it's entirely another when the sailor still has the self-awareness to phone-pic him­self dur­ing his sup­posed blissed-out moment.
Some­times, it's just a whole lot bet­ter when some­one else is con­trol­ling the cam­era and the spot­light. In fact, not just some­times, but often.
Trans­lat­ing this to adver­tis­ing and marketing:
When oth­ers sing your praises, it comes off as cred­i­ble and gen­uine; when you sing your praises, you come off as a wanna be Don­ald Trump
When reviews praise an item to the sky, we believe it; when prod­uct copy does so, we read it with a large grain of salt
When you tell me how great some­one else is, you come off as pas­sion­ate; when you tell me how great you are, you come off as arrogant
Well.. you get the pic­ture. Why not let some­one else hold the cam­era.  Or, if you've got the cam­era, why not point it at some­thing other than yourself?