Most style guides are useless.
And, no, I'm not talk­ing about visual style guides that spec­ify fonts and logos and CMYK codes for brand colors.
I'm talk­ing about style guides focused on Brand Voice — Copy Bibles, if you will. I've seen a few scores of them over the years, and 95% have been utterly worthless.
Why?
Because they mainly con­sist of Brand Voice descrip­tions along the lines of:
"

Wid­get Incorporated's Brand Voice is mainly pro­fes­sional with a hint of humor." Or

"

Our voice is human and quirky." Or

"

ACME

Corp is always respect­ful and hon­est in their communications."
In other words, these doc­u­ments are often noth­ing but an adjec­tive word cloud put into guide­line format.
There are no hard and fast rules (or even rules of thumb) in these so-called guide­lines.  Nor are there any prac­ti­cal direc­tions around how the brand's "human­ity" (or what­ever) will be com­mu­ni­cated in a com­mer­cial, e-mail, or Web page.
And, no, gram­mar guide­lines don't count. Cut­ting and past­ing var­i­ous bro­mides from The Ele­ments of Style into a Copy Bible won't auto-magically pro­duce a rec­og­niz­able voice.
None of this stuff will let a pro­fes­sional copy­writer (let alone your aver­age employee) cre­ate copy that sounds "pro­fes­sional but quirky."  Or that has any kind of dis­tinc­tive per­son­al­ity whatsoever.
The Road Runner's Style Guide
Want to see a style guide done right? Here's Chuck Jone's style guide for The Road Run­ner Cartoons:
What's great about this style guide?
Notice that these aren't guide­lines; they're freak­ing rules. Rules with words like "Never" and "Always" and "All" and "No."
Notice also that these rules are all astound­ingly specfic.
Finally, and per­haps most impor­tantly, these rules are aimed at estab­lish­ing the inter­nal logic of the Road Runner's world.
Inter­nal Logic, baby!
Because world build­ing is what real writ­ers worry about. And world build­ing is all about estab­lish­ing the inter­nal logic, the lim­i­ta­tions, and yes, the rules of a given world.
THIS is the stuff that cre­ates a dis­tinct voice and per­son­al­ity. This is the stuff that sep­a­rates Star Trek from Star Wars from Dune. Dif­fer­ent worlds, dif­fer­ent inter­nal logic, dif­fer­ent ideas about what the char­ac­ters can and can not do.
It's why J.K. Rowl­ing spent 5 years estab­lish­ing the rules for Harry Pot­ter before ever pub­lish­ing the first book:
"The five years I spent on HP and the Philosopher's Stone were spent con­struct­ing The Rules. I had to lay down all my para­me­ters. The most impor­tant thing to decide when you're cre­at­ing a fan­tasy world is what the char­ac­ters CAN'T do…you can tell with The Simp­sons. It's a work of genius. You can tell that they've struc­tured it in such a way that they're never at a loss for what their char­ac­ters can and can't do. That's why they're so believ­able — even though they're lit­tle yel­low people."
If your Brand Voice guide or Style Guide doesn't fit this pro­file — if it doesn't build a world with inter­nal logic and hard and fast rules — then you prob­a­bly need to get your­self a new style guide, if not a new ad con­sul­tant altogether.
P.S. Hat tip to Suzanne Pope's Ad Teach­ings blog for the image of Chuck Jones' Road Run­ner rules. 
P.P.S. After a bit more research, I found out that there were two more rules for The Road Runner:
Rule 11. The Coy­ote is not allowed to catch or eat the Road Runner.
Ira's third video on sto­ry­telling is by far the most popular.
So much so that it has been fea­tured on numer­ous blogs and even been turned into an Kinetic Typog­ra­phy video. Take a look:
Basi­cally, Ira Glass is describ­ing the pos­i­tive side of the Dunning-Krueger effect.
The Dunning-Krueger effect basi­cally says that the per­cep­tive abil­i­ties, sen­si­tiv­ity, and aware­ness nec­es­sary to know that you suck at some­thing, are the same per­cep­tive abil­i­ties, sen­si­tiv­ity and aware­ness nec­es­sary to (even­tu­ally) become skilled at that very thing.
So if you have good taste — the afore­men­tioned per­cep­tion, sen­si­tiv­ity and aware­ness — then you have the poten­tial to become good, or even great, but you're stuck mak­ing stuff that you know kind of sucks until your craft skills catch up with your taste and ambition.
Believe it or not, that's the pos­i­tive side of the Dunning-Krueger effect. The neg­a­tive side is that the totally incom­pe­tent lack the abil­ity to sense their own incom­pe­tence. They suck like a hoover, but think they're great.
But the pos­i­tive side is only pos­i­tive if:
You retain your ambi­tion to be great and don't set­tle for becom­ing a hack, and
You work through that awful feel­ing of know­ing you are con­sis­tently cre­at­ing stuff that's "not that great," as Ira puts it.
And while this might have very self-evident rel­e­vance for cre­atives and crafts­peo­ple of all kinds, includ­ing copy­writ­ers and adver­tis­ing pro­fes­sion­als, this video's rel­e­vance to adver­tis­ers and busi­ness own­ers might not be so evident.
So I'm going to give you my spin on it…
From an adver­tis­ers per­spec­tive, I think this video speaks to:
Lin­ear, no-threshold thinking,
Min­i­mum Effec­tive Dose, and
Cumu­la­tive Effect
Lin­ear, No-Threshold Thinking
Lin­ear, no-threshold think­ing assumes that a func­tion is pre­dictably scal­able. That if you do twice as much, or half as much, you'll get dou­ble or half of the result.
But more often than not, there are thresh­olds and inflec­tion points, and dimin­ish­ing returns which make lin­ear, no-threshold think­ing dan­ger­ously mis­guided. If you buy a ticket halfway to Europe, you don't end up with a half a Euro­pean vaca­tion; you just end up stranded at sea. 80% of the parts of an engine don't get you 80% of the horsepower.
And to bor­row an exam­ple from my part­ner, Roy H. Williams, if…
"Reli­able data tells us exactly how many motor­cy­cle rid­ers have died try­ing to nav­i­gate an S-curve at 100 miles per hour. The straight­for­ward logic of tra­di­tional account­ing, with its lin­ear, no-threshold think­ing, pre­dicts one-tenth as many deaths at 10 miles per hour.

But we know this is ridicu­lous. The num­ber of rid­ers that die at 10 or 20 miles per hour is likely to be zero. There is a thresh­old speed at which the curve becomes dan­ger­ous. Any extrap­o­la­tion that crosses that thresh­old is cer­tain to be inaccurate."
These kinds of thresh­olds are inevitable when deal­ing with human response. Espe­cially when it comes to adver­tis­ing. There is a thresh­old of inter­est, rel­e­vance, and impact for ads: the thresh­old which moves an ad from back­ground noise into con­scious aware­ness. If any ad fails to reach that thresh­old, it becomes essen­tially invis­i­ble, and would require nigh-unto-infinite rep­e­ti­tion to get results.
And assum­ing that you have given your ad writer some­thing worth say­ing, then the fac­tors which deter­mine whether your ad crosses that thresh­old are what Ira Glass might call the taste, ambi­tion, and hon­esty of your ad writer.
If your ad writer is a hack — if he accepts adspeak, hype, and adver­tis­ing cliches, or tries to bluff with fluff on the pro­duc­tion side — then your ads are never likely to cross the thresh­old of impact. And no mat­ter how much fre­quency you load into your ad sched­ule, your ads won't move the nee­dle on sales.
If your ad writer aspires to be great and has a mod­icum of tal­ent and craft skills, then your ads will likely cross the impact thresh­old. As Leo Bur­nett said, "When you reach for the stars you may not quite get one, but you won't come up with a hand­ful of mud either."
And of course, it's not only a mat­ter of impact­ful vs. not impact­ful. It's also a mat­ter of how impact­ful. The more impact your ad car­ries, the less rep­e­ti­tion is required. LBJ's "Daisy" ad is a clas­sic exam­ple of an ad so pow­er­ful, it only required one air­ing to make an impact (pun intended):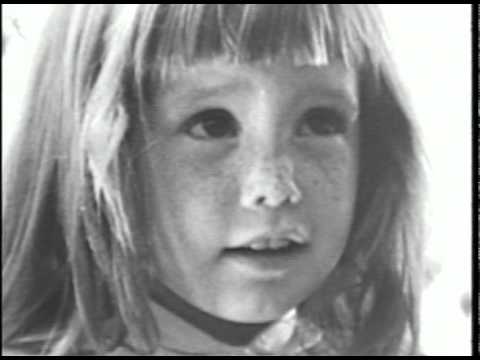 And, this is where tal­ent and craft really take over from taste and ambi­tion. The more skilled and tal­ented your ad writer, the more impact he (or she) can bake into your ads.
Min­i­mum Effec­tive Dose
What do you think will hap­pen to your head­eache if you take 20 mg of Ibuprofin?
Noth­ing, right? Because while Ibuprofin can be a god­send for get­ting rid of headaches, the min­i­mum effec­tive dose is 200mg, with most adults tak­ing 400mg or more.
If you take sig­nif­i­cantly less than 200mg, you'll recieve no benefit.
Sim­larly, If you go the gym for a day or even a week and com­plain that it didn't work, you sim­ply didn't meet the require­ments of the min­i­mum effec­tive dose. You'll see some ben­e­fits at the end of a month, but plan on 90 days for real changes that oth­ers will com­ment on.
And it's no coin­ci­dence that Stephen King com­pares writ­ing to weightlift­ing. Want to be a pro­fes­sional writer? Bet­ter be pre­pared to put the time in every day becom­ing a "stronger" writer. Just like Ira Glass says about doing great cre­ative work.
The same thing applies to Advertising.
Most mass-media brand­ing cam­paigns require enough fre­quency and duration—enough of a min­i­mum effec­tive dose—to really work their magic. You might get lucky and see some results in 90 or 180 days, but plan on a full year or longer at a high enough fre­quency of ads to get a min­i­mum effec­tive dose.
And just like with work­ing out (or, in Ira's case, with doing great cre­ative), there's a cer­tain level of frus­tra­tion and chick­en­ing out you just have to work through. Be pre­pared for this chick­en­ing out period, and take Ira's advice: fight your way through it.
Cumu­la­tive Effect
Cumu­la­tive Effect is the other side of the coin from Min­i­mum Effec­tive Dose. Assum­ing your ad passes the thresh­old for rel­e­vance and impact, and that you've sched­uled enough fre­quency to give the audi­ence a min­i­mum effec­tive dose, the per­sua­sive power of your ad will build over time.
You might just be start­ing to see results at the end of a year, but those results will accu­mu­late and build. You're not start­ing over each year, you're stand­ing on the per­sua­sive results you gained from the year before.
For Ira Glass, the cumu­la­tive effect of doing a lot of ambi­tious work and work­ing through your frus­tra­tion period is to break­through into the abil­ity to speak in your real, authen­tic voice, and to do inter­est­ing and spe­cial cre­ative work that matters.
For adver­tis­ers, the cumu­la­tive effect of your adver­tis­ing is cer­tainly about increas­ing your mar­ket share and mov­ing the nee­dle on sales. But it's also about find­ing your adver­tis­ing voice and hit­ting peak stride in your ads and campaigns.
Most TV shows, and espe­cially most come­dies, get bet­ter after a sea­son or two. The Simp­sons first sea­son wasn't as good as what was to come. It took a sea­son or two to really hit its stride. Same thing with Sein­feild. And most adver­tis­ing cam­paigns are like that. The results build with time, but so does the authen­tic­ity of the voice and the impact of indi­vid­ual ads.
And that folks, is what I took away from Ira's third video on sto­ry­telling. If you saw some­thing else in the video, I'd love to hear your thoughts in the comments.
Those 4 words are the most opened e-mail sub­ject line most peo­ple have ever tested: "You are not alone."
And while that's a nice Cliff Claven-esque CRO tip to throw out, it's ask­ing WHY that's such a pow­er­ful sub­ject line that'll get you somewhere.
Here's why:
Or if that's not quite explicit enough, per­haps this will be:
Because if your ads aren't doing any of those things, they're prob­a­bly not doing much of any­thing else, either.
What are the two biggest mis­takes in advertising?
Depends on who you ask.
My part­ner, Roy Williams, has a list of The 12 Most Com­mon Mis­takes in Adver­tis­ing that's awfully hard to argue with. But they're the most com­mon mis­takes, not "biggest." Plus, they are 12 of them.
For me, the biggest mis­take is cre­at­ing great adver­tis­ing for a lousy prod­uct. By putting the adver­tiser out of busi­ness that mis­take will have the biggest neg­a­tive repurcussions.
Once you take that off the table, though, then I'd list:
Not say­ing any­thing that's worth say­ing (let alone adver­tis­ing), and
Bor­ing your audi­ence with ignor­able and for­getable ads
Ira Glass's Two Biggest Mis­takes in Advertising
But if you ask Ira Glass, he'd tell you the two biggest mis­takes are:
Using an inau­then­tic, over-hyped "voice" or pre­sen­ta­tion style, and
Keep­ing the focus on your­self instead of the customer
Don't believe me? Check him out:
In other words, respect your audience.
Respect them by talk­ing to them like a friend,  one sit­ting right next to you at the bar. And respect them by keep­ing the focus of the ad on them and what mat­ters to them, rather than on yourself.
Use Real Peo­ple Lan­guage. Talk Like a Friend
Here's how all-time copy­writ­ing leg­end Bob Lev­ensen says to do it:
"Start off with 'Dear Char­lie,' then say 'this is what I want to tell you about. Make believe that the per­son you're talk­ing to is a per­fectly intel­li­gent friend who knows less about the prod­uct than you do. Then, when you've fin­ished writ­ing the copy, just cross out 'Dear Char­lie'."

This is the same guy who told us that most intel­li­gent peo­ple ignore adver­tis­ing because most adver­tis­ing ignores intel­li­gent peo­ple. And he was right.
So skip the hype, the pre-amble, the hemmin'-'n-hawin', and just say the thing.
Instead of wast­ing your cre­ativ­ity on witty, charm­ing, and clever lan­guage, save it for fig­ur­ing out how to be believ­able and cred­i­ble and to best sub­stan­ti­ate or dra­ma­tize your major claim.
Ditch Your We-We: Keep Your Focus on the Customer
Most adver­tis­ers try to stay cred­i­ble by focus­ing on why they're bet­ter than the com­pe­ti­tion. Not a bad thing to do.
Unfor­tu­nately, they for­get to tie those dif­fer­en­tia­tors back to ben­e­fits that the cus­tomer will actu­ally care about. Instead they just thump their chests and make We-We claims:
We're the best at this,
We're num­ber one at that,
We've been in busi­ness since 1893.
We this, we that, and they we-we-we all the way home, and all over them­selves in their ad copy.
Everyone's Favorite Radio Station
Ditch the we-we and take up the you-you. Make the cus­tomer the hero and the focus of the ad. Remem­ber your copy­writ­ing basics: always answer "What's In It For Me?" for your customers.
WIIFM: everybody's favorite radio sta­tio, play­ing 24–7 in their heads.
The good news is that ditch­ing the we-we, switch­ing to you-you, and answer­ing WIIFM makes it a lot eas­ier to talk to your audi­ence in a human voice.
And get­ting back to my list of mis­takes, it'll also ensure you have some­thing worth say­ing, and keep you from bor­ing your audi­ence. Way to go, Ira. Thanks for your won­der­ful, won­der­ful radio show, and all the great sto­ry­telling (and adver­tis­ing) advice.
Now all you have to do is make sure your prod­uct lives up to its advertising ; )
P.S. Yes, I skipped Part III. I'll cir­cle back to that later this week or early next week. Trust me, that les­son will work best com­ing last. 
Imag­ine you've been hired to cre­ate a PSA for the local police. Too many peo­ple are speed­ing in res­i­den­tial areas, and the police want a PSA-style radio ad designed to get peo­ple to slow down.
What kind of ad do you create?
If you're like most adver­tis­ers, you DON'T dig for the facts and the insights and the logic. You won't research the issue, and that means it'll be tough to put real sub­stance behind your messaging.
Instead, you jump right to brain­storm­ing ways to dra­ma­tize  your safety mes­sage: How can we cre­ate the most shock­ing, dra­mat­i­cally pow­er­ful ad, built around a "Don't speed or lit­tle johny will get hit by a car" premise.
And because you skipped that essen­tial first step of dig­ging for sub­stance, you'll never get the chance to cre­ate some­thing as awe­some as this:
Audio clip: Adobe Flash Player (ver­sion 9 or above) is required to play this audio clip. Down­load the lat­est ver­sion here. You also need to have JavaScript enabled in your browser.
"If you hit me at 40 mph there's around an 80% chance I'll die. Hit me at 30 and there's around an 80% chance I'll live."
You wouldn't cre­ate that because you (likely) didn't stop to ask: why is the speed limit set at that speed to begin with?
In order to say some­thing pow­er­fully, you must start by hav­ing some­thing pow­er­ful to say.
And that means you have to spend as much time look­ing for the "stuff" of your ads (or radio drama) as you do writ­ing or pro­duc­ing them. Which is exactly what Ira Glass says in Part II of his video series on storytelling:
"The amount of time find­ing the decent story is more than the amount of time it takes to pro­duce the story. And that as some­one who wants to do cre­ative work, you actu­ally have to set aside just as much time for the look­ing for stories…

…I think that, like, not enough gets said about the impor­tance of aban­don­ing crap." — Ira Glass
I con­cur with Ira on this.
Stop choos­ing to work the heart with "emo­tional" ads and great pro­duc­tion when what's required is for you to dig harder for the right insight, fact, prod­uct dif­fer­en­tia­tor, or ben­e­fit that's actu­ally worth adver­tis­ing in the first place.
The key is to start with what Leo Bur­nett called the "inher­ent drama" of the prod­uct or ser­vice itself. THEN you can add in all that great writ­ing and production.
When you don't start with the inher­ent drama of the prod­uct itself, you get some­thing like this: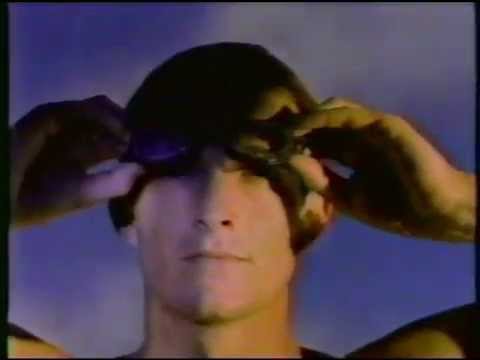 No one believed those ads because no one drinks milk as a high-performance sports drink. The adver­tiser was try­ing to stick a false drama onto the prod­uct and the approach flopped.
Com­pare that to the "Got Milk" cam­paign. It started from the truth about — the inher­ent drama of — milk, as in when, and under what con­di­tions, do real peo­ple actu­ally crave milk and only milk? When eat­ing a peanut but­ter sand­which, or eat­ing rich cook­ies. That's when noth­ing but a cold glass of milk will do. An inher­ent drama that led to ads like this: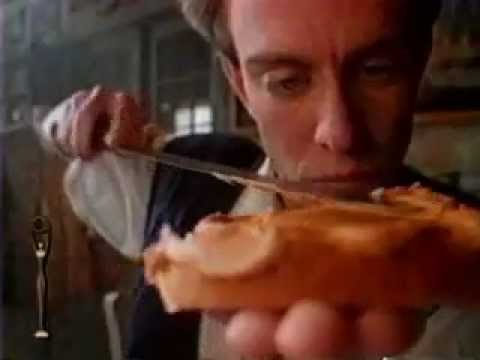 What about you? Are you set­ting aside as much time search­ing for great sub­stance as you do for writ­ing and pro­duc­ing your ads?
Or are you still try­ing to bluff with fluff?
P.S. I'd like to pro­vide proper attri­bu­tion and credit for the radio ad, but… I can't seem to remem­ber or re-find wher­ever it came from. My apolo­gies to the ad group that cre­ated that PSA
"Adver­tis­ing is the only busi­ness where the largest clients with the most amount of money can bully and demand the agency's worst work…while the small­est clients with lit­tle or no money must meekly accept the agency's best."
I don't think there's an adver­tis­ing or mar­ket­ing pro­fes­sional work­ing in Amer­ica today who hasn't had the chal­lenge of con­vinc­ing their boss or client to run what should have been an obvi­ously bril­liant ad cam­paign or mar­ket­ing idea.
The first solu­tion to this, of course, is to learn how to explain, defend, and sell your work and then hav­ing the sim­ple courage to do so.
Learn to Wres­tle — and Defeat! — The 
HIPPO
But even pro­fes­sion­als who are nor­mally great at sell­ing their work run into obsta­cles when faced with an obsti­nate, heavy-weight HIPPO — High­est Paid Person's Opin­ion.
And that's when one has to use the magic words.
The Magic Words
The magic words are: Let's Do An Exper­i­ment. Or per­haps, "Let's Just Test It, First."
No one wants to be seen (or to think of them­selves) as a don't-confuse-me-with-the-facts dog­matic bully. And that makes it hard to refuse an exper­i­ment or a test, which then gives you some room to prove out your idea.
Unfor­tu­nately, you still have to con­vince the HIPPO of the valid­ity of your test, and this is where per­sonas come in.
The One Opin­ion to Rule Them All
With­out a per­sona, the ques­tion of whether this or that ad or ini­tia­tive is worth doing (or even worth test­ing) comes down to per­sonal opin­ion and gut feel. So nat­u­rally, the high­est paid person's opin­ion wins out. Hence the power of the HIPPO.
But, when you have a 3-dimensional, fleshed-out Per­sona that rep­re­sents the customer's use-case, buy­ing moti­va­tions, and descision-making style and cri­te­ria, you're no longer forced to argue your opin­ion vs. the HIPPO. You can now resort to the persona's opion. And since the per­sona rep­re­sents the cus­tomer (and there­fore sales), that becomes the one opi­o­nion capa­ble of trump­ing the HIPPO.
Com­bine the power of the Per­sona with the magic of lets do an exper­i­ment, and you've got the key to push your best work past the HIPPO. The per­sona lets you argue why your idea is mean­ing­ful to the cus­tomer, and the test gives your idea a fair chance at prov­ing itself with actual customers.
Build Your Own Per­sonas
&

Learn From The Best
So now all you need to do is craft and get buy-in for your personas.
And for­tu­nately for you, THE experts in the field of persona-based mar­ket­ing have just cre­ated a short, how-to on doing just that in the form of an easy to read kin­dle book avail­able for just $2.99.
It's called Buyer Leg­ends and if you buy it now, you can have a set of per­sonas fin­ished within a few hour's work.
Need help sell­ing your ideas/ads/campaigns/strategies/initiatives?
Down­load your copy of Buyer Leg­ends now. Then use the magic words.
P.S. As a "side ben­e­fit," per­sonas will not only help you sell your bril­liant ideas, they'll also help you cre­ate more of them 
P.P.S. If you're too cheap to pay $2.99 for the book, my Wiz­ard of Ads col­league (and all-around good guy), Tim Miles, is giv­ing copies away, no strings attached.