Fair Warning: this post explores some not-so-noble aspects of human nature and how you could (maybe even should) get them to work for you when planning your advertising strategy.
If you're not comfortable with that, skip this post, OK?
So let's start with two "givens" most of you already know:
Decisions are made emotionally, not logically
Now connect the dots:
The only emotions that reliably inspire action are those that affect self-image.
Joy is a wonderful emotion, but since it doesn't touch on self-image, it won't reliably inspire action. Happy, satisfied people don't buy much.
So what actions do touch on self image? According to Aristotle, they are:
Anger & Fear
Patriotism
Emulation
Fear comes from the threat of loss or damage, and Anger is basically a defense against ego threats. If you threaten a person's identity, you'll get fear and anger — emotions which can be channeled towards action aimed at defending against that threat. When one "adds insult to injury," it's the insult which provides the greater ego threat, and therefore provokes the retaliation.
Patriotism (AKA, Tribalism) acts on identity through group membership. People routinely buy things to proclaim their membership in this or that tribe. Or sacrifice to protect their family, tribe, country, etc.
Emulation (AKA, Aspiration) touches on what we wish we were and hope to become. One buys Air Jordan's because one wants to "be like Mike." Similarly, we use the products our gurus use in order to become more like them.
Obviously, tribalism and emulation can overlap quite a bit. One can certainly buy an Apple laptop as much to emulate the creative crowd that tends to prefer them, as to signal one's own membership within the Apple tribe.
The Karmic Counter-Balanced for Honest Business People
But how do you use this for small business advertising?
First, I think these things work best when used for premium (and premium priced) products and services.
Heck, I'd even venture to say that they're a sort of a karmic counterbalance to the uphill battle most honest-goods, premium-priced business people face when it comes to human nature.
Trying to convince people to pay more now because it'll pay off in the future is a hard sell.
That desire for immediate gratification is human nature too, and it works against the honest business man. The same thing can be said of our desire to compare things based on easily compared and quantifiable numbers (like price) rather than a nuanced appreciation for overall quality.
So let's say you are the high quality and premium priced option in your market. How do you counter-balance those biases of human-nature that push prospects toward low priced options?
Is it enough simply to talk about your own high quality standards and product (or service) advantages?
Well, if you're a fan of Ogilvy's "Positively Good" theory of advertising, you might think so. And perhaps that option would be partially effective.
But taking that approach falls short if your ads aren't fully engaging prospects' self-image and evoking action-oriented emotions.
A straight claim of features and benefits frames the buying decision in terms of cost vs benefit instead of identity.
Leveraging the Power of Us vs. Them
If you're going to make a play for identity then you have to show that those product advantages are there because you, the owner, INSIST on them. And you insist on them because of the values you hold and the kind of person you are.
The other companies' owners don't insist on them because of the values they don't hold and the kind of people they aren't.
So while I understand that it's not nice to urge business owners to take shots at the competition, the reality is that if you want to create limbic-level contrast between you and the low-priced competitors, this is the strategy to use.
Those competitors already have human nature working for them in the form of instant gratification and decision-making bias.
And they're already busy claiming to be "just as good, but cheaper" (or 90% as good for half the price).
So either you're going to let them successfully make that claim, or you're going to counter their attempt to leverage human nature against you by tapping into the greater power of identity-based emotion.
Meaning that your best defense is to brand those competitors as morally tainted. "Those people don't share our tribe's values, and their product suffers for it."
If moving from "they don't make the same decisions I make, therefore they have a lesser character" seems like a bit of a stretch, don't worry, humans are hardwired to think that way. Social scientists even have a name for it: the fundamental attribution error.
And when you do it right, not only will that cognitive bias allow you to play on identity, it will evoke the necessary emotions of tribalism/patriotism — are you like me, or are you like those other guys?
Simply divide the world into people like you, who identify with your values, and those who aren't and don't; Us vs. Them.
Increasing the Limbic Contrast
Now here's how to put this strategy on steroids (while also getting a bit closer to "the dark side of the force" that I warned you about): bring in Anger.
See, it's not enough to simply point out that the competition uses lower quality materials, cheaper manufacturing methods, and shoddy shortcuts. Hey, what's wrong with having a lower priced option on the market, right?
You have to give motivation to those acts — motivation that would threaten the ego and identity of the customer.
In other words, you have to provide the insult to the potential injury that your competition would inflict on the unsuspecting buyer. That is, you have to provoke anger.
Those competitors aren't doing those things to lower costs. They're doing them to screw you, the customer, over. And they're laughing about it all the way to the bank.
They know that their product or service is less likely to give you, the customer, the end benefit you want — the benefit you are rightfully paying for. They know that their product or service might fail you in the worst possible way. And they don't care. Because if you're stupid enough to be fooled by them, then (as they see it) you're their rightful prey.
So do you want to take a chance with those assholes who are laughing at you behind your back? Or do you want to invest in the sure thing, provided by people who believe what you believe, and who genuinely care about doing right by you?
See how that works?
A Word About Ethics
Obviously you ought not to demonize an honest business who is simply aiming to sell at a lower price point than you.
Not only is that wrong, it's bound to backfire in relatively short order.
But if your competition really is selling an inferior product, cutting corners, and engaging in false advertising — and relying on some of the downsides of human nature to get away with it — then this is the best way to:
Level the playing field,
Call them out on their shenanigans, and
Stomp their low-priced butts into the ground.
Just remember: with great power comes great responsibility.
And harnessing peoples' anger, tribalism, and emulation — their emotions of Us vs. Them — provides a great deal of persuasive power.
Because it's your business, it's natural to see the drama surrounding what you do from your perspective — as if your business is the star of the show.
It's natural, but it's also a huge mistake.
You are NOT Cinderella. You're the fairy godmother.
You're not even in the picture for most of the film, except when your customer desperately needs you. Then you swoop in, save the day, and exit stage left.
Like this:
That means your business will never be so loved as in that one magic moment, immediately after you've saved the day.
That's the Bippity-Boppity-Boo moment.
And unfortunately, you're probably letting that moment slip by unrecorded, un-leveraged, wasted.
Here's what you should be doing instead:
Recording a testimonial (along with permission to use it)
Getting a picture of the happy client with the finished product or service
Getting before and after photos
Posting the testimonial and/or photos to Social Media, with the client tagged in them.
And that last item is especially important for what I typically call "unsexy" businesses attempting to use Social Media.
Sexy businesses are the kind that touch on customers' passions and addictions: fashion, food, drink, sports, hobbies, etc.
People want to talk about wine and chocolate and skiing and gourmet cooking even when they're not in urgent need of them.
Unsexy businesses are typically about lights and pipes and maintenance and cleaning.
The Social Media mistake for unsexy businesses is to try to "engage" people in the fascinating world of transmission repair, plumbing, HVAC, roofing, etc. They want to pull people into their social media circle and then tell them stories where the business is the star attraction.
It almost never works because your business isn't Cinderella and unsexy businesses have no star attraction (aka, sex appeal).
Remember, the customer is the star; you're the fairy godmother. So co-opt your customers' social circles by making the story about the customer during the business's Bippity-Boppity-Boo moment.
People don't care to read or hear about unsexy businesses, but they DO care about their friends.
When you make their friends the star, that creates interest, lets you showcase your fairy godmother powers, and harnesses the power of social proof at the same time.
If your customer's Social Media friends are exposed to enough of this, they'll come to think of you first and feel the best about you when they need those same services.
When you hog the spotlight, you lose. When you make the customer the star, and own your roll as the fairy godmother, everyone wins.
You have at least one late night host that you probably feel as if you "know," even if you've never met them.
The time you spend listening to that person's voice as they interview others, tell jokes, and discuss their thoughts makes them feel as familiar and comfortable to you as a friend.
And it's not just you; it's all of us — we all have this one-sided relationship with at least some celebrities.
Psychologists even have a term for it: Parasocial Interaction. And if you really want to understand it, and how it's important to business, watch this video: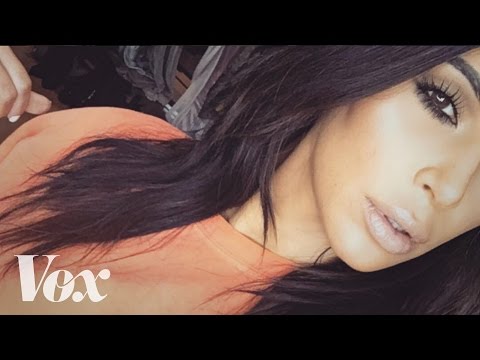 For the record, no, I'm not recommending you adopt a Kardashion-esque strategy for influencing your customers.
I am suggesting that being your company's spokesperson in your ads, and having people hear your voice on the radio or tv, multiple times per week, week after week, and year after year, will develop an effective amount of parasocial influence.
People will come to feel as if they know you, and have a good sense of what it would be like to buy from you.
That means they'll be more comfortable doing business with you than anybody else.
And over time, that can add up to a lot of money.
But only if you're on the air doing something other than incessantly pitching the customer, or (even worse) screaming "sale, sale, sale!"
If you do that, they might still feel as if they know you — they'll just want to avoid you.
Radio people talk about theatre of the mind a lot. And they should!
It would be better if they used the strategy as much as they talk about it, but it's an important concept nonetheless.
Here's the late, great Stan Freberg's explanation: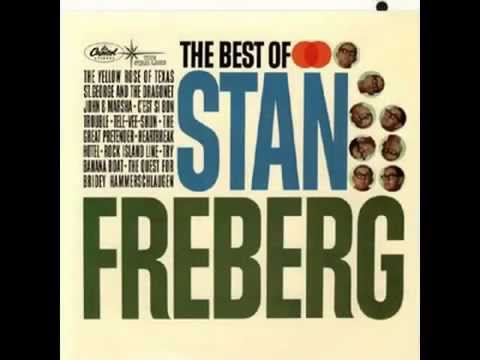 And if you're interested, compare these two scenes, one as a radio drama, the other as a Hollywood production and tell me which engages you more fully:
Audio clip: Adobe Flash Player (version 9 or above) is required to play this audio clip. Download the latest version here. You also need to have JavaScript enabled in your browser.
But is theater of the mind limited to radio?
Of course not. It's just that when this technique is used in visual mediums we tend to call it Frameline Magnetism or Closure or the Kuleshov Effect.
Here's a current print ad campaign making excellent use of Theatre of the Mind:
And since this campaign came straight out of Mad Men, I'll let Don Draper explain it:
So…
Got any Theatre of the Mind in your ads?
"A woman asks little of love: Only that she be able to feel like a heroine." ~Mignon McLaughlin
I like this quote not so much for what it says about women, per se, but what it says about human nature and advertising.
We want companies and products that make us feel and let us be seen the way we want: heroic, smart, hip, sexy, caring, etc.
And how we want to be seen usually has as much to do with temperament and tribe as gender.
Guardians/Methodicals/SJs want to feel and be seen as dependable, respectable, and judicious

Idealists/Humanistic/NFs want to feel and be seen as benevolent, creative, growth-minded, and inclusive

Rationals/Competitives/NTs want to feel and be seen as masterful, self-directed, and ingenious

Artisans/Spontaneous/SPs want to feel and be seen as lively, high-impact, courageous, and worthy of attention.
If your advertising and products help scratch that itch, you'll find customers that love you for it.
How does your advertising and product help people feel?
P.S. Mignon McLaughlin has lots of great quotes. Here are two more with advertising lessons baked into them:
"Even cowards can endure hardship; only the brave can endure suspense."

"No matter how brilliantly an idea is stated, we will not really be moved unless we have already half thought of it ourselves."
First, if all you want are the two slogans, you'll either have to wait to the end, or scroll to the bottom.
Second, this is sort of an anti-reason-why advertising screed. So if you love, love, love Unique Selling Propositions, here's fair warning that this post might piss you off.
And let me confess: I like reason-why advertising. I really do.
There's a part of me that believes nothing beats a straightforward offer of benefit that can't be matched by the competition.
15 minutes could save you 15% on car insurance? Solid!
But…
As ad man and copywriter, I can't deny two obvious truths:
It is vanishingly rare for a local business to have an un-contestable reason why
Even when they DO have one, it's usually not sufficient to persuade people to buy
The reasons for this are multiple.
The nature of competition dictates that a key selling feature that really wins sales will very quickly become adopted by the competition. In 1984 Dodge introduced the modern minivan and it sold like hotcakes; in '85 Chevy released their own minivan, and by 87 everyone had one. And how long did it really take before every airline and every credit card had an air miles program?
When a local company's product or service IS superior, it's usually due to scores or hundreds of smaller improvements, rather than some silver bullet feature that can be easily pitched or demonstrated in an ad
Just because something is true, that doesn't mean the public is required to believe it, let alone to act on it.
So it boils down to this: if you want to write advertising that works, you're going to have to do it even when you don't have a reason-why appeal.
Even more importantly, you're going to have to accept that all of the reasons-why you do have can only serve as a support for your main appeal — reasons why can never be the main appeal by themselves.
What should you use instead of reasons why?
Let's start by looking at:
Satisficing & The Positively Good
For the vast majority of purchases, customers aren't driven to get the very best, most optimal product or service at the lowest possible price.
Optimizing a purchase demands more time, energy, and attention than anyone can spare for 99% of purchases.
Instead, people simply want their needs filled and hoped-for benefits granted at a reasonably fair price.
In other words, people practice what economist Herbert Simon calls "satisficing." A good enough solution that requires little thought or energy is, well, good enough — it's the one that wins.
This isn't just kind of important, it's crucial. So let me spell out the implications:
Most customers are willing to pay more to be sure; it's most important for them to be sure they bought the right thing and will get the benefit they are after with only one purchase and attempt at use; saving money or getting an extra few percent of performance from a purchase are significantly less important.
A good enough solution that comes to mind first and is easy to arrange will get the sale before a better solution that requires research and effort.
Most customers will pay for convenience and the elimination of risk and hassles; they have more money than time
As long as your price is "fair," it is low enough, and what's fair for the sure thing is significantly more than what's fair for a bargain of questionable quality.
So the goal is not necessarily to convince prospective customers that your company is the absolutest bestest thing that ever was; the goal is to convince the customer that your product or service is, in the words of David Ogilvy, "positively good."
Allow me to quote from Ogilvy on Advertising:
"My partner Joel Raphaelson has articulated a feeling which has been growing in my mind for some time:

'In the past, just about every advertiser has assumed that in order to sell his products, he had to convince consumers that his product is superior to his competitor's.

This may not be necessary. It may be sufficient to convince consumers that your product is positively good. If the consumer feels certain that your product is good, and is uncertain about your competitor's, he will buy yours.

If you and your competitors all make excellent products, don't try to imply that your product is better. Just say what's good about your product — and do a clearer, more honest, more informative job of saying it.

If this theory is right, sales will swing to the marketer who does the best job of creating confidence that his product is positively good.'

This approach to advertising parity products doesn't insult the intelligence of consumers. Who can blame you for putting your best foot forward?"
When your advertising focuses on making you the positively good, you reassure prospective customers that they really will get the benefit they're after — so long as they buy from you.
You help to eliminate the risk of buying the wrong thing or being disappointed with a purchase. And people truly are willing to pay more to eliminate those risks.
Even better, you get the chance to show people how you represent "the honest goods."
As I've said before "Even a vicious criminal wants his gun manufactured by a virtuous man," which is to say that demonstrating and dramatizing virtue on the part of the product, manufacturer, or service provider is often enough to move the needle.
And this brings us to Bonding & Identity
Bonding & Identity As The Real Reason-Why People Buy
When you claim your product or service represents "the honest goods" and that you are, in turn, a virtuous business, you aren't just helping to establish your offer as more of a sure-thing, you are also making an appeal to values and identity.
Customers that identify themselves as honest people want to own honest products and do business with honest companies, simple as that.
And if "honest" or "virtuous" seem preachy, you can always substitute "authentic" if you want. Or most any value, for that matter.
Because while needs may dictate much of WHAT we buy, identity determines which TYPES of things (aka which brands) we buy:
You need new jeans, so you buy a pair. But you're not paying 4X the price of a pair of Levi's 501s for fancy-schmancy selvedge denim because of need; you do it because of values and identity — how those jeans make you feel and what they say about you to the world.
You may need a large family hauler, but you don't buy an SUV over a minivan, or a Mercedes over a Chevy because of need, you do it because of identity.
You may need a new smartphone, but chances are the brand you buy will likely have more to do with the way you see yourself than with the particular features and pricing on the phone.
So it makes sense to advertise in a way that helps people understand and identify with your values, rather than trying to hammer home some kind of reason-why Unique Selling Proposition.
As my marketing mentor says: "We buy what we buy to remind ourselves – and tell the world around us – who we are."
The Marlboro Man doesn't tell you why Marlboros are so much better than other cigarettes, his ads just quietly imply that he's the kind of guy who smokes Marlboros, and if you're also that kind of guy (or want to be that kind of guy), you should smoke them too.
This Entire Article Summed Up In Two Slogans
My two all-time favorite slogans are:
Ronseal's "Does exactly what it says on the tin"
Heckler & Koch's "In a world of compromise, some don't"
Think of Ronseal's slogan as the perfect embodiment of "The Positively Good." They're not trying to tell you that their wood stain is the bestest most-awesomest wood stain ever. They're promising you that their stain will do what you want it to do, no questions asked, so you can be sure of what you're getting.
And think of H&K's slogan as pure Identity. If you're a no-compromise kind of guy, you should be buying H&K's guns, because they're a no-compromise kind of company that makes no-compromise firearms.
In my opinion, the majority of local businesses could simply re-imagine and re-word these slogans and come up with a more powerful branding campaign than whatever BS, over-hyped reason-why advertising they are currently running.
P.S. If you have solid reasons-why, you don't have to ignore or hide them. Just make sure they work to support your primary claims of Identity and being "Positively Good." Make them the proof elements for your persuasion, rather than trying to force them to do the entire job all by themselves.