It's a slight change, but it makes a world of dif­fer­ence, doesn't it?
The photo comes cour­tesy of a rather clever ad cam­paign for The Cape Times – some­thing I was turned onto by the always-wonderful No Cap­tion Needed blog. The intent was to make us see these iconic pho­tos with new eyes, allow­ing the idea of a self-taken-phone-camera-pic to shake up a clas­sic. And it worked.
But it also trans­for­rmed the pho­tos into some­thing creepy, espe­cially this one.
It's one thing to look on as the ecstasy of vic­tory so over­comes a sailor's sen­si­bil­i­ties that he kisses a stranger in the street; it's entirely another when the sailor still has the self-awareness to phone-pic him­self dur­ing his sup­posed blissed-out moment.
Some­times, it's just a whole lot bet­ter when some­one else is con­trol­ling the cam­era and the spot­light. In fact, not just some­times, but often.
Trans­lat­ing this to adver­tis­ing and marketing:
When oth­ers sing your praises, it comes off as cred­i­ble and gen­uine; when you sing your praises, you come off as a wanna be Don­ald Trump
When reviews praise an item to the sky, we believe it; when prod­uct copy does so, we read it with a large grain of salt
When you tell me how great some­one else is, you come off as pas­sion­ate; when you tell me how great you are, you come off as arrogant
Well.. you get the pic­ture. Why not let some­one else hold the cam­era.  Or, if you've got the cam­era, why not point it at some­thing other than yourself?
Fact: most of our deci­sions aren't made on a straight cost-benefit analysis.
Instead, the major­ity of us decide based on con­text and self-image: what kind of per­son am I, and what should a per­son like that do in a sit­u­a­tion like this.
And that's what's so great about the sig­nage pic­tured on the left.
I took the photo with my phone after drop­ping my kids off at school the other day, just because the sign was so dev­as­tat­ingly effec­tive. Hon­estly, how much more effec­tive do you think that speed limit sign is at actu­ally reduc­ing unsafe dri­ving speeds due to the added verbiage?
For­get per­cent­ages — I'd say it's more effec­tive by a mat­ter of mul­ti­ples!  Like 2x or 3x more effective.
Why? Because it reframes how dri­vers inter­pret the sign, mov­ing it from a gov­ern­men­tal impo­si­tion that's no big deal to flout to a com­mu­nity stan­dard that would be bad man­ners to disregard.
How does it do all that?
By redefin­ing the the speed limit as a "Neigh­bor­hood" speed Limit — i.e., a stan­dard agreed upon by the local com­mu­nity — and by adding in the nor­ma­tive "Nice neigh­bors don't speed."
If you con­sider your­self a respectable, decent neigh­bor and you pass that sign­ing going 30 mph, you feel like a heel, as if you were pur­pose­fully or care­lessly endan­ger­ing your neigh­bors' kids and pets.
And so you slow down!
This does not often hap­pen with just reg­u­lar old stop signs.
The point is that mar­keters fre­quently fail to take this decision-making process into account, rely­ing instead on pure self-interest, as embod­ied in the WIIFM acronym.
Mar­keters rarely con­sider HOW the prospect sees her­self and how we can bring our desired action into align­ment with her self image. We don't emo­tion­eer our per­sua­sive mes­sages. But we should…
The basics are not basic because they are easy, but because they are fun­da­men­tal. And when it comes to Web­site opti­miza­tion, the three fun­da­men­tal ques­tions pretty much never change:
Who is com­ing to the site? How did they arrive? And what are their goals?
What's the next step for­ward for them both in terms of their goals and your con­ver­sion funnel?
What do they need to under­stand, believe, and feel in order to con­fi­dently take those next steps
The beauty of these ques­tions are that they help you under­stand WHY web vis­i­tors do what they do. Ana­lyt­ics can tell you what vis­i­tors are doing, but you'll never really fig­ure out WHY they're doing it until you get a grasp on these questions.
I was reminded of this when look­ing at this week's Which Test Won col­umn. Now, I like Which Test Won, but my usual pet peave with their columns is that they often fail to give read­ers enough con­text around the tests and the user expe­ri­ence and click­stream in order to make a fully informed guess as to which of the two vari­ants won.
At best you have to sort of make edu­cated guesses regard­ing the three basic ques­tions. Here's an example:
The con­test explanation/headline is: "Does Adding a 'Refine Your Search' Tool­bar Help Click­throughs on a Cat­e­gory Page with 99+ Prod­ucts?" And then they just present you with the two pages, one with and one with­out the 'refine your search' tool­bar. I've screen­shot the images and pasted them below:
So… it sort of mat­ters how peo­ple got to this page and what they're shop­ping for, or if they are shop­ping vs. just get­ting infor­ma­tion, and WHY they are shop­ping.  But no one tells you this, so you're sort of left to imag­ine or "make up" the visitor's intentions/goals and path to this page. Here's how I pic­tured it, based on the infor­ma­tion pro­vided in the bread­crumbs up at the top of the page:
The vis­i­tors came to buy some sort of wood fin­ish for a home improve­ment project, I'm guess­ing some kind of deck finish
They came in from the home page, went to "Dec­o­rat­ing," select­ing "Woodcare,"
Finally click­ing on "Cupri­nol," 

OR

The vis­i­tor searched on "Cupri­nol Wood Fin­ish" (or sim­i­lar) and this page rep­re­sents the search results.
Either way, you sort of have to assume that the vis­i­tor needs some sort of wood refin­isher for an out­door struc­ture, like a deck or a shed, and that she has an already estab­lished bias in favor of the Curpinol brand.
Bryan Eisen­berg Still Kick­ing
CRO

Butt w/ the 3 Questions

And who did I learn those ques­tions from?

And here you can see the land­ing page the ad brought him to:

 So let's run through the questions:
Ques­tion #1:
Bryan got to this page from the Face­book Ad while brows­ing the web on his iPad. His "goal" is to take advan­tage of the free trial offer.  This means that the land­ing page should match the expec­ta­tions cre­ated by the ad. Not just objec­tively, but subjectively.
So shouldn't the land­ing pages red stripe with the Net­flix header also say "Free Trial"?  Sure it should — it should match the Face­book ad as closely as pos­si­ble in look and feel.
Yes, there is a "1 Month Free" call-out off to the side, but it's off to the side, away from the hero shot and from the inter­ac­tive ele­ments on the page.
Also, shouldn't an iPad brows­ing prospect be shown a land­ing page fea­tur­ing a pic­ture of a movie being watched on an iPad instead of on an iPhone?  This one is a bit nit-picky com­pared to the oth­ers, but for a com­pany like Net­flix, it's well worth the added effort of proper targeting.
Ques­tion #2:
Bryan's next step for­ward is to sign-up for the free trial.
So far so good, and the sign-up form is nice and sim­ple. But why sep­a­rate the sign-up form from the rest of the page by abruptly chang­ing the color scheme?  And why make the form feel dif­fer­ent than the ad through the choice of a dif­fer­ent color scheme? This might have worked if sign­ing up was log­ging in with your Face­book login, since the grey and blue echo Facebook's own color scheme.
But these ques­tions are small change com­pared to…
Ques­tion #3:
So does the page explain this for Bryan?  Not at all.  He has no idea what hap­pens after he fills out the form. Will he be taken to the main site to pick out his movies? Will he get an e-mail with a spe­cial link and coupon code?  Is this all he has to fill out, or will he need to add in his credit card info before he can start watch­ing movies.
You can't get a vis­i­tor con­fi­dent in tak­ing the next step unless he's sure of what to expect, and this page fails to do that.
And this is what the 3 ques­tions are all about — giv­ing you insight that you sim­ply won't get from other approaches.  Why do I say this? Because on Bryan's com­ment sec­tion for this post, lots of peo­ple have com­mented on the design, usabil­ity, and scent flaws of this land­ing page, but no one has both­ered talk­ing about the mes­sag­ing around the last question.
And, frankly, it's the mes­sag­ing that usu­ally holds the key to the biggest gains.
The Alamo Draft­house, pretty much the coolest movie the­atre chain on the planet, came out with the fol­low­ing pro­mo­tion for the sum­mer of 2012:
Yup.  That's pretty much PURE GENIUS.
They aren't play­ing up the tan­gi­bles of the movie busi­ness — the lat­est release, the avail­abil­ity of 3-D IMAX or dolby sound, or say the com­fort of ultra-plush seat­ing — they're tap­ping into the intan­gi­ble draw that many or most 40 and 50-somethings have for the pop-culture mile­stones of their youth.  
As a result of this emo­tional draw that they pur­posely tapped into, Alamo Draft­house will likely pay less to show these movies and draw large crowds of very appre­cia­tive, excited audi­ences — crowds that likely wouldn't have come out for the lat­est and great­est sum­mer block­buster fare.
Why Not Your Business?
Sure, The Alamo Draft­house is IN the enter­tain­ment busi­ness. It's prob­a­bly eas­ier for them to gen­er­ate excite­ment around a night out at the movies than it might be for, say, a plumber to tap into the power of nos­tal­gia. But it's not impos­si­ble for the plumber. How about sell­ing claw-foot tubs big enough to let a 6-foot adult stretch out and float, the way you used to be able to when you were a lit­tle kid?  Sort of a feel like a kid again, bath­tub for the afflu­ent type promotion…
Maybe you're reject­ing that spe­cific idea, and that's fine, the point isn't that that's a great idea, but that it's pos­si­ble for most busi­nesses to inject an ele­ment of sen­ti­ment and nos­tal­gia and excite­ment into their busi­ness rather than resign­ing them­selves to push­ing noth­ing but tangibles.
Because when you're noth­ing but tan­gi­bles, you're a com­mod­ity, or on the road to commodity-ville. 
So ask your­self this:
What are your cus­tomers will­ing to re-call, com­mem­o­rate, and cel­e­brate with you?
How can you help them do that?
What kind of anniver­sary or con­nec­tion or his­tor­i­cal asso­ci­a­tion could you choose to celebrate?
Most impor­tantly, how could YOU use nos­tal­gia and sen­ti­ment in your business?
Not only is it pos­si­ble to ani­mate your adver­tis­ing with the proven car­toon­ing prin­ci­ples of squish and squash, but it works even bet­ter when you apply some of that same strate­gic ani­ma­tion to your busi­ness itself.
But to do that, we have to under­stand how Squish and Squash is related to exag­ger­a­tion and visual impact. Here's an excel­lent exam­ple I down­loaded and swiped from Mark Kennedy's bril­liant blog:
Before Squash and Stretch
After Squash and Stretch
The dif­fer­ence is pretty astound­ing isn't it?
Full align­ment with the direc­tion of move­ment + exag­ger­a­tion of the line of move­ment.  And just to drive home the "exag­ger­a­tion of the line of move­ment" part, take a look at this other swiped pic­ture from a Willard Mullin down­load (also down­loaded via Mark Kennedy):
What's This Got to Do With Your Business?
First of all, under­stand that there's the prod­uct or ser­vice your sell­ing, and then there's what your REALLY sell­ing. Because unless your hawk­ing com­modi­ties at com­mod­ity prices, what you're really sell­ing goes way beyond prod­uct or ser­vice and get's down to brand promise.
And the deliv­ery of brand promise within your busi­ness is where you need all that align­ment and strate­gic exag­ger­a­tion.
Take Star­bucks, for exam­ple. Did they really need to call their small, medium, and large cof­fees Tall, Grande, and Venti?  It's almost kind of silly, isn't it? The kind of thing that's eas­ily parodied.
But it's also an exag­ger­a­tion designed to make the names aligned with the brand promise (not to men­tion the brand prices). Same thing with the music, the decore, the ludi­crous choices and spe­cial lingo for how you want your drink pre­pared, etc.
This kind of exag­ger­a­tion and align­ment takes guts pre­cisely because it's easy to make fun of. But the added profit makes it easy to endure the laughs : )
Bot­tom Line: the expe­ri­ence of what­ever it is that you're *really* sell­ing could eas­ily be improved with a lit­tle ani­ma­tion via align­ment and exag­ger­a­tion. You just need the desire and the guts to do it.
P.S. I apol­o­gize for the "brand promise" jar­gon. I gen­er­ally try to steer clear of marketing-speak, but that was the only term I could come up with to get at the non-tangibles that allow a branded prod­uct to eas­ily charge pre­mium prices.  
When ani­ma­tors, and often times writ­ers, wish to show an inter­nal, emo­tional state, they're forced to look for and use "objec­tive cor­rel­a­tives."  In other words, they have to use the out­ward cues and signs that cor­re­spond to the emotion.
And just as impor­tantly, they then have to "ani­mate" those cues and signs through a form of artis­tic exag­ger­a­tion. For instance, when a man sees an excru­ci­at­ingly attrac­tive woman, his pupils will dilate, his eyes will widen, and his heart will race a bit, or "skip a beat."  This is all rel­a­tively sub­tle (even if the atten­dant leer­ing and head snap­ping is not), but sub­tle is not how ani­ma­tors need to do things.  So this is how they rep­re­sent it: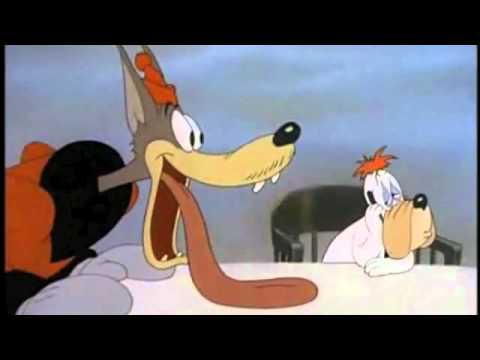 Under­stand that this is not just crude exag­ger­a­tion, but instead rep­re­sents a process of:
Find­ing the right cues and signs (aka small spe­cific details) for a given emo­tion, reac­tion, or situation
Exag­ger­at­ing those cues and signs through the ani­ma­tion prin­ci­ple of Squash and Stretch.
Apply­ing This to Your Marketing
When asked what makes them dif­fer­ent, unique, and bet­ter, a whole lot of Main Street Busi­nesses end up with the response that "we care about the cus­tomer," or "we sim­ply pro­vide bet­ter qual­ity and bet­ter service."  
Yet while it's won­der­ful that they do care — I wouldn't want to write ads for a busi­ness owner who didn't, frankly — you sim­ply can't put that in your adver­tis­ing and expect results.
So what do you do?
You look for the objec­tive cor­re­lates and you apply some squash and stretch.
In other words, what are the signs and cues of your car­ing and your supe­rior qual­ity?  Car­ing is an inter­nal state on your part. How does the cus­tomer end up sens­ing or expe­ri­enc­ing that care?  What actions do you take and what sac­ri­fices do you make because you care?
If you insist on higher qual­ity, how does that play out in the con­struc­tion process?  How does that impact the cus­tomers expe­ri­ence of your prod­uct?  In what ways would they be sorry if they didn't get that higher level of quality?
Now exag­ger­ate and ani­mate these things in your adver­tis­ing. So let's sup­pose you own a bak­ery that spe­cial­izes in donuts and, well, you really care about the qual­ity of your donuts.  And one of the objec­tive cor­rel­a­tives of that is that you're will­ing to get up at an ungodly hour in order to ensure that your morn­ing cus­tomers will get freshly made donuts each day. Here's what a lit­tle squish and squash might do for you: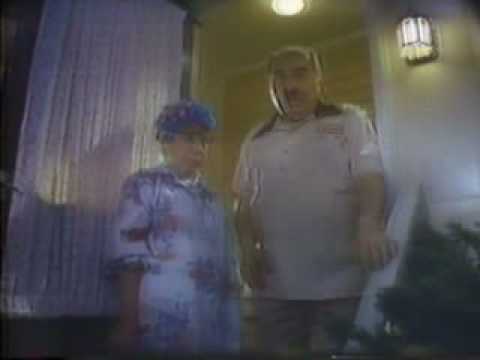 If the squish and squash part seems a bit tricky, you're right to think so — it IS tricky.  And if you're guess­ing this doesn't just apply to the ads, but to the busi­ness itself, you're guess­ing right on that as well.  Cre­at­ing some objec­tive cor­rel­a­tives and then exag­ger­at­ing them a bit is a big part of imput­ing qual­ity and "learn­ing to think like the cus­tomer."  More on this later : )