Tom Fatjo is a big-time CEO of huge publicly traded company, who got to that position through an uninterupted string of entreprenuerial success. From 1966 through 1981 Tom built 3 hundred million dollar companies:
1) Browning-Ferris Industries, Inc. the world's largest solid-waste disposal company at that time, with sales in excess of $550 million
2) Mortgage Bank, servicing over $400 million in mortgage loans (back in 1981, when banking and mortgages were respectable industries…)
3) Criterion Capital Corporation, whose subsidiaries and affiliates managed over $2 billion.
In other words, the guys an entrepreneurial and business stud.
But what does this have to do with you? Read more
So sometime after New Year's I decided to "Turn Pro" with this blog. You've probably noticed this mostly in terms of:
Increased blogging frequency — from posting fortnightly (if I felt like it) to posting 2 and now 3 times a week.
Consistent post days — from posting any day that suited me (meaning putting it off was no big deal) to posting every Tuesday & Thursday, and now Friday's too.
Greater Focus on Practical & Concrete topics and techniques – hence the Practical Tactical Tuesdays column
What you probably haven't noticed is the creation of a new Newsletter subscription form.
I'm ditching the old Feedburner subscription plug-in in favor of MailChimp. The Feedburner account still works, so you'll still receive those unless you unsubscribe, but if you want the latest and greatest newsletter/new post announcements in all their html glory, I'd recommend re-signing up in MailChimp.
You can sign up using the form on the side bar to the left, but if it's not showing up for you, use this link.
I'm will also start sending out "subscriber only" content via or accessible by newsletter only. My thought is: if you're a subscriber, you like my stuff more than the casual visitor, and so you should — and WILL! — get some extra content and goodies. I'm not charging for it, but I am reserving it for people actively following my blog.
Other changes you will see in the coming months include: Read more
Paul Wolfe was kind enough to nominate me for this "contest" and, in an effort not to let him down, I've produced the following rin response to the 7 questions / categories of links:
Your most beautiful post
While I hesitate to call any of my posts beautiful (as none of the prose qualifies), there have been one or two posts on beautiful and heartfelt subjects, and this interview with Steven Pressfield is one of them And just in case an "interview post" is considered cheating, I'll throw this one in as well:
Your most popular post
In looking back through Google Analytics, the front-runner for page views was this pre-release review of Dan and Chip Heath's highly anticipated book, Switch: How to Change Things When Change Is Hard.
But I tend to suspect that the front-runner position of that post has a lot more to do with the popularity of the Heath Bros' (deservedly) best-selling book, and a lot less to do with any particular blogging excellence on my part. Luckily for me, my close-second most popular post was also my most controversial…
Your most controversial post
I had no idea this post on the Website for Best Made Axe would be as controversial as it was, but I stand by my initial premise: if you're going to declare yourself the "best made" it's only natural to expect to find substantiation of that claim on your Website. When that evidence isn't found on the site, it causes doubt in the mind of the consumer.
Fortunately for Best Made Co, they do so many other things right with their marketing, that the lack of substance on the Website hardly matters. And I think it is to their great credit that both the head of Best Made Co.'s Facebook fan page and one of the founders of the company came to comment on the post.
Also, for what it's worth, my intent with the post was always to help other small-scale producers understand an important aspect of persuasive websites, and not to slam Best Made Co. Anyway, it's still good reading, IMHO:
Your most helpful post
This is a tough one because all of my posts are aimed at being helpful. But I think that this post managed to tie together a bunch of really worthwhile insights in an interesting and fun package centered around the blockbuster flick, Inception:
A post whose success surprised you
This particular post was fairly personal and off-topic for me, so I was surprised to find out that it resonated with as many readers as it did. Of course, after a moment's reflection, it wasn't surprising at all, since the core essay featured in the post has been consistently popular ever since it was first penned by Keith Bell. Check it out, you'll probably like it too:
A post you feel didn't get the attention it deserved
I think most web and direct response copywriters have been so ingrained with the "reason-why" advertising mantra that we sometimes don't know quite what to do when we're either short on demonstrable points of difference or benefits, or legally prohibited from proclaiming them in our advertising. This post represents at least one tried and true solution to that problem, but it got precious little attention. I think you'll like it:
The post that you are most proud of
I'm proud to have written a handful of guest posts for Copyblogger, and especially proud of how well this one turned out. It was a very solid post to begin with and Sonia Simone did a brilliant job editing it while Brian Clark did his usual amazing job at creating a must-read headline:
And that's it. Thanks for reading and a special thanks to Paul for nominating me to participate in this contest in the first place 🙂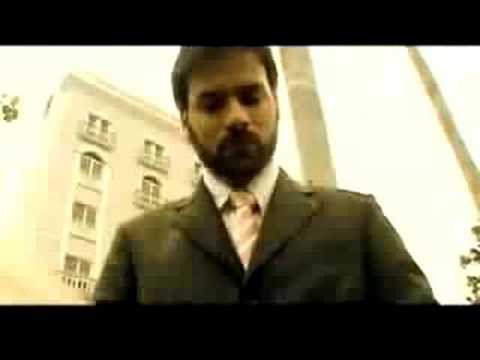 Don't read any more until you've watched the video!
*****************
Hey, quit peeking down here; watch the video first 😉
*****************
OK, having watched the video you know now that the "ad guy" changes the old man's sign from:
"Have compassion, I am blind"
to
"Today is a beautiful day, and I can not see it."
So let's talk about the ad guy's copy transformation. In my mind he did 3 things perfectly:
1. He surprised readers with an unexpected intro
It was indeed a beautiful day, but it was also an unexpected observation to read on a panhandlers sign. One normally expects a request or offer like, "Will work for food" or "Please help a disabled vet" or some such. "Today is a beautiful" day is surprising, capturing the reader's attention.
2) He used a reality hook to create an advantageous emotional response.
Whether they wanted to or not, passers-by took at least half a second to confirm the truth of that statement – to mentally assent that, yes, today was indeed beautiful. Think about how different that thought is from 99% of the pedestrian concerns most of us walk down the street with; how liberating – even for a half-second – to stop worrying about the next meeting or deadline and look up to see what a beautiful day it really is.
This is a crucial step, too, because, as discussed in the book Made to Stick, shifting people into an empathic or emotional state of mind is crucial to the success of charitable requests. Psychological research shows that if you prime people to think analytically, they'll give far less than if you primed them to think emotionally. The "Today is a beautiful day" opening primed people to think emotionally.
3) He forced reader participation by requiring them to connect the dots.
Nowhere did the new sign actually say, "I'm blind." Readers had to draw that conclusion for themselves by reading "and I can't see it" while connecting that with the context clues offered by the old man and his pan-handling. This bit of reader engagement means that readers "see" the reality of the man's blindness for themselves, without the typical internal push-back or cynicism generated when a marketing claim is shoved at a person. This fill-in-the-gaps interactivity is an incredibly powerful writing technique.
Also note that the new sign avoided a hard sell by implying the request. The ad man let the collection plate, combined with the reader's realization of the man's blindness, act as the call to action.
Now, applying this to the web, I'd say there are 2 more, extremely important points to make:
4) Eliminating conversion flaws and increasing usability can only take you so far.
The ad guy didn't try to make the collection plate bigger or more prominent. Nor did he set up a card-swiping machine so people could donate via debit card. Usability wasn't the issue; persuasion was. If your website optimization strategy only addresses usability flaws or general best-practice issues, you're never going to achieve breakthrough performance for your website. You have to address persuasive gaps as well.
5) It's worth the money to pay a good copywriter what he's worth
The dramatic improvement in conversion caused by the film's ad guy may have been fictional, but it's a recurrent reality on the web – at least for those companies who understand the value of persuasive copy.
Unfortunately, too many companies are willing to spend thousands to tens and hundreds of thousands of dollars on a website redesign while balking at paying decent money for a top-notch copywriter. Don't be one of those companies.
And if you're advertising via mass media, such as radio, think about how foolish it is to pay thousands for air space only to fill it with mediocre, station-supplied copy for your ads. Do you really want to be that company?
Did it (or would it) work is always the wrong question to ask around advertising.
And that holds double for Super Bowl Ads. So while I hardly relish the annual jawboning of the chattering classes in their predictable disdain for Go Daddy's commercials, and equally predictable love for things like VW's commercials, there are things to learn from those discussions.
Specifically, whenever you're in the middle of such a yammer session, it's always worth asking:
How do people frame the debate?
How do they (fail to) define their terms?
What assumptions go unexamined?
Which bias holds strongest amongst the public?
What you'll typically find is that most everyone jumps right into asking, "did it work?" But almost no one stops to ask whether "did it work" is the right question to focus on. Honestly, anything can be made to "work" given ever increasing resources and ever diminishing definitions of "work."
The right question is: did (or does) this ad represent the wisest and best use of the company's resources?
Or hell, I'd even settle for a wise use of company resources. But still, that question changes the discussion rather profoundly doesn't it?
Let's take the Chrysler ad as an example: did that ad work? Well, if you mean did its emotional message touch the hearts of most viewers, then yeah, it "worked." Mostly because people wanted to believe it. But in the larger sense of "did it represent a wise use of Chrysler's resources," I think most people would be hard pressed to say that two minute spot was a wise investment.
Why? Because, as my colleague Tim Miles said, "I love the concept. I love the copy. I love everything about it. It made me want to check out the car. I just wish the Chrysler Eminem Detroit Love Story had been for Ford."
And what I believe he meant by that was, "As much as I want to believe that message about Chrysler, I can't and I don't. But I would (and I do) believe it about Ford." Which brings to mind a few questions:
Why wasn't Ford advertising in the Super Bowl?
What makes Ford a more credible protagonist for the comeback kid story Chrysler was trying to weave?
Answers:
1) Ford's main advertising goal has been to spotlight and reinforce the growing REALITY that its cars and trucks are superior to (or at least equal to) the best that Toyota and Honda have to offer. Better build quality, resale value, feature sets, style, etc. They aren't spending money on a Super Bowl Ad because they're too busy trumpeting the fact that this or that car has a higher projected resale value than a competing Toyota model. Or showing how this or that prospective customer likes the Ford model better than the Honda model. It's pretty much the Pepsi challenge with cars: you take a prospective Toyota customer, have them drive around in a Ford, and "Oh my gosh, I actually like the Ford better!"
2) Both Ford's better reality and more consistent advertising of that reality prior to the Super Bowl made us all more willing to believe a Ford-based comeback story. And yeah, the fact that Ford didn't take any bailout money also helps, but I'd bet that if Cadillac had made that Chrysler ad, we'd all have had a much different reaction. Cadillac's been pumping out world class vehicles for awhile now, and they also have a very consistent advertising message.
So did the Chrysler Super Bowl Ad represent the best and wisest use of their ad budget? Remains to be seen, and I don't really have enough info to answer that, quite frankly. I can say that it's not only possible but likely that tons of people will give the Chrysler 200 a look who never would have without the big splash that ad made. And it's also possible, though far less probable, that just maybe that car is good enough to convert those "looks" into sales. With that last part the make or break factor.
But this post isn't really about Chrysler and its ad; it's about you and your advertising. The same questions I've been applying to Chrysler are even more important for your marketing. So let me ask you:
Are you going to ask "would it work?" Or are you going to do the hard work to determine, "does this represent the highest and best uses of my resources?"
Are you going to attempt to entrance people with a false narrative that's directly countermanded by what people see with their own two eyes? Or are you going to tell your own authentic story, complete with strong proof elements, easily seen and confirmed by your target audience?
Are you going to spend an outsized portion of your budget on a stunt? Or are you going to put your faith in a consistently repeated and reinforced message that's relevant to your prospects buying motivations?
P.S. It was also interesting to see how this old school ad medium was driving the oh-so-new-school Social Media "conversation." Don't tell me offline advertising is dead…
P.P.S. On the other side of the coin, is it just a coincidence that Ford has opted to invest their marketing resources in launching a massive Social Media campaign around the launch of their new Ford Explorer? Me thinks not.
P.P.P.S. Bitch about Go Daddy ads all you want, but those ads not only have proven, dramatic ROI, they've also made Go Daddy THE household name for domain registration — even amongst the Church groups who have petitioned against their advertising practices.
The thing about most product tours is they suck.
Product Tours are often difficult to understand, or often just plain dry, mostly because they're feature-centric rather than user-centric.
But "user-centric" doesn't really help you design a better product tour. What we mean by that is closer to "use-centric" which is another way of saying scenario-based (aka story-based). And scenario-based does help you design better product tours, because you can wrap the tour around a representative scenario rather than a random feature-by-feature basis.
Using this kind of narrative framework does two things:
It translates dry product features into user benefits – increasing both clarity and relevance
It ensures Web visitors click all the way through to the end of the scenario/tour – people want to finish the narrative arc
And as you may have guessed, scenario-izing information and data has applications beyond product tours. Check out this cool Chris Weller video for an example of statistical information delivered and made relevant through a narrative framework:
While product tours are no-brainers for software and software as a service Websites, scenario-based "tours" should be even more common on product and straight service sites as well. Translating features into benefits works for a lot more than just software, after all. Apple offers extraordinary examples of scenario-based tours of products, both on their site and in many of their ads:
Scenario-izing data is a technique Chris Weller uses quite frequently – and to great effect – in his animated videos; videos that enlighten and entertain at the same time they show-off his consumate skills: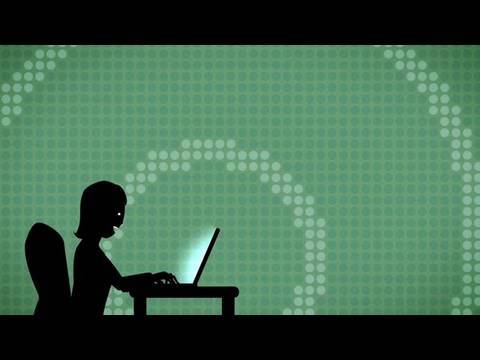 So what about you? What bit of product or service explanation could you make scenario-based?
P.S. If you like the music from that first video, you can download it and a bunch of other cool Valentine-themed songs from Amazon for FREE!
P.P.S. I'm hardly alone in my preference for scenario-based learning, as it is the main theme of one of the foremost experts in learning theory, cognitive science, and e-Learning also advocates for story-based teaching.