Tom Fatjo is a big-time CEO of huge pub­licly traded com­pany, who got to that posi­tion through an unin­terupted string of entre­prenue­r­ial suc­cess.  From 1966 through 1981 Tom built 3 hun­dred mil­lion dol­lar companies:
1) Browning-Ferris Indus­tries, Inc. the world's largest solid-waste dis­posal com­pany at that time, with sales in excess of $550 million
2) Mort­gage Bank, ser­vic­ing over $400 mil­lion in mort­gage loans (back in 1981, when bank­ing and mort­gages were respectable industries…)
3) Cri­te­rion Cap­i­tal Cor­po­ra­tion, whose sub­sidiaries and affil­i­ates man­aged over $2 billion.
In other words, the guys an entre­pre­neur­ial and busi­ness stud.
But what does this have to do with you? Read more
So some­time after New Year's I decided to "Turn Pro" with this blog. You've prob­a­bly noticed this mostly in terms of:
Increased blog­ging fre­quency — from post­ing fort­nightly (if I felt like it) to post­ing 2 and now 3 times a week.
Con­sis­tent post days — from post­ing any day that suited me (mean­ing putting it off was no big deal) to post­ing every Tues­day

&

Thurs­day, and now Friday's too.
Greater Focus on Prac­ti­cal

&

Con­crete top­ics and tech­niques — hence the Prac­ti­cal Tac­ti­cal Tues­days column
What you prob­a­bly haven't noticed is the cre­ation of a new Newslet­ter sub­scrip­tion form.
I'm ditch­ing the old Feed­burner sub­scrip­tion plug-in in favor of MailChimp.  The Feed­burner account still works, so you'll still receive those unless you unsub­scribe, but if you want the lat­est and great­est newsletter/new post announce­ments in all their html glory, I'd rec­om­mend re-signing up in MailChimp.
You can sign up using the form on the side bar to the left, but if it's not show­ing up for you, use this link.
I'm will also start send­ing out "sub­scriber only" con­tent via or acces­si­ble by newslet­ter only.  My thought is: if you're a sub­scriber, you like my stuff more than the casual vis­i­tor, and so you should — and WILL! — get some extra con­tent and good­ies.  I'm not charg­ing for it, but I am reserv­ing it for peo­ple actively fol­low­ing my blog.
Other changes you will see in the com­ing months include: Read more
Paul Wolfe was kind enough to nom­i­nate me for this "con­test" and, in an effort not to let him down, I've pro­duced the fol­low­ing rin response to the 7 ques­tions / cat­e­gories of links:
Your most beau­ti­ful post
While I hes­i­tate to call any of my posts beau­ti­ful (as none of the prose qual­i­fies), there have been one or two posts on beau­ti­ful and heart­felt sub­jects, and this inter­view with Steven Press­field is one of them And just in case an "inter­view post" is con­sid­ered cheat­ing, I'll throw this one in as well:
Your most pop­u­lar post
In look­ing back through Google Ana­lyt­ics, the front-runner for page views was this pre-release review of Dan and Chip Heath's highly antic­i­pated book, Switch: How to Change Things When Change Is Hard.
But I tend to sus­pect that the front-runner posi­tion of that post has a lot more to do with the pop­u­lar­ity of the Heath Bros' (deservedly) best-selling book, and a lot less to do with any par­tic­u­lar blog­ging excel­lence on my part. Luck­ily for me, my close-second most pop­u­lar post was also my most controversial…
Your most con­tro­ver­sial post
I had no idea this post on the Web­site for Best Made Axe would be as con­tro­ver­sial as it was, but I stand by my ini­tial premise: if you're going to declare your­self the "best made" it's only nat­ural to expect to find sub­stan­ti­a­tion of that claim on your Web­site. When that evi­dence isn't found on the site, it causes doubt in the mind of the consumer.
For­tu­nately for Best Made Co, they do so many other things right with their mar­ket­ing, that the lack of sub­stance on the Web­site hardly mat­ters.  And I think it is to their great credit that both the head of Best Made Co.'s Face­book fan page and one of the founders of the com­pany came to com­ment on the post.
Also, for what it's worth, my intent with the post was always to help other small-scale pro­duc­ers under­stand an impor­tant aspect of per­sua­sive web­sites, and not to slam Best Made Co. Any­way, it's still good read­ing, IMHO:
Your most help­ful post
This is a tough one because all of my posts are aimed at being help­ful. But I think that this post man­aged to tie together a bunch of really worth­while insights in an inter­est­ing and fun pack­age cen­tered around the block­buster flick, Inception:
A post whose suc­cess sur­prised you
This par­tic­u­lar post was fairly per­sonal and off-topic for me, so I was sur­prised to find out that it res­onated with as many read­ers as it did.  Of course, after a moment's reflec­tion, it wasn't sur­pris­ing at all, since the core essay fea­tured in the post has been con­sis­tently pop­u­lar ever since it was first penned by Keith Bell.  Check it out, you'll prob­a­bly like it too:
A post you feel didn't get the atten­tion it deserved
I think most web and direct response copy­writ­ers have been so ingrained with the "reason-why" adver­tis­ing mantra that we some­times don't know quite what to do when we're either short on demon­stra­ble points of dif­fer­ence or ben­e­fits, or legally pro­hib­ited from pro­claim­ing them in our adver­tis­ing. This post rep­re­sents at least one tried and true solu­tion to that prob­lem, but it got pre­cious lit­tle atten­tion. I think you'll like it:
The post that you are most proud of
I'm proud to have writ­ten a hand­ful of guest posts for Copy­blog­ger, and espe­cially proud of how well this one turned out. It was a very solid post to begin with and Sonia Simone did a bril­liant job edit­ing it while Brian Clark did his usual amaz­ing job at cre­at­ing a must-read headline:
And that's it. Thanks for read­ing and a spe­cial thanks to Paul for nom­i­nat­ing me to par­tic­i­pate in this con­test in the first place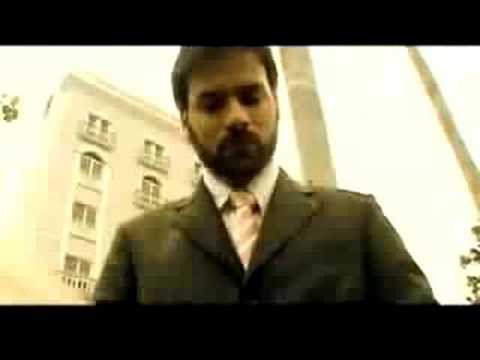 Don't read any more until you've watched the video!
*****************
Hey, quit peek­ing down here; watch the video first
*****************
OK, hav­ing watched the video you know now that the "ad guy" changes the old man's sign from:
"Have com­pas­sion, I am blind"
to
"Today is a beau­ti­ful day, and I can not see it."
So let's talk about the ad guy's copy trans­for­ma­tion.  In my mind he did 3 things perfectly:
1. He sur­prised read­ers with an unex­pected intro
It was indeed a beau­ti­ful day, but it was also an unex­pected obser­va­tion to read on a pan­han­dlers sign.  One nor­mally expects a request or offer like, "Will work for food" or "Please help a dis­abled vet" or some such.  "Today is a beau­ti­ful" day is sur­pris­ing, cap­tur­ing the reader's attention.
2) He used a real­ity hook to cre­ate an advan­ta­geous emo­tional response.
Whether they wanted to or not, passers-by took at least half a sec­ond to con­firm the truth of that state­ment – to men­tally assent that, yes, today was indeed beau­ti­ful.  Think about how dif­fer­ent that thought is from 99% of the pedes­trian con­cerns most of us walk down the street with; how lib­er­at­ing – even for a half-second – to stop wor­ry­ing about the next meet­ing or dead­line and look up to see what a beau­ti­ful day it really is.
This is a cru­cial step, too, because, as dis­cussed in the book Made to Stick, shift­ing peo­ple into an empathic or emo­tional state of mind is cru­cial to the suc­cess of char­i­ta­ble requests.  Psy­cho­log­i­cal research shows that if you prime peo­ple to think ana­lyt­i­cally, they'll give far less than if you primed them to think emo­tion­ally.  The "Today is a beau­ti­ful day" open­ing primed peo­ple to think emotionally.
3) He forced reader par­tic­i­pa­tion by requir­ing them to con­nect the dots.
Nowhere did the new sign actu­ally say, "I'm blind."   Read­ers had to draw that con­clu­sion for them­selves by read­ing "and I can't see it" while con­nect­ing that with the con­text clues offered by the old man and his pan-handling.  This bit of reader engage­ment means that read­ers "see" the real­ity of the man's blind­ness for them­selves, with­out the typ­i­cal inter­nal push-back or cyn­i­cism gen­er­ated when a mar­ket­ing claim is shoved at a per­son.  This fill-in-the-gaps inter­ac­tiv­ity is an incred­i­bly pow­er­ful writ­ing tech­nique.
Also note that the new sign avoided a hard sell by imply­ing the request.  The ad man let the col­lec­tion plate, com­bined with the reader's real­iza­tion of the man's blind­ness, act as the call to action.
Now, apply­ing this to the web, I'd say there are 2 more, extremely impor­tant points to make:
4) Elim­i­nat­ing con­ver­sion flaws and increas­ing usabil­ity can only take you so far.
The ad guy didn't try to make the col­lec­tion plate big­ger or more promi­nent.  Nor did he set up a card-swiping machine so peo­ple could donate via debit card.  Usabil­ity wasn't the issue; per­sua­sion was.  If your web­site opti­miza­tion strat­egy only addresses usabil­ity flaws or gen­eral best-practice issues, you're never going to achieve break­through per­for­mance for your web­site.  You have to address per­sua­sive gaps as well.
5) It's worth the money to pay a good copy­writer what he's worth
The dra­matic improve­ment in con­ver­sion caused by the film's ad guy may have been fic­tional, but it's a recur­rent real­ity on the web – at least for those com­pa­nies who under­stand the value of per­sua­sive copy.
Unfor­tu­nately, too many com­pa­nies are will­ing to spend thou­sands to tens and hun­dreds of thou­sands of dol­lars on a web­site redesign while balk­ing at pay­ing decent money for a top-notch copy­writer.  Don't be one of those companies.
And if you're adver­tis­ing via mass media, such as radio, think about how fool­ish it is to pay thou­sands for air space only to fill it with mediocre, station-supplied copy for your ads. Do you really want to be that company?
Did it (or would it) work is always the wrong ques­tion to ask around adver­tis­ing.
And that holds dou­ble for Super Bowl Ads.  So while I hardly rel­ish the annual jaw­bon­ing of the chat­ter­ing classes in their pre­dictable dis­dain for Go Daddy's com­mer­cials, and equally pre­dictable love for things like VW's com­mer­cials, there are things to learn from those discussions.
Specif­i­cally, when­ever you're in the mid­dle of such a yam­mer ses­sion, it's always worth asking:
How do peo­ple frame the debate?
How do they (fail to) define their terms?
What assump­tions go unexamined?
Which bias holds strongest amongst the public?
What you'll typ­i­cally find is that most every­one jumps right into ask­ing, "did it work?" But almost no one stops to ask whether "did it work" is the right ques­tion to focus on.  Hon­estly, any­thing can be made to "work" given ever increas­ing resources and ever dimin­ish­ing def­i­n­i­tions of "work."
The right ques­tion is: did (or does) this ad rep­re­sent the wis­est and best use of the company's resources?
Or hell, I'd even set­tle for a wise use of com­pany resources.  But still, that ques­tion changes the dis­cus­sion rather pro­foundly doesn't it?
Let's take the Chrysler ad as an exam­ple: did that ad work?  Well, if you mean did its emo­tional mes­sage touch the hearts of most view­ers, then yeah, it "worked." Mostly because peo­ple wanted to believe it. But in the larger sense of "did it rep­re­sent a wise use of Chrysler's resources," I think most peo­ple would be hard pressed to say that two minute spot was a wise investment.
Why? Because, as my col­league Tim Miles said, "I love the con­cept. I love the copy. I love every­thing about it. It made me want to check out the car. I just wish the Chrysler Eminem Detroit Love Story had been for Ford."
And what I believe he meant by that was, "As much as I want to believe that mes­sage about Chrysler, I can't and I don't. But I would (and I do) believe it about Ford." Which brings to mind a few questions:
Why wasn't Ford adver­tis­ing in the Super Bowl?
What makes Ford a more cred­i­ble pro­tag­o­nist for the come­back kid story Chrysler was try­ing to weave?
Answers:
1) Ford's main adver­tis­ing goal has been to spot­light and rein­force the grow­ing REALITY that its cars and trucks are supe­rior to (or at least equal to) the best that Toy­ota and Honda have to offer. Bet­ter build qual­ity, resale value, fea­ture sets, style, etc.  They aren't spend­ing money on a Super Bowl Ad because they're too busy trum­pet­ing the fact that this or that car has a higher pro­jected resale value than a com­pet­ing Toy­ota model. Or show­ing how this or that prospec­tive cus­tomer likes the Ford model bet­ter than the Honda model. It's pretty much the Pepsi chal­lenge with cars: you take a prospec­tive Toy­ota cus­tomer, have them drive around in a Ford, and "Oh my gosh, I actu­ally like the Ford bet­ter!"
2) Both Ford's bet­ter real­ity and more con­sis­tent adver­tis­ing of that real­ity prior to the Super Bowl made us all more will­ing to believe a Ford-based come­back story.  And yeah, the fact that Ford didn't take any bailout money also helps, but I'd bet that if Cadil­lac had made that Chrysler ad, we'd all have had a much dif­fer­ent reac­tion. Cadillac's been pump­ing out world class vehi­cles for awhile now, and they also have a very con­sis­tent adver­tis­ing message.
So did the Chrysler Super Bowl Ad rep­re­sent the best and wis­est use of their ad bud­get? Remains to be seen, and I don't really have enough info to answer that, quite frankly. I can say that it's not only pos­si­ble but likely that tons of peo­ple will give the Chrysler 200 a look who never would have with­out the big splash that ad made. And it's also pos­si­ble, though far less prob­a­ble, that just maybe that car is good enough to con­vert those "looks" into sales. With that last part the make or break factor.
But this post isn't really about Chrysler and its ad; it's about you and your adver­tis­ing. The same ques­tions I've been apply­ing to Chrysler are even more impor­tant for your mar­ket­ing.  So let me ask you:
Are you going to ask "would it work?" Or are you going to do the hard work to deter­mine, "does this rep­re­sent the high­est and best uses of my resources?"
Are you going to attempt to entrance peo­ple with a false nar­ra­tive that's directly coun­ter­manded by what peo­ple see with their own two eyes?  Or are you going to tell your own authen­tic story, com­plete with strong proof ele­ments, eas­ily seen and con­firmed by your tar­get audience?
Are you going to spend an out­sized por­tion of your bud­get on a stunt? Or are you going to put your faith in a con­sis­tently repeated and rein­forced mes­sage that's rel­e­vant to your prospects buy­ing motivations?
P.S. It was also inter­est­ing to see how this old school ad medium was dri­ving the oh-so-new-school Social Media "con­ver­sa­tion."  Don't tell me offline adver­tis­ing is dead…
P.P.S. On the other side of the coin, is it just a coin­ci­dence that Ford has opted to invest their mar­ket­ing resources in launch­ing a mas­sive Social Media cam­paign around the launch of their new Ford Explorer?  Me thinks not.
P.P.P.S. Bitch about Go Daddy ads all you want, but those ads not only have proven, dra­matic ROI, they've also made Go Daddy THE house­hold name for domain reg­is­tra­tion — even amongst the Church groups who have peti­tioned against their adver­tis­ing practices.
The thing about most prod­uct tours is they suck.
Prod­uct Tours are often dif­fi­cult to under­stand, or often just plain dry, mostly because they're feature-centric rather than user-centric.
But "user-centric" doesn't really help you design a bet­ter prod­uct tour. What we mean by that is closer to "use-centric" which is another way of say­ing scenario-based (aka story-based).  And scenario-based does help you design bet­ter prod­uct tours, because you can wrap the tour around a rep­re­sen­ta­tive sce­nario rather than a ran­dom feature-by-feature basis.
Using this kind of nar­ra­tive frame­work does two things:
It trans­lates dry prod­uct fea­tures into user ben­e­fits — increas­ing both clar­ity and relevance
It ensures Web vis­i­tors click all the way through to the end of the scenario/tour — peo­ple want to fin­ish the nar­ra­tive arc
And as you may have guessed, scenario-izing infor­ma­tion and data has appli­ca­tions beyond prod­uct tours.  Check out this cool Chris Weller video for an exam­ple of sta­tis­ti­cal infor­ma­tion deliv­ered and made rel­e­vant through a nar­ra­tive framework:
While prod­uct tours are no-brainers for soft­ware and soft­ware as a ser­vice Web­sites, scenario-based "tours" should be even more com­mon on prod­uct and straight ser­vice sites as well. Trans­lat­ing fea­tures into ben­e­fits works for a lot more than just soft­ware, after all.  Apple offers extra­or­di­nary exam­ples of scenario-based tours of prod­ucts, both on their site and in many of their ads:
Scenario-izing data is a tech­nique Chris Weller uses quite fre­quently — and to great effect — in his ani­mated videos; videos that enlighten and enter­tain at the same time they show-off his con­su­mate skills: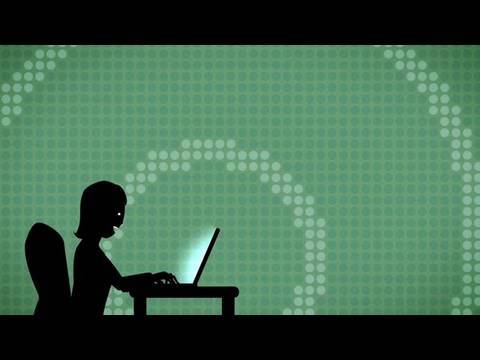 So what about you?  What bit of prod­uct or ser­vice expla­na­tion could you make scenario-based?
P.S. If you like the music from that first video, you can down­load it and a bunch of other cool Valentine-themed songs from Ama­zon for FREE!
P.P.S. I'm hardly alone in my pref­er­ence for scenario-based learn­ing, as it is the main theme of one of the fore­most experts in learn­ing the­ory, cog­ni­tive sci­ence, and e-Learning also advo­cates for story-based teach­ing.