"The longer it takes to explain an idea, the smaller it seems" — Lee Clow
Great ads can deliver an idea like "Win­ning the Bat­tle of the Short List" in less than 30 sec­onds.  Or in the exam­ple below, in 9 short lines and less than 64 words. Bet­ter yet, great ads make you feel the truth of the idea in your gut.
How do they do that?
Usu­ally with drama. Take this mag­a­zine ad I ran into over at the Sell! Sell! Blog:
Totally dif­fer­ent expe­ri­ence than read­ing my blog post on the same sub­ject, right?
And they cre­ated that expe­ri­ence through short-form drama. They sucked you into a story — smack in the mid­dle of a mini drama — before you even real­ized it.  And while you were men­tally play­ing out that drama, they sucker punched you with the emo­tional truth of the idea. Here's how:
1) The image of the ad has a high degree of story appeal. The guy is look­ing at you and he doesn't look happy.  So what's that all about, right? Appar­ently there's trou­ble in River City, and where there's trou­ble, there's a story.  So curios­ity obliges you to read the copy to fig­ure it out and get the scoop.
2) The copy speaks directly to you, the reader. You are indeed being addressed by this man, and — boom! — at that instant you're now inside the drama.
3) The copy makes it imme­di­ately and painfully obvi­ous that you're walk­ing into a tough sell. A very tough sell that get's tougher with each line of copy from the prospects mouth.
So once you fin­ish read­ing and finally pop out of the mini-drama, the emo­tional truth of the mes­sage hits home. There's just no deny­ing the truth of that final "Moral."
The Beauty of Short-Form Drama
So what's the moral of THIS story?
Moral: Great ad writ­ers do use short form sto­ry­telling and short form drama to cause peo­ple to real­ize the truth of your mes­sage on an emo­tional, gut-feel level. Most adver­tis­ing fails because most ads aren't writ­ten by ad writ­ers capa­ble of per­suad­ing through short-form drama.
What kind of  per­sua­sion is your ad writer bak­ing into your ads?
OK, before you do any­thing else, watch this all the way through: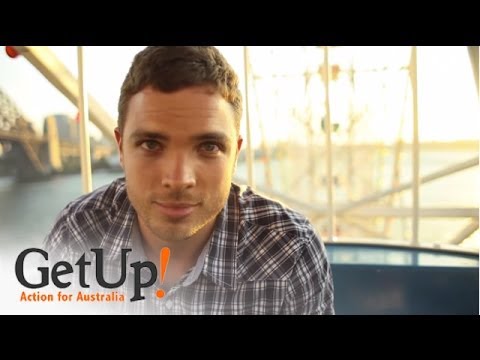 Now, regard­less of which side of this issue you are on, put that aside for now. If you don't you'll never see the per­sua­sive art at work in the film.
So what tech­niques ARE at work in the film?
Well, the grand strat­egy is to get you emo­tion­ally involved in the story of the fea­tured man's rela­tion­ship — pre­sum­ably with a woman who's "first per­son shooter" per­spec­tive you're watch­ing in the video.
In fact, the cre­ators of this video want you to not only be drawn into the nar­ra­tive arc of their story, but to be "root­ing" for the cou­ple.  So how do they do that?
1) Use of First Per­son Shooter Per­spec­tive
&

Nar­ra­tive Misdirection

When­ever fic­tion writ­ers need to write a sus­pense novel or mys­tery, they usu­ally write from a Third Per­son Lim­ited per­spec­tive, mean­ing the reader sees the world through the eyes of the main char­ac­ter and is privy to that one character's thoughts, but every other char­ac­ter is only ever pre­sented exter­nally, as seen through the eyes of the main character.

This per­spec­tive allows close iden­ti­fi­ca­tion between the reader and the main char­ac­ter.  It also allows the author to lead the reader in one direc­tion, and then yank the car­pet out from under their feet for a "big reveal."  We see Harry Potter's world through the eyes of Harry Pot­ter, and are sur­prised to find Quir­rell, and not Snape, as the bad guy at the end of Sorcerer's Stone.

Sounds kind of like the video, doesn't it?

Of course it does. In the video, you see every­thing from the per­spec­tive of the "girl" being flirted with, dated by, and romanced by "Paul." And you fre­quently expe­ri­ence you and Paul's co-participating in activ­i­ties with other het­ero cou­ples.  Lead­ing you to believe that Paul is also involved in a het­ero couple.

This sets the stage. This tech­nique allows the video to get you to think about the cou­ple absent any other pre­con­cep­tions you might have. They have to get you to like and root for the cou­ple BEFORE the big reveal.

So step 1 is First Per­son Shooter Per­spec­tive com­bined with Nar­ra­tive Misdirection.
2) Use of "Char­ac­ter Root­ing Techniques"
Screen­writ­ing gurus will tell you that you can't assume the audi­ence will like and root for your main char­ac­ter — you have to bake in scenes designed to GET the audi­ence to like and root for your char­ac­ter. The late Blake Sny­der called this "sav­ing the cat" and thought it was impor­tant enough to name his first screen­writ­ing book, Save the Cat.
And the corol­lary to sav­ing the cat? Squash­ing the cat. You either have the hero per­form some kind or heroic act, or you have the char­ac­ter suf­fer some kind of unde­served mis­for­tune. Dis­ney redeems the thiev­ing Aladin in the eyes of the audi­ence by hav­ing him give his stolen food to street urchins. He saves the cat. Cin­derella loses her mom, and gets abused by her step­mom. She suf­fers unde­served misfortune.
So what does this film do?
It starts out with play­ful, "meet cute" flirt­ing. Every adult has had this expe­ri­ence and most peo­ple reflect back on the fear and emo­tional charge of such a moment, mean­ing that you almost can't help but want suc­cess (how­ever you define it) for the peo­ple involved.
Lot's more "Like me" moments. Play­ing on the beach, meet­ing par­ents, argu­ing over direc­tions, and lots of other sim­i­lar scenes that most view­ers can instantly iden­tify with.
Play­ful­ness. Most of the scenes show "Paul" act­ing play­ful and fun. This is very human and makes the cou­ple instantly likeable.
Unde­served mis­for­tune. Paul's mom is intro­duced ear­lier in one of those "like me moments" that define the nar­ra­tive arc of the rela­tion­ship.  So when Paul's mom dies, we can't help but ache for him. And to appre­ci­ate the rela­tion­ship that helps him get through that death.
So we get lots of Char­ac­ter Root­ing Inter­est moments packed into this 2 minute video. All set­ting up max­i­mum emo­tional punch for the big reveal.
What the Heck Does this Have to Do with Advertising?
If these fic­tion writ­ing tech­niques can get you to like and root for a cou­ple in spite of a highly-charged polit­i­cally divi­sive issue, do you think they could work to get you to iden­tify with and like a brand?
Sure they could. Sim­i­lar tech­niques worked for Tony the Tiger, the Jolly Green Giant, Bar­tles & Jaymes, and "I'm a Mac." And they can be put to work for you, too, even if you're not a huge multi­na­tional. Here's an exam­ple cre­ated by my part­ner, Roy Williams, for a local HVAC client:
And here's another one: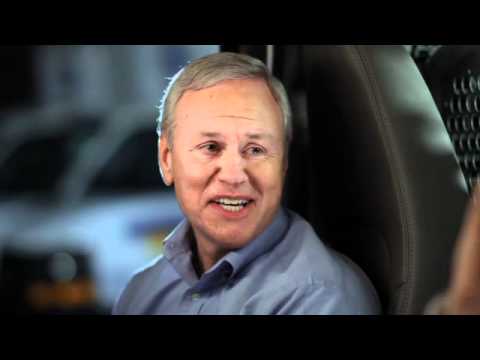 So, do you think that after watch­ing a series of these ads, you might start lik­ing and root­ing for Mr. Jenk­ins and Bobby?
Well, whether you do or not, the ads are increas­ing sales. So somebody's root­ing for Mr. Jenk­ins. Actu­ally, a whole lot of somebodies.
What are you doing to get peo­ple to root for YOUR business?
Win­ning the Bat­tle of the Short List doesn't nec­es­sar­ily require the use of mass media.
It does require a cer­tain rep­e­ti­tion of high-impact mes­sag­ing for key influ­encers and deci­sion mak­ers.  But that can be achieved through the use of tar­geted mail­ings, rather than, say, radio spots.
Take the IT exam­ple from last week's The­ory Thurs­day col­umn: if you knew that the short list for IT ven­dors was com­posed lower-down on the food chain than the CIO, for exam­ple, you could do exploratory work get­ting the con­tact info for those IT man­agers, and cre­ate a monthly mail­ing to them for your par­tic­u­lar brand and ser­vice promises.
A mail­ing a month with rel­e­vant mes­sag­ing and cre­ative exe­cu­tion would cer­tainly gain you top of mind aware­ness with those man­agers when they ended up in the mar­ket for what you sell.
Of course, the key to all this is the "rel­e­vant mes­sag­ing" and "cre­ative exe­cu­tion" parts. If you aren't rel­e­vant and inter­est­ing they will ignore you.  So let's get down to the prac­ti­cal part of this!
So when mass media isn't feas­bile, and you're not sell­ing a prod­uct with wide­spread, mass appeal, here's how to cre­ate "monthly mail­ings" that'll win you the bat­tle for the short list:
Make rou­tine mail­ings more rel­e­vant by focus­ing in on Pre­cip­i­tat­ing Events
If your IT com­pany offers hosted exchange host­ing, real­ize that peo­ple don't switch from in-house to hosted exchange ser­vices on a whim, or on the pro­posed hope of sav­ing some mar­ginal amount of the IT budget.
IT man­agers typ­i­cally switch to hosted exchange because they're wor­ried about:
e-mail ser­vice going down
e-mail ser­vice get­ting botched
e-mail ser­vice get­ting messed up with some new upgrade,
or they have a bad feeling,
or all of the above.
And the rea­son these man­agers put off switch­ing is because of the pain and dis­trup­tion gen­er­ally involved in the switch.
So what if your rou­tine mail­ings stopped promis­ing exquis­ite ser­vice and low turnover, yada, yada, yada, and instead start­ing focus­ing in on guar­an­teed less than 12-hour migra­tion time tables. Abil­ity to migrate even downed sys­tems. Guar­an­teed no loss of data, and so on.  Make the mes­sag­ing rel­e­vant to the pain points of the man­ager expe­ri­enc­ing the pre­cip­i­tant event.
Make Rou­tine Mail­ings Rel­e­vant by Giv­ing Key Infor­ma­tion to the Inside Deci­sion Makers
A col­league of mine, Tom Wanek, works with a Phys­i­cal Ther­a­pist who was hav­ing lousy luck get­ting doc­tors to recommed his work, even though they per­son­ally thought he was a top notch ther­a­pist in the area.
Turns out, the doc­tors sim­ply didn't like being on the hook for a per­ceived "endorse­ment" and would rather pre­scribe the ther­apy and let patients make their own deci­sions about who to use.
So my col­league advised the ther­a­pist to focus in on the prac­tice man­agers and nurses at the front desk by send­ing rou­tine mail­ers out to them.
And what was on those mailers?
A list of the types of ther­apy pro­vided and spe­cial­ized in, types of insur­ance cov­ered, and so on.  They even occas­sion­ally put that on a mag­net, to make it eas­ier to use as a ready reference.
Now, when the patient walked out with paper­work for this type of ther­apy, and an insur­ance card from that provider, the nurses can look at the ref­er­ence card, and rec­om­mend my col­leagues client as at least one of the providers the patient could go to.
In other words, that sort of Key Infor­ma­tion mailer helped win The Bat­tle of the Short List.
Make Rou­tine Mail­ings Fun
The prob­lem with a lot of mail­ers is that they look like junk mail.  Hey, from a cer­tain per­spec­tive — that of a guy sort­ing mail over a trash can — they ARE junk mail.  Inject­ing some fun and cre­ativ­ity into the mailer gets your stuff looked at and appreciated.
There are tons of cre­ative tech­niques but I might rec­om­mend Bill Glazer's Out­ra­geous Adver­tis­ing. Lots of good exam­ples that are easy to swipe and deploy for your own business.
You can also look at the prod­ucts avail­able from 3dmailresults.com and you should get a few ideas on 3-dimensional mail­ing gim­icks that could be used to get your mailer opened and looked at. And, no, you don't need to use 3-dimensional mail­ings, a lit­tle cre­ativ­ity can allow you to cre­ate mail­ings around cur­rent events, such as this Ground­hog Day mail­ing my part­ner Tim Miles made.
Finally, in keep­ing with the "Prac­ti­cal Tac­ti­cal" theme, here's a nice way to out­source your requent mail­ers: sendoutcards.com
So Here Are Your 4 Prac­ti­cal Take Aways
1. Make a list of the "real" deci­sion mak­ers in an organization
Who might make the deci­sion other than the per­son who bottom-lines the check?  Man­agers, Exec­u­tive Assis­tants, End Users of the Prod­uct, Sales Staff, and so on.
2. Make a list of pre­cip­i­tant events for your indus­try, prod­uct or service
Fig­ure out what hap­pens to the prospect to kick off her moment of need.  If you're not sure of what those events are, ask your sales team; they'll know.  And if your sales team doesn't know, you might want to look into get­ting some bet­ter sales tal­ent as long term solu­tion to that.  Short term, do some dig­ging on appro­pri­ate inter­net forums, bul­letin boards, twit­ter, social media plat­forms, and so on.
3. Fig­ure out key infor­ma­tion your short-list deci­sion mak­ers will need
Don't assume it's nec­es­sar­ily pric­ing. It could cen­ter around com­pat­i­bil­ity, speed, ser­vice after the sale, financ­ing, ser­vice level agree­ments, or sales. What­ever it is, fig­ure it out. Again, your sales team should know this stuff, if you don't.  And if nei­ther you or your sales staff know it, con­sider inter­view­ing or sur­vey­ing some or all of your past cus­tomers.  This stuff is impor­tant — no, crucial!
4. Ideate some cre­ative mail­ers and start send­ing them out
Need some help get­ting cre­ative?  You could find some use­ful stuff here
I've blogged about this par­tic­u­lar piece of film genius before, but I recently came across a bril­liant video mash-up of all Ned Ryerson's scenes.  And what's so great about this video, beyond the fact that it's hys­ter­i­cal, is that it high­lights the beauty of set-ups and pay-offs — a dra­matic tech­nique that's usu­ally a lot harder to see or show.
Nor­mally, a writer has to work to bring things around, full cir­cle, in order to show char­ac­ter change, mak­ing it a bit more dif­fi­cult to pick out and show­case the set-ups and pay­offs.  But the "stuck in the same day" premise of Ground­hog Day removes that dif­fi­culty, allow­ing the cre­ation of mashup like the one below.  A mashup that per­fectly demon­strates the beauty of set-ups and pay-offs  : )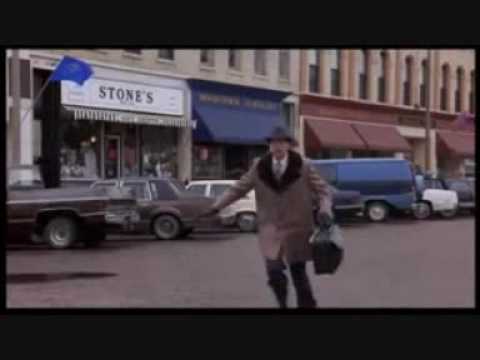 P.S. If you're a fan of the movie, you might also enjoy this blog post on Ground­hog Day's "Hid­den Heroin"
It's easy, even fash­ion­able, to be anti-creativity in adver­tis­ing. Who doesn't want to slam on the idea of award win­ning ads that don't sell anything?
And in an online world dom­i­nated by Direct Response, reason-why adver­tis­ing, cre­ative, "brand­ing" ads often do seem utterly indul­gent wastes.
But for all that, cre­ativ­ity remains impor­tant. Brand­ing remains impor­tant. And they remain impor­tant because of the fol­low­ing basic truths of real-word marketing:
1) Peo­ple don't make buy­ing deci­sions rationally.
2) Some mes­sag­ing can only be cred­i­bly deliv­ered BEFORE the prospect is in the mar­ket for the prod­uct or service
3) Get­ting peo­ple to pay atten­tion to mes­sag­ing for prod­ucts they're not buy­ing now requires ads capa­ble of inter­est­ing them with some­thing other than the sales offer itself
Com­bined, this means that hit­ting poten­tial, at-some-point-to-be prospec­tive cus­tomers with recur­rent, emo­tion­ally res­o­nant mes­sag­ing that will sink in BEFORE and be "reac­ti­vated" or "recalled" WHEN they are ready to buy works in ways that direct sales mes­sages don't. But that kind of adver­tis­ing requires creativity.
So let's take these one at a time, in greater depth:
Peo­ple Don't Make Buy­ing Deci­sions Rationally
I was on the phone the other day with the owner of a B2B Lead Gen­er­a­tion com­pany. I won't say exactly what he sold, but it def­i­nitely falls into the realm of big-ticket, con­sid­ered pur­chase equip­ment. And accord­ing to his con­sid­er­able his­toric data, most com­pa­nies com­piled their "short list" of pos­si­ble sup­pli­ers based on gut feel.
Here's a feel for how that works:
There are a hand­ful of tier 1 behemoth's that most peo­ple put on the list, fol­low­ing the "nobody ever got fired for going with

IBM

" mentality.
There are a score or so of smaller tier 2 sup­pli­ers that may well be bet­ter options than the 3 or so tier 1 providers. Due to the amount of these tier 2 providers and the very nature of being tier 2, it's likely that either none of them, or only 1 or 2 of them will make the list.
The deci­sion of which tier 1 providers to put on the list and which tier 2 providers to add to that list gets made in con­ver­sa­tion over a few min­utes, mostly off of rep­u­ta­tion, gut feel, and sales rela­tion­ships. It almost never gets made from exhaus­tive analy­sis, ref­er­ence to spec­i­fi­ca­tions, pric­ing, etc.
Once the short list is made,

THEN

the research gets done, the bids go out, etc.
Any­body who under­stands this knows that the real bat­tle for any Tier 2 provider ISN'T a bat­tle for spec­i­fi­ca­tions or price. The real bat­tle is the bat­tle for the short list. And if 20 poten­tial ven­dors are nar­rowed down to 1 or 2 in a mat­ter of min­utes, then it's a bat­tle deter­mined almost entirely by Top of Mind Aware­ness and Gut-Level reputation.
Also, keep in mind that this is the buy­ing process for a very dry, tech­ni­cal, con­sid­ered pur­chase. If that doesn't get bought in a ratio­nal man­ner, what does?
Now, most peo­ple use Blendtec as an exam­ple of "Viral Mar­ket­ing" or the power of YouTube. Frankly, I think that rep­re­sents what Bob Hoff­man calls, "argu­ing from the extreme" — as in what per­cent­age of videos go viral? And what per­cent­age of those are com­mer­cial in nature? And what per­cent­age of those actu­ally man­age to impact sales?  Do the math and you'll find that Blendtec is a ver­i­ta­ble freak of nature, and not a rep­re­sen­ta­tive exam­ple of any sort.
But as an exam­ple of win­ning the bat­tle of the short list through cre­ative adver­tis­ing, Blendtec is right on the money. Very few peo­ple prob­a­bly saw those videos and rushed out, on the spot, to buy them­selves a Blendtec blender, in some sort of direct response frenzy. Oper­a­tors were NOT stand­ing by, after all.
What DID hap­pen, though, was that peo­ple saw those videos, filed that attention-grabbing demo away for future use, and ended up putting Blendtec on their short list when it did come time to shop for a high-end blender. A neat lit­tle trick that more than dou­bled sales. And a trick that wasn't done with spec sheets and data points, but through a cre­ative, whacky demo.
Some Mes­sag­ing Can Only Be Cred­i­bly Deliv­ered

BEFORE

"Go Time"
Few peo­ple want to believe they're "sus­cep­ti­ble" to adver­tis­ing. Nor at first glance, should they, as most of us DO dis­count paid-for mes­sage in light of the obvi­ous self-interest and bias. But that's only in the short term, while we're con­sciously think­ing about it.
But that's not what hap­pens over time. The lat­est psy­cho­log­i­cal research shows that over time the emo­tional mes­sag­ing imparted from the adver­tis­ing sticks while our intel­lec­tual dis­count­ing of the mes­sage wears away. So over time, intel­li­gently crafted adver­tis­ing DOES affect our inter­nal, gut-feel of the brand.
Get it?  Tell me you have the ideal solu­tion for me when I need what you sell, and I'll dis­count your claim. Con­vey that same claim to me through your ads, before I need what you sell, and — with some luck and skill — I'LL have a gut-level feel­ing that you'll be the best provider to buy from.
In other words, the bat­tle for the short list has to be won BEFORE the bat­tle — with cre­ative adver­tis­ing! Or as Leo Bur­nett would say, "Before you can have a share of mar­ket, you must have a share of mind."
If you can't grab their atten­tion with
WIIFM

, your ad had bet­ter be

INTERESTING
Since I just quoted Bur­nett, let me also give you Bern­bach quote to go with it:
"The truth isn't the truth until peo­ple believe you, and they can't believe you if they don't know what you're say­ing, and they can't know what you're say­ing if they don't lis­ten to you, and they won't lis­ten to you if you're not inter­est­ing, and you won't be inter­est­ing unless you say things imag­i­na­tively, orig­i­nally, freshly."
In other words, with­out some amount of cre­ativ­ity — the "imag­i­na­tively, orig­i­nally, freshly" part — you're sunk.
And that makes sense, doesn't it? If I'm talk­ing to you about some prod­uct or ser­vice you're cur­rently ready to buy, I've already had a cer­tain amount of rel­e­vance given to my mes­sag­ing just based on cir­cum­stance. If you're already in the mar­ket for a high-end blender, a head­line for 30% off on a Vita­mix would grab your atten­tion.  But if you're NOT cur­rently in the mar­ket for what I'm sell­ing, then my mes­sag­ing has to gain your atten­tion through some other means. That's where cre­ativ­ity earns its place. In the mixer exam­ple, cre­ativ­ity in the form of a whacky demo gets me to will­ing watch the Blendtec videos, even though I have no cur­rent desire to buy a blender.
Cre­ativ­ity also fac­tors into mak­ing a point felt, rather than just under­stood, which is sort of impor­tant if you're try­ing to impart a "gut feel."  If you're mes­sage doesn't make an emo­tional impact, I won't remem­ber it.  And if I don't remem­ber it, I won't help you win the bat­tle for the short list.
Want an exam­ple of all this?
OK. Here's a radio ad from my col­league Chuck McKay. It was writ­ten for a firm of divorce lawyers. Take a lis­ten and see for your­self just how much cre­ativ­ity is or is not a key fac­tor in the effec­tive­ness of this ad:
Audio clip: Adobe Flash Player (ver­sion 9 or above) is required to play this audio clip. Down­load the lat­est ver­sion here. You also need to have JavaScript enabled in your browser.
P.S. Chuck will be doing a "Free Con­sult­ing Fri­day" pro­mo­tion tomor­row. Want a chance to pick Chuck's brain for free?  Drop him an e-mail telling him your mar­ket­ing problem/question, and he'll sched­ule a phone call with you.
In a bid to increase my spo­radic blog­ging from a once a week with occa­sional breaks sched­ule to a twice a week sched­ule, I've decided to cre­ate two new columns:
1) Prac­ti­cal Tac­ti­cal Tuesday
2) The­ory Thursday
I'm aim­ing for an inter­est­ing the­o­ret­i­cal post each Thurs­day, fol­lowed up by per­haps a case study or a quick and dirty how-to on the fol­low­ing Tues­day.  In between, I might throw in some shorter link-based posts, lists, and inter­views, but I'm not promis­ing those on any kind of reg­u­lar basis — just the Tues­day & Thurs­day content.
So look for the first ever The­ory Thurs­day post tomor­row, and in the mean­time, here's a quick thought and a cool arti­cle worth sharing:
"Accord­ing to the Bible, when Christ stood up and made his ser­mon on the Mount he preached to the masses. he didn't get up on that rock and say, 'I'd like to talk to 18–25 year old ABCs, with a pre­dis­po­si­tion to change and a dis­pos­able income of X.' No, he got up an preached to as many peo­ple as pos­si­ble."  - Sir John Hegarty
And here's a pretty good arti­cle talk­ing about this exact same adver­tis­ing mistake:
The King's Come­up­pance: How the Hottest Ad Agency of the Aughts Fell from Grace
P.S. Hat Tip to my col­league, Steve Rae, for for­ward­ing the Slate arti­cle to me.