A bit of common wisdom for lawyers goes something like:
"When the law is against you, argue the facts. When the facts are against you, argue the law. When both are against you, call the other lawyer names"
Great advice, but how does this translate into advertising terms?
Ah, to get that, you have to go back to the Rhetorical advice from which this common wisdom came. And when it comes to Rhetoric, I always look to Jay Henrichs, author of Thank You for Arguing and Word Hero. Here's what Jay has to say in chapter 12 of Thank You for Arguing:
"If facts work in your favor, use them. If they don't (or you don't know them), then…

Redefine the terms instead. If that won't work, accept your opponents facts and terms but…

Argue that your opponent's argument is less important than it seems. And if even that isn't to your advantage…

Claim the discussion is irrelevant."
I'm re-publishing this post for Practical Tactical Tuesday because I like it and because very little is more practical than "How To" advice on writing better headlines.
Hope you enjoy:
My confession? Even though my copy always had great headlines, my blog posts frequently didn't.
I wasn't (yet) struck by the need for trouble – and without a hint of taboo, or a challenge to the norm, or a perceived conflict, or at the very least a paradox, most headlines just never get off the ground.
Here's why there has to be a sense of trouble living at the heart of your headline:
Your headline needs to hook the reader into reading your "story," and stories are created by and live off of conflict. In fact, another phrase for trouble is "story appeal."
Your goal: entice the reader with a hint of conflict, and then she "has" to click through so she can know how the conflict is resolved and what kind of transformation takes place as a result.
4 Ways to Create Conflict in your Headlines: Read more
If actions speak louder than words, how effective can a TV ad be if its imagery contradicts its sales message? Don't think this happens? Check out this ad FedEx ran during the Super Bowl no less: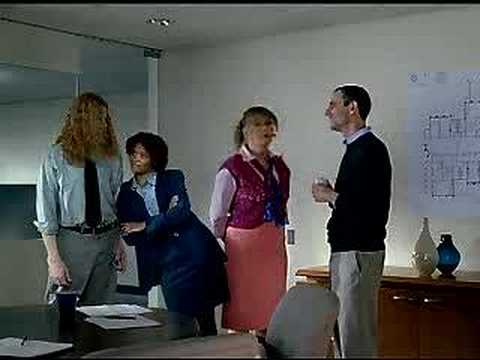 The message: You shouldn't judge something based on a name; FedEx ground is faster than you think
The imagery and action: You CAN judge things by their name and the only person who doesn't question that is the only relatable character in the entire ad.
And this sort of thing happens all the time, usually in the name of humor or entertainment, where the ad ends up with imagery and on-screen action that belies the sales message.
But here's what it looks like when you do it right — when the imagery perfectly aligns and strengthens the sales message:
The message: Benihana turns an ordinary dinner out into an EVENT
The imagery: Glamourous people flocking to Benihana to be delighted and thrilled and entertained by the kinetic choreography that is a Japanese steak house.
Hey, if you're going out for a special dinner, why not make it an event? Now that's a near-perfect ad with absolutely perfect imagery.
In case you're not up on your entertainment news, Nicollette Sheridan, of Desperate Housewives fame, is suing her former boss for wrongful termination and battery.
Lots of off-stage drama has ensued during the court proceedings, and lots of industry insider information has been revealed as well.
This LA Times piece does a great job of summarizing the action to date, but one quote from that article struck me as particularly important for copywriters:
"A mid-level writer testified that she earned $648,000 for one season's work, eliciting groans from a spectator's gallery packed with reporters earning substantially less for putting verbs after nouns."
That quote thwacked me upside the head because of it's mistaken assumption. Truly, the reason that TV writer earns several times more than most journalists* is because her job DOESN'T involve "putting verbs after nouns."
Today's Practical Tactical Tuesday is going to be a complete re-publishing of a Monday Morning Memo from Roy H. Williams, followed by a Web example or two. Not because I'm lazy, but because I think this information is that important and practical for small business owners, freelancers, consultants. So here it is: Read more