So, today being All Saints Day, I couldn't help but think of inter­ces­sory prayer and the idea of inter­ces­sion in gen­eral. Thoughts which some­how made their way over to mar­ket­ing, and word of mouth adver­tis­ing in particular.
For those unfa­mil­iar with the terms inter­cede and inter­ces­sion, to inter­cede for some­one is to act as both a go-between and advo­cate for them to some other per­son or author­ity. If a friend of yours has ever been friends with a girl (or boy) you wanted to date, and you asked your friend for an intro­duc­tion and endorse­ment, then you prob­a­bly already intu­itively under­stand the concept.
Now, most busi­nesses make the mis­take of think­ing that WOM is a form of inter­ces­sion; they think that the cus­tomer endorsed the com­pany out of a desire to help out the com­pany. Gen­er­ally speak­ing, that's sim­ply not the case. Unless your busi­ness is a char­ity or the cus­tomer in ques­tion is a per­sonal friend or rel­a­tive, most WOM rec­om­men­da­tions are not moti­vated by the customer's desire to help you, the business.
In fact, most Word of Mouth is meant to ben­e­fit the cus­tomer who pro­vides it.  I'm not being cyn­i­cal nor am I refer­ring to direct kick­backs, affil­i­ate links, and loy­alty rewards; I'm sim­ply point­ing out that the ben­e­fits of WOM are typ­i­cally every bit as social in nature as the act itself.  Here's how it works:
The cus­tomer ben­e­fits from what her knowl­edge, dis­cern­ment, and asso­ci­a­tion with the busi­ness says about her, and
The cus­tomer ben­e­fits by the built up good­will that the rec­om­men­da­tion gains her
If I rec­om­mend a really cool place to eat or a par­tic­u­larly fab­u­lous prod­uct, or even way-above-average car­pet cleaner, then — assum­ing the rec­om­men­da­tion pans out — I end up look­ing just a bit more in-the-know or with-it or relat­able.  And this same dynamic extends to more pro­fes­sional or cor­po­rate realms as well; hav­ing the know-how to rec­om­mend a great Word Press theme, rel­e­vant blogger/author, or graphic designer aug­ments your pro­fes­sional status.
Much the same can be said of the good­will that devel­ops if I save you from a cri­sis by rec­om­mend­ing just the right ser­vice provider or prod­uct.  You'll remem­ber the rec­om­men­da­tion as a favor or help — again, assum­ing that my rec­om­men­da­tion pans out.
So why don't more peo­ple spread the word via 
WOM

?

Because of the "assum­ing it pans out" caveat.  Theres's a risk to WOM rec­om­men­da­tions as well as a reward. If I rec­om­mend you and the advice proves ill-founded, it reflects back on me.

So how can you min­i­mize the risk and max­i­mize the reward?
Give them some­thing they can bank on — I can't bank on ser­vice because ser­vice is vari­able with the server; you might not get the same con­sul­tant, waiter, or tech­ni­cal sup­port staff mem­ber that I did.  But I can bank on hand-tossed pizza and an exposed wood fired oven, or a ser­vice guar­an­tee, or cer­tain gra­tu­itous ser­vices that are always offered.  So what­ever you want cus­tomers to talk about, make sure they can be con­fi­dent that your WOM-worthy ele­ment will be there for the per­son they send your way. Make sure they can be con­fi­dent that their rec­om­men­da­tion will pan out.
Give them some­thing they can talk about - Roy Williams breaks WOM-worthy busi­ness ele­ments down into three cat­e­gories: Archi­tec­tural, Kinetic, and Gen­er­ous.  So the exposed wood-fired stove would be an archi­tec­tural

WOM

trig­ger, the hand-tossing of the pizza dough would be a kinetic trig­ger, and the free house-wine offered with every large pizza would be a gen­er­ous trig­ger.  Notice how these ele­ments also meet the "bank­able" criteria.
Make what you stand for eas­ily shared through sto­ries —  If you have a great "how I got into this busi­ness" story, or strong core val­ues that are proven through actual business-practices, then you should make sure your clients and cus­tomers know those sto­ries.  You should make sure the pub­lic knows those sto­ries.  That way a rec­om­men­da­tion for your busi­ness helps to asso­ciate the refer­ring cus­tomer with val­ues she shares and admires while also giv­ing that cus­tomer a neat story to share.
Give referred cus­tomers a great deal and go easy on ben­e­fits for the refer­ring client — Let your client feel that she wasn't just pass­ing along a great rec­om­men­da­tion, but help­ing their friends and acquain­tances get a deal they couldn't oth­er­wise get. Don't make your clients feel guilty or con­flicted by giv­ing them a too-big reward for rec­om­mend­ing you. Remem­ber, out­side of well-defined affil­i­ate mar­ket­ing cam­paigns, clients rec­om­mend you largely for social benefit/reasons, and pro­vid­ing a large com­mer­cial ben­e­fit kills the social nature of the recommendation.
And those are my thoughts on this All Saints Day.  But I'd love to hear yours…
What have been your expe­ri­ences with WOM mar­ket­ing and rec­om­men­da­tions?  Are you one of the excep­tions where cus­tomers really were pulling for you and inter­ced­ing on your behalf rather than just talk­ing you up as an act of social groom­ing?  Let me know.
Let there be light.  Of course that's the first step.  What else would it be?
Isn't flick­ing on the lights the first thing you do when walk­ing into a dark room, even to the point of reach­ing your hand around the door frame to find and actu­ate the light switch before you've even tech­ni­cally entered the room?  And how many of us just plain leave the lights on even if we're not in the room?  Bot­tom line: we want to see where we're going, even if it means wast­ing electricity.
It's no dif­fer­ent online.
Peo­ple want to know where a link will take them before they click a link.  They want to know what will hap­pen next before they click the sub­mit but­ton.  Vis­i­tors want reas­sur­ance that an action isn't irrev­o­ca­ble or a click won't bring them some­where they don't want to go.  In fact, a large pro­por­tion of Web design best prac­tices are based around this sin­gle principle:
Point of Action Assur­ances reas­sure vis­i­tors that you won't sell their info or spam them and/or that your shop­ping cart is safely encrypted and their pur­chase is money-back guaranteed
Proper hyper­link con­struc­tion allows vis­i­tors to pre­dict where the link points and what kind of con­tent awaits them on the other side of the link
Well-made check-out processes show shop­pers where they are in the process and what steps are left
Call to Action But­tons announce their impor­tance through visu­ally promi­nence and 3-dimensional design/lighting effects that make the but­tons look "clickable."
Great Prod­uct Pho­tos help peo­ple see what they're really buy­ing, just like great prod­uct copy and user reviews help describe the own­er­ship experience

"

Work­ing With Us" and/or "Our Method­ol­ogy" Pages along with time­lines all help prospec­tive clients see what engag­ing your ser­vices will be like and they all boost lead gen conversion
And so on.
With that in mind, take a look at this A/B test described by Anne Holland's Which Test Won.  Does it sur­prise any­one that the ver­sion which tells vis­i­tors what hap­pens next con­verts 190% better?
Maybe not.  But let me ask you: are there places on your Web­site where you're fail­ing to tell vis­i­tors what to expect?Does your Web design unin­ten­tion­ally turn the lights off on prospec­tive customers?
Any copy­writer worth a darn has heard of WIIFM — What's In It For Me. Every prospec­tive cus­tomer is con­stantly ask­ing that ques­tion and copy that fails to pro­vide a com­pelling answer, well, fails.
But prospec­tive cus­tomers want to know more than just WIIFM, they want to know What's In It For You (or WIIFY)?  In other words, why are you offer­ing me such a good deal?  What do you get out of it?
WIIFM grabs atten­tion, but WIIFM with­out cred­i­bil­ity comes off as a scam.  You could be lit­er­ally mail­ing peo­ple $100 bills free of charge and get no con­ver­sions, because peo­ple can't pos­si­bly see the upside for you.  The more the deal sounds too good to be true, the more the copy has to answer WIIFY, typ­i­cally in the form of "How we can afford to sell at these prices." And per­haps the great­est exam­ple of WIIFY is the leg­endary "Frus­trated Con­trac­tor" letter.
Writ­ten by John Young for Jim Abrams' HVAC com­pany, the direct mail sales let­ter made both of them rich and has since been used by every every sin­gle HVAC busi­ness in the US and cred­ited with pro­duc­ing $1 bil­lion in HVAC sales. What does it say? Well, you can down­load a cur­rent ver­sion of the let­ter — still in use — here. But the short answer is that it head­lines with WIFFM and then imme­di­ately switches to WIFFY.
In other words, the let­ter promises to sell the cus­tomer a brand new, high-end fur­nace and A/C unit for thou­sands less than nor­mal price — so long as the cus­tomer buys in the win­ter. Why?  Because HVAC guys are busy in the sum­mer but unable to keep their employ­ees busy in the win­ter, cre­at­ing frus­trated busi­ness­men watch­ing their installers get paid to sit around watch­ing day-time TV. Prospects get a great deal (WIIFM) and con­trac­tors move some inven­tory dur­ing the slow sea­son while keep­ing their guys busy (WIIFY).
Vari­a­tions on the let­ter will also men­tion the owner hav­ing ordered or been left with too many HVAC sys­tems in inven­tory and the need to clear them out, etc. But the point is that the letter's sounds-too-good-to-be-true offer gained cred­i­bil­ity in the eyes of the prospect by address­ing WIIFY — what was in it for the contractor.
How This Applies to Branding
The prob­lem with WIFFY as it is applied to sales let­ters and event adver­tis­ing is that the level of your cred­i­bil­ity is often tied to a pass­ing or sea­sonal dynamic. To use an exam­ple from the Robert Col­lier Let­ter Book, a cloth­ier was able to offer incred­i­ble prices on Madras Shirts because the mill was all-but out of busi­ness and sold it's inven­tory of shirt­ing fab­ric at once-in-a-lifetime prices. Obvi­ously, that's a mes­sage you can only get away with say­ing once, oth­er­wise you look like the cheesey car lot guys who hype inven­tory clear­ance sales on a year-round basis.
Brand­ing requires a WIIFY that retains rel­e­vance and cred­i­bil­ity today, tomor­row, next year, etc. That could be a new tech­nol­ogy, a direct to the con­sumer pric­ing model, or the like. But that doesn't do you too much good as a copy­writer. Either a client has a legit­i­mate com­pet­i­tive edge — and is likely already adver­tis­ing it — or not.
So what to do?
Noth­ing Says Your
WIFFY

Has to Be Economic

As an exam­ple, here's an ad fea­tured in Roy Williams' recent Mon­day Morn­ing Memo:
"When I was seven years old, I held my father's head in my hands as he took his last breath and died. A thing like that stays with you. It helps you under­stand that rela­tion­ships – peo­ple – are what life's all about.You gotta tell'em you love'em. This is J.R. Dunn. So now you know why I became a jew­eler. Fine jew­elry is one of the ways we tell peo­ple we love'em. When I got older and fell head-over-heals for Ann Marie, the love of my life, I didn't have enough money to buy her an engage­ment ring. She mar­ried me any­way. Go fig­ure. But I can promise you this: If you're think­ing of get­ting engaged to the love of your life, come to J.R. Dunn Jew­el­ers in Light­house Point. No one in Florida, no one in Amer­ica, is going to give you a bet­ter engage­ment ring for your money than me. One of the great joys of my life is to make it pos­si­ble for guys to give the woman they love the dia­mond she deserves. There was nobody there for me when I needed an engage­ment ring. But I promiseI'll be there for you."
Do you think this ad pro­vides the lis­tener with a WIFFY?
Of course it does, but the WIFFY is emo­tional, not eco­nomic. The lis­tener — or this lis­tener, at least — believes that J.R. Dunn will give him a great deal on an engage­ment ring because there's an emo­tional pay-off for Mr. Dunn. And as always, deep emo­tions are always linked to self-identity, hence the open­ing story / Men­tal Image.
So if you want to cre­ate cred­i­bil­ity, go beyond WIIFM to WIFFY.  And if you want that cred­i­bil­ity to last beyond a sin­gle sales event, try tying your WIFFY to emo­tion.
* Photo credit to ihasa­hot­dog
Eight years after it was first pub­lished, Steven Pressfield's The War of Art has sold sig­nif­i­cantly more copies this year than any year fol­low­ing its ini­tial release.
In an indus­try where writ­ers expect to lose money on their non-fiction books, and fur­ther expect their titles to lan­guish, unsold and ignored after the ini­tial pub­lish­ing push, this books recent surge in sales and pop­u­lar­ity rep­re­sents an incred­i­ble suc­cess story – one accom­plished with­out a tra­di­tional mar­ket­ing push, or a plug by Oprah (though it darn well deserves it, if you hap­pen to be read­ing, Ms. Win­frey), or even a re-release from the publisher.
How did Steve do it?
A few rea­sons come to mind, some more salient than others:
The book has proved itself a mod­ern clas­sic for its intended audi­ence of writ­ers and reg­u­larly makes appear­ances in Top 10 lists of books for writ­ers.  There's noth­ing like solid con­tent and great user expe­ri­ence to drive cus­tomer evangelization.
Steve has actively wel­comed and encour­aged a new audi­ence for his book, one that even­tu­ally saw that the book was only super­fi­cially about writ­ing or fine art, and was, at heart, a text­book for any­one look­ing to do valu­able, cre­ative, and remark­able work.  Don't under­es­ti­mate this, not many authors would have both­ered to notice the inter­est of an unan­tic­i­pated audi­ence, let alone actively wel­comed and courted it.
Steve has given away lots of new con­tent writ­ten in the same spirit as the book.  He has embraced the coun­ter­in­tu­itive notion that giv­ing away con­tent expands your base of fans will­ing to pay for content.
Steve has actively engaged with his fans and that increased engage­ment has resulted in increased sales.  This goes beyond just open­ing his blog to com­ments and respond­ing to them.  In fact, Steve has actively given inter­views, appeared in guest posts, been avail­able on Twit­ter, and gen­er­ously cor­re­sponded with even the lowli­est of bloggers.
OK, so the list hardly sur­prises, right?  It basi­cally reads like an online marketer's check­list of "What's Work­ing Now."  Who hasn't been told to "be authen­tic," or to "do great work," or espe­cially to engage in the "gift econ­omy," after all?
So rather than detail­ing the oft dis­cussed items within the list, let's look at the hid­den forces and moti­va­tions behind the suc­cess­ful imple­men­ta­tion of those items.
The Emo­tional Dynamic Under­neath "Authenticity"
The most strik­ing thing about Steve's suc­cess is also the most strik­ing thing about his writ­ing and his "style" in gen­eral: his pro­found abil­ity to relate insight into the human con­di­tion in a way that's prac­ti­cal for those of us slog­ging through our own work-a-day worlds.  If you're inter­ested in a "from the fox­hole" per­spec­tive, shared from a gen­er­ous intent to pass on what actu­ally works down in the mud and the blood and the sweat and the tears, you won't do bet­ter than Steve's stuff.
But a rec­om­men­da­tion to copy this par­tic­u­lar virtue of Steve's sounds sus­pi­ciously like yet another exhor­ta­tion to "be authen­tic" dressed up in fancier language.
So how do you bridge the gap? How do you imbue your own online mar­ket­ing efforts with some of the same magic that took a nearly 10-year-old non-fiction book on the psy­chol­ogy of writ­ing and turned it into everyone's favorite hand­book for doing work that matters?
Ter­ri­tory vs. Hierarchy
As it turns out, Steve pro­vides the answer both in his book and in his inau­gural Writ­ing Wednesday's post.  Here's a quote from that post, talk­ing about what sep­a­rates suc­cess­ful pros at blog­ging from the also-rans:
"There are many excel­lent and extremely pro­fes­sional blog­gers and their stuff is a plea­sure to read. They are mak­ing con­tri­bu­tions. They're part of the solu­tion. But I also see no few writ­ers of blogs who are stuck in their own egos. You can tell it from the first sen­tence, even the first phrase. It's in their tone of voice. The text reeks of jeal­ousy, pet­ti­ness, com­pet­i­tive­ness and bile. It's like the tone aca­d­e­mics take when they're stick­ing knives in each other's backs. It has noth­ing to do with solu­tions and every­thing to do with fear, ego and nar­cis­sism. They are writ­ing as ama­teurs. Their aim, though they will deny it even after being water­boarded 283 times, is to advance (or sim­ply pre­serve) their own egos.  I know, because I've been in that place. When the happy break­through comes for those writ­ers, their work will rise an entire level overnight, then keep ris­ing for lev­els and lev­els beyond that."
With this quote in mind, look at the list again.  Now ask your­self how easy any of those things would be if your pri­mary moti­va­tion was to climb to a higher place in the peck­ing order?  How easy?  How about next to impossible.
Act­ing out of ego engages a hier­ar­chi­cal mind­set, and no one can look to main­tain or improve their place in the hier­ar­chy while giv­ing away their best stuff to their audi­ence and fans. You can't be enam­ored of your posi­tion within the group while fear­lessly invit­ing out­siders to join in. Nei­ther can you com­fort­ably ven­ture out­side your group, away from where you hold sta­tus, exper­tise, power, etc.  Nor can you reject the urge to second-guess your audi­ence if every­thing you write, say, and do is aimed at impress­ing or manip­u­lat­ing them.
In short, the more hier­ar­chi­cal your value sys­tem, the more dif­fi­cult you'll find "new mar­ket­ing."
And yet, we're prac­ti­cally pro­grammed to think hier­ar­chi­cally in school, at our jobs, and socially.  There are the alpha dogs and the under dogs.  The queen bees and the wanna-bees.  Think­ing hier­ar­chi­cally is the default posi­tion for most of us, and it's what our lizard brain/yet­zer hara/Resistance steers us towards.
So there's no jet­ti­son­ing hier­ar­chi­cal think­ing with­out replac­ing it with some other mind­set; self-identity has to come from some­where.  The other option, as Steven describes it in The War of Art, is to replace hier­ar­chy with ter­ri­tory: claim­ing a ter­ri­tory of practice/service and draw­ing your iden­tity through that prac­tice rather than your place in the peck­ing order.  As Steven writes:
"We humans have ter­ri­to­ries too. Ours are psy­cho­log­i­cal. Ste­vie Wonder's ter­ri­tory is the paino. Arnold Schwarzenegger's is the gym. When Bill Gates pulls into the park­ing lot at Microsoft, he's on his ter­ri­tory. When I sit down to write, I'm on mine.

What are the qual­i­ties of a territory?

1. A ter­ri­tory pro­vides sus­te­nance.  Run­ners know what a ter­ri­tory is. So do rock climbers and kayak­ers and yogis. Artists and entre­pre­neurs know what a ter­ri­tory is. The swim­mer who tow­els off after swim­ming her laps feels a hell of a lot bet­ter than the tired, cranky per­son who dove into the pool 30 min­utes earlier.

2. A ter­ri­tory sus­tains us with­out exter­nal input. A ter­ri­tory is a closed feed­back loop. Our role is to put in effort and love; the ter­ri­tory absorbs this and gives it back to us in the form of wellbeing.

When experts tell us that exer­cise (or any other effort-requiring activ­ity) ban­ishes depres­sion, this is what they mean.

3. A ter­ri­tory can only be claimed alone. You can team with a part­ner, you can work out with a friend, but you only need your­self to soak up your territory's juice.

4. A ter­ri­tory can only be claimed by work. When Arnold Schwarzeneg­ger hits the gym, he's on his own turf. But what made it his own are the hours and years of sweat he put in to claim it. A ter­ri­tory doesn't give, it gives back.

5. A ter­ri­tory returns exactly what you put in. Ter­ri­to­ries are fair. Every erg of energy you put in goes infal­li­bly into your account. A ter­ri­tory never deval­ues. A ter­ri­tory never crashes. What you deposited, you get back, dol­lar for dollar"
Beyond that, a ter­ri­tory is where we can go in humil­ity, to serve our higher call­ing, not as a bid for atten­tion but as a gift to our tribe, specif­i­cally, and to the world in general.
As my men­tor and part­ner, Roy Williams says,
"Any goal that begins with the words, 'My goal is to have…' is cer­tain to bring unhap­pi­ness. Goals that scratch your life-itch are the ones that begin, 'I will serve peo­ple by.…'

…So who are your peo­ple and how do you plan to serve them?"
Yet even though it would seem your tribe would come first, and your method of ser­vice would come after­words, in rela­tion to the tribe, this doesn't often work in a mod­ern and (in an anthro­po­log­i­cal sense) post-tribal world.  You find your ter­ri­tory first, and your tribe will be drawn by what your work has produced.
You iden­tify your ter­ri­tory by know­ing what you'd do if you were the last per­son on earth.  What would still be worth doing if there was no one to impress and no way to move up in the peck­ing order?
And you claim that ter­ri­tory through putting in the work, self­lessly, as a pro­fes­sional.  When that hap­pens you're no longer afraid to share your best stuff, because you're always get­ting bet­ter, always com­ing up with new stuff. Wel­com­ing new mem­bers becomes sec­ond nature, as does engag­ing in open con­ver­sa­tion with peo­ple regard­less of their sta­tus in the peck­ing order.
Territory-based iden­tity, as Steven defines it, makes Web 2.0-style mar­ket­ing work­able.  With­out it, you'll be fight­ing your own instincts and, ulti­mately, sab­o­tag­ing your efforts.
And yet, even though fol­low­ing this path makes life eas­ier, Resis­tance – Resis­tance in the form of pro­cras­ti­na­tion, ratio­nal­iza­tion, and ego — gets in the way, mak­ing it feel like the harder option.  Focus­ing on claim­ing your ter­ri­tory through the work helps steel you for those bat­tles against resistance.
Sound like some­thing worth pur­su­ing?  Well, real­ize that this poten­tially life alter­ing stuff on Ter­ri­tory vs. Hier­ar­chy is com­pressed into only a few pages of a 165-page book – and the rest of the books is every bit as good, if not better!
Most of the The War of Art is about over­com­ing resis­tance, the nec­es­sary first step to doing the hon­est work needed to claim a ter­ri­tory, mak­ing it pretty much THE book for cre­ative entre­pre­neurs who strug­gle with procrastination.
If that sounds like a must-read book to you, YOU'RE RIGHT!  Go buy a copy.
Bet­ter yet, buy the new, dig­i­tal copy for your favorite e-reader for 1/5th the price of the paper­back.  The sooner you start read­ing this stuff, the faster you can begin mov­ing past resis­tance, to claim your ter­ri­tory, and achieve the real work you were meant for.
Enjoy!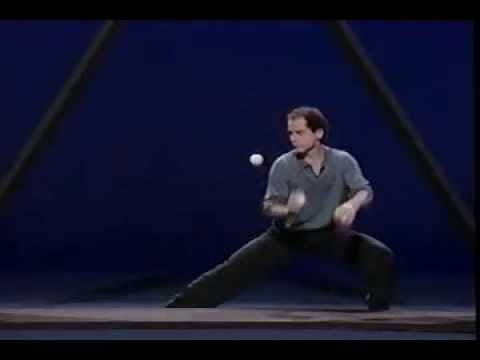 This guy is awe­some.  He also has a much longer per­for­mance that he put on for TED…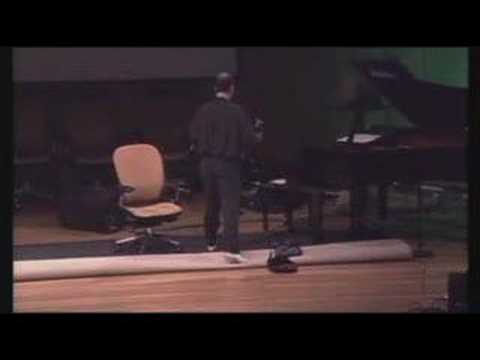 For every reader who clicks through to see your blog post, another 9 will pass you by, solely on the basis of your head­line, sub­ject line, tweet, etc.
Yes, Dorothy, head­lines really are that impor­tant.  Want to  get the hell out of your own per­sonal Kansas and over the rain­bow of attention-grabbing suc­cess?  Great head­lines are the ticket to your next whirl­wind success.
I'll be speak­ing at the Con­ver­sion Con­fer­ence East on Octo­ber 4th on Head­lines that Work.  And while I won't say that I'm an espe­cially bril­liant speaker, I can say that I've got con­tent worth com­ing to the event for.
Unlike the vast major­ity of head­line advice that is template-based, of the "Who else wants…" vari­ety, my pre­sen­ta­tion actu­ally shows atten­dees how to cre­ate com­pelling head­lines from first prin­ci­ples.  You'll finally be able to under­stand what makes great head­lines great and how to make yours a whole lot better.
I know this is sort of a last minute announce­ment, but if you're within dri­ving dis­tance of the DC, North­ern Vir­ginia area, I'd be thrilled to see you there and happy to share my promo code with you:
The promo code CCE627 pro­vides a $250-discount off of the cur­rent rate for all eli­gi­ble passes.
If you plan on com­ing, feel free to drop me a line so we can meet up for cof­fee or some­thing.