First, if all you want are the two slogans, you'll either have to wait to the end, or scroll to the bottom.
Second, this is sort of an anti-reason-why advertising screed. So if you love, love, love Unique Selling Propositions, here's fair warning that this post might piss you off.
And let me confess: I like reason-why advertising. I really do.
There's a part of me that believes nothing beats a straightforward offer of benefit that can't be matched by the competition.
15 minutes could save you 15% on car insurance? Solid!
But…
As ad man and copywriter, I can't deny two obvious truths:
It is vanishingly rare for a local business to have an un-contestable reason why
Even when they DO have one, it's usually not sufficient to persuade people to buy
The reasons for this are multiple.
The nature of competition dictates that a key selling feature that really wins sales will very quickly become adopted by the competition. In 1984 Dodge introduced the modern minivan and it sold like hotcakes; in '85 Chevy released their own minivan, and by 87 everyone had one. And how long did it really take before every airline and every credit card had an air miles program?
When a local company's product or service IS superior, it's usually due to scores or hundreds of smaller improvements, rather than some silver bullet feature that can be easily pitched or demonstrated in an ad
Just because something is true, that doesn't mean the public is required to believe it, let alone to act on it.
So it boils down to this: if you want to write advertising that works, you're going to have to do it even when you don't have a reason-why appeal.
Even more importantly, you're going to have to accept that all of the reasons-why you do have can only serve as a support for your main appeal — reasons why can never be the main appeal by themselves.
What should you use instead of reasons why?
Let's start by looking at:
Satisficing & The Positively Good
For the vast majority of purchases, customers aren't driven to get the very best, most optimal product or service at the lowest possible price.
Optimizing a purchase demands more time, energy, and attention than anyone can spare for 99% of purchases.
Instead, people simply want their needs filled and hoped-for benefits granted at a reasonably fair price.
In other words, people practice what economist Herbert Simon calls "satisficing." A good enough solution that requires little thought or energy is, well, good enough — it's the one that wins.
This isn't just kind of important, it's crucial. So let me spell out the implications:
Most customers are willing to pay more to be sure; it's most important for them to be sure they bought the right thing and will get the benefit they are after with only one purchase and attempt at use; saving money or getting an extra few percent of performance from a purchase are significantly less important.
A good enough solution that comes to mind first and is easy to arrange will get the sale before a better solution that requires research and effort.
Most customers will pay for convenience and the elimination of risk and hassles; they have more money than time
As long as your price is "fair," it is low enough, and what's fair for the sure thing is significantly more than what's fair for a bargain of questionable quality.
So the goal is not necessarily to convince prospective customers that your company is the absolutest bestest thing that ever was; the goal is to convince the customer that your product or service is, in the words of David Ogilvy, "positively good."
Allow me to quote from Ogilvy on Advertising:
"My partner Joel Raphaelson has articulated a feeling which has been growing in my mind for some time:

'In the past, just about every advertiser has assumed that in order to sell his products, he had to convince consumers that his product is superior to his competitor's.

This may not be necessary. It may be sufficient to convince consumers that your product is positively good. If the consumer feels certain that your product is good, and is uncertain about your competitor's, he will buy yours.

If you and your competitors all make excellent products, don't try to imply that your product is better. Just say what's good about your product — and do a clearer, more honest, more informative job of saying it.

If this theory is right, sales will swing to the marketer who does the best job of creating confidence that his product is positively good.'

This approach to advertising parity products doesn't insult the intelligence of consumers. Who can blame you for putting your best foot forward?"
When your advertising focuses on making you the positively good, you reassure prospective customers that they really will get the benefit they're after — so long as they buy from you.
You help to eliminate the risk of buying the wrong thing or being disappointed with a purchase. And people truly are willing to pay more to eliminate those risks.
Even better, you get the chance to show people how you represent "the honest goods."
As I've said before "Even a vicious criminal wants his gun manufactured by a virtuous man," which is to say that demonstrating and dramatizing virtue on the part of the product, manufacturer, or service provider is often enough to move the needle.
And this brings us to Bonding & Identity
Bonding & Identity As The Real Reason-Why People Buy
When you claim your product or service represents "the honest goods" and that you are, in turn, a virtuous business, you aren't just helping to establish your offer as more of a sure-thing, you are also making an appeal to values and identity.
Customers that identify themselves as honest people want to own honest products and do business with honest companies, simple as that.
And if "honest" or "virtuous" seem preachy, you can always substitute "authentic" if you want. Or most any value, for that matter.
Because while needs may dictate much of WHAT we buy, identity determines which TYPES of things (aka which brands) we buy:
You need new jeans, so you buy a pair. But you're not paying 4X the price of a pair of Levi's 501s for fancy-schmancy selvedge denim because of need; you do it because of values and identity — how those jeans make you feel and what they say about you to the world.
You may need a large family hauler, but you don't buy an SUV over a minivan, or a Mercedes over a Chevy because of need, you do it because of identity.
You may need a new smartphone, but chances are the brand you buy will likely have more to do with the way you see yourself than with the particular features and pricing on the phone.
So it makes sense to advertise in a way that helps people understand and identify with your values, rather than trying to hammer home some kind of reason-why Unique Selling Proposition.
As my marketing mentor says: "We buy what we buy to remind ourselves – and tell the world around us – who we are."
The Marlboro Man doesn't tell you why Marlboros are so much better than other cigarettes, his ads just quietly imply that he's the kind of guy who smokes Marlboros, and if you're also that kind of guy (or want to be that kind of guy), you should smoke them too.
This Entire Article Summed Up In Two Slogans
My two all-time favorite slogans are:
Ronseal's "Does exactly what it says on the tin"
Heckler & Koch's "In a world of compromise, some don't"
Think of Ronseal's slogan as the perfect embodiment of "The Positively Good." They're not trying to tell you that their wood stain is the bestest most-awesomest wood stain ever. They're promising you that their stain will do what you want it to do, no questions asked, so you can be sure of what you're getting.
And think of H&K's slogan as pure Identity. If you're a no-compromise kind of guy, you should be buying H&K's guns, because they're a no-compromise kind of company that makes no-compromise firearms.
In my opinion, the majority of local businesses could simply re-imagine and re-word these slogans and come up with a more powerful branding campaign than whatever BS, over-hyped reason-why advertising they are currently running.
P.S. If you have solid reasons-why, you don't have to ignore or hide them. Just make sure they work to support your primary claims of Identity and being "Positively Good." Make them the proof elements for your persuasion, rather than trying to force them to do the entire job all by themselves.
Genuine expertise always leaves clues.
And in the ad business, the very best tell-tale sign is:
A professionally-honed understanding of what advertising CAN'T do
In contrast, the Brand-babblers and unicorn-and-rainbows Social Media "experts" always believe their brand of magic pixie dust marketing can accomplish anything. They have no sense of the hard realities involved in business competition and genuinely persuasive advertising.
Likewise, creativity worshippers tend to feel that while nothing works for sure, anything might work, so long as it's rilly, rilly "creative" and the lightning strikes in their favor. These fraudsters also have no appreciation for the limits that separate the can-do from the no-can-do.
Only marketing professionals paid on the performance of their ads are keenly aware of what doesn't freaking work and what advertising simply can't do.
What Advertising Can't Do
Starting from the top, the most important No-Can-Do is this:
Advertising Can't Make People Care About Anything They Don't Already Care About
This one covers a multitude of sins. So much so that both the Direct Marketing and the branding worlds have scorched it onto their psyches.
In the Direct-Marketing world, they embody this understanding in two important principles and maxims:
What's In It For Me (WIIFM) All DM copywriters know they have to appeal to the prospect's already existing, primal, and top-of-mind self-interests (or at least their self-identities). We're talking stuff like the prospect's looks, energy levels, wealth, libido, ability to forestall an early death, etc. If you can't appeal to self-interest, you're dead in the water because you can't make people care about what they don't already care about.
"The Money Is In The List" Every Direct Marketer knows the most brilliant sales letter will fail if it's sent to the wrong list. I don't care how great your Hi-Fi stereo equipment sales letter is, it'll still stink worse than a fart in church if it's sent to a list of Amish farmers. If the people on your list don't already care about the stuff you're selling, you can't make them care, let alone buy.
In the branding world, this principle is best explained with my marketing mentor's maxim of "Speak to the dog, in the language of the dog, about what's in the heart of the dog."
When Pavlov did his whole trick with the bell and the salivating dog, he got it to work by starting with the taste of meat — by starting with something the dog already cared about.
If Pavlov had rung his bell every time he lit up a cigarette, they'd have been no drooling, no associative memory, and no Nobel prize — just an annoyed dog and a lot of annoying bell ringing.
You have to start with meat, which means you must associate your brand with a promise of things that are already "in the customers heart."
The other way this influences branding is due to the nature of mass media.
Since mass media generally can't be targeted by direct interest, the vast majority of people hearing or seeing most any ad aren't currently in the market for the advertised product or service.
Most people aren't currently in the market for a new car, for HVAC repair, engagement rings, or carpet cleaning, or a lawyer, gym membership, etc. Meaning that 90% of the audience doesn't care about your ad. Or in the words of Steven Pressfield, "No one wants to read your shit."
In place of immediate self-interest your ad has to offer entertainment. People don't care about your shitty little ad, they do care to be amused, intrigued, and entertained. Thus Howard Gossage's immortal line: "People don't read ads. They read what interests them and sometimes that's an ad."
So entertainment is crucial. But there's a catch: the entertainment has to be organic to the sales message, so your prospects can at least half-consciously absorb the desired branding and then involuntarily recall it when it's time to buy.
When payday comes, you need people to think of your brand first and feel the best about you. And none of that will happen unless your ads captured their attention and implanted themselves in their long term memories, associated with something the listener already cares about.
Advertising Can't Grow Your Market
Yes, in the simpler days of yester-year, a few companies with unimaginable ad budgets and access to societal levers of power were able to create or grow markets.
Think of De Beers' ability to create the tradition of the diamond engagement ring, or Edward Bernays' ability to convince Americans to start eating bacon and eggs for breakfast or to convince American Women to smoke in public by lighting up "torches of freedom."
But — and this is a BIG but — if you're reading this, then you are NOT the "Illuminati."
You don't have that kind of ad budget, that kind of influence with the media, or that kind of access to the levers of power to effect that kind of market growth. At best you might be lucky enough to catch a rising trend and benefit from a growth in your category. But as a small or medium sized business, you're never going to create growth in your category.
So if the total size of whatever market you're in, in whatever locations you have is fixed, then the only way to increase your top line sales is to steal them from your competitors.
That's a hard truth that any genuine advertising professional will be happy to tell you, and that no posing fraudster will ever willingly confront.
If you want your cash register to ring more often, you need to convince more people to spend their money with you instead of someone else. Which means your advertising HAS to take into account your competitive landscape if you're going to successfully steal market share.
But it gets even stickier than that.
Because, as we established, your brand has to be attached to some value or promise the customer already cares about.
And within any category, there are only so many relevant brand values that the customer does care about. So there's a very strong chance your branding strategy will have to be based on theft and warfare.
Unless you're the first to plant your flag on that hill, you're going to have to take that hill by force or by guile.
When Duracell owned the brand promise of "long-lasting" in the minds of customers, Energizer had two choices: settle for "reliability" or fight Duracell for the long-lasting crown. Enter the Energizer Bunny which kept fighting and fighting and fighting until it conquered mount Long Lasting.
And now that Energizer owns long lasting, Duracell has claimed the smaller territory of reliability. Why?
Because marketing can't get people to care about things that people don't already care about.
When it comes to batteries, people really only care about long lasting and reliable. That's it. And because Duracell can't hope to grow the market for batteries bigger than it already is, they're forced to work within the limits of what works in advertising.
In other words, Duracell is confined by what advertising can and can't do. It can pound home a message about reliability. It can't make people care about something they don't already care about, or to buy batteries when they don't need batteries.
How These Limits Should Effect Your Advertising
First, ask yourself the following questions:
What values do customers already care about in your industry?
Which brands already own those values in your industry, within your town?
How do you plan on positioning yourself against them and stealing their market share?
If you can't answer those questions on your own — especially the last one — then you should get an advertising professional to help you with them.
Second, make sure you work with an ad pro who understands what advertising can do, and most especially, what it CAN'T do.
"Nobody counts the number of ads you run; they just remember the impression you make." -William Bernbach
"Before you can have a share of market, you must have a share of mind." – Leo Burnett
Share of Voice: How much of the advertising done within your industry and in your market is yours?
Share of Mind: When people think of your product or service, which brands or companies spring to mind? Are any of them yours? Are you the first company they think of or the last? And how do they feel about you when your brand does come to mind?
But forget the definitions of these terms. Here's how ad legend Dave Trott taught me to understand the powerful difference between Share of Voice and Share of Mind:
Let's say that 19 ads for competitors are already gaining "exposure" to your prospect. And now your ad is going to enter the mix. That looks something like this:
Now, here's the important part:
WHAT KIND OF AD DO YOU BROADCAST?
Because if all those other ads are represented by bland, white circles to signify their bland, boring messaging and production, and if you broadcast yet one more smooth, "professional sounding," blandishment of an ad, then you'll end up with a 5% Share of Voice.
But what if you don't do that?
What if you broadcast a flaming red, unignorable ad that hits people between the eyes?
Well, then it would look like this:
Now, technically, at least, you'll still only have a 5% share of voice.
But will that be how the audience sees, hears, and remembers it?
Will they remember your ad as one of twenty, or will they remember it as the only ad that won their attention and sparked their imagination?
Will they group all the other ads together as so much blah, blah, blah, and single out your ad as the exception to the blah, blah?
Well, general life experience and gestalt grouping principles indicate that, yeah, they will.
For instance, do you see the following picture as 36 dots?
Or did your mind automatically group the similarly colored dots together to form six lines of dots, with three lines of white dots alternating with three lines of black ones?
Once you understand that bit of magic, it's easy to see that — with the use of a red-hot ad — your Share of Mind chart would really looks like this:
Because while you're still only 1 of 20 ads, yielding a 5% Share of Voice, that's not how the audience hears and remembers it.
In the mind of the audience, your ad is now 1 out of 2 groupings:
Group 1 is your ad that stands out, and
Group 2 consists of all the other ads that blend together.
That equates to a 50% share of mind.
That's a 10X increase in effectiveness — from 5 to 50 percent!
Simply by moving from a mediocre to a great ad.
Of course, this example is simplified quite a bit. It doesn't account for past advertising and reputation and already established Top of Mind Awareness, and so on.
Nor does it account for whether your red-hot messaging has much relevance.
Nor whether both your ad and your brand are recalled, or just the ad. Nor whether the recall and associations are positive. And so on.
This advertising business is a bit trickier than most people think!
But the insight remains the same, doesn't it?
Because, really, that 10X increase IS the most important thing you need to know about Share of Voice and Share of Mind.
Most style guides are useless.
And, no, I'm not talking about visual style guides that specify fonts and logos and CMYK codes for brand colors.
I'm talking about style guides focused on Brand Voice — Copy Bibles, if you will. I've seen a few scores of them over the years, and 95% have been utterly worthless.
Why?
Because they mainly consist of Brand Voice descriptions along the lines of:
"Widget Incorporated's Brand Voice is mainly professional with a hint of humor." Or
"Our voice is human and quirky." Or
"ACME Corp is always respectful and honest in their communications."
In other words, these documents are often nothing but an adjective word cloud put into guideline format.
There are no hard and fast rules (or even rules of thumb) in these so-called guidelines. Nor are there any practical directions around how the brand's "humanity" (or whatever) will be communicated in a commercial, e-mail, or Web page.
And, no, grammar guidelines don't count. Cutting and pasting various bromides from The Elements of Style into a Copy Bible won't auto-magically produce a recognizable voice.
None of this stuff will let a professional copywriter (let alone your average employee) create copy that sounds "professional but quirky." Or that has any kind of distinctive personality whatsoever.
The Road Runner's Style Guide
Want to see a style guide done right? Here's Chuck Jone's style guide for The Road Runner Cartoons:
What's great about this style guide?
Notice that these aren't guidelines; they're freaking rules. Rules with words like "Never" and "Always" and "All" and "No."
Notice also that these rules are all astoundingly specfic.
Finally, and perhaps most importantly, these rules are aimed at establishing the internal logic of the Road Runner's world.
Internal Logic, baby!
Because world building is what real writers worry about. And world building is all about establishing the internal logic, the limitations, and yes, the rules of a given world.
THIS is the stuff that creates a distinct voice and personality. This is the stuff that separates Star Trek from Star Wars from Dune. Different worlds, different internal logic, different ideas about what the characters can and can not do.
It's why J.K. Rowling spent 5 years establishing the rules for Harry Potter before ever publishing the first book:
"The five years I spent on HP and the Philosopher's Stone were spent constructing The Rules. I had to lay down all my parameters. The most important thing to decide when you're creating a fantasy world is what the characters CAN'T do. . .you can tell with The Simpsons. It's a work of genius. You can tell that they've structured it in such a way that they're never at a loss for what their characters can and can't do. That's why they're so believable – even though they're little yellow people."
If your Brand Voice guide or Style Guide doesn't fit this profile — if it doesn't build a world with internal logic and hard and fast rules — then you probably need to get yourself a new style guide, if not a new ad consultant altogether.
P.S. Hat tip to Suzanne Pope's Ad Teachings blog for the image of Chuck Jones' Road Runner rules.
P.P.S. After a bit more research, I found out that there were two more rules for The Road Runner:
Rule 11. The Coyote is not allowed to catch or eat the Road Runner.
Ira's third video on storytelling is by far the most popular.
So much so that it has been featured on numerous blogs and even been turned into an Kinetic Typography video. Take a look:
Basically, Ira Glass is describing the positive side of the Dunning-Krueger effect.
The Dunning-Krueger effect basically says that the perceptive abilities, sensitivity, and awareness necessary to know that you suck at something, are the same perceptive abilities, sensitivity and awareness necessary to (eventually) become skilled at that very thing.
So if you have good taste — the aforementioned perception, sensitivity and awareness — then you have the potential to become good, or even great, but you're stuck making stuff that you know kind of sucks until your craft skills catch up with your taste and ambition.
Believe it or not, that's the positive side of the Dunning-Krueger effect. The negative side is that the totally incompetent lack the ability to sense their own incompetence. They suck like a hoover, but think they're great.
But the positive side is only positive if:
You retain your ambition to be great and don't settle for becoming a hack, and
You work through that awful feeling of knowing you are consistently creating stuff that's "not that great," as Ira puts it.
And while this might have very self-evident relevance for creatives and craftspeople of all kinds, including copywriters and advertising professionals, this video's relevance to advertisers and business owners might not be so evident.
So I'm going to give you my spin on it…
From an advertisers perspective, I think this video speaks to:
Linear, no-threshold thinking,
Minimum Effective Dose, and
Cumulative Effect
Linear, No-Threshold Thinking
Linear, no-threshold thinking assumes that a function is predictably scalable. That if you do twice as much, or half as much, you'll get double or half of the result.
But more often than not, there are thresholds and inflection points, and diminishing returns which make linear, no-threshold thinking dangerously misguided. If you buy a ticket halfway to Europe, you don't end up with a half a European vacation; you just end up stranded at sea. 80% of the parts of an engine don't get you 80% of the horsepower.
And to borrow an example from my partner, Roy H. Williams, if…
"Reliable data tells us exactly how many motorcycle riders have died trying to navigate an S-curve at 100 miles per hour. The straightforward logic of traditional accounting, with its linear, no-threshold thinking, predicts one-tenth as many deaths at 10 miles per hour.

But we know this is ridiculous. The number of riders that die at 10 or 20 miles per hour is likely to be zero. There is a threshold speed at which the curve becomes dangerous. Any extrapolation that crosses that threshold is certain to be inaccurate."
These kinds of thresholds are inevitable when dealing with human response. Especially when it comes to advertising. There is a threshold of interest, relevance, and impact for ads: the threshold which moves an ad from background noise into conscious awareness. If any ad fails to reach that threshold, it becomes essentially invisible, and would require nigh-unto-infinite repetition to get results.
And assuming that you have given your ad writer something worth saying, then the factors which determine whether your ad crosses that threshold are what Ira Glass might call the taste, ambition, and honesty of your ad writer.
If your ad writer is a hack — if he accepts adspeak, hype, and advertising cliches, or tries to bluff with fluff on the production side — then your ads are never likely to cross the threshold of impact. And no matter how much frequency you load into your ad schedule, your ads won't move the needle on sales.
If your ad writer aspires to be great and has a modicum of talent and craft skills, then your ads will likely cross the impact threshold. As Leo Burnett said, "When you reach for the stars you may not quite get one, but you won't come up with a handful of mud either."
And of course, it's not only a matter of impactful vs. not impactful. It's also a matter of how impactful. The more impact your ad carries, the less repetition is required. LBJ's "Daisy" ad is a classic example of an ad so powerful, it only required one airing to make an impact (pun intended):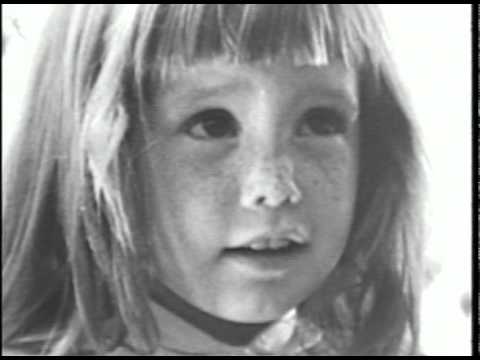 And, this is where talent and craft really take over from taste and ambition. The more skilled and talented your ad writer, the more impact he (or she) can bake into your ads.
Minimum Effective Dose
What do you think will happen to your headeache if you take 20 mg of Ibuprofin?
Nothing, right? Because while Ibuprofin can be a godsend for getting rid of headaches, the minimum effective dose is 200mg, with most adults taking 400mg or more.
If you take significantly less than 200mg, you'll recieve no benefit.
Simlarly, If you go the gym for a day or even a week and complain that it didn't work, you simply didn't meet the requirements of the minimum effective dose. You'll see some benefits at the end of a month, but plan on 90 days for real changes that others will comment on.
And it's no coincidence that Stephen King compares writing to weightlifting. Want to be a professional writer? Better be prepared to put the time in every day becoming a "stronger" writer. Just like Ira Glass says about doing great creative work.
The same thing applies to Advertising.
Most mass-media branding campaigns require enough frequency and duration—enough of a minimum effective dose—to really work their magic. You might get lucky and see some results in 90 or 180 days, but plan on a full year or longer at a high enough frequency of ads to get a minimum effective dose.
And just like with working out (or, in Ira's case, with doing great creative), there's a certain level of frustration and chickening out you just have to work through. Be prepared for this chickening out period, and take Ira's advice: fight your way through it.
Cumulative Effect
Cumulative Effect is the other side of the coin from Minimum Effective Dose. Assuming your ad passes the threshold for relevance and impact, and that you've scheduled enough frequency to give the audience a minimum effective dose, the persuasive power of your ad will build over time.
You might just be starting to see results at the end of a year, but those results will accumulate and build. You're not starting over each year, you're standing on the persuasive results you gained from the year before.
For Ira Glass, the cumulative effect of doing a lot of ambitious work and working through your frustration period is to breakthrough into the ability to speak in your real, authentic voice, and to do interesting and special creative work that matters.
For advertisers, the cumulative effect of your advertising is certainly about increasing your market share and moving the needle on sales. But it's also about finding your advertising voice and hitting peak stride in your ads and campaigns.
Most TV shows, and especially most comedies, get better after a season or two. The Simpsons first season wasn't as good as what was to come. It took a season or two to really hit its stride. Same thing with Seinfeild. And most advertising campaigns are like that. The results build with time, but so does the authenticity of the voice and the impact of individual ads.
And that folks, is what I took away from Ira's third video on storytelling. If you saw something else in the video, I'd love to hear your thoughts in the comments.
Those 4 words are the most opened e-mail subject line most people have ever tested: "You are not alone."
And while that's a nice Cliff Claven-esque CRO tip to throw out, it's asking WHY that's such a powerful subject line that'll get you somewhere.
Here's why:
Or if that's not quite explicit enough, perhaps this will be:
Because if your ads aren't doing any of those things, they're probably not doing much of anything else, either.