I recently came across this post on Joss Whedon's 10 Tips for Writ­ers and thought that the tips applied equally well to adver­tis­ers and ad writers.
If you're ask­ing your­self "Joss who?" — you're miss­ing out! Joss Whe­don is the script doc­tor that worked his magic on Toy Story when the whole movie was in jea­pardy of fail­ing. He's also the cre­ator of Buffy the Vam­pire Slayer, Fire­fly, and Seren­ity. But if none of that really strikes a bell, then you prob­a­bly will rec­og­nize him as the direc­tor of the block­buster Avengers movie.
At any rate, I found his writ­ing tips to be thought­fully on-target, so here's my advertising-centric trans­la­tion of Whedon's 10 Tips:
1.
FINISH
IT
In business/entrepreneurship this means "Ship," as Seth Godin would say. But to stretch it past that a bit and into the realm of adver­tis­ing, I'd para­phrase David Ogilvy and say, Don't buy a ticket half-way to Europe — fin­ish the jour­ney.
From a brand­ing per­spec­tive that means don't mess around with 12 dif­fer­ent plat­forms, cam­paigns, and media; com­mit to one cam­paign, one pri­mary media and buy enough rep­e­ti­tion for a long enough time to fin­ish the job you started.
From a direct mail per­spec­tive, actu­ally mail out the let­ter — fin­ish that job, for sure — but also com­mit to a series of mail­ings, or a mail­ing fol­lowed up by a sales call, rather than a one-off postcard.
2.
STRUCTURE
To quote from Joss Whedon's orig­i­nal advice: "Struc­ture means know­ing where you're going; mak­ing sure you don't mean­der about." In small busi­ness that means hav­ing a grip on your busi­ness model and your goals and not falling prey to bright shiny object syndrome.
From an adver­tis­ing per­spec­tive it means work in cam­paigns. Don't move and mean­der from one unre­lated ad to another unre­lated ad; have a cam­paign and an over-arching mes­sag­ing and brand posi­tion that you stick with. Know where you're going and have the dis­ci­pline to get there. Note that adver­tis­ing one sale after another auto­mat­i­cally con­demns you to mean­der­ing with­out structure.
3.
HAVE
SOMETHING
TO
SAY
Again, to quote from Joss Whe­don "This really should be num­ber one." If you're pay­ing to be on the air with radio or TV, or you're pay­ing to mail a mes­sage to some­one, you really need to have some­thing sub­stan­tive to say. It doesn't nec­es­sar­ily have to be a Unique Sell­ing Propo­si­tion (USP), but you should have:
an offer to make,
a value that you stand for (or some­thing you stand against),
and an advo­cated posi­tion around your business/industry that you'll stand behind.
And, really, just like in writ­ing, hav­ing some­thing to say IS the #1 thing about advertising.
4.
EVERYBODY

HAS

A

REASON

TO

LIVE

[And It's Not About You!]

I don't care if you're the brand­ing equiv­a­lent of Apple, Harley David­son, and Jack Daniels all rolled into one: your role in the lives of your cus­tomers is at the far periph­ery. Your rel­e­vance and inter­est is extremely lim­ited. Keep that in mind and fig­ure out those con­texts in which you are rel­e­vant to cus­tomers. Tie your prod­uct or ser­vice back to the things that really do exist at the cen­ter of customer's lives. Don't let your adver­tis­ing pre­sume that your busi­ness is impor­tant to peo­ple out­side of those nar­row con­texts in which you can help them with an imme­di­ate prob­lem or concern.

As a corol­lary to this, real­ize that for most prod­ucts and ser­vices, adver­tis­ing through mass media means that 98% of the peo­ple see­ing (or hear­ing) your ad are NOT cur­rently in the mar­ket for what you sell.

Some peo­ple see this as a bad thing, but the truth is that speak­ing to peo­ple who aren't (yet) in the mar­ket for what you sell is really one of the best things about broad­cast media.

Why?

Because the best time to con­vince peo­ple of how won­der­ful you are is BEFORE they need you. The idea is to have these peo­ple enter into the mar­ket — to start their use-case sce­nario — already biased in your favor.  You don't want them typ­ing your busi­ness cat­e­gory into Google and mak­ing a deci­sion based on search results. You want them typ­ing your busi­ness NAME into Google, hav­ing already (largely) made their buy­ing decision.

But if you take this approach, you must real­ize that you're talk­ing to peo­ple who aren't inher­ently inter­ested in your prod­uct pre­cisely because they are not yet in the mar­ket for it. That means you must give these lis­ten­ers a rea­son to pay atten­tion anyway.

In other words, you have to seduce and enter­tain peo­ple into pay­ing atten­tion.  Make your ads more inter­est­ing and enter­tain­ing than the thoughts cur­rently run­ning through the minds' of your audi­ence. And do it in a way that strength­ens rather than obscures your sales message.

Being both enter­tain­ing and on-brand and per­sua­sive is tough, but it's what sep­a­rates the pros from the ama­teurs in the adver­tis­ing game.
5.
CUT
WHAT
YOU
LOVE
Clients will often be so enam­ored with things they love and that they feel the prospec­tive cus­tomer should care about, that they'll insist that you put it into the ad. Some­times the cus­tomer does (or can be made to) care about it too. Then you're in luck.
Unfo­tu­nately, it's more likely that the cus­tomer will remain totally apa­thetic about your client's pet obses­sion no mat­ter how much he "ought to" care about it. And that's when the busi­ness owner (aka your adver­tis­ing client) has to fol­low the advice to "cut what you love" and focus on what'll actu­ally move the needle.
And of course, as a copy­writer, you often have to "kill your dar­lings" (aka cut some of your best lines) in order to strengthen the over­all ad copy — espe­cially when you're run­ning short on time for that 30 or 60 sec­ond script!
6.
LISTEN
If the idea is to talk to the dog, in the lan­guage of the dog, about what's in the heart of the dog, then that means you've got to:
Under­stand what's in the heart of the dog — what the prospec­tive cus­tomer really cares about, and
Have a sense of the lan­guage of the dog — what kind of words, atti­tudes, phrases, etc. your cus­tomers really use when talk­ing about their desires and frus­tra­tions and needs.
You can't know or do any of that with­out lis­ten­ing to the cus­tomer. And these days, a lot of lis­ten­ing is done through your eyes by search­ing through reviews, forums, and social media com­ments. Lis­ten to how peo­ple talk and what they talk about so that you can talk to them in your ads about the same things they care about, using the same lan­guage they use.
7.
TRACK
THE
AUDIENCE
MOOD
This one goes along with "Lis­ten." You're goal is to emo­tion­ally con­nect with your audi­ence. You want your ads to cause them to think of you first and feel the best about you when they DO finally need what you sell. That way they come to you as a pre­ferred provider and rec­og­nized expert — some­one wor­thy of pre­mium pric­ing. In order to do that you have to sep­a­rate out the effect you intended your ads to have from the effect they actu­ally have.
Some­times the fea­ture or ben­e­fit or the line of copy or brand­able chunk that you think will really con­nect with peo­ple doesn't, while some seem­ingly "throw-away" phrase or line res­onates in a way you never antic­i­pated. If you're track­ing the audi­ence mood, you'll be able to do more of what res­onates and less of what falls flat.
8.
WRITE

LIKE

A 

MOVIE

This means write cin­e­mat­i­cally and visu­ally. This is easy to under­stand for TV, but it applies equally well to radio. It always amazes me the amount of peo­ple in radio who talk about "The­atre of the mind" but don't really under­stand what the phrase means or never write ads that cre­ate that kind of cin­e­matic response in lis­ten­ers' imaginations.

So regard­less of whether you are cre­at­ing TV Ads or Radio Ads, write your ads like a movie rather than an ad. Don't just talk about your prod­uct or ser­vices ben­e­fits, dra­ma­tize them. Sear the men­tal image of that ben­e­fit onto the imag­i­na­tions of your audience.
9.
DON

'T

LISTEN

Yes, I know: this con­tra­dicts Tip #6. Stick with me a moment and it'll all make sense.

When your ad has impact and can't be ignored, and espe­cially when such an ad is aired with the proper fre­quency to make a dif­fer­ence, you'll get com­plaints. An ad's abil­ity to attract is inex­tri­ca­bly linked to it's abil­ity to repel; if nobody hates it, nobody will love it either.

So when you've got an emo­tion­ally pow­er­ful, un-ignorable ad on your hands, pre­pare your­self (and/or your client) to get com­plaints. Expect the com­plaints to come, and then don't lis­ten to them. Apple's "I'm a Mac" cam­paign got a TON of com­plaints, from all kinds of peo­ple who thought the cam­paign was mean spir­ited or smug or what­ever. Good thing Apple decided not to lis­ten, huh?
10.
DON

'T

SELL

 

OUT

The real­ity of the cus­tomer expe­ri­ence has to match the promises made in the ad. This has ram­i­fi­ca­tions for both ad writ­ers and small busi­nesses. For ad writ­ers, it means don't sell out by tak­ing on clients who run bad busi­nesses and who can't deliver on what your ads promise.

For busi­nesses, it means to guard against let­ting the cus­tomer expe­ri­ence slip as you grow. Instead do the oppo­site: rein­vest in mak­ing the cus­tomer expe­ri­ence bet­ter and more closely aligned with the brand.

This also means occa­sion­ally allow­ing your­self to get "called out" on your brand promises, often in unrea­son­able ways. If you've got the guts to plant a flag and make a stand, some­one will test you on it sooner or later. And you can bet that that "some­one" will more than likely be unrea­son­able about it.

For exam­ple, some­one will lik­ley abuse your life­time guar­an­tee, or your "no sur­prises" guar­an­tee. Then you can be like LL Bean and write off the abuse as a cost of keep­ing your guar­an­tee, or you can refuse the unrea­son­able request, quib­ble over your guar­an­tee, and add fine print to your promises. If you quib­ble, you sell out. And then word will get out. If you stand and deliver (even in spite of the knucklehead's unrea­son­able­ness), word will get out on that, too. And the reward for that will exceed the cost by a fac­tor of 10X, at least.

 

And there you have it. Ain't Joss Whe­don great?

Cre­ativ­ity in ads is great — and usu­ally incred­i­bly nec­es­sary as well.

But there's a dis­tinct dif­fer­ence between cre­ativ­ity that helps to emo­tion­ally com­mu­ni­cate the adver­tis­ing mes­sage and cre­ativ­ity for the sake of cre­ativ­ity. And the dif­fer­ence isn't always so black and white. Take, for exam­ple, these two ads: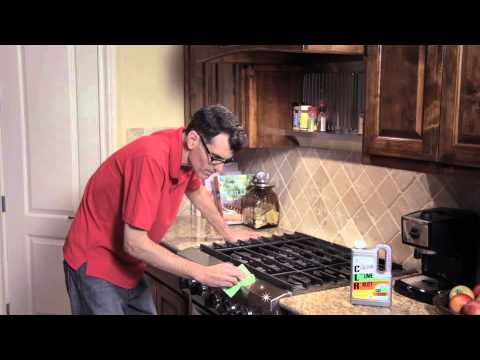 The ads DO make a point and they ARE cre­ative. But to what extent is the cre­ativ­ity help­ing to sharpen the point of the mes­sage, and to what degree is the cre­ativ­ity get­ting in the way?
First, I'll say that the CLR ad is the best use of potty-mouth in an ad that I've seen in a long time. Much bet­ter than K-mart's "Ship Your Pants" or "Big Gas Savings."
Why?
Because CLR used the swear­ing to com­mu­ni­cate the authen­tic­ity of customer's sur­prise at just how well CLR cleans — a strat­egy based in some sound neu­ro­science. The Kmart ads, on the other hand, just used the potty mouth gag as, well, just that: a gag that was totally gra­tu­itous and uncon­nected with the mes­sag­ing itself.
So the swear­ing was rel­e­vant to the mes­sag­ing, and the mes­sag­ing was based on a true real­ity about the prod­uct itself. Nice.
But while watch­ing that CLR ad, I couldn't help think that a lit­tle Oxy­Clean and Billy Mays-style demo would have dra­mat­i­cally boosted the cred­i­bil­ity and effec­tive­ness of the ad. Would Billy Mays have pitched you the clean­ing pow­ers of Oxy­Clean with­out SHOWING you just how amaz­ing it was? Heck, no! He insisted on demon­stra­bil­ity for his prod­ucts and actual demon­stra­tions in his ads.
And con­trary to pop­u­lar belief, the two approaches of clever cre­ative and straight-up demo can eas­ily co-exist. It wouldn't have taken more than 3 or 4 sec­onds at the end of the CLR ad to SHOW the prod­uct in action, instantly remov­ing lime/soap scum, stain­less steel stove stains, etc.
All of which brings us to the sec­ond ad for the Sam­sung vac­uum cleaner, because the prob­lem with that ad, as I see it, boils down to not enough demo. Yes the baby chase con­cept was cute and cre­ative, but how much time did it waste in NOT show­ing the unique fea­ture of the prod­uct that the ad was pre­sum­ably showcasing?
If that ad had cut about 50% of the cute-baby-imitating-cop crap and sub­sti­tuted in more demon­stra­tion of prod­uct it would have ended up a much stronger ad.
As the say­ing goes: "if you've got it, flaunt it." If your prod­uct can be demon­strated to amaz­ing effect, why in the world wouldn't you want to demo it in your ads? Case in point, this ad for the Dyson ball:
Or take a gan­der at this very cre­ative but almost purely demo spot for Samsonite's Spin­ner luggage: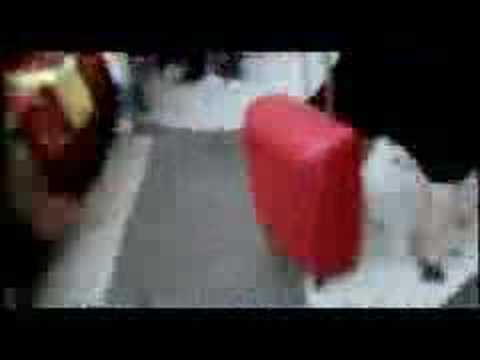 As I said, cre­ative is great — and nec­es­sary, as an ad absolutely needs to cap­ture and hold people's atten­tion. But, really, there is just as much adver­tis­ing craft and cre­ativ­ity in the last two demo-heavy spots as there is in the CLR and Sam­sung spots, and the demo-heavy spots man­aged to get the sales mes­sage across far more clearly.
Bot­tom Line: If you can make a TV ad into a demo, you prob­a­bly ought to give seri­ous thought into doing so, regard­less of whether or not it "feels" creative.
Ver­i­tas is truth, but vérité, as in cinéma vérité, is (at least as I've con­ceived it) the style of pre­sen­ta­tion that helps con­vey the notion of truthfulness.
In other words, if truth alone isn't enough to con­vince peo­ple — and it demon­stra­bly is not — then the ques­tion becomes: what can legit­i­mately be added to the truth to make it con­vinc­ing? And my answer is vérité.
So what IS vérité?
Let me give you a few examples:
Exam­ple 1
I have a part­ner who tells me that you have to eval­u­ate tes­ti­mo­ni­als the same way you eval­u­ate copy, which is to say that words which wouldn't make con­vinc­ing copy don't sud­denly become con­vinc­ing sim­ply because they leave the mouth of a cus­tomer. Either they're con­vinc­ing or not, and the fact that they're the "tes­ti­mony" of another has lit­tle to no impact.
I dis­agree. At least in terms of radio and TV tes­ti­mo­ni­als, where I think vérité enters into it. Case in point, this video pro­duced by leg­endary ad man, Tony Schwartz: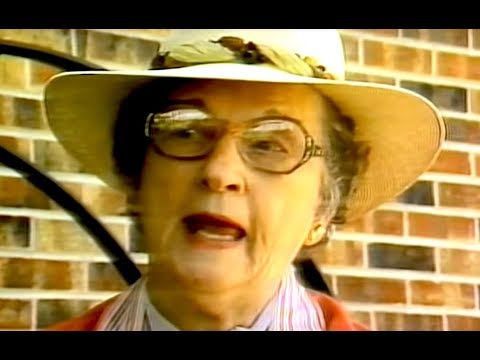 Frankly, the bare words this lady says would make for rather dis­mal ad copy, and yet, she's pow­er­fully per­sua­sive on film. So what accounts for her per­sua­sive power? I think it has a lot to do with vérité. Her unique "voice" cre­ates cred­i­bil­ity in and of itself.
Exam­ple 2
This recent Microsoft Ad does largely the same thing, lever­ag­ing the "voice" of Siri to cre­ate added cred­i­bil­ity and emo­tional real­ity for the bare facts that are presented:
The use of Siri's voice really dri­ves home the com­par­i­son in a way that the com­par­i­son alone couldn't have achieved, right?
Exam­ple 3
When nurses are given their patient com­ments for review, in terms of mea­sur­ing patient sat­is­fac­tion through a sur­vey tool like Press Ganey, it turns out that they are much more likely to "accept" the valid­ity of the com­ments and to take action on them if they are given not only the typed out and redacted com­ments, but actual, scanned copies of the hand writ­ten com­ments themselves.
For some rea­son, see­ing the actual scrawled-out hand­writ­ing of the patients made the com­ments real to the nurses in a way that the ster­il­ized and redacted com­ments couldn't. In other words, that added bit of vérité made all the difference.
Exam­ple 4
Cial­dini (of Influ­ence fame) reports on a per­sua­sion test around re-using hotel tow­els. Merely telling hotel guests that the reuse of their tow­els will save water and resources (i.e., the truth) isn't enough. But telling them that most other hotel guests WAS enough to con­vince most hotel guests to fol­low suit. But what really got the best results wasn't just that most hotel guests saw the light, but that most hotel guests that stayed in that exact room had elected to re-use their towels.
In my mind, men­tion­ing the fact that the pre­vi­ous guests (who had opted to reuse their tow­els) had stayed in the exact same room as the test sub­jects pro­vided a level of real­ity hook or vérité to make the social proof just that much more persuasive.
Exam­ple 5
I owe this exam­ple to Kath­leen Jaime­son, of the Uni­ver­sity of Texas, who pointed out the fol­low­ing ele­ment of vérité in Tony Schwartz's leg­endary "Daisy" ad. When Daisy counts up to ten, she doesn't do so per­fectly, instead, she stum­bles over the num­ber 6 only to then go back from seven to count six twice — in exactly the way that lit­tle kids often do. This little-kid mess-up gave the ad just enough vérité to drive home the nuclear threat. You can watch the entire ad for your­self here: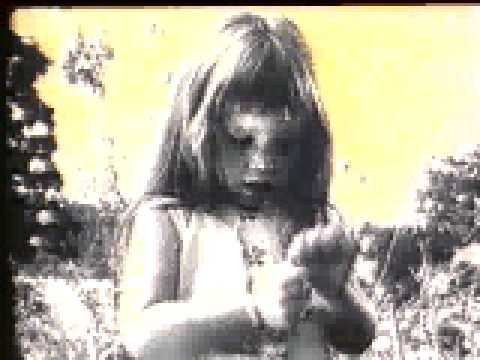 Con­clu­sion
I wish I had a grand con­clu­sion for you, but… the only thing I can say is this: if you're not search­ing for ele­ments of vérité for your ads, you're sort of miss­ing out on a grand oppor­tu­nity. And since vérité can come in many forms — that of a telling detail, a real­ity hook, or a tone of voice — it's well worth hunt­ing down and using what­ever ele­ments of vérité you can get your hands on.
Because vérité is just as impor­tant as ver­i­tas. And adver­tis­ers for­get that at their peril.
Every super­hero fran­chise begins with a Gen­e­sis story.
Action Comics #1 starts with a baby superman-to-be sent forth from the doomed planet Kryp­tonite. Sent forth with his father's desire that he become a force for good on Earth. The Amaz­ing Spider-Man #1 tells how Peter Parker gained super-powers after he was bit­ten by the radio-active spi­der and how he became Spider-man in reac­tion to his uncle Ben's murder.
In the same way, if you take any super­hero movie that's the first in its fran­chise, you'll find a gen­e­sis story of that super­hero — a tale that tells the audience:
How the hero came to posses his powers,
Who the hero is as a per­son, and
What his mis­sion is and Why he's ded­i­cated to it
If you don't do that, you're hero won't be believ­able. Nor will he be sym­pa­thetic. You'll end up with a char­ac­ter whose super pow­ers will seem too fan­tas­tic and "made up," and who will fail to inspire any­one to care about or root for him.
It's that sim­ple: no gen­e­sis story, no superhero.
Super­heros and Advertising
Inter­est­ingly, the three tasks of a Gen­e­sis story over­lay per­fectly with Aristotle's three ele­ments of Ethos — the three things you must estab­lish in order to per­suade through an appeal to char­ac­ter. Here's how they match-up, using Jay Henrich's mod­ern updates for the Ethos ele­ments of phrone­sis, eunoia, and arete:
Craft = Phrone­sis / Prac­ti­cal Wis­dom = Pow­ers
Car­ing = Eunoia / Good­will = Who the hero is as a person 
Cause = Areté / Virtue = Mis­sion
Want to present a busi­ness owner as some­one prospec­tive cus­tomers should like and trust?
Then you need to cover these char­ac­ter ele­ments. You have to con­vince the audi­ence that the owner is great at what he does, that he cares about his cus­tomers, and that, at the end of the day, he's on a big­ger mis­sion than just mak­ing money.
And once you under­stand the super­hero angle, it becomes pretty obvi­ous that the most pow­er­ful way to com­mu­ni­cate these ele­ments is through a Gen­e­sis story.
Put more directly, if you're pre­sent­ing the busi­ness owner as some­one with super­pow­ers — whether that's the power to hero­ically save the cus­tomer from a tough sit­u­a­tion, or sim­ply the power to do X bet­ter than any other busi­ness on the planet — than you're pre­sent­ing them as a de facto super­hero, and you need to tell the darn gen­e­sis story to make that mes­sage at all believable.
A Jew­elry Super­hero Gen­e­sis Story
Want an exam­ple of an Adver­tis­ing Gen­e­sis story?
Here's one from my busi­ness part­ner, Roy Williams [para­graph­ing mine]:
"When I was seven years old, I held my father's head in my hands as he took his last breath and died. A thing like that stays with you. It helps you under­stand that rela­tion­ships – peo­ple – are what life's all about.You gotta tell'em you love'em.

This is J.R. Dunn. So now you know why I became a jew­eler. Fine jew­elry is one of the ways we tell peo­ple we love 'em. When I got older and fell head-over-heals for Ann Marie, the love of my life, I didn't have enough money to buy her an engage­ment ring. She mar­ried me any­way. Go figure.

But I can promise you this: If you're think­ing of get­ting engaged to the love of your life, come to J.R. Dunn Jew­el­ers in Light­house Point. No one in Florida, no one in Amer­ica, is going to give you a bet­ter engage­ment ring for your money than me. One of the great joys of my life is to make it pos­si­ble for guys to give the woman they love the dia­mond she deserves.

There was nobody there for me when I needed an engage­ment ring. But I promise I'll be there for you."
After hear­ing this ad, you now know, with absolute clarity:
What kind of per­son J.R. Dunn is
How he got his super­pow­ers (along with how those super­pow­ers can help you)
What mis­sion he's on and why he's ded­i­cated to it
Bet­ter yet, you not only know these things about him, but you believe them. You believe these things about J.R. Dunn because he told you his gen­e­sis story. See how that works?
So what's YOUR gen­e­sis story, and are you both­er­ing to tell it the way it ought to be told?
What tells you it's time to stop digging?
That repen­tance is nec­es­sary for sal­va­tion is hardly a prin­ci­ple con­fined to Chris­tian­ity. It's really as sim­ple as say­ing that if you've dug your­self into a hole, you need to:
real­ize you're in a hole, and
stop dig­ging,
become open to solu­tions (aka, a way out)
Until you do these three things, you won't have much hope of get­ting out of that hole. Obvi­ously, the sooner you rec­og­nize the hole, the eas­ier the process is. Just as obvi­ously, this applies to busi­nesses as well as individuals.
In fact, a lot of hole-digging in busi­ness involves max­i­miz­ing short term profit at the expense of long-term rep­u­ta­tion, cus­tomer sat­is­fac­tion, prod­uct improve­ment, etc. Mostly because prof­itabil­ity is fer­vently mea­sured while the long term things often don't even have indi­ca­tors, let alone mea­sure­ments. This means many com­pa­nies don't real­ize they've dug them­selves into a hole until a cri­sis hits.
So what are your early indi­ca­tors for these "soft" or long-term fac­tors? Have you both­ered to set any up, or are crises going to be the only indi­ca­tor that the hole you've dug your­self into is deeper than you can climb out of?
******************************
Are you demand­ing a state of grace, or are you will­ing to take peo­ple as they are?
One of the few things I don't like about Get­ting Things Done is the "state of grace" fac­tor.  Mean­ing you have to start your sys­tem from a point at which every­thing is accounted for on a slip of paper in your in-box, which means you have to take 1–2 days out of your life to get your­self to the start­ing point.
I think that's one rea­son there are far more vari­ants of GTD and peo­ple using mod­i­fied GTD sys­tems than there are actual GTD prac­ti­tion­ers. Peo­ple like the sys­tem, but most can't start from that all-too-hard-to-achieve state of grace.
Sim­i­larly, busi­nesses that are will­ing to take peo­ple as they are gen­er­ally do a whole lot bet­ter than busi­nesses that force cus­tomers to have got­ten their ducks in a row beforehand.
Peo­ple want solu­tions, not an "I told you so."
Think of the dif­fer­ence between a nor­mal uni­ver­sity and most online uni­ver­si­ties. They'll always be a Har­vard, but I think a lot of 3rd Tier Col­leges and Uni­ver­si­ties are about to get crunched as more and more peo­ple opt for edu­ca­tional alter­na­tives that will take them where they are — lit­er­ally and figuratively.
What about your busi­ness?  Are you will­ing to meet peo­ple where they are - to save them from their past stu­pid­ity if needed — or are you demand­ing cus­tomers enter your doors in a state of grace?
****************************
The object of giv­ing some­thing up is to gain some­thing else
Chris­tians fast and make sac­ri­fices dur­ing Lent  – i.e., they give up tem­po­ral, worldly plea­sures and activ­i­ties — so as to bet­ter con­cen­trate their minds on the eter­nal and the spir­i­tual. It's not just about giv­ing some­thing up, it's about elim­i­nat­ing some things to focus more on others.
This is a recog­ni­tion that you can't just add and add and add with­out hav­ing things get crowded out of the pic­ture — usu­ally the wrong things, the most impor­tant things.
While we all tend to end­lessly add To-Dos to our list, there's only so much time in the day. How many of us actively focus on a Stop Doing list? The idea is to replace less effec­tive and effi­cient strate­gies and prac­tices with more effec­tive ones.  So shouldn't we have as many "Stop Doing" items as "Start Doings"?
What's on your "Stop Doing" list?
Back in 1973, Mas­ter Lock ran one of the most effec­tive Super Bowl ads of all time. If you haven't seen it before, here it is:
Now, I'm not sure how many crim­i­nals would shoot a lock — seems to me they'd be more likely to just use a pair of bolt cut­ters — but that doesn't mat­ter, because watch­ing a lock lit­er­ally take a bul­let and still con­tinue to do its job impresses us at a fun­da­men­tal, sym­bolic, and sub­con­scious level.
And it's this sub­con­scious, largely sym­bolic level where real buy­ing deci­sions are made, which is one rea­son why Mas­ter Lock, bol­stered by the suc­cess of this ad, went on to dom­i­nate the indus­try in 70s and con­tin­ues to be dom­i­nant today.
In fact, peo­ple still talk about this "tough under fire" demon­stra­tion to this day. Heck it fea­tured in an episode of MythBusters.
Of course, the dif­fer­ence between today and the 70's is that now cus­tomers expect to be able to find more infor­ma­tion on the inter­net. So if Mas­ter Lock were to run an ad like that today, we'd expect to go to the web­site, see the ad, and then get more infor­ma­tion, pre­sum­ably includ­ing an added demon­stra­tion of how the haft of the lock is hard­ened against reg­u­lar bolt cut­ters and such.
In other words, the Web is where we expect busi­nesses to add more info, close more loop­holes, and really con­vince us — all after they've impressed us with their mass media ads.
And that brings me to the ad Mas­ter Lock really should have aired last Sun­day. Because you don't know it, but the front door lock on your house is ridicu­lously, stu­pidly easy to over­come. It doesn't even require reg­u­lar lock-picking skills or really any­thing close to what one might call spe­cial tools or skills.
Nope. Pick­ing the lock on your house sim­ply requires a bump­key and a few minute demo on how to use it. See for your­self within the first 90 sec­onds of this news special:
Think you could make a pretty dra­matic ad out of that bit of info?
Yeah. Me too.
Now, here's the thing — Mas­ter Lock has come up with a lock cylin­der that's pretty much bump-proof. Unfor­tu­nately their pro­mo­tional video for the tech­nol­ogy is slow, bor­ing, and long. It is, how­ever, convincing: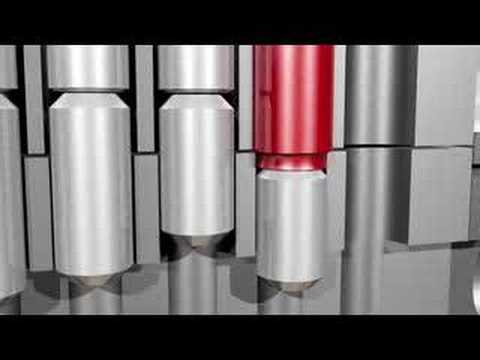 So why not have a super dra­matic, riv­et­ing Super Bowl ad that demon­strates lock bump­ing and how exposed 99% of all homes are to the tech­nique, then show­cas­ing how bump-proof Mas­ter Lock's new lock cylin­ders are?
If you really want to get seri­ous, throw out a challenge:
View­ers pick out a replace­ment Mas­ter Lock for their door and order it along with home instal­la­tion to be done by a a local Mas­ter Lock dealer,
All of which is

FREE

if the instal­la­tion crew can't bump lock the front door lock they'll be replac­ing on your home.

"

If we can't open your door lock as easy as this [image of bump lock open­ing] your new Mas­ter Lock is on us!
See com­plete details at masterlock.com
What do you want to bet that that ad would sell a boat load of new door locks?
And that's the ad we should have seen this Super Bowl.