David imagined making love to Bathseba before ever taking the first step to seduce her.
And so it is with all of us: we never take an action without "test driving" it in our imagination first; we want to see what's gonna happen and what it'll feel like. It's the same compulsion that causes us to click the lights on in a room before we walk into it.
So it always surprises me how often Websites fail to turn the lights on for their visitors. How can a prospect confidently take action if she's uncertain about the results? So here's a quick and dirty checklist for ya:
The top 4 ways Websites leave visitors in the dark:
1) Forms that don't explicitly tell visitors what will happen after the visitor hits "send."
You may think most visitors would assume what would happen, but half-acknowledged doubt routinely kills conversion. So explicitly tell visitors what will happen if they fill out the form and hit send. For instance, on my own contact form, I tell visitos that the form will send an e-mail directly to my in box and that I'll respond to that e-mail within a business day or two, if not sooner. I also give visitors an option to e-mail me directly or call, thereby helping them to formulate alternate or back-up scenarios.
Other stuff to keep in mind:
If it's a download, e-book, or white paper form, let people know if the button will automatically begin the download, will take them to a new page, or will send them an e-mail with a link for downloading the paper.
For e-books and white papers, merchandise the download! Show them the cover. Give 'em a glimpse of the table of contents. Tell them how long it is. Provide a sense of value for the content you're offering.
Re-assure visitors of your intentions for their info. If there is going to be a follow-up, be explicit about what kind of follow up – who will make contact and by what medium. Better yet, give visitors a choice on how they would prefer to be contacted.
2) "Buy Now" buttons that take you to product details rather than adding an item to cart
Many "buy now," "book now," and other call-to-action buttons really only take the visitor to a "details" or "learn more" type page, rather than placing an item in the cart of initiating a checkout process. Not only does this mislead the visitor, but it kills micro-conversion rates since most visitors aren't ready to add an item to cart (or book the rental, or whatever) until they've first seen the details.
People don't like commitment, so it's best not to make it seem as if you're asking for more commitment than you really are. This is why Amazon used to have a "you can always remove it later" note on their add to cart button; they were smart enough to try to minimize the perceived commitment – not add to it!
3) Websites that don't provide timelines
This is especially important for Websites selling a service because you are likely delivering value over time and there's also some transition period between paying you and getting set-up and everything. In other words, before pulling the trigger, most prospects will want to know:
What the first week of working with you will bring for them
What the first month will be like
Who they will be working with within your company
How soon until they notice results/ROI
What will the payment schedule look like
What your methodology is like and what they'll need to prepare for
Not providing clear, imaginable answers to these questions is like turning down an opportunity to seduce the imagination of your customer. Do yourself a favor and make sure your copy mentally walks your prospects through the process of doing business with you.
4) Copywriting that doesn't carry the value forward in time
The 3 highest praises a product or service might get from a customer are:
It saved my life
It changed my life
It was money well spent
If you noticed a falling off on the third item, don't let that distract you 😉 Focus on the fact that all of those commendations are made by someone looking back on their purchase. And that means your copy will be a lot more persuasive if you HELP the prospective customer imagine herself looking back on the decision to buy while feeling any one of those three reactions/emotions.
Ideally, you'd want product/service reviews or testimonials from customers to help you carry the value forward in time. You may also want pictures of items holding up to hard use, sort of like CC Filson use to be famous for. But copywriting is always available to help your visitors imagine long-term satisfaction from their purchase.
Confident Visitors = Converting Visitors
While there are more ways to leverage this principle the essence always remains the same: make it easy for your customer to imagine taking the action you want her to take. Eliminate any unresolved concerns and replace them with mental images that inspire her confidence in doing business with you.
"Wit is a sword; it is meant to make people feel the point as well as see it."

– G.K. Chesterton
Consider it a trained incapacity.
The more comfortable you are in big cities, the more you become habituated not to make eye contact with the homeless, the panhandlers, and the guys hawking newspapers on the street. Eventually, you pretty much just screen 'em out.
So if you're the ad guy confronting this, how do you get past it? More importantly, how do you talk about it without making your audience uncomfortable and eager to avoid your message in the future?
Check it out:
Lessons to Take With You
Your audience has as many mental blindspots as anyone else, so don't ignore the conditioned irrationalities inherent in your or your client's industry or market – probe for them! Knowing them will help you write better copy and even formulate better value propositions to begin with.
Where possible, let your mental images be the argument, just as the ghostly transparency of the homeless guy WAS the persuasion – no caption needed. If your message is only remembered through a simple story format, the vivid mental images will carry most of the meaning and emotion. Make sure you have vivid mental images and that they're sufficient to carry the core of your message.
A great written example of this technique
My partner and marketing mentor, Roy H. Williams, wrote this ad to illustrate an editing technique, but I think it works well as a text-based counterpart to the video you just saw:
"You see him a block away. He sees you, too.

The night feels colder, darker. The streetlamps cast shadows you wouldn't have noticed if you were walking with friends.

But you have no friends.

The stranger continues toward you, hands inside a long coat. He's looking at you, reading you well, knows you're scared.

You can almost see his chest expand with pride.

Seven feet away, you have only seconds to decide. You hear his breathing, watch his eyes bearing down on you. The sidewalk isn't wide enough.

But they weren't thinking of you when they built this sidewalk.

This sidewalk was built for him.

One foot away, you hold your breath, close your eyes.

Head down, you brush past him, embarrassed. He hops in a fine car, shaking his head and suggests you get a job.

You wish you could.

290,000 Canadians are frightened, homeless, and hungry.

The United Way can help. Will you help the United Way?"
Did you see all those mental images flash before your imagination? Did you notice how Roy forces you to look through the eyes of the homeless man – forces you to see the truth rather than just intellectually acknowledge it. And do you see how the sequence of images IS the persuasion? Good. Now all you have to do is produce those effects in your own work 😉
P.S. Hat tip to Madvertising for covering and turning me onto the featured television ad.
Consumer Reports rarely endorses the same products that enthusiast magazines do. They rarely pick the same car that, say, Car and Driver might, or select the same stereo that Audiophile would deem a "best buy."
Why is that?
Because Consumer Reports tries to objectively calculate the "sweet spot" on the Quality-to-Price Ratio, while enthusiasts give more weight to subjective subtleties and refinements; things like aesthetics, ergonomics and brand affinity. Such things aren't as big a factor for Consumer Reports when they're trying to help you find "the most X for your money."
Enthusiasts go beyond the point of so-called diminishing returns because, to them, the return doesn't feel diminished.
The Perceived Value Curve
Just to make this as clear as possible, I graphed it…
As you can see on the chart, Consumer Reports looks for products that sit on the inflexion point, that spot on the curve just before it gets too steep. They do this because their audience wants an objective, substantiated and dispassionate analysis of which brand/product offers the best bang for the buck. They're looking for those 85%-as-good-but-half-the-price products.
From "Consumer" to Enthusiast
Unlike the Consumer Reports crowd, enthusiasts are more conscious of a product's refinements, or lack thereof.
The enthusiast's minimum standards are higher than average. Audiophiles can distinguish between a CD recording and a 192-bit encrypted MP3 file. Driving enthusiasts appreciate the smooth clutch and slick jolts of a great manual transmission. Wine connoisseurs can anticipate the blackberry notes and soft minerality of their favorite Cab Franc
This is why acquiring a taste for expensive wines, stereos and cars can sometimes "ruin you" for lesser quality goods, because as Kathy Sierra insists, "Learning increases resolution." Enthusiasts continue to perceive noticeable, worthwhile benefits well beyond the normally perceived point of diminishing returns.
How to use this in your copy
So, if you can't substantiate your product's superiority in a no-nonsense Consumer Reports-style manner, your best bet may be to write copy that evokes the Enthusiast's experience.
When you create a high-resolution experience with your Web copy, you help the average, uninitiated consumer picture themselves as enthusiasts, which in turn helps them justify paying more for the service or item.
Back in 2008 when I first wrote this article, Fuji's F30 Compact Camera was a perfect example. The F30 had rather unimpressive specs (6 megapixels with a 3X zoom) and had supposedly been supplanted by the newer F40 and F50 models — but it was STILL selling for between $220 and $300, which was as much or more than either the 12 megapixel F50 or the 8 megapixel Canon SD850.
Why is it commanding so high a price?
Because enthusiasts had embraced the F30 for its unmatched ability to take high ISO and low-light photos. At the time, it was the only pocket camera able to take really great low-light shots. So as soon as a retailer "sold" a consumer on that ability, the lower megapixel count no-longer mattered. Smart copywriters could have focused in on this "hidden" ability/refinement of the F30 in order to raise its perceived value.
Roy Williams gives an example of copy that does just that:
In this brilliant Monday Morning Memo, Roy writes this (made up) sample copy which perfectly illustrates my point:
"The prettiest camera in this price class has a shutter speed of 1/15th of a second. But the shutter speed of the ugly Canon PowerShot S500 is a superfast 1/60th of a second, allowing you to take fabulous photos in low-light situations. Your indoor photos will look rich and vibrant when all the others look dark and grainy. And your nighttime photos will make people's eyes bug out. Beautiful contrast and luminance, even without the flash. This camera can see in the dark. Take a picture of your lover in the moonlight. It will become your favorite photo ever. And that superfast shutter speed is also very forgiving of movement. That's why no one ever replaces their PowerShot S500. Go to your local pawnshop and see if you can find one. We're betting you can't. But you will see several of that "prettier" camera available cheaper than dirt. So if you're looking for a great price on a sleek-looking camera, that's probably where you should go."
Who wouldn't want a camera like that?
And if copy alone won't do the trick, think about staging live events, webinars, streaming videos… whatever it takes to show a glimpse of the hi-res experience. (Here's another example from Kathy Sierra.)
Overcoming Conditioned Irrationalities
Very often in competitive industries, certain specs get distorted in comsumers' minds as being, the only thing that really matters. In cameras, that feature is megapixel count, but this consumer symptom ain't unique to cameras, it happens in everything from granite countertops to jewelry to kitchen knives to computers. Just try explaining why Macs are worth the premium to a spec and price-conscious PC-buyer 😉
In fact, I've heard it said (probably in jest) that there's only 2 real business models:
We give $5 haircuts (maximum spec per $)
We FIX $5 haircuts (Real value / all the subjective goodness most people "in the know" want)
While I may not fully agree with that, it certainly clarifies the point: building perceived value often means overcoming the "conditioned blindness" around "the one spec that matters." A conditioned blindness that often requires getting burned to break free from.
So for companies using business model #2 who would like to expand market share beyond the once-burned crowd, (re)creating the enthusiast's experience and dramatizing the benefits beyond the specs is usually the surest and best way to create Perceived Value.
[The "From the Vault" series is an attempt to spotlight some of my older Grok posts that remain relevant for today's readers. As always, I'm open to suggestions, if you'd like me to re-visit a topic of interest to you]
Story Appeal creates audience curiousity. Basically it's the out-of-the-ordinary element that causes readers to guess at an explanatory back-story or narrative.
David Ogilvy used the term in his book Ogilvy on Advertising to describe the kind of photographs which best grab reader's attention, as exemplified by this Hathaway ad:
Here's what Ogilvy wrote about Story Appeal (and this ad):
"The kind of photographs which work hardest are those which arouse the reader's curiousity. He glances at the photograph and says to himself, 'What goes on here?' Then he reads your copy to find out. Harold Rudolph called this magic element 'Story Appeal,' and demonstrated that the more of it you inject into your photographs, the more people look at your advertisements."

'The eyepatch injects the magic element of 'story appeal.'"
Do you see how the odd characteristic of the Baron Wrangell character sparks readers' curiosity? One can't help but speculate about his background, purpose in the ad, etc. – and so one reads the ad to find out.
Moving the principle online, story appeal creates click throughs from readers hoping to get the full story on your home page. And the "click through" example brings up the obvious point that Story Appeal can work as well for headlines, titles, and tweets as it can for pictures in ads.
Note that this content is a re-hash of one section of my previous Grok post, "Visual Scandal, Story Appeal, and Banner Ads." I've reproduced part of it here to better explain the term "story appeal"
"Check out my blog" I tweeted, and almost nobody did – I got exactly what I deserved
But I learned my lesson.
So a day or two later, I tweeted the following: "Why telling the truth rarely works," along with a link to my post, Does Your Copy Tell or Compel. That's when a fair following of people clicked through to my blog.
My first tweet was all about me, no matter how humbly or simply I worded it, so few readers responded.
The follow-up tweet promised an interesting read on a topic my audience cared about – it was all about them and they responded accordingly.
In both cases I got exactly what I deserved
Here's how this works outside of Twitter headlines
Let's say you own a local restaurant. If you have a FaceBook page, what do you think should be on it?
Of course, you'll likely have some pictures of the restaurant up, and maybe even the menu, but what should the majority of your status updates focus on?
If you're aiming to deserve social media success, here's what I'd recommend:
Announcement of FB-friend only specials. Doesn't have to be a savings or sale, it could simply be an off-menu special that only your FB friends know about.
Pictures of your guests (posted with their permission). Take photos of your patrons and diners and ask them either for their FB names so you can tag them in the photos, or encourage them to Friend you and tag the photos themselves.
A few behind-the-scenes pics and comments to let people know about the extra effort you go through to make sure the food is outstanding. Let them see some of your passion without making too big a deal about it.
Notice that 2 out of 3 recommended updates are focused on your customers – it's all about them – and that even the last item is indirectly about the customer, as the customers are the focus and beneficiaries of all the hard work and passion the suggested updates would be documenting. Former Grok readers will recognize this as a case of customer-centric versus we-we copy.
And the great thing about this near universal principle? You can test it for yourself with almost no risk or investment. Social Media provides near-instant feedback and your test can be as close as your next tweet, status update, or blog post.
Give it a shot and see if these principles don't work for you. I already know they've worked for me and for my wife's photography business.
In most home fires, smoke kills more people than actually flames. That's a commonly-quoted fact. But simply stating that fact never compelled anyone to test their smoke detectors/fire alarms.
The fact comes off as more interesting than compelling. One tends to view it in much the same way one views the (rather dubious) statistic that 50% of drunk men who drown are found with their fly unzipped.
Here's how to cause people to REALIZE the truth behind the smoke statistic: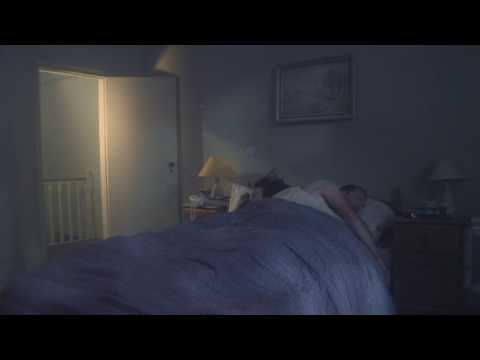 A couple of things to keep in mind about this ad:
1) The statistic was un-motivating because the mental image it created was hazy (pun intended). Most people picture conscious individuals who, having been awakened from the smell/heat/sounds, are then overcome by the smoke somehow. This leads the audience to question the reality of the statistic; you can almost hear them thinking: "can that many people not drop down to the ground, put some clothing over their face, and get the heck out of the home?"
2) The image of coughing on smoke-filled air isn't nearly as primal and scary as drowning. I'm not saying this makes sense, just that it's an emotional reality for me and for most others that I've spoken with.
3) This ad brilliantly dispels any confusion or vague images around how and why people are overcome and killed by smoke while replacing those vague images with a startlingly clear and appropriately-frightening image of drowning.
Mediocre copywriters string words together; great copywriters create and sequence mental images. That's one of the primary differences between telling the truth and causing people to realize it.
Hat tip to AdFreak for turning me onto this ad