Story Appeal creates audience curiousity. Basically it's the out-of-the-ordinary element that causes readers to guess at an explanatory back-story or narrative.
David Ogilvy used the term in his book Ogilvy on Advertising to describe the kind of photographs which best grab reader's attention, as exemplified by this Hathaway ad:
Here's what Ogilvy wrote about Story Appeal (and this ad):
"The kind of photographs which work hardest are those which arouse the reader's curiousity. He glances at the photograph and says to himself, 'What goes on here?' Then he reads your copy to find out. Harold Rudolph called this magic element 'Story Appeal,' and demonstrated that the more of it you inject into your photographs, the more people look at your advertisements."

'The eyepatch injects the magic element of 'story appeal.'"
Do you see how the odd characteristic of the Baron Wrangell character sparks readers' curiosity? One can't help but speculate about his background, purpose in the ad, etc. – and so one reads the ad to find out.
Moving the principle online, story appeal creates click throughs from readers hoping to get the full story on your home page. And the "click through" example brings up the obvious point that Story Appeal can work as well for headlines, titles, and tweets as it can for pictures in ads.
Note that this content is a re-hash of one section of my previous Grok post, "Visual Scandal, Story Appeal, and Banner Ads." I've reproduced part of it here to better explain the term "story appeal"
"Check out my blog" I tweeted, and almost nobody did – I got exactly what I deserved
But I learned my lesson.
So a day or two later, I tweeted the following: "Why telling the truth rarely works," along with a link to my post, Does Your Copy Tell or Compel. That's when a fair following of people clicked through to my blog.
My first tweet was all about me, no matter how humbly or simply I worded it, so few readers responded.
The follow-up tweet promised an interesting read on a topic my audience cared about – it was all about them and they responded accordingly.
In both cases I got exactly what I deserved
Here's how this works outside of Twitter headlines
Let's say you own a local restaurant. If you have a FaceBook page, what do you think should be on it?
Of course, you'll likely have some pictures of the restaurant up, and maybe even the menu, but what should the majority of your status updates focus on?
If you're aiming to deserve social media success, here's what I'd recommend:
Announcement of FB-friend only specials. Doesn't have to be a savings or sale, it could simply be an off-menu special that only your FB friends know about.
Pictures of your guests (posted with their permission). Take photos of your patrons and diners and ask them either for their FB names so you can tag them in the photos, or encourage them to Friend you and tag the photos themselves.
A few behind-the-scenes pics and comments to let people know about the extra effort you go through to make sure the food is outstanding. Let them see some of your passion without making too big a deal about it.
Notice that 2 out of 3 recommended updates are focused on your customers – it's all about them – and that even the last item is indirectly about the customer, as the customers are the focus and beneficiaries of all the hard work and passion the suggested updates would be documenting. Former Grok readers will recognize this as a case of customer-centric versus we-we copy.
And the great thing about this near universal principle? You can test it for yourself with almost no risk or investment. Social Media provides near-instant feedback and your test can be as close as your next tweet, status update, or blog post.
Give it a shot and see if these principles don't work for you. I already know they've worked for me and for my wife's photography business.
In most home fires, smoke kills more people than actually flames. That's a commonly-quoted fact. But simply stating that fact never compelled anyone to test their smoke detectors/fire alarms.
The fact comes off as more interesting than compelling. One tends to view it in much the same way one views the (rather dubious) statistic that 50% of drunk men who drown are found with their fly unzipped.
Here's how to cause people to REALIZE the truth behind the smoke statistic: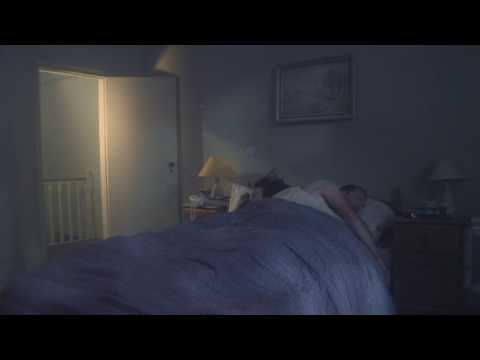 A couple of things to keep in mind about this ad:
1) The statistic was un-motivating because the mental image it created was hazy (pun intended). Most people picture conscious individuals who, having been awakened from the smell/heat/sounds, are then overcome by the smoke somehow. This leads the audience to question the reality of the statistic; you can almost hear them thinking: "can that many people not drop down to the ground, put some clothing over their face, and get the heck out of the home?"
2) The image of coughing on smoke-filled air isn't nearly as primal and scary as drowning. I'm not saying this makes sense, just that it's an emotional reality for me and for most others that I've spoken with.
3) This ad brilliantly dispels any confusion or vague images around how and why people are overcome and killed by smoke while replacing those vague images with a startlingly clear and appropriately-frightening image of drowning.
Mediocre copywriters string words together; great copywriters create and sequence mental images. That's one of the primary differences between telling the truth and causing people to realize it.
Hat tip to AdFreak for turning me onto this ad
If I told you one particular book sells almost 300,000 copies every single year, what would you guess actually drives those phenomenal yearly sales? Want a few hints?
It's not a how-to, Chicken Soup, or For-Dummies book
The vast majority of those 300,000 copies are sold in the spring
Give up? The book is Dr. Seuss's Oh, The Places You'll Go – an incredibly popular gift for graduates.
That book manages to powerfully communicate what hundreds of thousands of parents and relatives all want to say but can't quite seem to say nearly as well as the good Doctor. And because he has so graciously supplied them with the means of saying it, Dr. Suess continues to sell huge amounts of books spring, after spring, after spring – for as long as there are proud parents of new graduates needing to hear the message.
The question for you, dear Business Owner, is what are you helping people say?
What are you helping them say about themselves?
What are you helping them say to others?
Because not quite knowing how to say what's on your heart is something we all suffer from – and something most of us will gladly pay for relief from.
Are you willing to harness the same profit engine that Dr. Suess has used to sell millions upon millions of copies of Oh, The Places You'll Go? This brilliant radio ad by Adam Donmoyer represents a perfect example of how to harness this power to drive sales:
That ad sold more watches that Fathers' Day than that jewelry store has ever sold on any day, ever. All because they helped plenty of daughters say what they really wanted to say, but weren't quite able to give voice to on their own.
What are you helping your customers say?
Even skeptics believe everything they're told. We all do, actually.
At least, we believe it long enough to understand the message. Apparently, we're wired that way.
Since our brains have no neutral parking wherein we can "hold" an idea pending evaluation, we're forced to believe first and then evaluate. Or so says recent research by the eminent Harvard psychologist, Daniel Gilbert.
All of which is hardly news to (but certainly explains the actions of) politicians using push-polling to sway voter opinions.
So what does this have to do with writing?
Check out how CD Baby puts this psychological dynamic to good use:
Clearly, nobody actually believes the things said in this letter, nor are they expected to, as the claims are all made tongue in cheek.
But the very positive mental images were all vividly played out in your mind anyway, weren't they? We all accepted the propositions as true for whatever fraction of a second it took to understand and imagine them.
And doesn't the afterglow of those images still lighten your smile?
Now think of this: those cheery images have now attached themselves to the name "CD Baby" within your mind. Recall the name, and you'll likely recall these same images and feelings. And however irrational it might be, you're now more likely to assume this company has higher quality and customer service standards because of this letter.
While most of us like to scoff at "cheesy" Jolly Green Giant-type commercials, when properly executed, the silly, personality-driven aspects of those commercials can still work their magic, even among the cynical.
Just something to keep in mind 😉
P.S. Full props to Kem Meyer, from whom I stole the CD Baby Letter/Image, and a hat tip to my friend Manley Miller for bringing her blog post to my attention.