In a salute to all the new grad­u­ates this spring, I'm replay­ing one of my favorite posts, about the most gifted book a grad­u­ate is likely to receive…
Say­ing What Your Cus­tomers Can't
If I told you one par­tic­u­lar book sells almost 300,000 copies every sin­gle year, what would you guess actu­ally dri­ves those phe­nom­e­nal yearly sales? Want a few hints?
It's not a how-to, Chicken Soup, or For-Dummies book
The vast major­ity of those 300,000 copies are sold in the spring
Give up? The book is Dr. Seuss's Oh, The Places You'll Go – an incred­i­bly pop­u­lar gift for graduates.
That book man­ages to pow­er­fully com­mu­ni­cate what hun­dreds of thou­sands of par­ents and rel­a­tives all want to say but can't quite seem to say nearly as well as the good Doc­tor.  And because he has so gra­ciously sup­plied them with the means of say­ing it, Dr. Suess con­tin­ues to sell huge amounts of books spring, after spring, after spring — for as long as there are proud par­ents of new grad­u­ates need­ing to hear the message.
The ques­tion for you, dear Busi­ness Owner, is what are you help­ing peo­ple say?
What are you help­ing them say about themselves?
What are you help­ing them say to others?
Because not quite know­ing how to say what's on your heart is some­thing we all suf­fer from - and some­thing most of us will gladly pay for relief from.
Are you will­ing to har­ness the same profit engine that Dr. Suess has used to sell mil­lions upon mil­lions of copies of Oh, The Places You'll Go?  This bril­liant radio ad by Adam Don­moyer rep­re­sents a per­fect exam­ple of how to har­ness this power to drive sales:
That ad sold more watches that Fathers' Day than that jew­elry store has ever sold on any day, ever.  All because they helped plenty of daugh­ters say what they really wanted to say, but weren't quite able to give voice to on their own.
What are you help­ing your cus­tomers say?
Not only is it pos­si­ble to ani­mate your adver­tis­ing with the proven car­toon­ing prin­ci­ples of squish and squash, but it works even bet­ter when you apply some of that same strate­gic ani­ma­tion to your busi­ness itself.
But to do that, we have to under­stand how Squish and Squash is related to exag­ger­a­tion and visual impact. Here's an excel­lent exam­ple I down­loaded and swiped from Mark Kennedy's bril­liant blog:
Before Squash and Stretch
After Squash and Stretch
The dif­fer­ence is pretty astound­ing isn't it?
Full align­ment with the direc­tion of move­ment + exag­ger­a­tion of the line of move­ment.  And just to drive home the "exag­ger­a­tion of the line of move­ment" part, take a look at this other swiped pic­ture from a Willard Mullin down­load (also down­loaded via Mark Kennedy):
What's This Got to Do With Your Business?
First of all, under­stand that there's the prod­uct or ser­vice you're sell­ing, and then there's what you're REALLY sell­ing. Because unless you are hawk­ing com­modi­ties at com­mod­ity prices, what you're really sell­ing goes way beyond prod­uct or ser­vice and get's down to brand promise.
And the deliv­ery of brand promise within your busi­ness is where you need all that align­ment and strate­gic exag­ger­a­tion.
Take Star­bucks, for exam­ple. Did they really need to call their small, medium, and large cof­fees Tall, Grande, and Venti?  It's almost kind of silly, isn't it? The kind of thing that's eas­ily parodied.
But it's also an exag­ger­a­tion designed to make the names aligned with the brand promise (not to men­tion the brand prices). Same thing with the music, the decore, the ludi­crous choices and spe­cial lingo for how you want your drink pre­pared, etc.
This kind of exag­ger­a­tion and align­ment takes guts pre­cisely because it's easy to make fun of. But the added profit makes it easy to endure the laughs : )
Bot­tom Line: the expe­ri­ence of what­ever it is that you're *really* sell­ing could eas­ily be improved with a lit­tle ani­ma­tion via align­ment and exag­ger­a­tion. You just need the desire and the guts to do it.
P.S. I apol­o­gize for the "brand promise" jar­gon. I gen­er­ally try to steer clear of marketing-speak, but that was the only term I could come up with to get at the non-tangibles that allow a branded prod­uct to eas­ily charge pre­mium prices.  
When ani­ma­tors, and often times writ­ers, wish to show an inter­nal, emo­tional state, they're forced to look for and use "objec­tive cor­rel­a­tives."  In other words, they have to use the out­ward cues and signs that cor­re­spond to the emotion.
And just as impor­tantly, they then have to "ani­mate" those cues and signs through a form of artis­tic exag­ger­a­tion. For instance, when a man sees an excru­ci­at­ingly attrac­tive woman, his pupils will dilate, his eyes will widen, and his heart will race a bit, or "skip a beat."  This is all rel­a­tively sub­tle (even if the atten­dant leer­ing and head snap­ping is not), but sub­tle is not how ani­ma­tors need to do things.  So this is how they rep­re­sent it: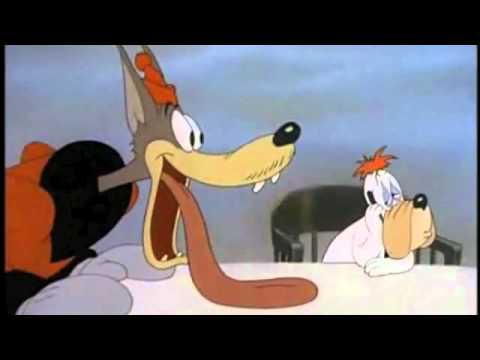 Under­stand that this is not just crude exag­ger­a­tion, but instead rep­re­sents a process of:
Find­ing the right cues and signs (aka small spe­cific details) for a given emo­tion, reac­tion, or situation
Exag­ger­at­ing those cues and signs through the ani­ma­tion prin­ci­ple of Squash and Stretch.
Apply­ing This to Your Marketing
When asked what makes them dif­fer­ent, unique, and bet­ter, a whole lot of Main Street Busi­nesses end up with the response that "we care about the cus­tomer," or "we sim­ply pro­vide bet­ter qual­ity and bet­ter service."  
Yet while it's won­der­ful that they do care — I wouldn't want to write ads for a busi­ness owner who didn't, frankly — you sim­ply can't put that in your adver­tis­ing and expect results.
So what do you do?
You look for the objec­tive cor­re­lates and you apply some squash and stretch.
In other words, what are the signs and cues of your car­ing and your supe­rior qual­ity?  Car­ing is an inter­nal state on your part. How does the cus­tomer end up sens­ing or expe­ri­enc­ing that care?  What actions do you take and what sac­ri­fices do you make because you care?
If you insist on higher qual­ity, how does that play out in the con­struc­tion process?  How does that impact the cus­tomers expe­ri­ence of your prod­uct?  In what ways would they be sorry if they didn't get that higher level of quality?
Now exag­ger­ate and ani­mate these things in your adver­tis­ing. So let's sup­pose you own a bak­ery that spe­cial­izes in donuts and, well, you really care about the qual­ity of your donuts.  And one of the objec­tive cor­rel­a­tives of that is that you're will­ing to get up at an ungodly hour in order to ensure that your morn­ing cus­tomers will get freshly made donuts each day. Here's what a lit­tle squish and squash might do for you: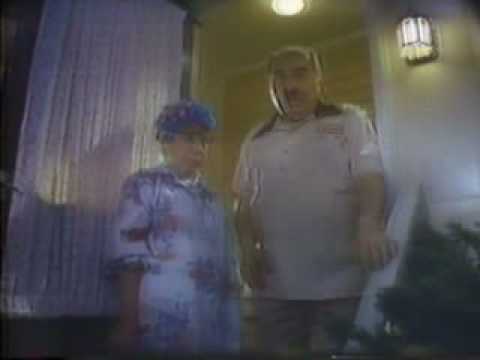 If the squish and squash part seems a bit tricky, you're right to think so — it IS tricky.  And if you're guess­ing this doesn't just apply to the ads, but to the busi­ness itself, you're guess­ing right on that as well.  Cre­at­ing some objec­tive cor­rel­a­tives and then exag­ger­at­ing them a bit is a big part of imput­ing qual­ity and "learn­ing to think like the cus­tomer."  More on this later : )
Aris­to­tle tells us that per­sua­sive appeals rely on logos, pathos, and ethos, aka logic, emo­tion, and character.
Unfor­tu­nately, most text­books and teach­ers act as if they are three sep­a­rate and exclu­sive appeals, as if you must choose one over the oth­ers, or as if they are essen­tially unre­lated to each other.
This is totally and fatally wrong.  Here's the right way to think of these things, as quoted from Dr. Jonathan Shay's essay, Aristotle's Rhetoric as a Hand­book of Lead­er­ship [empha­sis mine]:
Aris­to­tle shows us that leader has three inter­re­lated means of achiev­ing his fel­low cit­i­zens' trust:

Appeal to their char­ac­ter (éthos)
Appeal to their rea­son (lógos)
Appeal to their emo­tions (páthos)

These three are inter­re­lated, not sep­a­rate, because the goals of action arise from the troops' ideals, ambi­tions, and affiliations—their char­ac­ter. Rea­son con­cerns the means to reach those goals. And the emo­tions arise pri­mar­ily from their cog­ni­tive assess­ments of the real-world improve­ment or dete­ri­o­ra­tion of their ideals, ambi­tions, affil­i­a­tions, and how fast they are chang­ing in the world.

Aris­to­tle has use­ful com­ments on the leader's need to build trust through appeal to the troops' char­ac­ter and emo­tion. He even explains how it is pos­si­ble to be "too ratio­nal," los­ing the trust of those you are try­ing to lead. (See Garver's, "Mak­ing Dis­course Eth­i­cal: Can I Be Too Rational?")
Now, to be fair, Dr. Shay's essay also exam­ines the impor­tance of the lead­ers Ethos as per­ceived by his followers/audience, but this is the aspect of ethos most every­one else already focuses on, with lots of solid con­tent on incor­po­rat­ing speaker/brand ethos into your copy.  What most peo­ple gloss over when dis­cussing ethos is the impor­tance of the audience's ethos.
Why is this so important?
Because you want to appeal to prospec­tive cus­tomers' best image of (and aspi­ra­tions for) them­selves.  Then show how your advo­cated course of action cor­re­sponds with that image.
And when you do this, you're not ignor­ing pathos or logos, either.  The emo­tional appeal in your copy will stem from the gap between the reader's ideal image of them­selves and the cur­rent (often frus­trat­ing and dis­ap­point­ing) real­ity.  While the logos will both demon­strate the cred­i­bil­ity of your pro­posed solu­tion while also demon­strat­ing your inher­ent respect for the audi­ence.  To quote a bit more from Dr. Shay's essay:
The cen­tral­ity of ratio­nal expla­na­tion ("argu­ment"), rather than coer­cion or decep­tion, shows the leader's respect for the troops, who are his or her fel­low cit­i­zens. You can't sep­a­rate respect from good will… The per­sua­sive power that comes when a leader appeals to rea­son comes more from the degree to which it pro­vides evi­dence for the leader's respect toward the troops than from the power of rea­son to com­pel assent, or hav­ing com­pelled assent, to guide or restrain behavior.
Or as I like to say, Facts need Drama and Drama needs Facts.
So, while I fully rec­og­nize that the char­ac­ter or ethos of the leader/speaker/brand IS indeed incred­i­bly impor­tant, I'd sug­gest that this is so only in rela­tion­ship to the ethos of the audience.
Start with the audience's self-identity first, and the rest will fall into place.
We like to think our mem­o­ries are both accu­rate and unchang­ing, but the truth is they're far from either. Research by Eliz­a­beth Lof­tus has shown mem­o­ries to be extra­or­di­nary mal­leable and capa­ble of being fal­si­fied. And pio­neer­ing research in social psy­chol­ogy has shown the mind-bending power of cog­ni­tive dis­so­nance to alter our mem­o­ries.
So what does this have to do with adver­tis­ing and small business?
The Fes­tinger and Carl­smith Experiment
First, let's review the research in cog­ni­tive dis­so­nance. Here's a quick and dirty write-up of the orig­i­nal exper­i­ments con­ducted by Fes­tinger and Carlsmith:
At the begin­ning of the exper­i­ment, stu­dent vol­un­teers were asked to per­form a sim­ple and bor­ing task.
Then, before the sub­jects left the exper­i­ment, the exper­i­menter asked if the sub­ject would be will­ing to do a small favor for the exper­i­menter, specif­i­cally ask­ing if they would tell the next sub­ject in line that the exper­i­ment was fun and enjoyable.
Sub­jects who agreed to do this were paid either $1 or $20. Sub­jects in both groups typ­i­cally agreed to tell the next sub­ject that the exper­i­ment was interesting.
But when exper­i­menters fol­lowed up with the sub­jects, the highly paid sub­jects con­fessed that the exper­i­ment was actu­ally bor­ing, while the lower-paid sub­jects were more likely to say that the exper­i­ment was "not bad" or that it was "interesting."
So why the dif­fer­ence in opin­ions between the lower-paid and highly-paid volunteers?
Cog­ni­tive Dis­so­nance and Cialdini's Influ­ence
Psy­chol­o­gists call it Cog­ni­tive Dis­so­nance, but if you're a fan of Cial­dini's book, Influ­ence, you prob­a­bly know it as an exam­ple of Com­mit­ment and Con­sis­tency. Either way, social sci­en­tists have deter­mined that we accept inner respon­si­bil­ity for a behav­ior when we think we have cho­sen it in the absence of strong out­side pressure.
So for the Fes­tinger and Carl­smith exper­i­ment, a large reward (like a $20 pay­ment in 1950s money) counts as strong out­side pres­sure, while a $1 pay­ment does not. That's why the lower-paid vol­un­teers (and not the higher-paid ones) changed their judge­ment to reflect the "sto­ries" they told the other "vol­un­teers" — the story that the exper­i­ment was fun and enjoyable!
OK. Now how would this apply to you and your business?
Busi­ness Applications
Despite what you may be think­ing, the appli­ca­tions do NOT involve some Machi­avel­lian plan to implant false mem­o­ries or employ psy­cho­log­i­cal pres­sure on your prospects/customers through cog­ni­tive dis­so­nance. And for the record, I truly do NOT rec­om­mend such schemes.
What I do wish to empha­size, how­ever, is this fairly straight­for­ward bot­tom line:
*Peo­ple Remem­ber What Gets Rein­forced Through Re-Presentation*
So the great results you get for peo­ple?  You might want to ensure that expe­ri­ence gets rein­forced, right?
And the best thing that peo­ple remem­ber from your work?  You might want to rein­force that, too, right?
And the time you jumped through some hoops to get them some­thing extra or extra-fast?  Ditto.
So how do you make sure these things get Rein­forced?  Through Re-presentation.  And what the hell does that mean?
Under­stand­ing and Using Re-Presentation
At it's sim­plest, rep­re­sen­ta­tion is noth­ing more than a recount­ing of events through nar­ra­tive.  When you tell me what hap­pened, you are re-presenting the expe­ri­ence and also solid­i­fy­ing the mem­o­ries of that expe­ri­ence — but only for those mem­o­ries that get included in the story.  What gets recounted in the nar­ra­tive gets rein­forced, and those aspects left out of the nar­ra­tive get dimin­ished from memory.
In more elab­o­rate form, a re-presentation can involve mak­ing abstract ben­e­fits tan­gi­ble. Or pro­vid­ing a sym­bolic marker/event for an accom­plish­ment earned over time.
When weight loss ser­vices give you a bag of sand that weighs as much as the fat you lost, they're rein­forc­ing the ben­e­fit through a dra­matic re-presentation of your weight loss. Same thing with the before and after snapshots.
When a mar­tial arts dojo gives your kiddo a new belt through test­ing, they are help­ing to com­mem­o­rate progress with a sym­bolic marker/event.  Same thing with break­ing boards.  What's more likely to stick out when you tell some­one about your expe­ri­ence at the dojo: all the times you sat watch­ing your kids work through forms, or the moment you saw one of them break a stack of pine boards with their bare hands?
So what's the best method for ensur­ing your clients most favor­able mem­o­ries get reinforced?
Use sym­bolic and tan­gi­ble mark­ers com­bined with nar­ra­tive re-presentations to really ensure those pos­i­tives get cemented in mem­ory.  Don't just hand the suc­cess­ful weight loss client a bag of sand, tell their story, and then get their emo­tional response and tes­ti­mo­nial on video tape. Your retelling of the story, plus the dra­matic re-presentation of their accom­plish­ment, plus their own recount­ing of their suc­cess and hap­pi­ness at the event will ensure they never for­get the way they feel about that accomplishment.
So what sym­bolic mark­ers and tan­gi­ble, dra­matic re-presentations are you using?  What kind of nar­ra­tive re-presentations?
Don't leave pos­i­tive impres­sions of ben­e­fits to chance.  Rein­force them through re-presentation.
The Sneetches, by Dr. Seuss
"Now, the Star-Bell Sneetches had bel­lies with stars.
The Plain-Belly Sneetches had none upon thars.
Those stars weren't so big. They were really so small.
You might think such a thing wouldn't mat­ter at all.

But, because they had stars, all the Star-Belly Sneetches
Would brag, "We're the best kind of Sneetch on the beaches."
With their snoots in the air, they would sniff and they'd snort
"We'll have noth­ing to do with the Plain-Belly sort!"
And, when­ever they met some, when they were out walk­ing,
They'd hike right on past them with­out even talking…"

The $80 Embroi­dery, by Lacoste (poem by me)
Now, some polos have emblems and some have none.
And those emblems resem­blems all crit­ters under the sun
Moose and Crocs and Sheeps and Ponies,
All set-up to cost you more monies
Why should those emblems mat­ter at all?
Those crit­ters are cute but still rather small…
But they're sure to win the approval of cronies
So search out those emblems and join all the phonies
P.S. I'm not really call­ing Polo and Lacoste wear­ing folks phonies. I've got my favorite brands like every­one else. But, hey, it fit in with the rhyme scheme and gen­eral theme. Also, if you're inter­ested in the sub­ject of mimetic desire (and you should be) you can read more about it here and here.