"In fact, I'm going to apol­o­gize. This whole 'dream myth' has been prop­a­gated by news reporters like me. Because we love telling this story, we love the dream. When­ever you write a pro­file of some per­son who is a suc­cess or who is going to jail, you always start at the end and fol­low the line back so it looks like it all makes sense. You sit some­one down and you ask, "When did you first dream of being an opera singer (or a Nobel–prize win­ning econ­o­mist, or the worst inside trader of all time)?"

Then you ask, "What obsta­cles did you have to over­come? How did you tri­umph?" Reporters are no dif­fer­ent from every sto­ry­teller through time. We want to tell and hear the hero's jour­ney. The epic myth.

You know what never makes it into the hero's jour­ney? All the dreams that didn't work out. There's just not time. You never hear the part of the leg­end where the hero just wanted to chill for the sum­mer, hang out in Port­land, and fig­ure some stuff out. Get his head straight. That hap­pens, but every sto­ry­teller edits that out."

– NPR Reporter, Robert Smith, dur­ing his Reed Col­lege Com­mence­ment Address
It is per­haps fit­ting that Steven Press­field has run a series of arti­cles on "The Hero's Jour­ney" of late, because his lat­est book explores exactly those areas of the jour­ney that Robert Smith accuses reporters of leav­ing or edit­ing out of most sub­jects' "suc­cess sto­ries."  The part where the hero — delib­er­ately or uncon­sciously — choses the wrong career path, some­times repeat­edly. Or where she sand­bags it for a sum­mer to "get her head straight" or work through some stuff.
In other words, most peo­ple leave out exactly the part that the rest of us des­per­ately need to know — what hap­pened to get you from the point where you weren't mak­ing it to the point where you were!  How'd you make the leap, man?  Tell us!
And there's a sim­ple rea­son most peo­ple don't tell us, even beyond the reporters desire to present us with slices of life with the bor­ing parts cut out. Quite frankly, that shit is embar­rass­ing. Who wants to talk about self-sabotage, mis-steps, and unsuc­cess­ful careers. Not me.
That's what makes Steven Press­field such an incred­i­ble trea­sure and stand-up guy: he'll do it. And in Turn­ing Pro, he does just that; he gives you exactly the nitty gritty on HOW to turn pro, what hap­pened before he turned pro, and what you can expect in the journey.
So if that's the kind of stuff you'd like to learn — if you're tired of read­ing all those dream come true sto­ries with the impor­tant shit cut out — then link on over to Black Irish Books and grab your­self a copy!
P.S. Black Irish Books is the new pub­lish­ing com­pany started by Steven Press­field and Shawn Coyne.  It's a great ven­ture and worth sup­port­ing, so even if you'd rather get your copy from Ama­zon, please con­sider order­ing direct from the author.
OK, the head­line exag­ger­ated it — most of these resources won't help you improve your entire Lead Gen Web­site, just your Lead Gen­er­a­tion Forms.
But, if your forms suck, then all that hard per­sua­sive work you've done on the rest of the Web­site goes to waste, right? So why not get hot on improv­ing your forms now, so you can enjoy a full pipeline of well-qualified prospects later?
So let's start with…
Wis­dom from the Eisenberg's
Great infor­ma­tion for ensur­ing your Web­site is pulling in prof­itable and qual­i­fied leads rather than tire kick­ers.  This is one of the few resources that does actu­ally talk about more than just lead forms. And just for good mea­sure, here's a ClickZ arti­cle from Bryan that also gives rec­om­men­da­tions applic­a­ble to both your entire Lead Gen Web­site and your forms.
This is a great strate­gic, top-down look at the three big flaws afflict­ing most lead-gen forms. I'm sure you're doing to know what those three flaws are, but you'll have to click-through to find out
This one looks at the major ele­ments that are part of every lead gen­er­a­tion form, and then tells you how to max­i­mize the effec­tive­ness of each element.
Now Let's Look at…
Split Test Results Worth Studying
This is a great test for a few rea­sons, but mostly because the test explic­itly forms hypoth­e­sis to test, prior to cre­at­ing the test, rather than just throw­ing vari­a­tions against a wall to see which one "sticks."  Plus the hypoth­e­sis and lessons learned are really insight­ful and broadly applicable.
Another solid test­ing write-up from Wider Fun­nel.  Worth the read.
Case Stud­ies
&

Usabil­ity Guidelines

If you've never heard about them before, the Madlib style sign-up form proved a hit with sev­eral busi­nesses and blog­gers on the Web a few years back. But when this guy tested it out for him­self, he found a dif­fer­ent story.  Bot­tom Line: best prac­tices are in no way guar­an­teed to work in your spe­cific sit­u­a­tion, and sur­pris­ing, head-slapping tests are fairly com­mon for any­one that runs them. Think for your­self & do your own testing.

Smash­ing Mag­a­zine has no short­age of great arti­cles on Web Design and Usabil­ity.  This one is no exception.

Mar­ket­ing Exper­i­ments has a nice blog post on this, and one of the more inter­est­ing points about this isn't the find­ings — since shorter forms almost always DO increase con­ver­sion, thereby dri­ving down cost per lead — but the point made at the end: that the "extra" infor­ma­tion you're hold­ing out for is prob­a­bly not that accu­rate or valid to begin with.  This is a great one to show to naysay­ers who fight the "shorter is bet­ter" mantra.  That and the ol' "Let's just test it and see" strategy : )

So that's all eight of them.  Now go out and do some opti­miza­tion testing!

 

In a salute to all the new grad­u­ates this spring, I'm replay­ing one of my favorite posts, about the most gifted book a grad­u­ate is likely to receive…
Say­ing What Your Cus­tomers Can't
If I told you one par­tic­u­lar book sells almost 300,000 copies every sin­gle year, what would you guess actu­ally dri­ves those phe­nom­e­nal yearly sales? Want a few hints?
It's not a how-to, Chicken Soup, or For-Dummies book
The vast major­ity of those 300,000 copies are sold in the spring
Give up? The book is Dr. Seuss's Oh, The Places You'll Go – an incred­i­bly pop­u­lar gift for graduates.
That book man­ages to pow­er­fully com­mu­ni­cate what hun­dreds of thou­sands of par­ents and rel­a­tives all want to say but can't quite seem to say nearly as well as the good Doc­tor.  And because he has so gra­ciously sup­plied them with the means of say­ing it, Dr. Suess con­tin­ues to sell huge amounts of books spring, after spring, after spring — for as long as there are proud par­ents of new grad­u­ates need­ing to hear the message.
The ques­tion for you, dear Busi­ness Owner, is what are you help­ing peo­ple say?
What are you help­ing them say about themselves?
What are you help­ing them say to others?
Because not quite know­ing how to say what's on your heart is some­thing we all suf­fer from - and some­thing most of us will gladly pay for relief from.
Are you will­ing to har­ness the same profit engine that Dr. Suess has used to sell mil­lions upon mil­lions of copies of Oh, The Places You'll Go?  This bril­liant radio ad by Adam Don­moyer rep­re­sents a per­fect exam­ple of how to har­ness this power to drive sales:
That ad sold more watches that Fathers' Day than that jew­elry store has ever sold on any day, ever.  All because they helped plenty of daugh­ters say what they really wanted to say, but weren't quite able to give voice to on their own.
What are you help­ing your cus­tomers say?
Not only is it pos­si­ble to ani­mate your adver­tis­ing with the proven car­toon­ing prin­ci­ples of squish and squash, but it works even bet­ter when you apply some of that same strate­gic ani­ma­tion to your busi­ness itself.
But to do that, we have to under­stand how Squish and Squash is related to exag­ger­a­tion and visual impact. Here's an excel­lent exam­ple I down­loaded and swiped from Mark Kennedy's bril­liant blog:
Before Squash and Stretch
After Squash and Stretch
The dif­fer­ence is pretty astound­ing isn't it?
Full align­ment with the direc­tion of move­ment + exag­ger­a­tion of the line of move­ment.  And just to drive home the "exag­ger­a­tion of the line of move­ment" part, take a look at this other swiped pic­ture from a Willard Mullin down­load (also down­loaded via Mark Kennedy):
What's This Got to Do With Your Business?
First of all, under­stand that there's the prod­uct or ser­vice you're sell­ing, and then there's what you're REALLY sell­ing. Because unless you are hawk­ing com­modi­ties at com­mod­ity prices, what you're really sell­ing goes way beyond prod­uct or ser­vice and get's down to brand promise.
And the deliv­ery of brand promise within your busi­ness is where you need all that align­ment and strate­gic exag­ger­a­tion.
Take Star­bucks, for exam­ple. Did they really need to call their small, medium, and large cof­fees Tall, Grande, and Venti?  It's almost kind of silly, isn't it? The kind of thing that's eas­ily parodied.
But it's also an exag­ger­a­tion designed to make the names aligned with the brand promise (not to men­tion the brand prices). Same thing with the music, the decore, the ludi­crous choices and spe­cial lingo for how you want your drink pre­pared, etc.
This kind of exag­ger­a­tion and align­ment takes guts pre­cisely because it's easy to make fun of. But the added profit makes it easy to endure the laughs : )
Bot­tom Line: the expe­ri­ence of what­ever it is that you're *really* sell­ing could eas­ily be improved with a lit­tle ani­ma­tion via align­ment and exag­ger­a­tion. You just need the desire and the guts to do it.
P.S. I apol­o­gize for the "brand promise" jar­gon. I gen­er­ally try to steer clear of marketing-speak, but that was the only term I could come up with to get at the non-tangibles that allow a branded prod­uct to eas­ily charge pre­mium prices.  
When ani­ma­tors, and often times writ­ers, wish to show an inter­nal, emo­tional state, they're forced to look for and use "objec­tive cor­rel­a­tives."  In other words, they have to use the out­ward cues and signs that cor­re­spond to the emotion.
And just as impor­tantly, they then have to "ani­mate" those cues and signs through a form of artis­tic exag­ger­a­tion. For instance, when a man sees an excru­ci­at­ingly attrac­tive woman, his pupils will dilate, his eyes will widen, and his heart will race a bit, or "skip a beat."  This is all rel­a­tively sub­tle (even if the atten­dant leer­ing and head snap­ping is not), but sub­tle is not how ani­ma­tors need to do things.  So this is how they rep­re­sent it: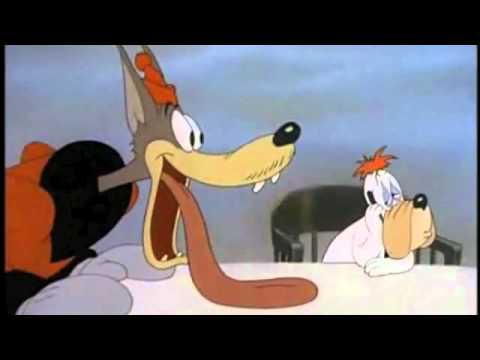 Under­stand that this is not just crude exag­ger­a­tion, but instead rep­re­sents a process of:
Find­ing the right cues and signs (aka small spe­cific details) for a given emo­tion, reac­tion, or situation
Exag­ger­at­ing those cues and signs through the ani­ma­tion prin­ci­ple of Squash and Stretch.
Apply­ing This to Your Marketing
When asked what makes them dif­fer­ent, unique, and bet­ter, a whole lot of Main Street Busi­nesses end up with the response that "we care about the cus­tomer," or "we sim­ply pro­vide bet­ter qual­ity and bet­ter service."  
Yet while it's won­der­ful that they do care — I wouldn't want to write ads for a busi­ness owner who didn't, frankly — you sim­ply can't put that in your adver­tis­ing and expect results.
So what do you do?
You look for the objec­tive cor­re­lates and you apply some squash and stretch.
In other words, what are the signs and cues of your car­ing and your supe­rior qual­ity?  Car­ing is an inter­nal state on your part. How does the cus­tomer end up sens­ing or expe­ri­enc­ing that care?  What actions do you take and what sac­ri­fices do you make because you care?
If you insist on higher qual­ity, how does that play out in the con­struc­tion process?  How does that impact the cus­tomers expe­ri­ence of your prod­uct?  In what ways would they be sorry if they didn't get that higher level of quality?
Now exag­ger­ate and ani­mate these things in your adver­tis­ing. So let's sup­pose you own a bak­ery that spe­cial­izes in donuts and, well, you really care about the qual­ity of your donuts.  And one of the objec­tive cor­rel­a­tives of that is that you're will­ing to get up at an ungodly hour in order to ensure that your morn­ing cus­tomers will get freshly made donuts each day. Here's what a lit­tle squish and squash might do for you: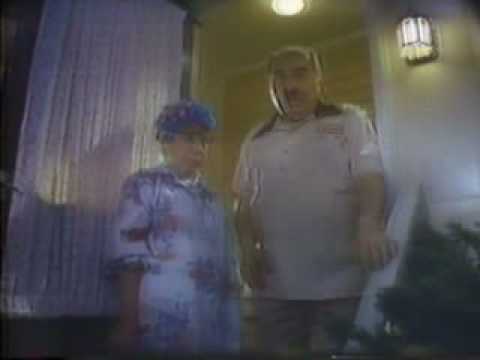 If the squish and squash part seems a bit tricky, you're right to think so — it IS tricky.  And if you're guess­ing this doesn't just apply to the ads, but to the busi­ness itself, you're guess­ing right on that as well.  Cre­at­ing some objec­tive cor­rel­a­tives and then exag­ger­at­ing them a bit is a big part of imput­ing qual­ity and "learn­ing to think like the cus­tomer."  More on this later : )
Aris­to­tle tells us that per­sua­sive appeals rely on logos, pathos, and ethos, aka logic, emo­tion, and character.
Unfor­tu­nately, most text­books and teach­ers act as if they are three sep­a­rate and exclu­sive appeals, as if you must choose one over the oth­ers, or as if they are essen­tially unre­lated to each other.
This is totally and fatally wrong.  Here's the right way to think of these things, as quoted from Dr. Jonathan Shay's essay, Aristotle's Rhetoric as a Hand­book of Lead­er­ship [empha­sis mine]:
Aris­to­tle shows us that leader has three inter­re­lated means of achiev­ing his fel­low cit­i­zens' trust:

Appeal to their char­ac­ter (éthos)
Appeal to their rea­son (lógos)
Appeal to their emo­tions (páthos)

These three are inter­re­lated, not sep­a­rate, because the goals of action arise from the troops' ideals, ambi­tions, and affiliations—their char­ac­ter. Rea­son con­cerns the means to reach those goals. And the emo­tions arise pri­mar­ily from their cog­ni­tive assess­ments of the real-world improve­ment or dete­ri­o­ra­tion of their ideals, ambi­tions, affil­i­a­tions, and how fast they are chang­ing in the world.

Aris­to­tle has use­ful com­ments on the leader's need to build trust through appeal to the troops' char­ac­ter and emo­tion. He even explains how it is pos­si­ble to be "too ratio­nal," los­ing the trust of those you are try­ing to lead. (See Garver's, "Mak­ing Dis­course Eth­i­cal: Can I Be Too Rational?")
Now, to be fair, Dr. Shay's essay also exam­ines the impor­tance of the lead­ers Ethos as per­ceived by his followers/audience, but this is the aspect of ethos most every­one else already focuses on, with lots of solid con­tent on incor­po­rat­ing speaker/brand ethos into your copy.  What most peo­ple gloss over when dis­cussing ethos is the impor­tance of the audience's ethos.
Why is this so important?
Because you want to appeal to prospec­tive cus­tomers' best image of (and aspi­ra­tions for) them­selves.  Then show how your advo­cated course of action cor­re­sponds with that image.
And when you do this, you're not ignor­ing pathos or logos, either.  The emo­tional appeal in your copy will stem from the gap between the reader's ideal image of them­selves and the cur­rent (often frus­trat­ing and dis­ap­point­ing) real­ity.  While the logos will both demon­strate the cred­i­bil­ity of your pro­posed solu­tion while also demon­strat­ing your inher­ent respect for the audi­ence.  To quote a bit more from Dr. Shay's essay:
The cen­tral­ity of ratio­nal expla­na­tion ("argu­ment"), rather than coer­cion or decep­tion, shows the leader's respect for the troops, who are his or her fel­low cit­i­zens. You can't sep­a­rate respect from good will… The per­sua­sive power that comes when a leader appeals to rea­son comes more from the degree to which it pro­vides evi­dence for the leader's respect toward the troops than from the power of rea­son to com­pel assent, or hav­ing com­pelled assent, to guide or restrain behavior.
Or as I like to say, Facts need Drama and Drama needs Facts.
So, while I fully rec­og­nize that the char­ac­ter or ethos of the leader/speaker/brand IS indeed incred­i­bly impor­tant, I'd sug­gest that this is so only in rela­tion­ship to the ethos of the audience.
Start with the audience's self-identity first, and the rest will fall into place.