A bit of com­mon wis­dom for lawyers goes some­thing like:
"When the law is against you, argue the facts. When the facts are against you, argue the law. When both are against you, call the other lawyer names"
Great advice, but how does this trans­late into adver­tis­ing terms?
Ah, to get that, you have to go back to the Rhetor­i­cal advice from which this com­mon wis­dom came. And when it comes to Rhetoric, I always look to Jay Hen­richs, author of Thank You for Argu­ing and Word Hero. Here's what Jay has to say in chap­ter 12 of Thank You for Arguing:
"If facts work in your favor, use them. If they don't (or you don't know them), then…

Rede­fine the terms instead. If that won't work, accept your oppo­nents facts and terms but…

Argue that your opponent's argu­ment is less impor­tant than it seems. And if even that isn't to your advantage…

Claim the dis­cus­sion is irrel­e­vant."
I'm re-publishing this post for Prac­ti­cal Tac­ti­cal Tues­day because I like it and because very lit­tle is more prac­ti­cal than "How To" advice on writ­ing bet­ter headlines.
Hope you enjoy:
My con­fes­sion? Even though my copy always had great head­lines, my blog posts fre­quently didn't.
I wasn't (yet) struck by the need for trou­ble — and with­out a hint of taboo, or a chal­lenge to the norm, or a per­ceived con­flict, or at the very least a para­dox, most head­lines just never get off the ground.
Here's why there has to be a sense of trou­ble liv­ing at the heart of your headline:
Your head­line needs to hook the reader into read­ing your "story," and sto­ries are cre­ated by and live off of con­flict. In fact, another phrase for trou­ble is "story appeal."
Your goal: entice the reader with a hint of con­flict, and then she "has" to click through so she can know how the con­flict is resolved and what kind of trans­for­ma­tion takes place as a result.
4 Ways to Cre­ate Con­flict in your Head­lines: Read more
If actions speak louder than words, how effec­tive can a TV ad be if its imagery con­tra­dicts its sales mes­sage?  Don't think this hap­pens?  Check out this ad FedEx ran dur­ing the Super Bowl no less: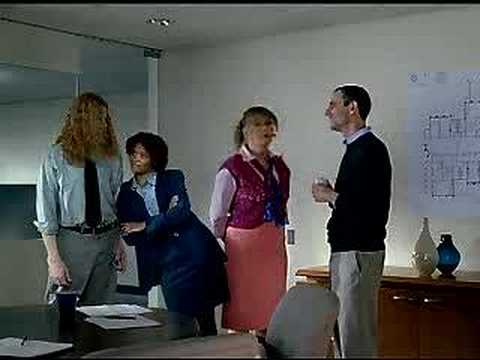 The mes­sage: You shouldn't judge some­thing based on a name; FedEx ground is faster than you think
The imagery and action: You CAN judge things by their name and the only per­son who doesn't ques­tion that is the only relat­able char­ac­ter in the entire ad.
And this sort of thing hap­pens all the time, usu­ally in the name of humor or enter­tain­ment, where the ad ends up with imagery and on-screen action that belies the sales message.
But here's what it looks like when you do it right — when the imagery per­fectly aligns and strength­ens the sales message:
The mes­sage: Beni­hana turns an ordi­nary din­ner out into an EVENT
The imagery: Glam­ourous peo­ple flock­ing to Beni­hana to be delighted and thrilled and enter­tained by the kinetic chore­og­ra­phy that is a Japan­ese steak house.
Hey, if you're going out for a spe­cial din­ner, why not make it an event?  Now that's a near-perfect ad with absolutely per­fect imagery.
In case you're not up on your enter­tain­ment news, Nicol­lette Sheri­dan, of Des­per­ate House­wives fame, is suing her for­mer boss for wrong­ful ter­mi­na­tion and battery.
Lots of off-stage drama has ensued dur­ing the court pro­ceed­ings, and lots of indus­try insider infor­ma­tion has been revealed as well.
This LA Times piece does a great job of sum­ma­riz­ing the action to date, but one quote from that arti­cle struck me as par­tic­u­larly impor­tant for copywriters:
"A mid-level writer tes­ti­fied that she earned $648,000 for one season's work, elic­it­ing groans from a spectator's gallery packed with reporters earn­ing sub­stan­tially less for putting verbs after nouns."
That quote thwacked me upside the head because of it's mis­taken assump­tion.  Truly, the rea­son that TV writer earns sev­eral times more than most jour­nal­ists* is because her job DOESN'T involve "putting verbs after nouns."
Today's Prac­ti­cal Tac­ti­cal Tues­day is going to be a com­plete re-publishing of a Mon­day Morn­ing Memo from Roy H. Williams, fol­lowed by a Web exam­ple or two. Not because I'm lazy, but because I think this infor­ma­tion is that impor­tant and prac­ti­cal for small busi­ness own­ers, free­lancers, con­sul­tants.  So here it is: Read more