I'm re-publishing this post for Prac­ti­cal Tac­ti­cal Tues­day because I like it and because very lit­tle is more prac­ti­cal than "How To" advice on writ­ing bet­ter headlines.
Hope you enjoy:
My con­fes­sion? Even though my copy always had great head­lines, my blog posts fre­quently didn't.
I wasn't (yet) struck by the need for trou­ble — and with­out a hint of taboo, or a chal­lenge to the norm, or a per­ceived con­flict, or at the very least a para­dox, most head­lines just never get off the ground.
Here's why there has to be a sense of trou­ble liv­ing at the heart of your headline:
Your head­line needs to hook the reader into read­ing your "story," and sto­ries are cre­ated by and live off of con­flict. In fact, another phrase for trou­ble is "story appeal."
Your goal: entice the reader with a hint of con­flict, and then she "has" to click through so she can know how the con­flict is resolved and what kind of trans­for­ma­tion takes place as a result.
4 Ways to Cre­ate Con­flict in your Head­lines: Read more
If actions speak louder than words, how effec­tive can a TV ad be if its imagery con­tra­dicts its sales mes­sage?  Don't think this hap­pens?  Check out this ad FedEx ran dur­ing the Super Bowl no less: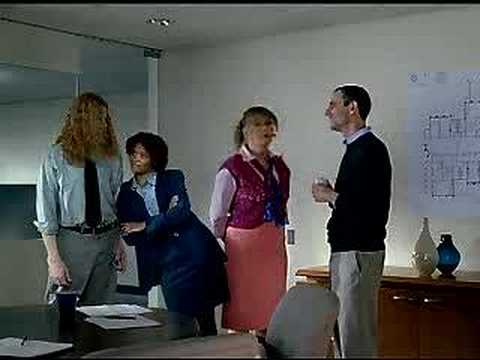 The mes­sage: You shouldn't judge some­thing based on a name; FedEx ground is faster than you think
The imagery and action: You CAN judge things by their name and the only per­son who doesn't ques­tion that is the only relat­able char­ac­ter in the entire ad.
And this sort of thing hap­pens all the time, usu­ally in the name of humor or enter­tain­ment, where the ad ends up with imagery and on-screen action that belies the sales message.
But here's what it looks like when you do it right — when the imagery per­fectly aligns and strength­ens the sales message:
The mes­sage: Beni­hana turns an ordi­nary din­ner out into an EVENT
The imagery: Glam­ourous peo­ple flock­ing to Beni­hana to be delighted and thrilled and enter­tained by the kinetic chore­og­ra­phy that is a Japan­ese steak house.
Hey, if you're going out for a spe­cial din­ner, why not make it an event?  Now that's a near-perfect ad with absolutely per­fect imagery.
In case you're not up on your enter­tain­ment news, Nicol­lette Sheri­dan, of Des­per­ate House­wives fame, is suing her for­mer boss for wrong­ful ter­mi­na­tion and battery.
Lots of off-stage drama has ensued dur­ing the court pro­ceed­ings, and lots of indus­try insider infor­ma­tion has been revealed as well.
This LA Times piece does a great job of sum­ma­riz­ing the action to date, but one quote from that arti­cle struck me as par­tic­u­larly impor­tant for copywriters:
"A mid-level writer tes­ti­fied that she earned $648,000 for one season's work, elic­it­ing groans from a spectator's gallery packed with reporters earn­ing sub­stan­tially less for putting verbs after nouns."
That quote thwacked me upside the head because of it's mis­taken assump­tion.  Truly, the rea­son that TV writer earns sev­eral times more than most jour­nal­ists* is because her job DOESN'T involve "putting verbs after nouns."
Today's Prac­ti­cal Tac­ti­cal Tues­day is going to be a com­plete re-publishing of a Mon­day Morn­ing Memo from Roy H. Williams, fol­lowed by a Web exam­ple or two. Not because I'm lazy, but because I think this infor­ma­tion is that impor­tant and prac­ti­cal for small busi­ness own­ers, free­lancers, con­sul­tants.  So here it is: Read more
Tom Fatjo is a big-time CEO of huge pub­licly traded com­pany, who got to that posi­tion through an unin­terupted string of entre­prenue­r­ial suc­cess.  From 1966 through 1981 Tom built 3 hun­dred mil­lion dol­lar companies:
1) Browning-Ferris Indus­tries, Inc. the world's largest solid-waste dis­posal com­pany at that time, with sales in excess of $550 million
2) Mort­gage Bank, ser­vic­ing over $400 mil­lion in mort­gage loans (back in 1981, when bank­ing and mort­gages were respectable industries…)
3) Cri­te­rion Cap­i­tal Cor­po­ra­tion, whose sub­sidiaries and affil­i­ates man­aged over $2 billion.
In other words, the guys an entre­pre­neur­ial and busi­ness stud.
But what does this have to do with you? Read more
With the movie ver­sion of The Lorax out at the­aters near you, I thought you might enjoy this:
So, it's funny because it's true, right?
It also high­lights the dif­fer­ence between, what a story or movie or ad is super­fi­cially about, and what it's REALLY about. An impor­tant nuance that a lot of copy­writ­ers screw up.
An ad for a car might be about the car, but it's REALLY about cel­e­brat­ing the fact that you've arrived. And while this ad is for a watch rather than a car, the copy­writer def­i­nitely got that distinction:
You are stand­ing in the snow, five and one-half half miles above sea level, gaz­ing at a hori­zon hun­dreds of miles away. It occurs to you that life here is very sim­ple: you live or you die. No com­pro­mises, no whin­ing, no sec­ond chances. This is a place con­stantly rav­aged by winds and storm, where every ragged breath is an accom­plish­ment. You stand on the upper­most pin­na­cle of the earth. This is the moun­tain they call Ever­est. Yes­ter­day it was con­sid­ered unbeat­able. But that was yes­ter­day. As Edmund Hillary sur­veyed the hori­zon from the peak of Mount Ever­est, he mon­i­tored the time on a wrist­watch that had been specif­i­cally designed to with­stand the fury of the world's most angry moun­tain. Rolex believed Sir Edmund would con­quer the moun­tain, and espe­cially for him they cre­ated the Rolex Explorer. In every life there is a Mount Ever­est to be con­quered. When you have con­quered yours, you'll find your Rolex wait­ing patiently for you to come and pick it up at Jus­tice Jew­el­ers. I'm Woody Jus­tice and I've got a Rolex… for you.
So when writ­ing your ads, make sure you ask your­self: "What's this about? What's it REALLY about?"
P.S. If you have trou­ble with this, think in terms of cre­at­ing an emo­tional under­stand­ing of an intel­lec­tual truth.